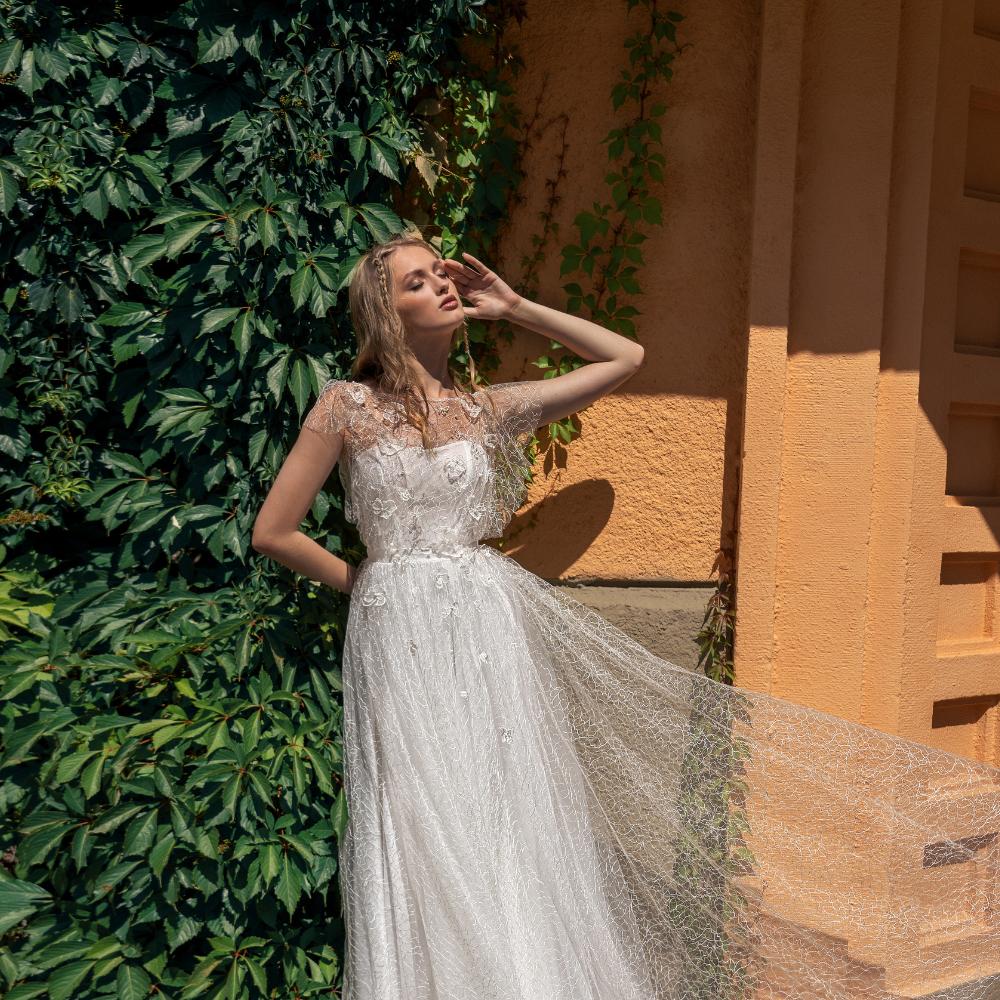 Unveiling the Papilio Light Collection for Budget-Savvy Brides
Your wedding day is one of the most memorable moments in your life, and finding the perfect wedding dress is a crucial task in creating your dream wedding. If you're planning a wedding in Toronto and working within a budget, you'll be thrilled to know that there are plenty of options for affordable wedding dresses in this vibrant city. This blog will explore the Papilio Light Collection, a renowned bridal line known for its exquisite designs and budget-friendly options.
Papilio Boutique has gained recognition for its beautiful and affordable wedding dress collections, and especially our Light Collection of affordable wedding dresses is no exception. Whether you're a bride seeking a traditional gown or something unique and contemporary, this bridal line offers an array of styles to suit different fashion tastes and preferences. From delicate lace to flowing silhouettes, the Papilio Light Collection embraces the essence of modern romance without breaking the bank.
Quality and Craftsmanship: 
Despite the affordable price range, we have maintained the highest standards of quality and craftsmanship. Each wedding dress in the Papilio Light Collection is meticulously crafted with attention to detail, ensuring that you'll look and feel stunning on your special day. With our skilled team of designers and seamstresses, we create wedding designer dresses at affordable prices that capture the essence of sophistication and elegance.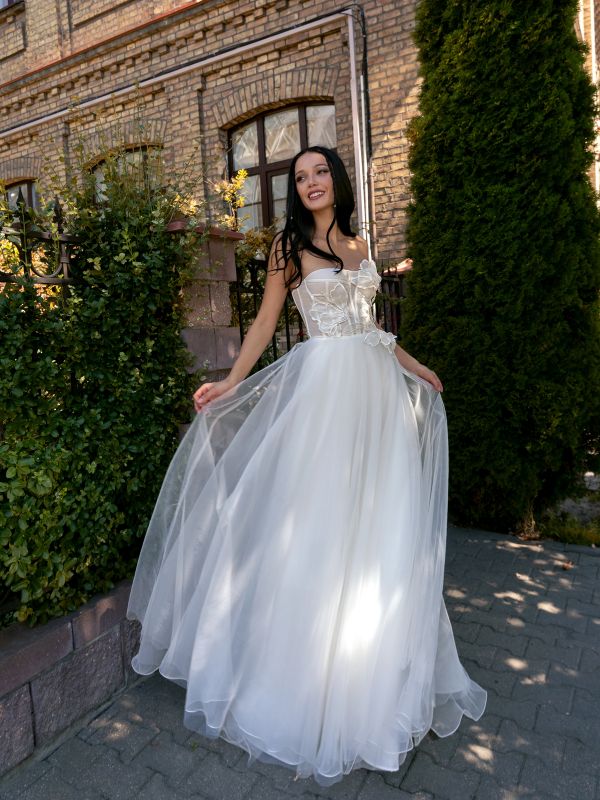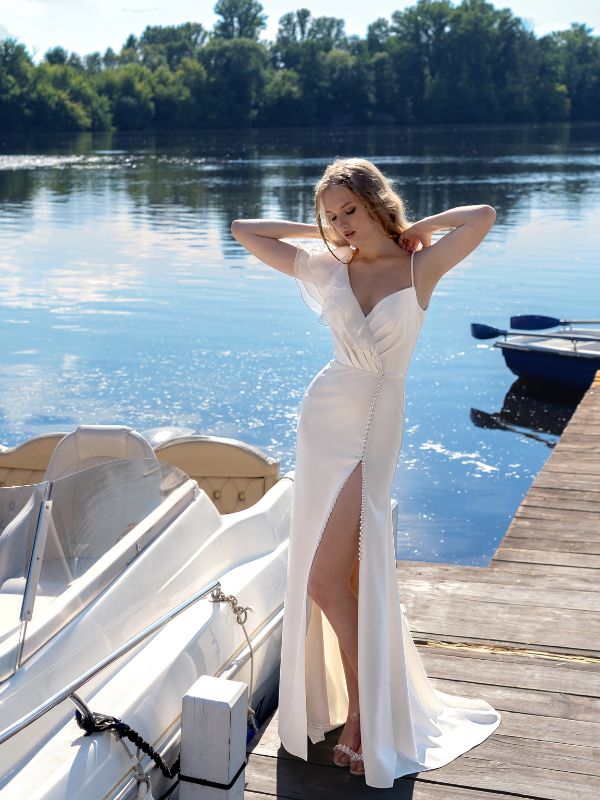 Versatile Styles to Suit Every Bride: 
One of the highlights of the Papilio Light Collection is its versatility. Whether you envision yourself in a classic A-line gown, a romantic ball gown, or a sleek mermaid silhouette, you'll find options to match your vision. From strapless and sweetheart necklines to illusion lace and intricate beadwork, these affordable wedding dresses in Toronto offer a range of features that will make you feel like a true bride.
Budget-Friendly Options: 
Weddings can be expensive, but that doesn't mean you must compromise on your dream wedding dress. We understand the importance of affordability without sacrificing style, and the Papilio Light Collection reflects this commitment. With their budget-friendly options, you can find a wedding dress that fits your budget while still allowing you to shine in a new made-to-order wedding dress on your big day.
How to Experience the Papilio Light Collection: 
To explore the Papilio Light Collection and find your perfect affordable wedding dress, visit our boutique in Toronto. The website showcases the entire collection, allowing you to browse through the various styles, fabrics, and details. In-store, we offer over 100 styles to choose from. Additionally, you can contact our team if you have questions about a particular dress style.
Finding an affordable wedding dress in Toronto is an exciting journey, and with the Papilio Light Collection, you can discover beautiful wedding gowns that won't break the bank. From attention to detail and craftsmanship to the versatility of styles, these affordable wedding dresses offer the perfect balance of elegance and affordability. Make your dream wedding a reality with the Papilio Light Collection and create unforgettable memories on your special day.
Please note that the availability and prices of the Papilio Light Collection may vary over time. It's recommended to visit the official online boutique or contact us directly for the most up-to-date information.
Embark on your journey to a stunning and affordable wedding dress in Toronto with the Papilio Light Collection, where affordability meets exquisite craftsmanship, allowing you to radiate elegance without compromising your budget.
Happy wedding dress shopping,
Papilio Team