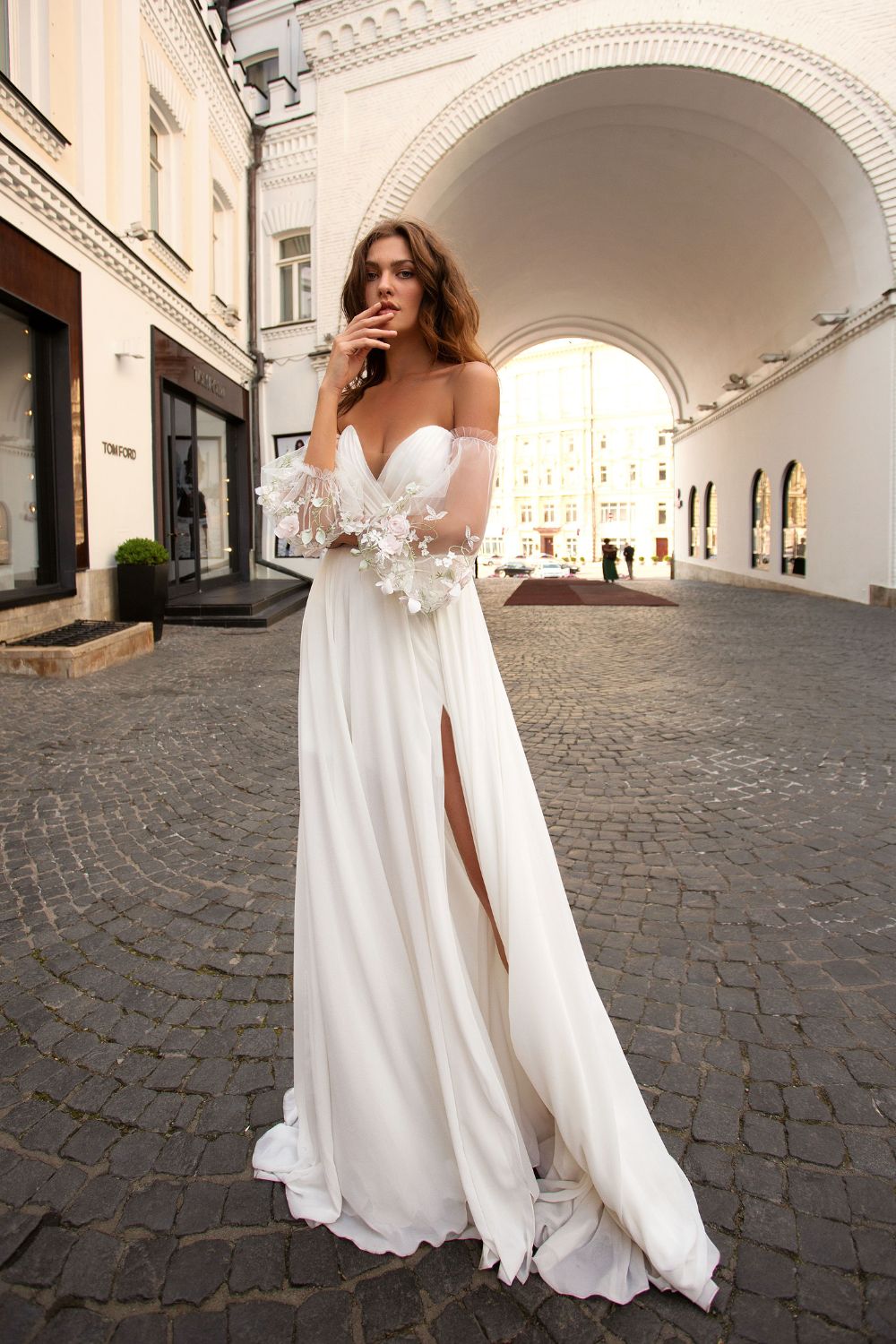 Unveiling the Benefits: Why Shopping Papilio Boutique's Sample Sale Beats Wedding Dress Rentals
As you prepare for your special day, finding the dream wedding dress is undoubtedly a top priority. While some brides consider wedding dress rentals as a cost-effective option, exploring alternative choices that offer both affordability and a personalized experience is important. We'll explore why wedding dress rentals may not be ideal and recommend exploring the sample sale for budget-friendly and stylish wedding dresses.
The Downside of Wedding Dress Rentals:
---
Limited Selection: Wedding dress rental services often have a restricted collection to choose from. You may find yourself compromising on style, design, and size, as these rentals typically offer a limited range of options. Every bride-to-be deserves to find a wedding dress that reflects their unique personality and style, and a rental service may not provide the variety needed to achieve that.
Lack of Personalization: Wedding dress rentals are pre-worn and have likely been altered to fit previous brides. As a result, the fit may not be perfect for your body shape, and alterations may be necessary. Customization options are usually limited, meaning you may not have the opportunity to personalize the dress to match your wedding vision. Remember, your wedding dress should reflect your individuality, and rental options often fall short in providing that personal touch.
Hygiene and Condition: While rental services may claim to clean and maintain their wedding dresses, there is always a risk of wear and tear, stains, or imperfections on rented dresses. As a bride, you deserve to wear a dress that is pristine and in immaculate condition on your big day. The possibility of receiving a dress that doesn't meet your expectations can be a significant source of stress and disappointment.
---
The Advantages of Sample Sales at Papilio Boutique:
Affordable Elegance: Papilio Boutique, known for its exquisite designs and quality craftsmanship, offers a fantastic alternative to wedding dress rentals through its all year around sample sale of wedding dresses. By shopping the sample sale section, you can find stunning designer wedding dresses at discounted prices without compromising style or quality. This allows you to stay within your budget while enjoying a brand-new dress, exclusively yours and no one has worn before.
Wide Range of Options: Sample sale of wedding dresses presents an extensive selection of wedding gowns for every taste and body type. You can choose from various styles, silhouettes, fabrics, and designs. Whether you dream of a classic ball gown, a chic mermaid silhouette, or a bohemian-inspired dress, the sample sale collection provides ample choices to suit your style preferences.
Personalized Fit and Alterations: When you shop sample sales, you can work with experienced stylists who will assist you in finding the perfect dress and ensure a customized fit. Professional alterations are also available to make any necessary adjustments, ensuring that your dress fits you flawlessly. This personalized attention and ability to tailor the dress to your body shape will enhance your confidence and comfort on your wedding day.
Pristine Condition: At Papilio Boutique, we take pride in maintaining the utmost quality of our sample sale dresses. These gowns are gently worn during fittings and runway shows but are carefully preserved to ensure they are in excellent condition when sold. This ensures that you receive a wedding dress that looks and feels brand new without any concerns about cleanliness or wear and tear.
While wedding dress rentals may seem like a convenient option, they often come with limitations and potential drawbacks that can compromise your wedding day experience. By exploring sample sales at Papilio Boutique, you can discover a wide selection of affordable, stylish wedding dresses that offer personalization, superior condition, and a memorable experience. Take advantage of Papilio Boutique's sample, and book your appointment today!
Say 'I do' to savings, style, and a dress that's uniquely yours – shop Papilio Boutique's sample sale and make your wedding day dreams come true!
XOXO,
Papilio Team