Celebrating Curves: Papilio Boutique's Adele Collection – A Heaven for Plus Size Elegance
Every woman deserves to feel confident, beautiful, and celebrated, regardless of size. When choosing the perfect plus size dress for a special occasion like a wedding, women deserve a collection that caters to their unique style and body shape. In this blog post, we will explore Papilio Boutique's Adele Collection, specially designed for plus size brides-to-be, and highlight some exquisite dresses that will make you look and feel absolutely stunning on your special day.
Celebrating Curves – A-Line Silhouettes
To begin with, the A-line silhouette offers a timeless and flattering choice for plus size women. Papilio Boutique's Adele Collection features a range of A-line dresses that beautifully enhance curves while providing comfort and elegance. These dresses are designed with cinched waistlines and flowing skirts, creating a stunning hourglass shape. Delicate lace overlays, illusion necklines, and intricate beadwork add a touch of romance and sophistication to these enchanting designs.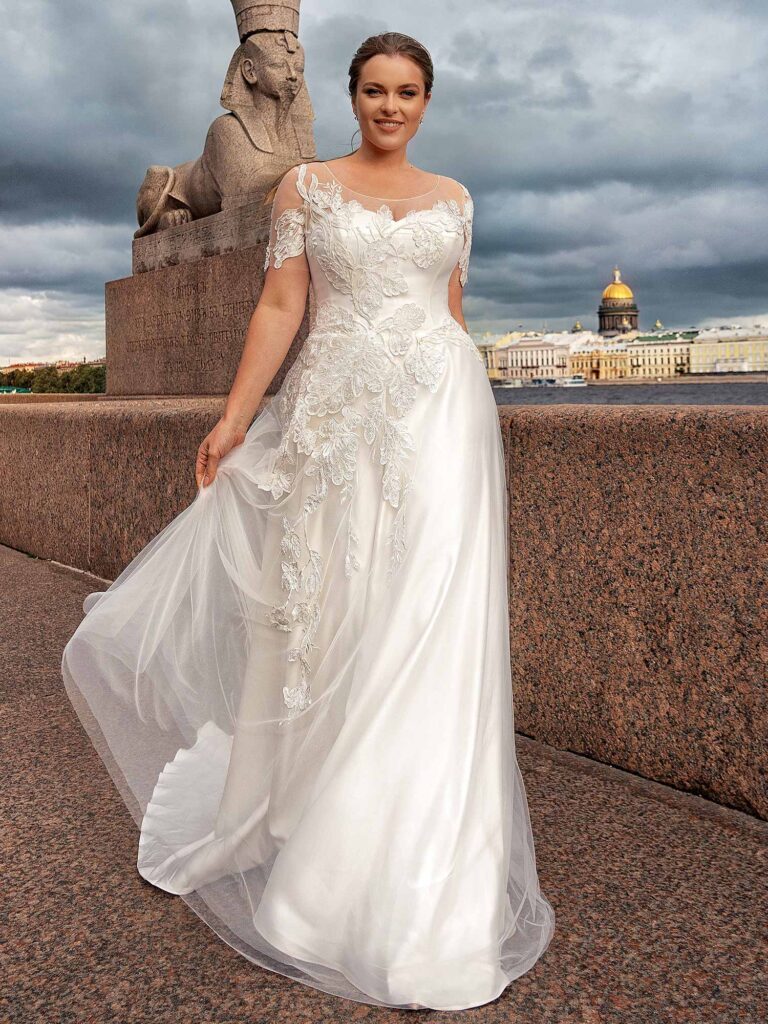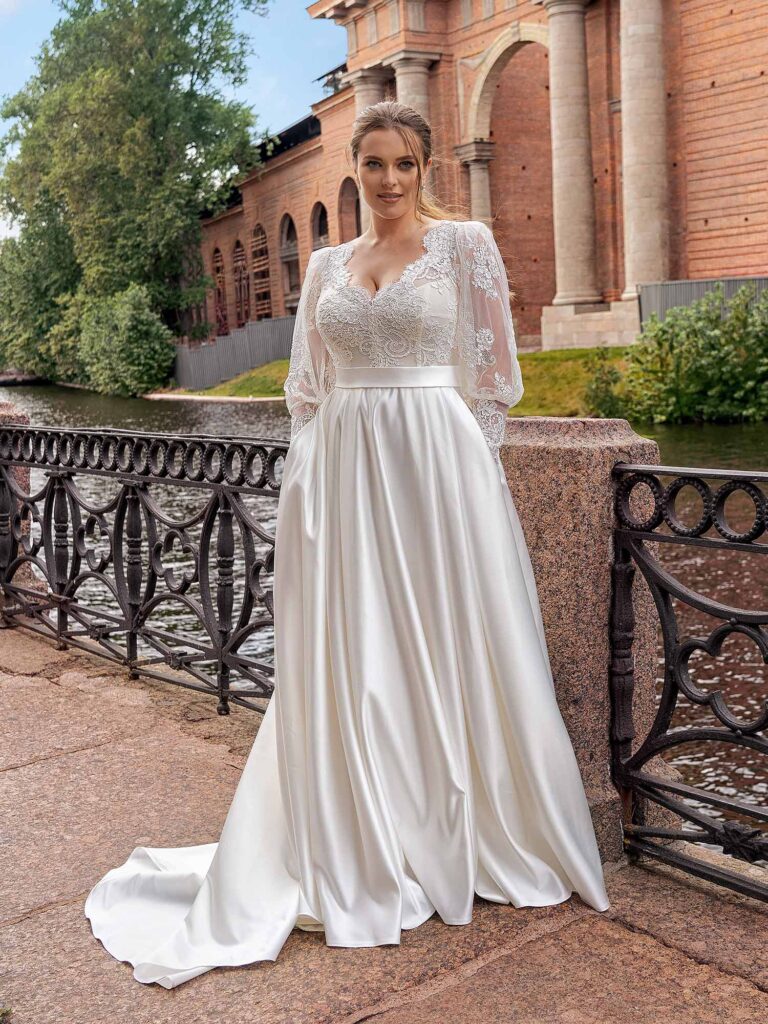 Allure of Ball Gowns
Transitioning to another captivating style, let's explore the allure of ball gowns. Papilio Boutique's Adele Collection presents breathtaking ball gowns designed to accentuate and celebrate your curves. These dresses feature structured bodices that provide support and create a flattering silhouette. Luxurious fabrics like satin and tulle, adorned with delicate lace appliques or sparkling embellishments, add to the magic of these enchanting designs. With a voluminous skirt that cascades gracefully, you'll feel like a princess on your special day.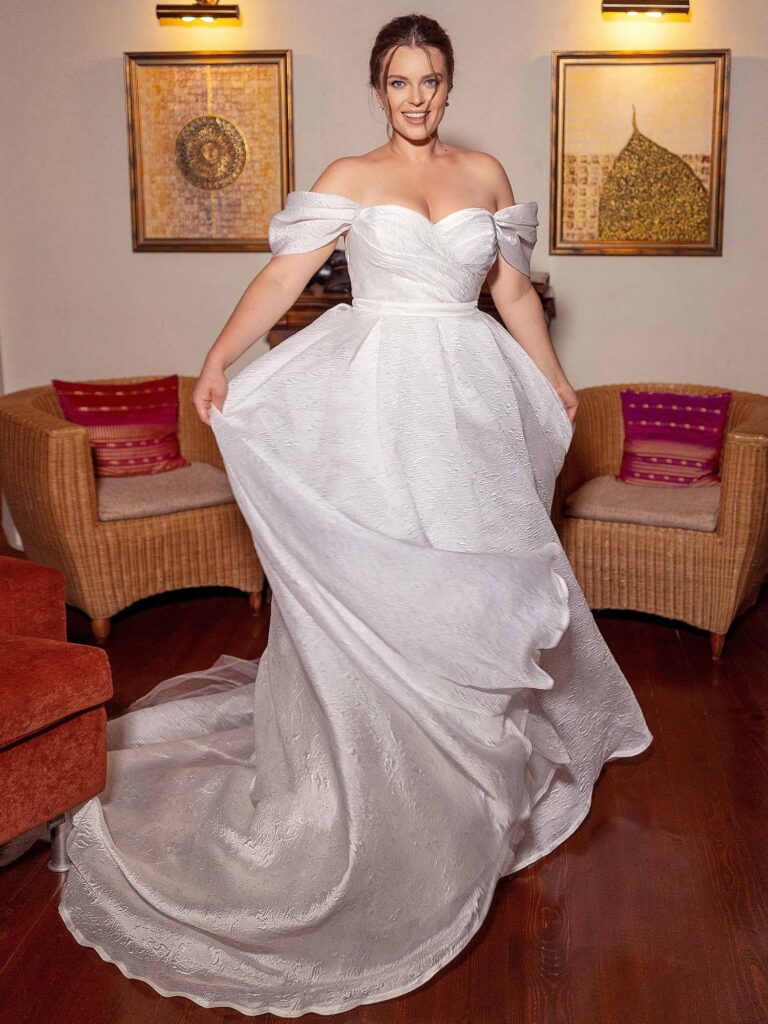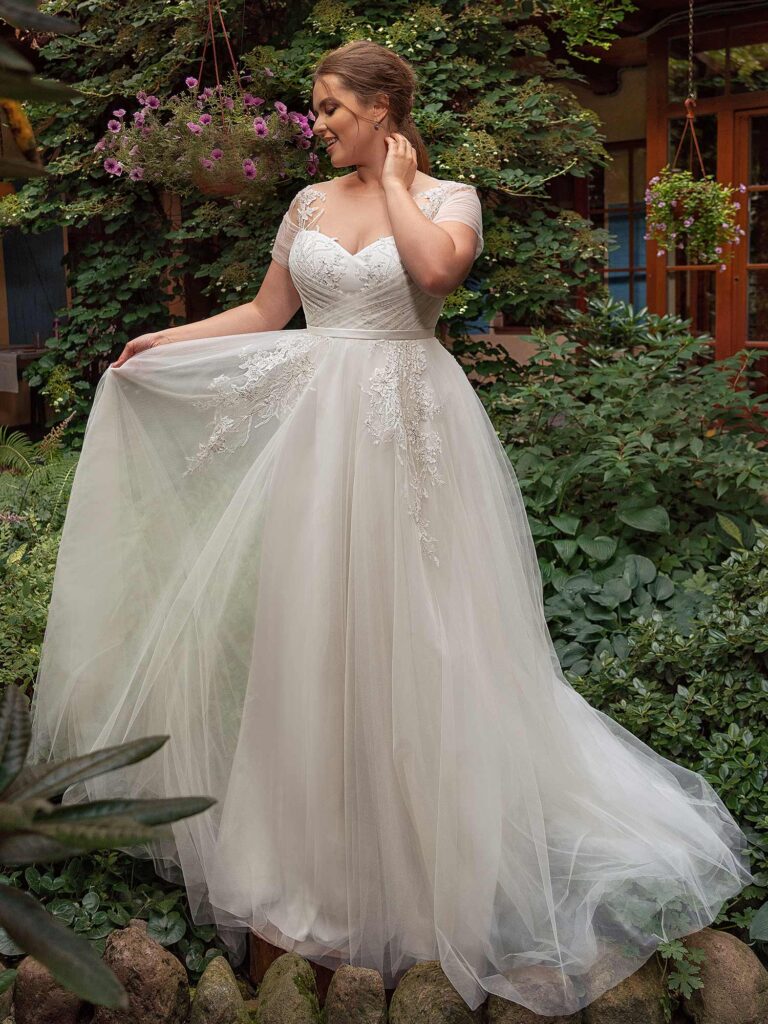 The Charm of Sheath Dresses
Moving on to a sleek and sophisticated option, let's discover the charm of sheath dresses. Papilio Boutique's Adele Collection offers sheath dresses that beautifully drape over curves, creating an effortlessly chic and modern style. These dresses are designed to flatter your figure with strategic ruching or pleating, accentuating your best features. Consider designs with illusion details, such as sheer sleeves or necklines, to add an element of allure to your ensemble.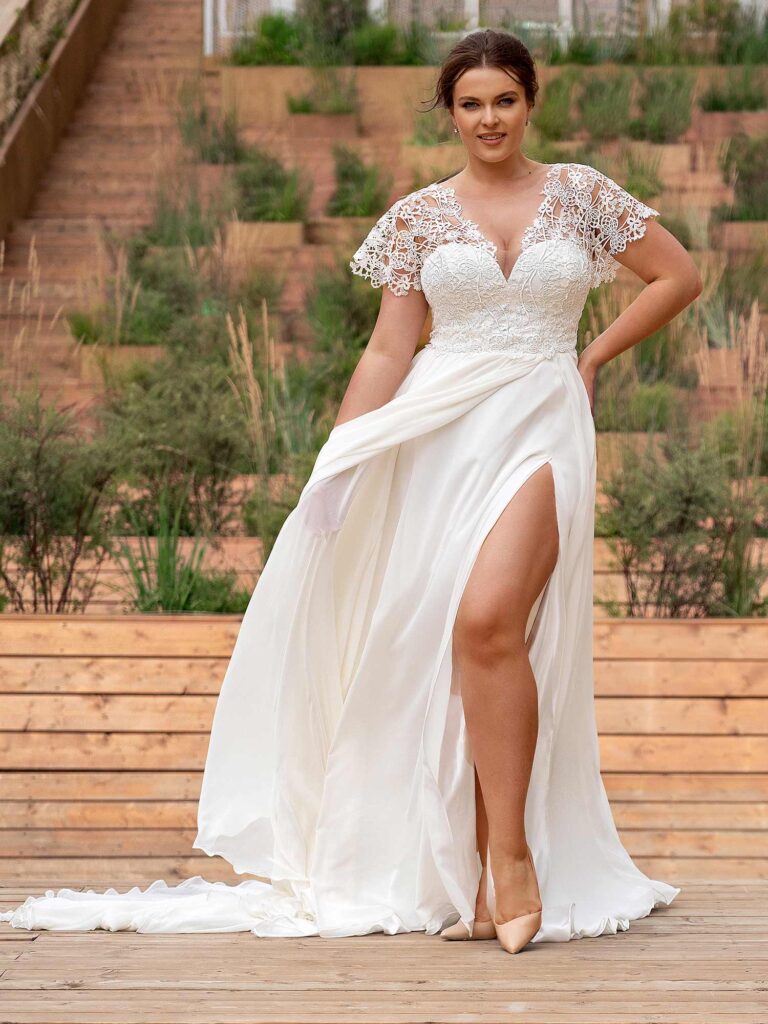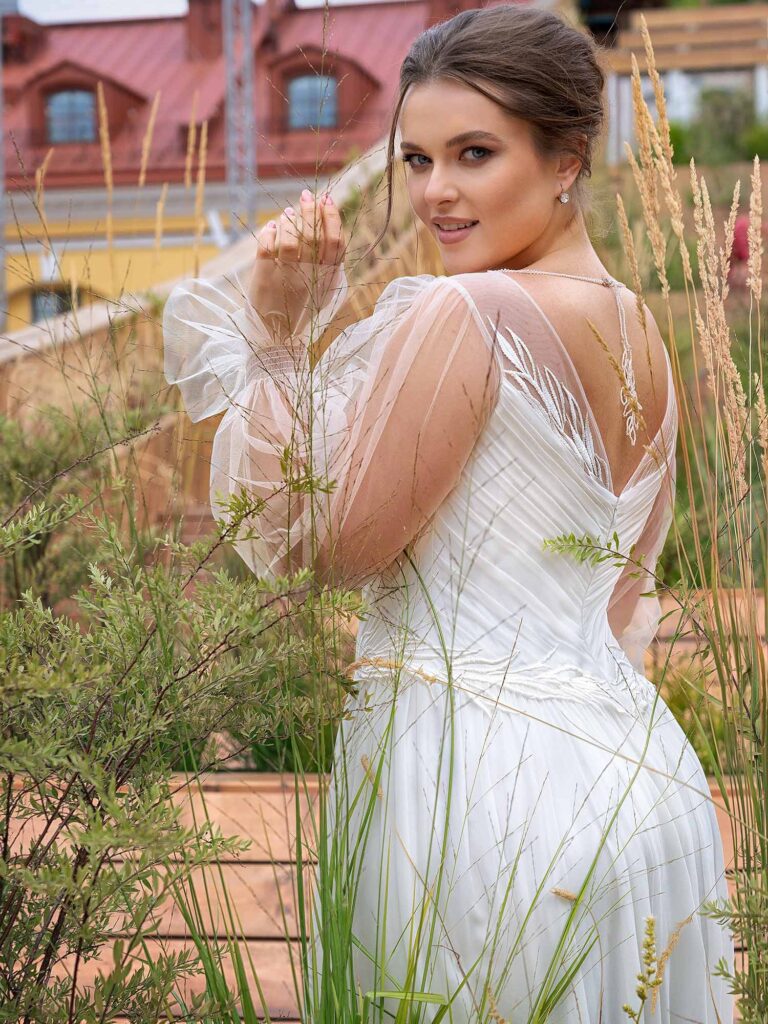 The Glamour of Mermaid Gowns
For those who want to embrace their curves and make a statement, let's explore the glamour of mermaid gowns. Papilio Boutique's Adele Collection showcases stunning mermaid dresses that hug the body in all the right places, highlighting your curves with confidence and grace. These dresses exude glamour and create a show-stopping effect with exquisite lacework, intricate beading, or sequin embellishments.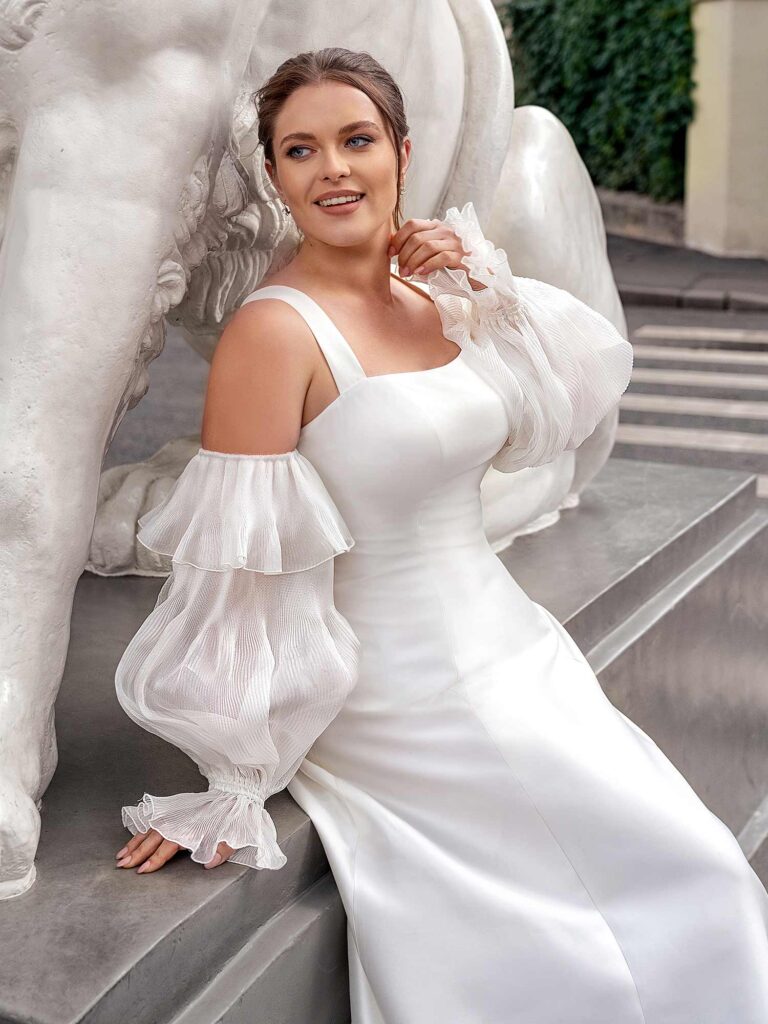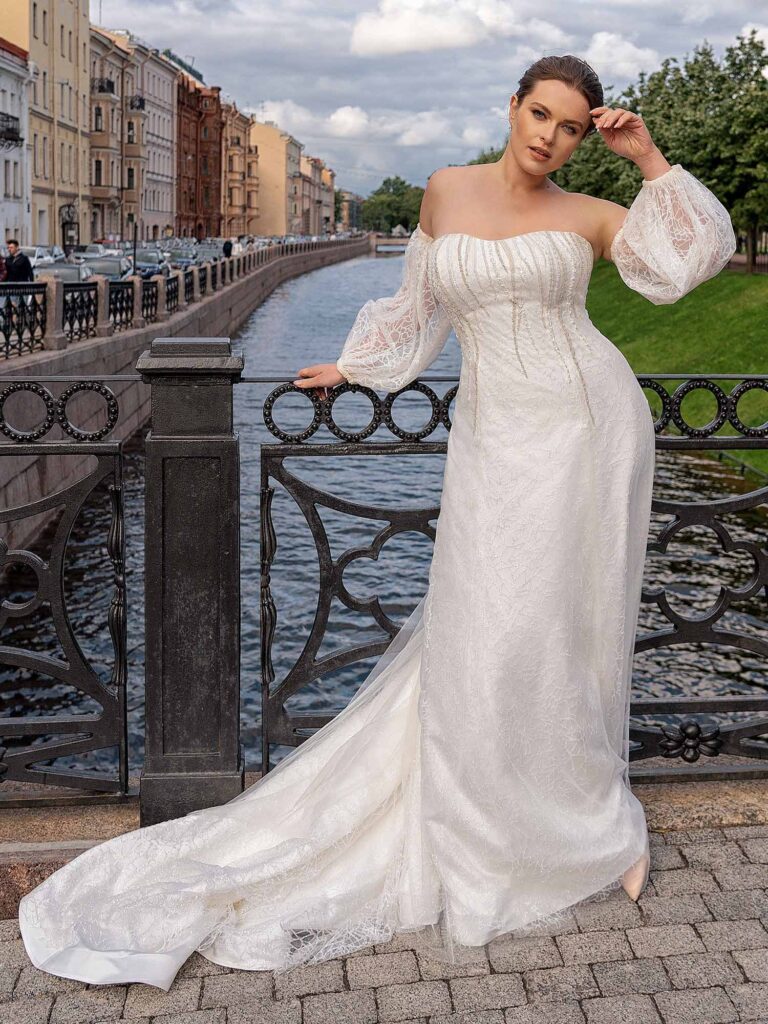 The Versatility of Two-Piece Ensembles
Lastly, let's delve into the versatility of two-piece ensembles for fashion-forward plus-size women. Papilio Boutique's Adele Collection includes stylish crop tops and skirts for customization and versatility. Mix and match different pieces to create a look that suits your style perfectly. Opt for a beaded or lace crop top paired with a flowing chiffon skirt for a trendy and unique ensemble that showcases your individuality.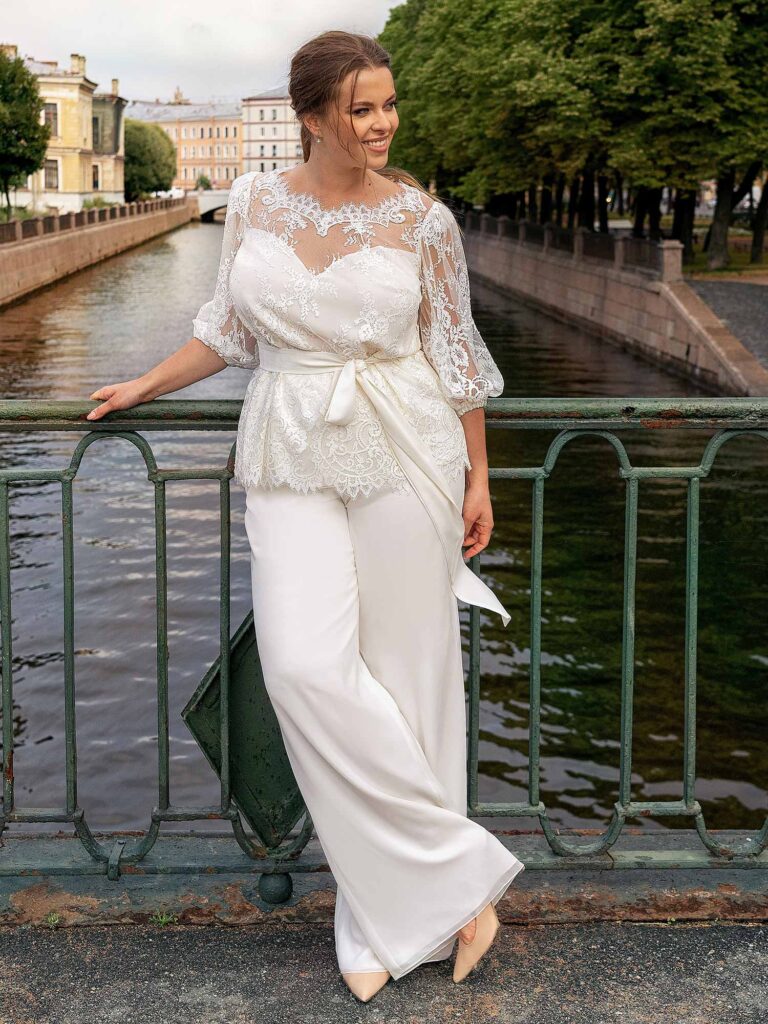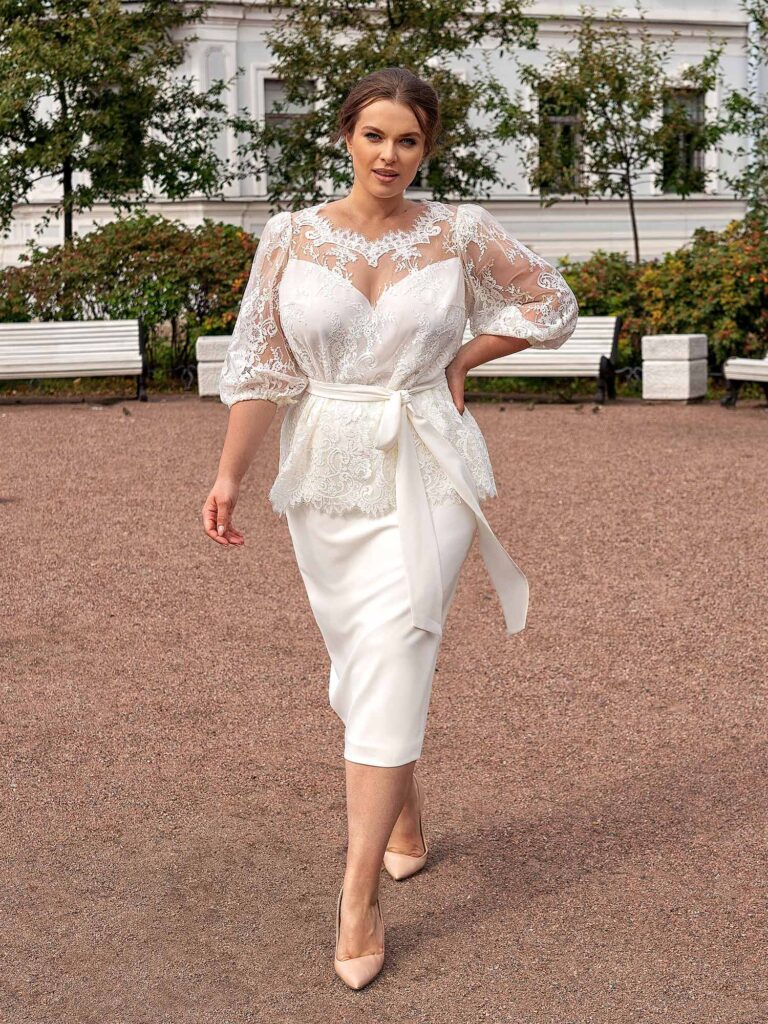 Papilio Boutique's Adele Collection offers plus-size women the opportunity to embrace their curves and revel in the beauty of elegant dress designs tailored to their needs. In this bridal line, every curve is celebrated, every woman is empowered, and every dream of looking and feeling stunning becomes a breathtaking reality. Whether you choose a beautiful A-line dress, a dreamy ball gown, a sleek sheath dress, a glamorous mermaid gown, or a fashion-forward two-piece ensemble, Papilio Boutique provides a range of options that celebrate your style and empower you to feel radiant. Let your inner beauty shine through as you indulge in the splendour of these exquisite plus size dresses, creating lasting memories on your special day.
Embrace your unique beauty, radiate confidence, and step into a world where elegance knows no boundaries.