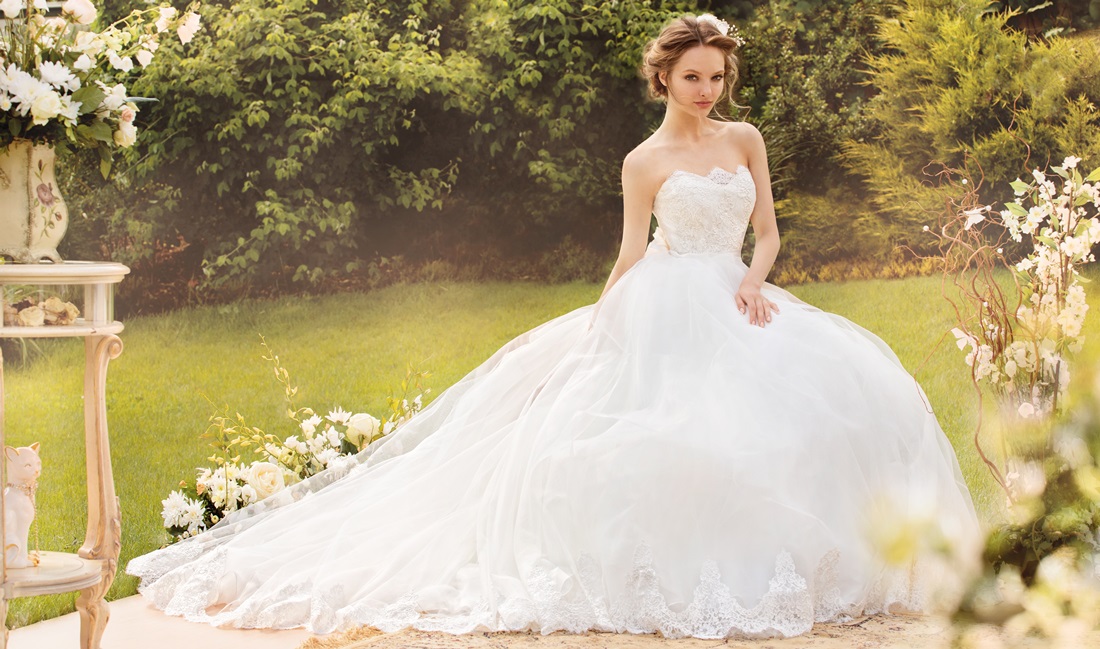 Papilio is proud to bring exquisite handmade wedding dresses & evening gowns to Toronto. Our designers carefully create each Papilio dress by hand. It takes months of work from the first sketches to the finished dress.
All our garments are sewn, 100% hand-embroidered, and beaded on site at Papilio Fashion House in Europe. Our head designer, Alena Goretskaya, oversees every minute and detail of production. First, the atelier creates her truly unique designs, which then get transformed into sewing patterns. It requires great talent and expertise from professional dressmakers in order to develop a perfect pattern that will determine the silhouette, fit, and look of your wedding gown. After that pattern is finished, our fashion engineers program laser machine that will carefully cut bridal fabrics into pieces. It's like a puzzle, where each small piece has to be selected and then perfectly placed to make the whole image come together.
After, the cut fabric pieces will be pinned and sewn together. All premium quality fabrics are sourced from the best places in Europe, especially from Italy, Spain and France. Our sewing staff has been educated in Europe and, with many years of bridal experience, they are trained to work with care and patience. As you may notice, Papilio dresses are all about details, small and big, and some of them don't just include lace but built-in corsets to provide the best possible support. All corsets are handcrafted to guarantee the perfect fit!
At Papilio, we are proud to offer not only modern, sophisticated designs and remarkable quality, but also excellent customer service. We want every bride to feel like a princess! That's why we offer a very special boutique-style shopping experience. To book an appointment, please call us @ 647-748-1908!