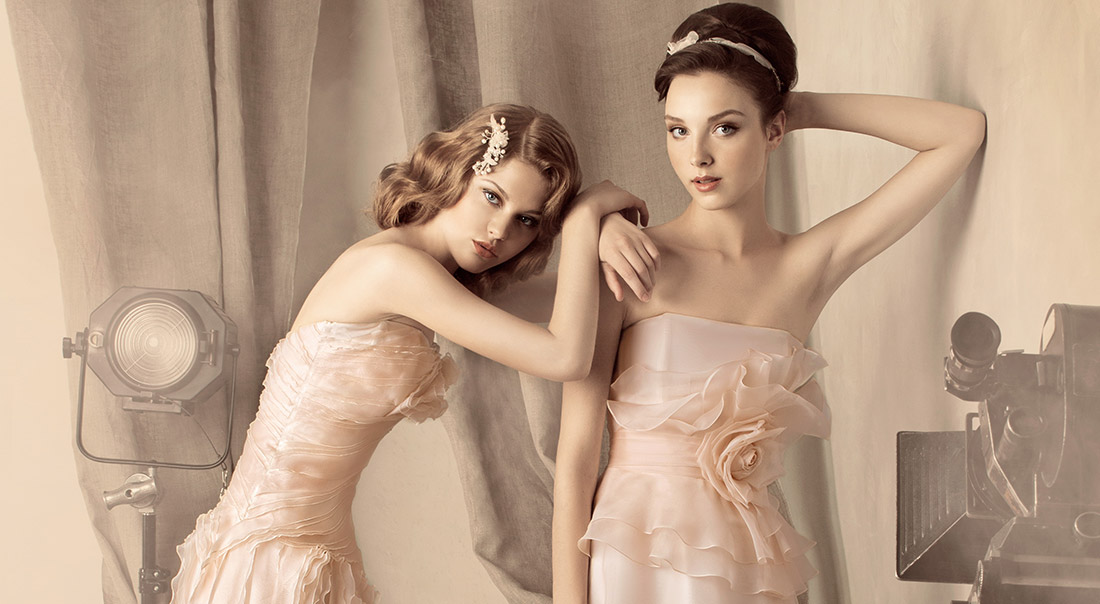 Hello Brides! We all want to look our best on our Wedding day and want to make sure we show off all our "assets". So..how do we do that?
Unless you are buying a custom-made wedding dress, there is a good chance you will need alterations. Alterations of a wedding gown can be very complex and always depends on your vision. Some brides on the other hand may only need a little bit of adjustment to ensure the perfect fit. Typical adjustments that brides usually want are added straps, sleeves, bustle, sash, bows and many more.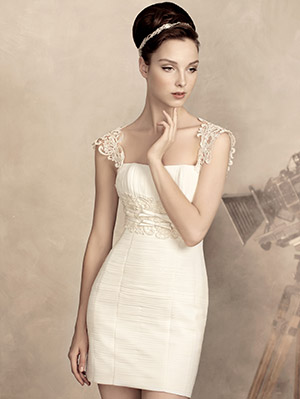 Here is everything you need to know. First of all, make sure to buy a dress or outfit as close to your regular size as possible. We know sales are so tempting but don't chase those discounts! Please don't buy a dress at a sample sale just because it was a great deal but it's only a couple of sizes bigger. To take that dress apart and re-model it all over again, will require a lot of work and will end up costing a lot of money. In addition to high costs, major alterations can ruin the dress style and embellishments. In the end, what you thought you saved will be spent on alterations.
Secondly, in order to emphasize the right parts of your body, purchase the size that fits the largest parts of your body. Think about it, it is much easier to cut out extra fabric rather than to add extra. We also want to warn you some bridal stores consciously order wrong sizes, because bridal alterations are a big part of their business. At the end of your appointment, always check their size guide and make sure sales associates take down your measurements correctly. This will definitely save you money, time and stress.
Third, when you are researching tailors, don't go for the one who charges the cheapest rates. Find a reputable seamstress. You can ask your friends, who would they recommend and, of course, read reviews on-line. Good professionals will be able to give you estimates for a wedding dress alteration over the phone. Be prepared to answer lots of questions but its always better to be on the safe side. And remember you DON'T have to do alterations at the same place you are getting your dress, you can always go to a place that you trust more.
Fourth, try to book an appointment for your alterations at least 6-8 weeks before your wedding. It takes half an hour to an hour to fit your gown properly and you definitely don't want to rush this process. You want to make sure everything fits you like a glove. Also, take a shower and definitely do not wear any make-up for your fitting. This will avoid expensive fees of a wedding dress cleaning service. Your final wedding dress fitting should be at least 2 weeks before the wedding, just enough time to finish everything.
Don't forget to bring undergarments and wedding shoes, those you are actually planning on wearing during your wedding. These are so important! Wearing a wrong bra or shoes can affect the hem length. And If you are thinking of wearing a petticoat or crinoline, please make sure to bring them as well.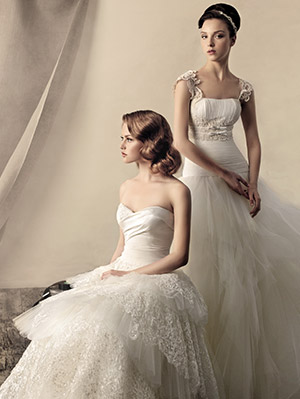 Be co-operative! If you are planning on losing weight or gaining weight (hello to pregnant brides), make sure you let your tailor know on the first fitting. Once they started the process and cut the fabric, it will be more expensive to go back and alter it again. When working with a tailor, it is important to listen to their opinion. Those people are professionals, so they know garment construction, and if they are not recommending that change, there is a good reason behind it. Ask them for different solutions and make sure to work as a team.
The cost of alterations can start as low as $150 and go up to $850. The price ranges depending on what you want to adjust, what fabric your dress is made of, how many layers of fabric it has, and, of course, complexity of the design. Layers of fabric, lining, beading, trains make alterations harder and time consuming. Remember wedding dresses are designed and constructed differently, so your friends dress price may not match yours.
Wedding dresses from Papilio are designed to fit all body types perfectly. Our team works months on crafting each silhouette in order to ensure the perfect fit and exceptional quality. More than 20 years of experience and miscellanies work on every model will create a feeling that Papilio is made just for you. Because we are the actual designer, when possible, we always ask the production department to adjust hem for our clients. This will safe time and money, so we always do our best for you and our in-house alteration specialist can always give you advice on any possible alterations needed.
Good luck, Papilio Team