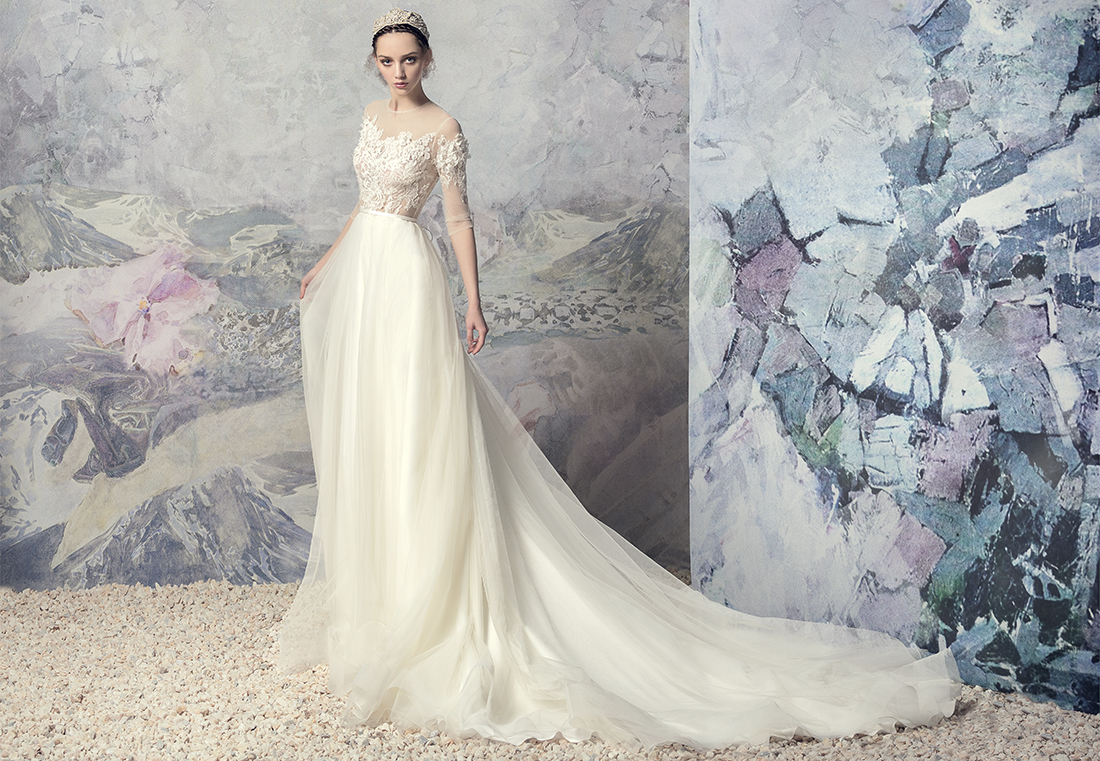 Many great names in art and culture have influenced the work of Papilio chief designer, Alena Goretskaya. Her new wedding collection, Swan Princess, was inspired by talented Russian artist, Mikhail Vrubel. His unique signature and style still remain the most remarkable and mysterious phenomenon of Russian Art.
"I was inspired by Mikhail Vrubel's famous painting "The Swan Princess". Swan Princess united fantastic and lyric ideas of feminine beauty. Lightness, flexibility, chastity, but at the same time, wisdom and power…found its expression in Papilio new bridal collection. Like a painter I created characters who came to life. I hope you will really enjoy it – yours Alena Goretskaya".
"Swan Princess" is truly breathtaking, it features a wide selection of models, from simple wedding dresses to sophisticated elegant wedding gowns to modern wedding suits. Papilio offered 53 original wedding designs, made of lavish fabrics and intricate decor to guarantee superior quality.
Being the leading bridal manufacturer and one of the most respected designer of bridal and evening wear in Europe, Papilio had honour to present its new wedding collection on European Bridal Week in Essen, Germany, where every year industry experts & buyers gather to check latest bridal fashion trends and influences.
Next Papilio "Swan Princess" wedding collection will be seen at :
Si' Sposaitalia Collezioni in Milan, Italy – 22-25 May
InterBride International Fashion Fair in Dusseldorf, Germany – 6-9 June
Bridal Fashion in Warsaw, Poland – 27-28 June
The official launch in stores around the world is planned on October – November, 2015. Before that you can check lookbook at our bridal store Toronto. To book an appointment please click here.