Summer is not complete until you pull out that perfect white dress you have been waiting to wear all winter. Wearing white during the summer started as a tradition when wealthier population retired to the countryside to escape both heat and grime of a big city. This tradition has changed, with stylish white winter looks that made a huge comeback recently. However, you cannot deny that a bright white summer dress makes you think about the sun's warmth! With this in mind, we have taken inspiration from this tradition and put together some simple but elegant ways to wear white summer dresses. Below are our ideas how to wear white fashionably this summer and some of our top picks of white summer dresses from Papilio evening fashion collections.
Shop mini dresses for summer!
Show off your tan this season! Consider throwing on an LWD (little white dress) when you are looking for a casual summer dress. A mini or midi dress will work with anything from strappy heels to more casual flats and allow you to achieve that glamorous look no matter what your event is. Shop for a bright white sundress online that works for a garden party. Make sure to pair it with a dramatic hat to keep the sun off your face.
Or maybe consider going an extra mile and wear a gorgeous white summer dress on your first date! In any case, a mini dress is an excellent choice to keep fresh and fashionable this summer. We have some great options for you. From a vintage-inspired cocktail length dress in white to a modern dropped waist dress with a high-low hemline in ivory, these frocks are definitely unique.
Style #417: This vintage inspired ivory cocktail dress will definitely wow the crowd with superior attention to details and textures. It features a tiered sheer skirt with polka dots and lace embroidery on its bodice and sleeves, and tied together with a contrasting belt and deep V!
Style #403  is a dropped waist white sundress with a high low hem. It is a perfect choice for this summer. Its floral embroidered lace bodice completed with an ideal plunging V-neck and illusion back. You will look as if you just stepped out of a high fashion magazine.
Style #213:  Step out of the 50's in this inspired cocktail dress with matching bolero. White lace over nude is a classic option for a summer night out. You can match it with a pair of chic sandals to have the first-class look on your next big party this summer.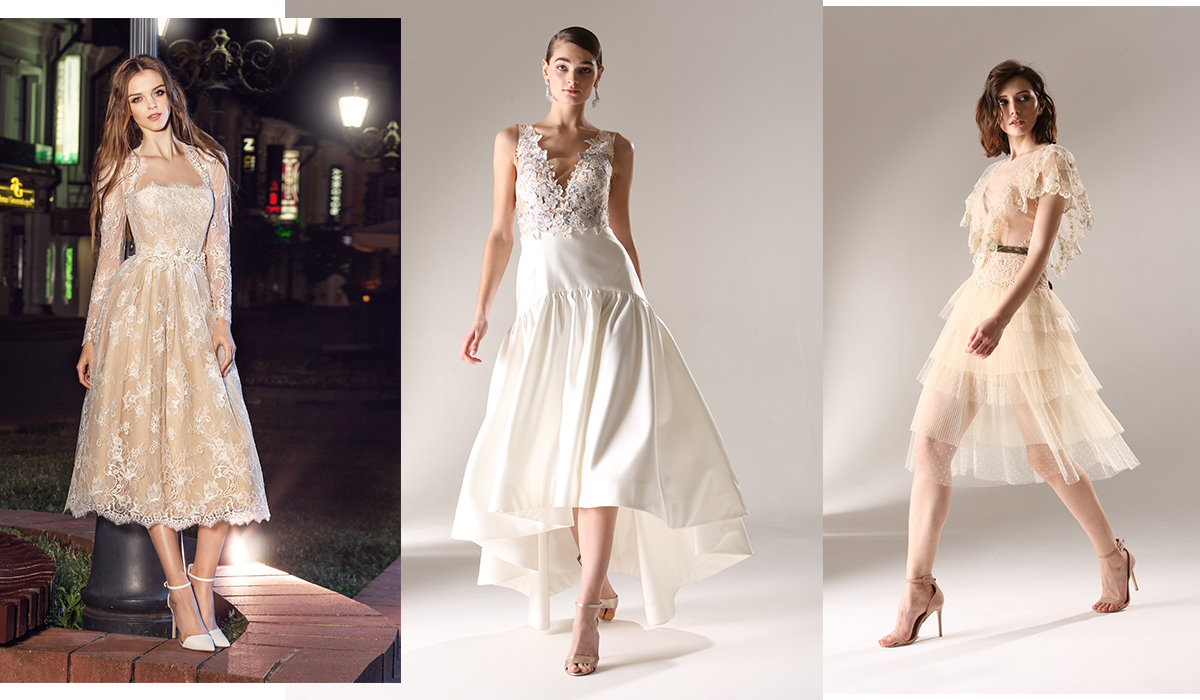 Act casual!
Summer is all about patio season! Enjoying the good weather with a snack or drink on a patio is the perfect weekend or after work time. Ladies, what can be a better way to stand out in a crowd than showing up in your day to night all-white outfit? Summer dresses are all about keeping yourself cool while also achieving that ultra-glamorous look. Opt for a sheer white jumpsuit featuring floral embroidery with a blazer for work, and then leave your blazer behind for the stylish look at night. 
Papilio evening fashion collections offer a variety of casual looks that can take you from day to night, not only featuring stylish white sundresses but also unique jumpsuit options. For the ultra-modern look, choose fitted cigarette trousers with a strapless blouse. This looks flattering, creating an hourglass look that works on every single body type. 
Style #410: This sheer white jumpsuit is a perfect choice for day or night. Staying cool during the day with the sheer flowing pants and illusion neckline. The 3D floral embroidery adds texture and detail to this basic silhouette, with its perfect waistline being defined by a slim belt.
Style #435 is a two-piece suit. It is a super chic choice for a night out. Risk it all with this all-white ensemble. A pair of cigarette trousers with embroidery on its pockets and a fitted strapless top with peplum create a defined shape that looks astonishing.
Style #365 is a right option for a sultry look. This spaghetti strap cocktail dress made of lace features a sheer fitted bustier bodice with a knee-length skirt and a slit up the back for an easy movement. This form-fitting piece will wow the crowds.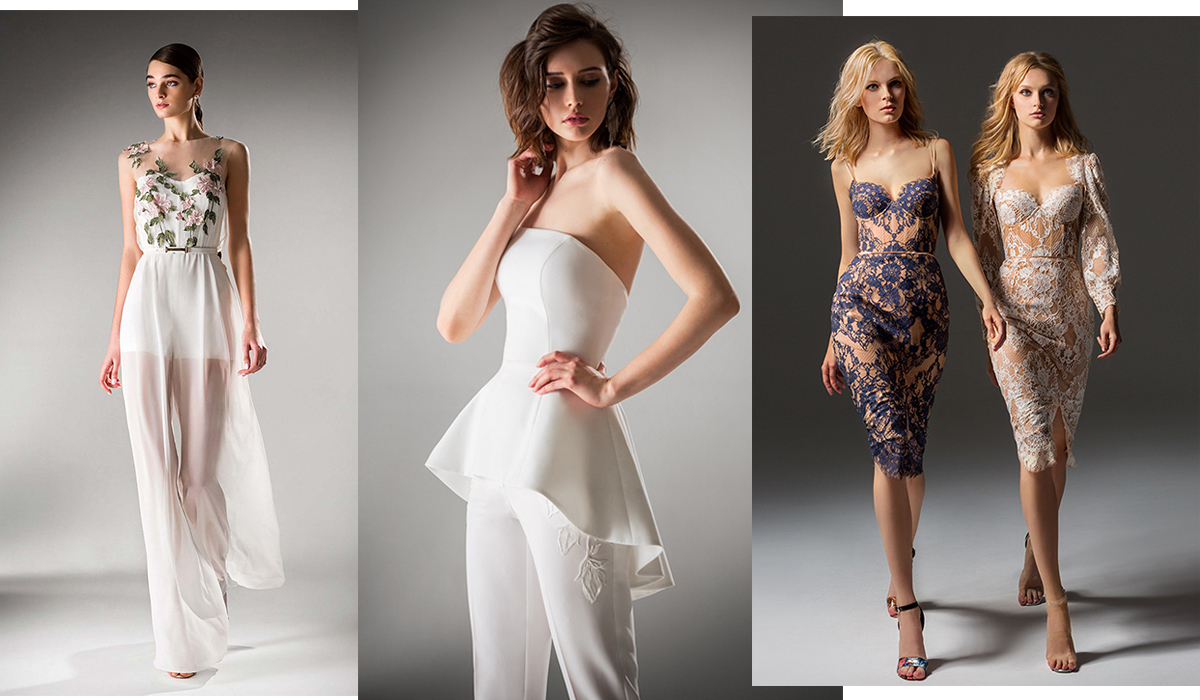 All white outfits and white summer dresses
Finally, for all those black-tie events from white themed weddings, engagement parties, and rehearsal dinners, long white dresses are a go-to option during this time of year. Wearing a white dress can look classy and bridal, but the Papilio evening gowns feature unique embroideries and colorful details to create a modern and stylish option. For example, the long white dress that features fun polka dots, floral embroidery and a slit up at the front creates a playful alternative in a muted color for any formal event.
And of course, if you are searching for a less traditional bridal gown, a long white summer dress is an alternative to consider. A combination of classic white or ivory with intricate detailing is a unique choice for a more casual wedding at city hall or backyard. Finding the perfect white dress can be challenging for simple brides, but with so many options, there is definitely a dress that suits every style, function, and woman! Here are some of our favorites:
Style #421 is a playful choice for a long white summer dress. This polka dot gown has a sheer skirt and high slit, allowing your shoes to be on full display. Its bodice is fitted with 3D flower details flowing from on shoulder down to skirt.
Style #311: Elegant but sophisticated, this dress is a fairytale princess with a long chiffon skirt and illusion neckline. The floral elements create texture and movement. This dress will float in the wind while you walk.
Style #340: This cap-sleeved white maxi dress with illusion neckline and floral embroidery down the skirt creates a classy and sophisticated look. Wear it to your black-tie event and glow! It is also available in black color and soft shade of pink if white is not your thing.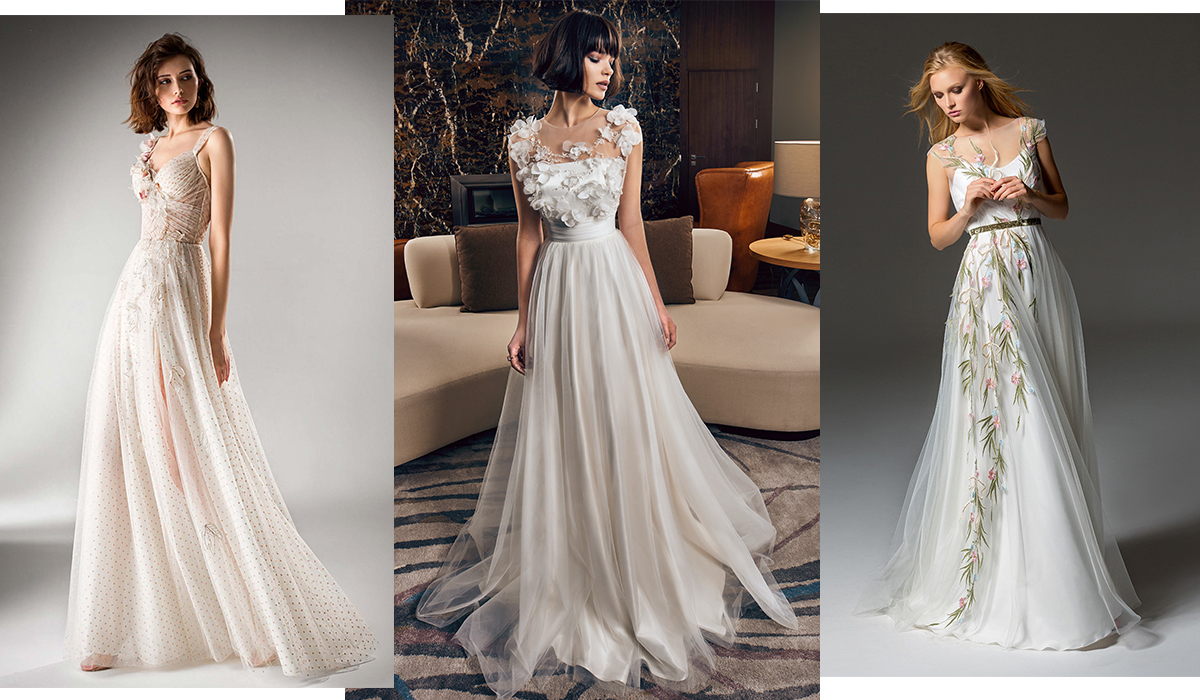 Most think white is exclusively for country clubs or brides, but seeing the gorgeous white evening dresses available, this could not be more wrong. The right white brings out your natural glow, creates a super glam look and is perfect for the warmer months. Another benefit, white looks fantastic when paired with any color, from red heels to nude strappy sandals. So, when planning what to wear to your next big event, grab those summer-ready shoes and choose a stunning but fashionable white summer dress.