Why must I work with a bridal consultant to find a dream wedding dress?
Our clients often say: 'I know what looks good on my body…Why must I work with an expert while shopping for a wedding dress?' Let us reassure you that wedding dress shopping differs from buying casual clothing. It is usually recommended to seek an expert in bridal fashion to have a stress- and frustration-free bridal shopping experience. 
At Papilio Boutique, we offer two types of bridal appointments. They are free 45 mins consultations with junior bridal stylists and paid 75 mins consultations with senior bridal stylists. Sometimes people get surprised that Papilio Boutique charges $50 for appointments. Expert advice costs money, right?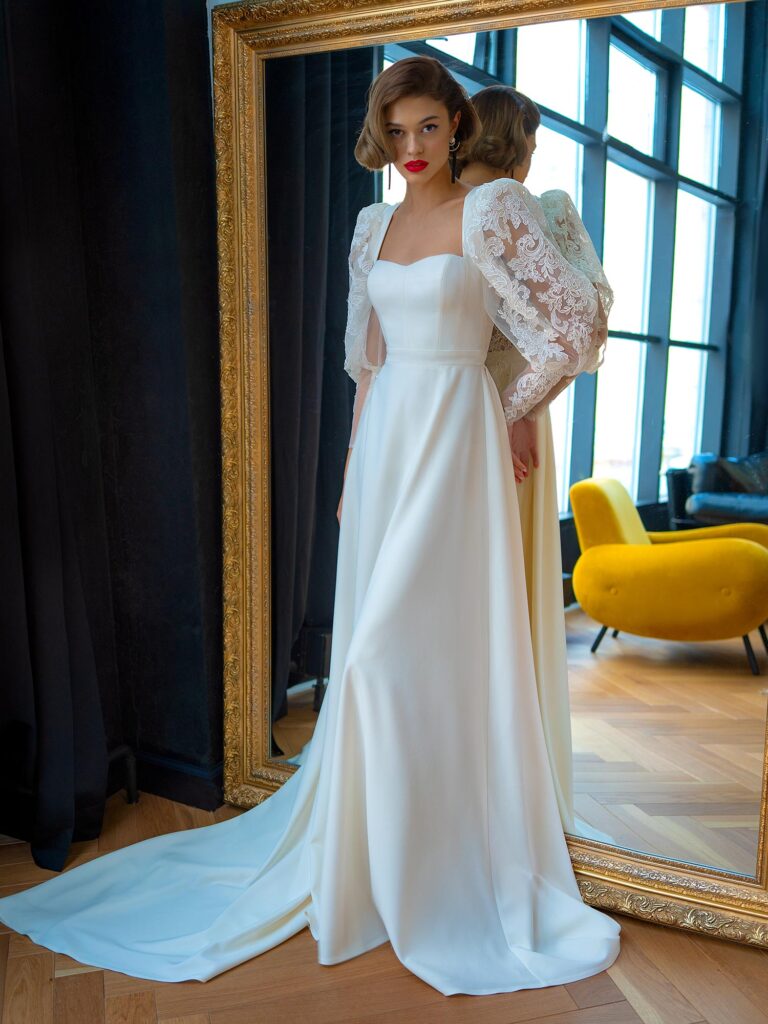 We do not expect our clients to know everything about wedding dress shopping. Moreover, looking at wedding dresses online or even on the racks will not determine what will look best for your complexion. You can have style and decor preferences, but only a professional bridal stylist can guide you in finding the best fit and look, considering your unique features and fashion choices. Besides, working with a diverse clientele over the years, we leant that there needs to be more accurate information online. Nothing is better than working with a reliable expert who knows the collections presented at the store and will share years of experience and advise you on silhouettes, fabrics, colours, trends, accessories and alterations. 
Wedding dress shopping is unique! It opens a new chapter and is THE dress or outfit you will always remember.
Before booking an appointment at Papilio Boutique, it is crucial to identify what you like and dislike in a wedding dress. Still, it would be best if you are prepared that a consultant may offer dress options you have yet to consider based on your body type and other characteristics. Our consultants will usually start their appointments by explaining the wedding dress shopping process and asking questions. Then the magic of finding a perfect wedding dress begins. You can choose 3-5 wedding dresses to try on, but we strongly recommend accepting your stylist's input because, at the end of the day, they are trying to satisfy your need to look absolutely unique and gorgeous on your big day.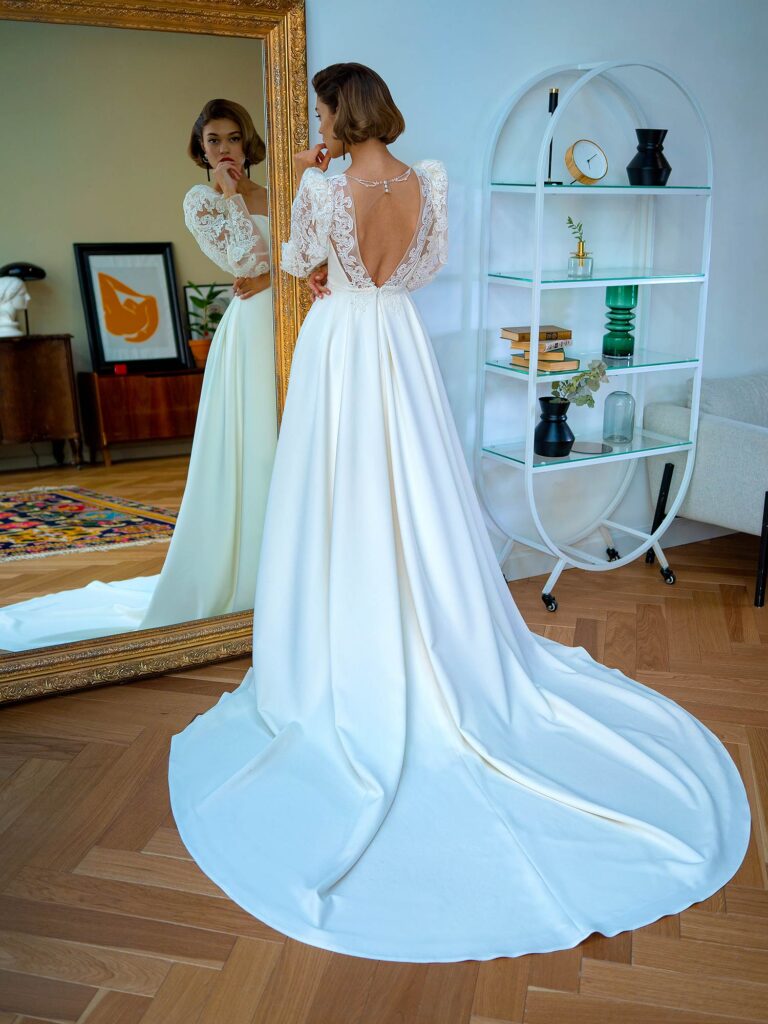 Here are some tips to follow while wedding dress shopping at Papilio Boutique:
Be open-minded and provide honest feedback. Remember to be careful with words. The dress you hate – someone is dying to wear.
Express your wants and needs. If you do not know, be transparent about it.
Do not be indecisive! It will only add stress and pressure for the rest of your wedding planning.
Always follow your gut and do not second guess because someone else has a different opinion.
Last but not least, have fun and enjoy your experience! Make it memorable!!!
Happy wedding dress shopping,
Papilio Team