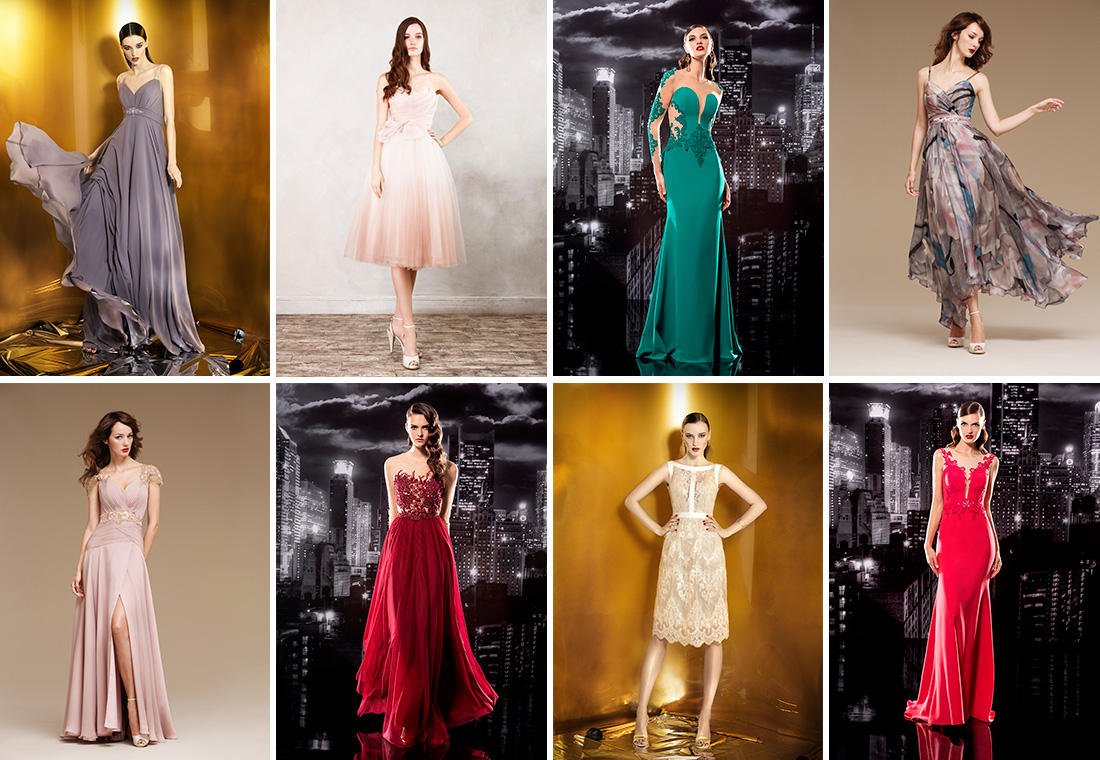 What is more fun than attending a wedding?  Everyone loves watching bride and groom take vows, and then celebrate together afterwards. When a wedding invitation looms on your calendar however, you will most certainly be faced with the dilemma of what to wear. There are so many options out there that you may not know where to start! Your personal style, and the type of event you are attending are the two biggest factors, but the possibilities are endless!
Papilio offers five extraordinary collections of formal dresses and evening gowns for weddings, galas and other big events. The best-dressed guest award is guaranteed to belong to you.
Once you have considered your personal preferences and tastes, you need to consider type of the event. Whether you are looking for a wedding guest dress, or evening gowns for a formal event, there are deliberations to make. Is this a very formal setting? Is it slightly more casual?  These questions will help you to decide on the best type of outfit to choose.
If you are looking for a dress based on elements of timeless elegance and classic design then the Hellas collection may be your best place to start. Created with ancient Greek design in mind, the dresses in this collection reek of class and sophistication. With timeless form and classic fabrics, these evening gowns will never go out of style.
Perhaps your taste tends to be more flirty and feminine. Flower Cocktail fashion collection was created with you in mind. Papilio formal dresses for weddings and events are flirty, fun, feminine and fabulous! Defined by lace and floral touches, these ladylike dresses are charming.
Sophisticated, glamorous and classy are the words often used to describe Papilio Road to Hollywood fashion collection. Gorgeous dresses bring to mind famous stars of both yesterday and today with their effortless grace. This collection is the perfect combination of timeless culture and modern design.
True fashionistas often find themselves drawn to Sole Mio evening fashion line.  If edgy and stylish is your fashion personality, the collection is just for you.  The bold and unique wedding guest dresses will give you what you need to stand out from the crowd. If you are the girl who can always make room for one more great dress, then this may be your perfect starting point when searching for evening or cocktail dress.
City Lights collection offers dramatic and chic evening gowns that will draw all eyes to you.  These intense and dashing gowns will ensure that your entrance will not be missed.  This chic and stylish collection has all the glamour you associate with a night in the City.
Regardless of the type of even you will be attending; the perfect dress is out there waiting for you.  Whether you are looking for something for a quaint outdoor wedding, or a swanky cocktail party the dresses in the five collections offer shoppers a wide variety of choices.