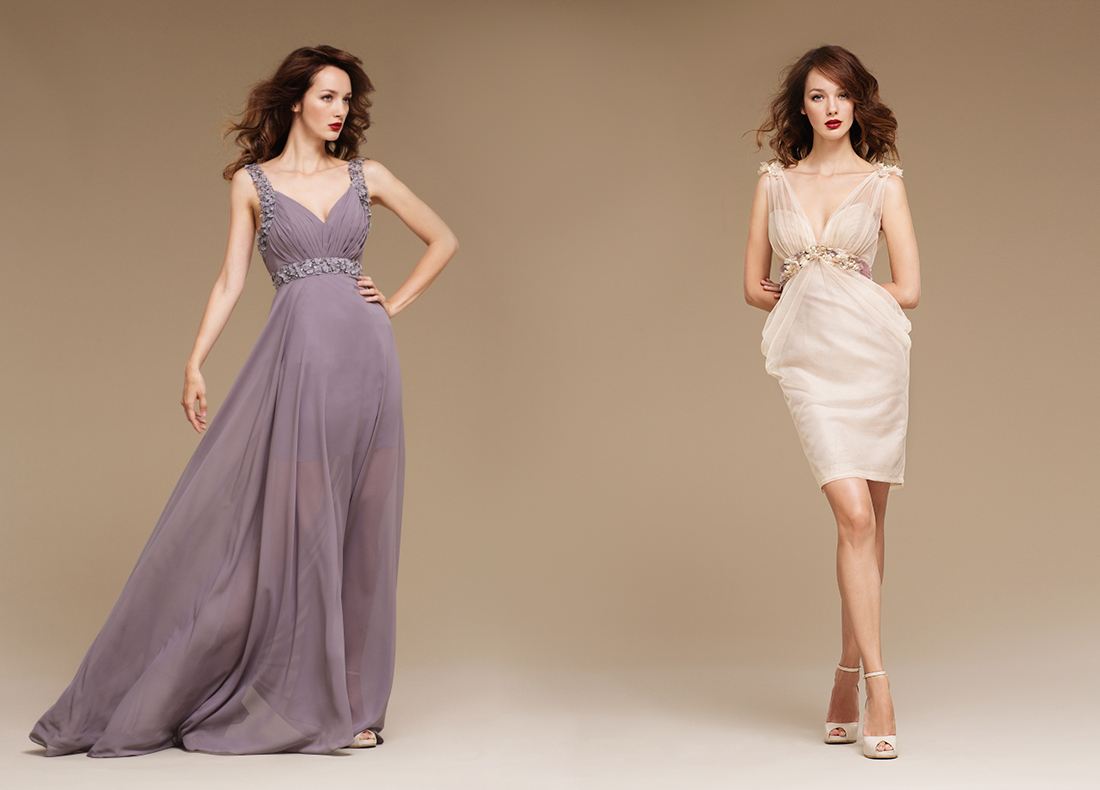 Dressing for a wedding can be an extremely difficult task. From navigating the dress code to fitting in with the location, choosing the perfect wedding fashion can become tricky and stressful. Thanks to Papilio, dressing for any occasion can be made simpler. At Papilio Fashion House, we design a large selection of evening and cocktail dresses for all types of weddings and special events.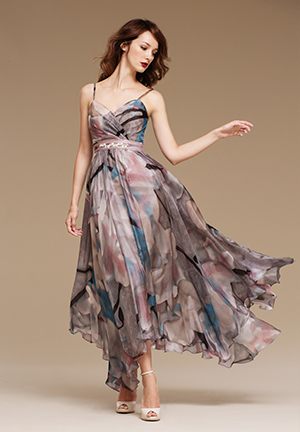 Typically, the bride and groom list their wedding's dress code on their invitation. This allows guests to have a better understanding of what type of attire is appropriate. To choose the right wedding fashion, you must first understand the different dress codes. "Black tie" is the most formal of the wedding dress codes. All guests should wear formal dresses. A "Formal" dress code allows for more options with choosing a dress. One can either decide on a floor length evening gown or a formal cocktail dress. The "Semi-formal" dress code means cocktail dresses or a dressy skirt with a pretty top. With this dress code, long dresses would not be appropriate. Finally, the "Casual" dress code means that women should dress in either a sundress or a casual skirt and top outfit.
Despite knowing the dress code, there are still more factors to consider when deciding on the perfect wedding fashion. The venue, the expected weather, if the wedding is taking place outdoors, and the time of your event also play an important role in deciding on the right outfit to wear. For example, if a wedding were to take place outdoors in the summer, guests should consider either a sundress or a knee length dress. On the other hand, if the wedding were taking place during the evening at a banquet hall, a floor length dress or formal cocktail dress would be deemed more appropriate. Playing to the venue will help you with deciding how to dress for a wedding and will prevent you from being under, or over, dressed.
Papilio offers a variety of styles to suit every dress code, venue, season, and woman. Each of our fashion collections is designed to create a different mood and feel. For a formal wedding, both the Hellas and the City Lights collections feature stand out formal dresses and cocktail attire. While the Sole Mio and Road to Hollywood collections each feature dresses to suit semiformal and the more casual dress codes.
Even though a guest might know the expected dress code, choosing the right look becomes more complicated when factoring in the venue and the type of wedding it is. Make an appointment with one of our experienced consultants and let us help you navigate the world of wedding fashion.