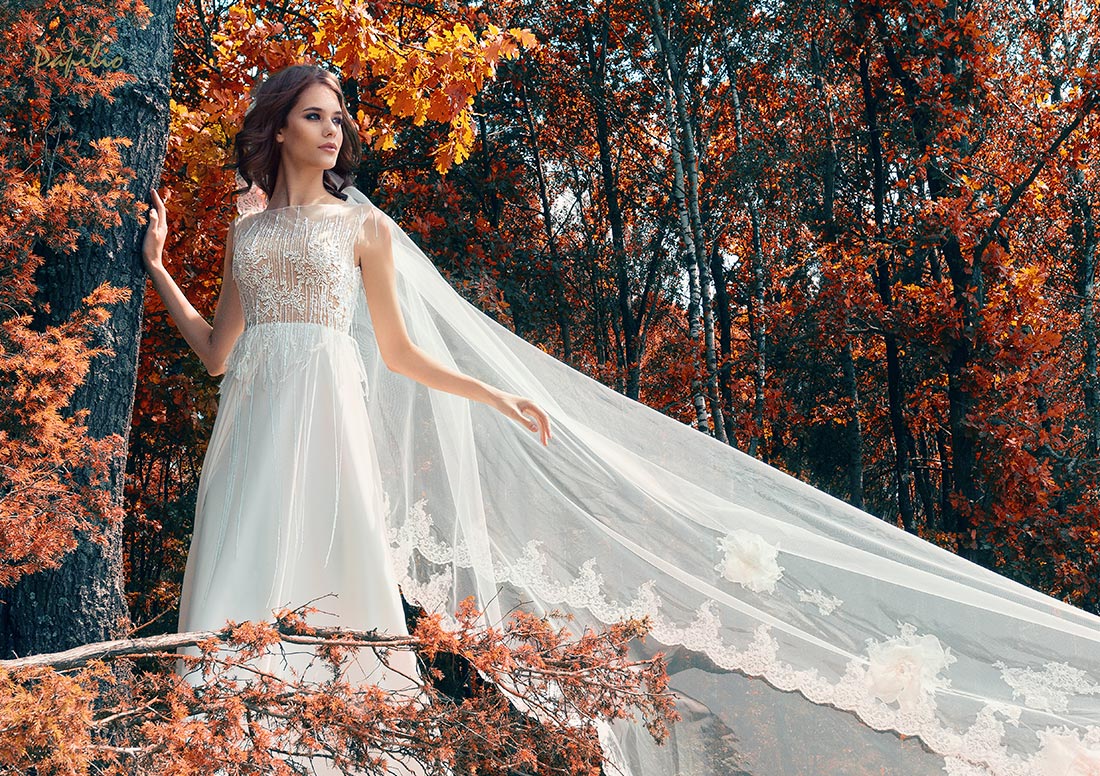 Some of the most romantic and beautiful weddings take place in the fall. Many couples choose fall weddings for the perfect weather and temperature. Other couples want to play up the fairytale aspect of their big day by using nature's colours to their advantage. No matter what reason you choose to have a fall wedding, it is sure to be a memorable event.
When choosing a wedding dress for fall weddings, there are a few things you need to keep in mind. Papilio Boutique has complied this handy list to help you with deciding on your perfect fall wedding gown.
1. Weather Considerations
Fall bridal trends tend to lean towards heavier fabrics and long sleeves in order to compensate for the lower temperatures. Fabrics like satin, taffeta, brocade, and organza are seen in fall weddings. These fabrics also give wedding gowns a more regal feeling, perfect for a fall wedding. If you expect the weather to be cooler for your big day, sleeves on your wedding dress are not your only option. Consider adding a bolero, shawl, or capelet over your dress to keep you warm and looking lovely.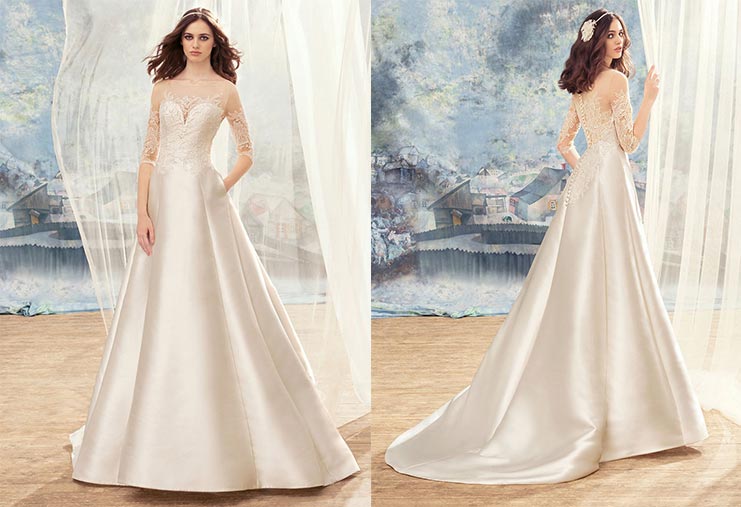 2. To Colour Or Not To Colour
Fall weddings are all about colour. Brides like to bring in either jewel tones to create a royal feeling, or rely on natural tones for a more bohemian or fairytale event. Wedding dresses for fall can incorporate colour to help suit the theme of the event. Blush, champagne, and nude coloured dresses emphasize the colours of the season, while giving off a modern-romantic look. Brides that prefer to stick to traditional white and ivory gowns can also bring in their fall colours with a brightly coloured bouquet or accessories.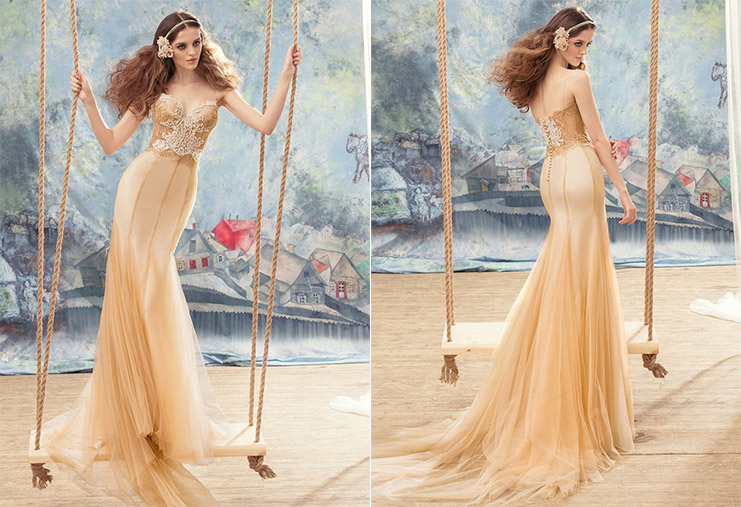 3. It's All In The Details
Wedding dresses for fall have specific details that make a dress more suited to that particular season. Sleeves can be incorporated year-round, but just make sense at fall, and winter events. Depending on the venue and theme of the wedding, there are many different types of sleeves to choose from. Sleeves come in a variety of lengths and fabrics to suit every bride's needs. If you prefer a certain length, be it short or elbow length, many times it is possible to adjust the sleeve lengths during alterations.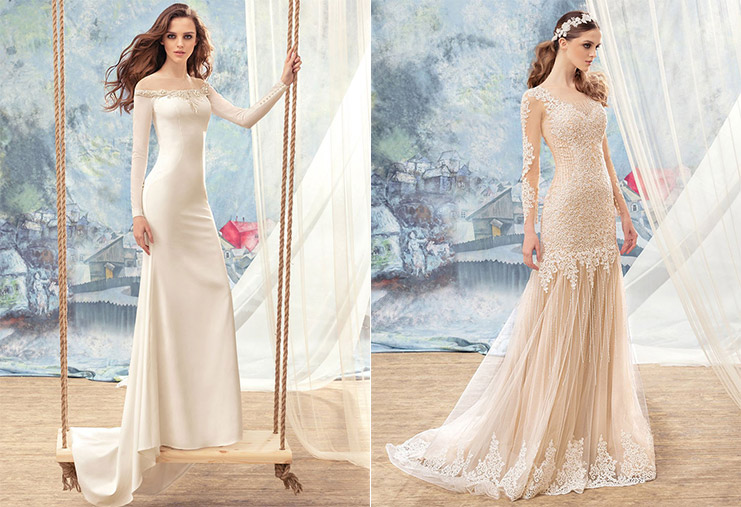 Incorporating details like leaves, subtle florals, and pearl beading can also emphasize the feeling of autumn in a fall wedding gown. Leaves and flowers bring in the nature theme, while pearl beading is slightly subtler than crystals for this season.
For traditional brides, keep in mind that lace is perfect year-round! Just update the style by incorporating fall wedding dress trends. Add a touch of colour, a bolero jacket, or some beading and you are ready for a fall wedding!
There are some things to consider when shopping for a wedding dress for fall. Be sure to keep the weather in mind when choosing your dress and bridal accessories. Also, try to incorporate the feeling of the season into the details of your dress with colour, accents, and fabric choices.
Choosing a wedding dress is a difficult task, no matter what season you are shopping for. When shopping for your fall wedding gown, keep these considerations in mind; however, choose whatever dress makes you feel the most beautiful.
Papilio Boutique's knowledgeable staff can help you find the perfect dress for any type of event. Book your bridal appointment  today and let us help you navigate the dress world.