Here is everything you need to know about

wedding dress shopping

at Papilio Boutique. 
Unfortunately, like many other industries, the pandemic also dramatically affected the wedding dress industry, and our current ship and lead time changed. You will need at least 6-8 months to order a wedding dress. You will also want to have at least two months for alterations. At the bare minimum, today's brides-to-be need 9-10 months for a made-to-order wedding dress. If you have less than ten months for wedding dress shopping, do not panic!!! 
There are always other options to consider while looking for a wedding dress. At Papilio, we offer rush orders for all our wedding dresses at a fixed fee of $300. Another excellent option for all our brides with shorter timelines is to check our sample sale of wedding dresses. Unlike many other bridal stores in Toronto, we sell all other dresses off the rack and offer sample wedding sales all year around! One important thing to remember is that our samples come in only one size.
For those of you, who started wedding dress shopping a year and a half or even more in advance, please keep in mind that our collections get updated all the time, and if you find the dress you love, say 'Yes' right away! Brides who begin their search early and think they have a lot of time to purchase their wedding dress may face the issue that their dream dress is no longer available because of global fabric shortages. Here is one more thing to consider. If you plan to return and bring some guests to retry a particular wedding dress, be sure to call in advance and check if it is available to try on. While wedding dress shopping, be proactive and do your research because you do not lose the chance of buying your perfect wedding dress and want to start all over again.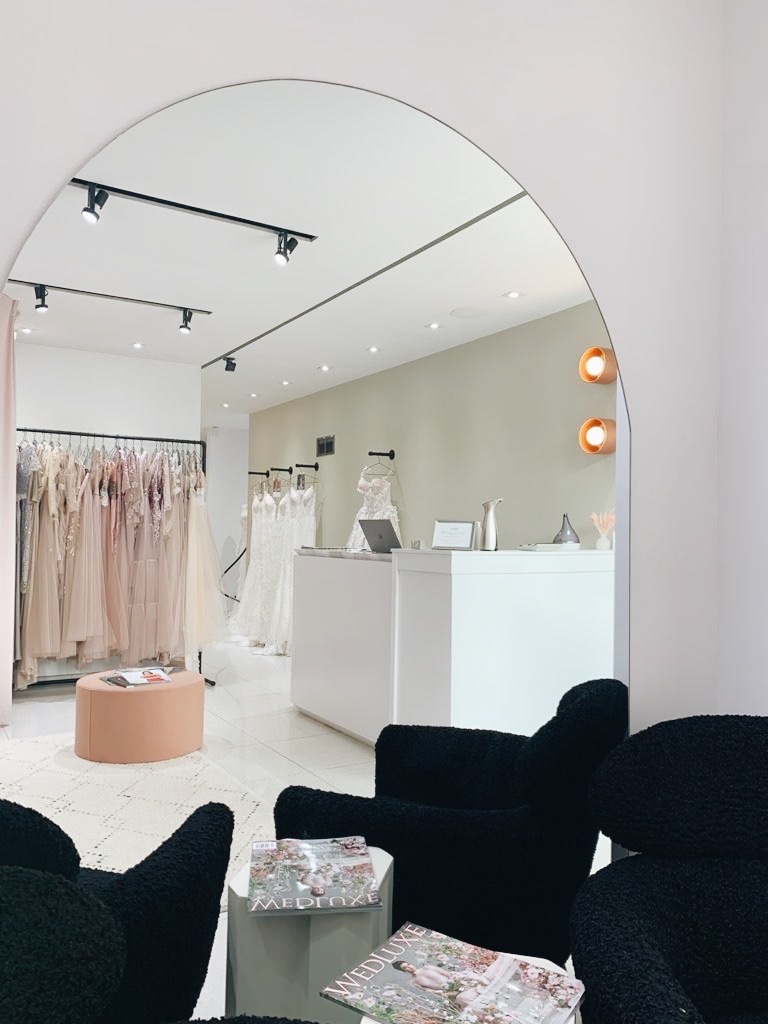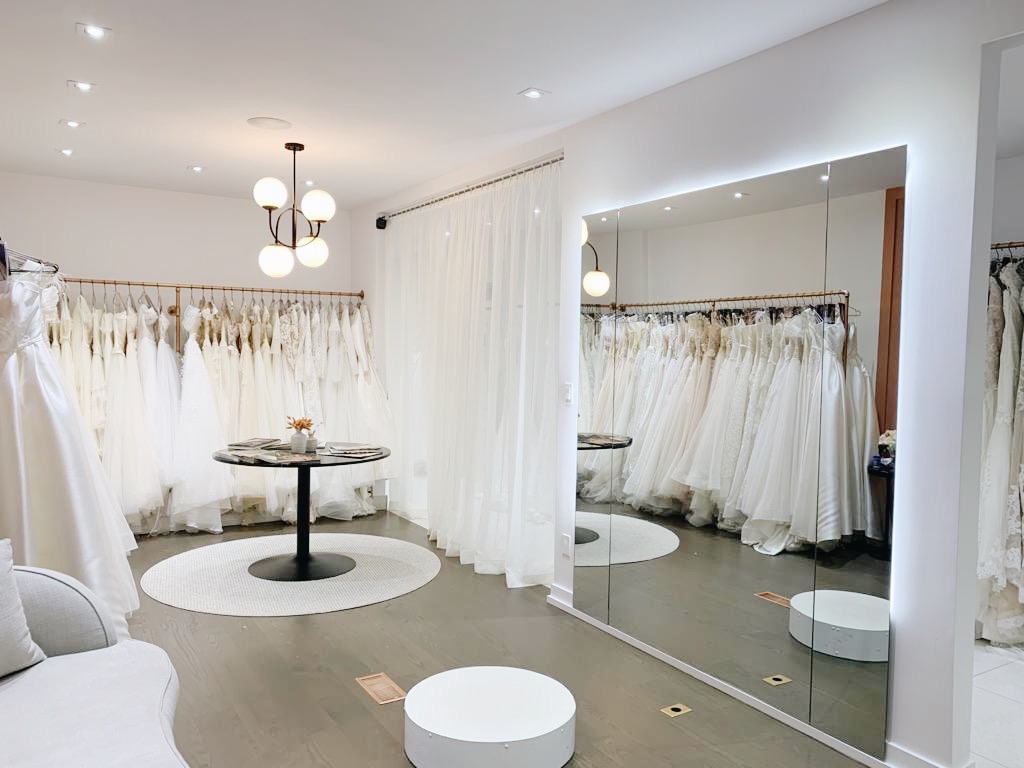 Last but not least, be mindful of price increases. After the pandemic, the cost of skilled labour and materials keeps growing in the wedding fashion industry. Unfortunately, bridal stores do not have any control over it, and you certainly do not want to pay extra. In short, the earlier you start your wedding dress shopping, the better! Embrace the process, be open to working with a bridal expert, cherish the moment and enjoy this memorable journey. 
Happy Wedding Dress Shopping!