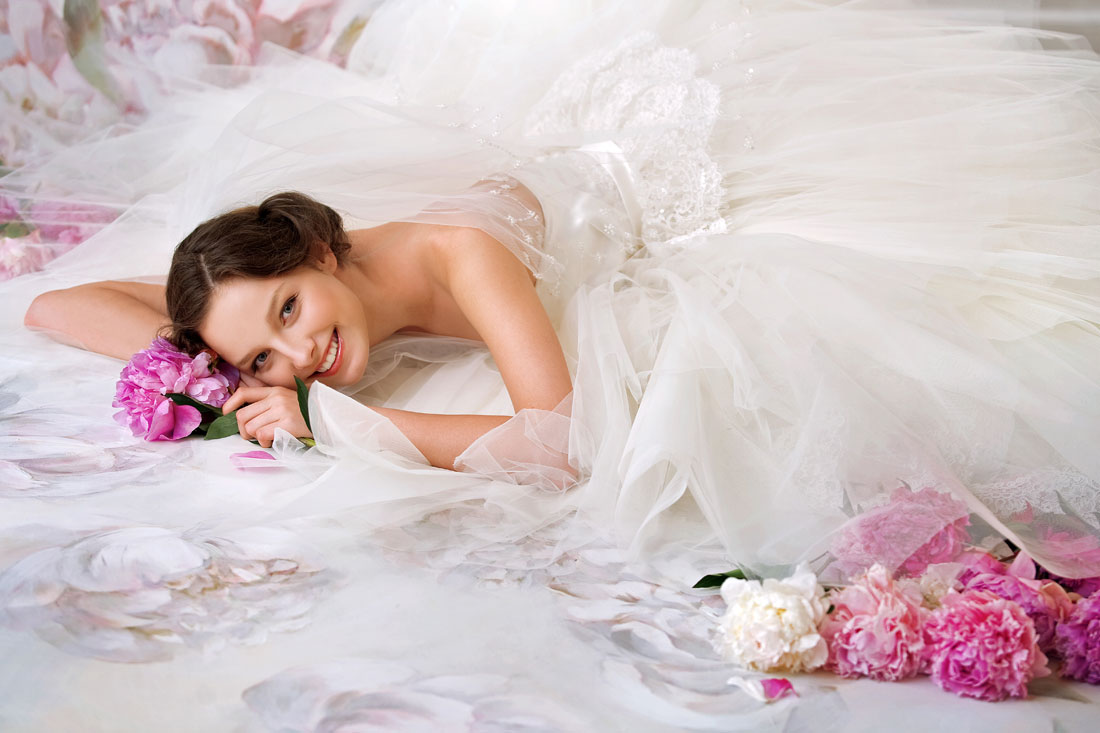 Shopping for your dream wedding dress is not always as fun as we imagine. It might actually become very stressful at times. Here are 10 tips from our experts to consider before hitting the store to make it the most memorable experience of your life.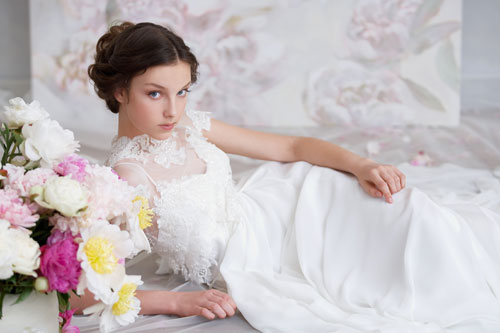 1. SET YOUR BUDGET! First of all, it is crucial to understand, plan and stick to your budget. Your budget must include not only your wedding dress but also alterations, shoes, accessories, and bridesmaids dresses. Who wants to walk the aisle bare feet?
2. START LOOKING IN ADVANCE! Most bridal boutiques in Toronto require a minimum of 6 months for any customized dress. Plus don't forget to add 1-2 months for fitting and alteration appointments. During all busy seasons, like November – March,  it is highly recommended to book an appointment ahead of time. This way you can come on the day that is most suited for your busy bride-to-be schedule and can do as many changes as you wish!
3. DO YOUR HOMEWORK! Start your search for a wedding dress through the Internet and Magazines. Get inspired everywhere! We live in the age of amazing technology, so go out there and browse through wedding magazines, Pinterest, Instagram and Facebook to draw inspiration from everywhere. This will help you find your own style that fits your Big Day.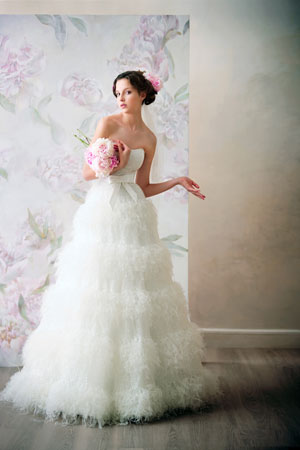 4. BE OPEN-MINDED! After your research, you may find yourself falling in love with a particular style. Keep in mind that a picture in a magazine is not you and the dress might not be as flattering for your body type. Just don't get discouraged, there are thousands of dresses to choose from, just be open-minded and try different styles. Sometimes the style that you don't like on the hanger may be the best for your body type, so be prepared to try at least 8-10 dresses in all different shapes.
5. DO NOT CHASE FASHION. Everyone is unique, so try to find something that looks good on You and not a model from the runway show. We want you to feel confident in your wedding dress, once you get that feeling – you hit the jackpot, it is the one!
6. ENTOURAGE. Invite your family and friends to the wedding dress shopping. It is an amazing experience for everyone and something to remember for the rest of your life. We usually recommend bringing no more than 4 people otherwise you may get overwhelmed with opinions because everyone has a different vision of how you need to look that day.
7. ASK YOUR BETTER HALF ABOUT what he likes on you. Like was stated earlier, everyone has a different vision but you want to make sure your partner shares your choice. Your companion might not care about fashion trends and may prefer more traditional look for the ceremony and cute and sexy for the after-party.
8. LIGHTS! CAMERA! GO! Take as many pictures as you can. Use every possible angle in order to make sure the dress flatters you in front, back, and all other sides. We also suggest coming fully ready for an appointment with makeup and hair done, as this will help you picture the entire look for your wedding day.
9. DO SOME SQUATS! Do not forget to move in your dress! Sit, walk, and dance in your wedding dress. It must not only look beautiful but also be very comfortable. Try to avoid heavy dresses… Remember you have to wear it the whole day!
10. THAT'S THE ONE. Do not believe TV shows. Everyone's experience is different and unique and you may not cry when you find The Dress. You need to love it, and do not be afraid to go against the popular vote of your family and friends. After all, it is Your day and it is all about you, so you can wear whatever you want. And yes, don't forget to ENJOY IT!
Have fun shopping for a wedding dress!