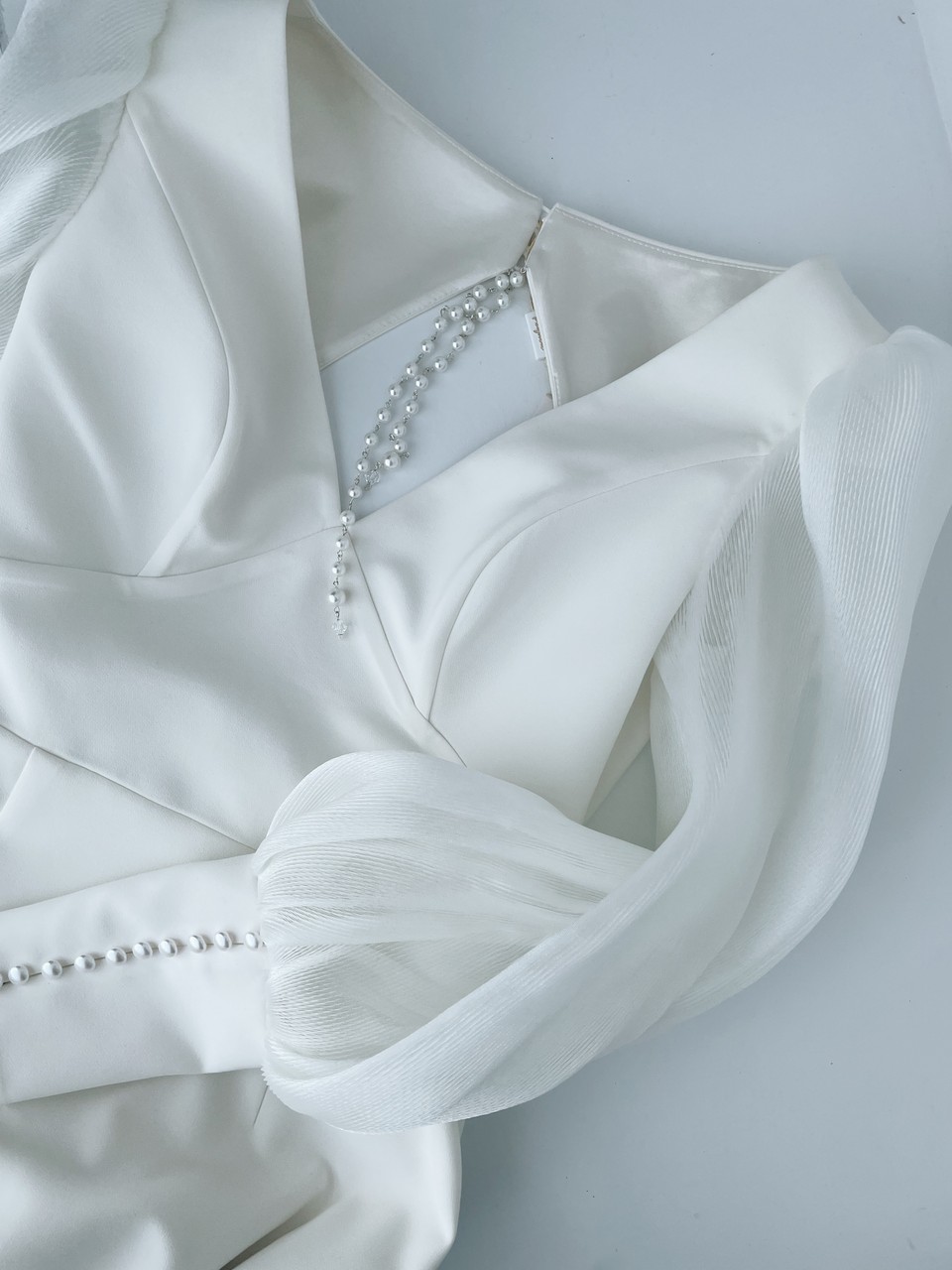 Wedding Dress Consignment
Wedding Dress Consignment: The Emotional Journey of Selling Your Wedding Dress on Consignment
Congratulations on your recent wedding! As you embark on this exciting new chapter of your life, you may face a dilemma: what to do with your beloved wedding dress. Many brides struggle with the decision of whether to keep their wedding dress as a cherished memento or to sell it and let another bride create her own special memories in it. If you find yourself leaning towards the latter, you are not alone. Consigning your wedding dress is not only a practical solution but can also be an emotional journey. In this blog post, we will delve into the world of wedding dress consignment, exploring why many brides choose this route, the benefits it offers, and the emotional rollercoaster that comes with letting go of a bridal gown that holds so many precious memories. So please grab a cup of tea, and join us on this beautiful journey of passing the torch from bride to bride.
Understanding the wedding dress consignment process
Selling your wedding dress on consignment is a process that involves partnering with a consignment shop or an online platform that specializes in selling pre-loved bridal gowns. The process typically starts with you bringing your dress to the consignment shop or shipping it to the online platform. Once your dress is received, it will be carefully inspected, photographed, and listed for sale. The consignment shop or online platform will handle all the marketing, promotion, and communication with potential buyers. You will receive a percentage of the sale price when your dress is sold. Usually, it can be around 50% to 70%.
Selling your wedding dress on consignment offers several advantages over other methods of selling:
It provides a hassle-free way to sell your wedding dress without dealing with the complexities of selling it yourself. Consignment shops have the expertise and resources to market your dress effectively, ensuring it reaches a broad audience of potential buyers.
Wedding dress consignment shops often have established relationships with brides-to-be, meaning someone actively searching for their dream gown is more likely to see your dress.
Consignment shops take care of all the logistical aspects of the sale, including shipping and handling, making the process seamless for you and the buyer.
The benefits of selling your wedding dress on consignment
Selling your wedding dress on consignment offers a range of benefits that make it an attractive option for many brides. One of the primary advantages is the financial aspect. Weddings can be expensive, and recouping some of the costs by selling your dress can help alleviate the financial burden. Also, wedding dress consignment lets you make another bride's dream come true. Knowing someone else will wear and cherish your dress can bring joy and fulfillment.
Another significant benefit of consigning your wedding dress is the sustainability factor. By selling your wedding dress rather than letting it gather dust in your closet, you are contributing to a more sustainable wedding industry. Wedding dresses are often worn only once, so giving your gown a second life reduces waste and environmental impact. Consignment shops also often have strict quality control measures, ensuring that only good-quality dresses are accepted for sale. It means that when you sell your gown on consignment, you can be confident that it will find a new home where it will be loved and appreciated.
Emotional attachments and letting go of your wedding dress
Letting go of your wedding dress can be an emotional process. After all, your gown holds countless memories of one of the most memorable days of your life. It is natural to feel attached to your dress, representing your style and the love and happiness you felt on your wedding day. However, it's important to remember that your memories are not tied to the physical garment. Selling your dress allows you to pass on those memories to another bride, allowing her to create her own unique moments in the gown.
To help ease the emotional process:
Take some time to reflect on the memories associated with your wedding dress.
Write a letter to the future bride, sharing your heartfelt wishes for her as she embarks on her own journey.
Take photos of yourself wearing the dress one last time, capturing its beauty and significance.
Create a special keepsake box with mementos from your wedding day, such as swatches of fabric, dried flowers, or even a piece of lace from your dress.
These small gestures can help you say goodbye to your wedding dress while preserving the memories it holds.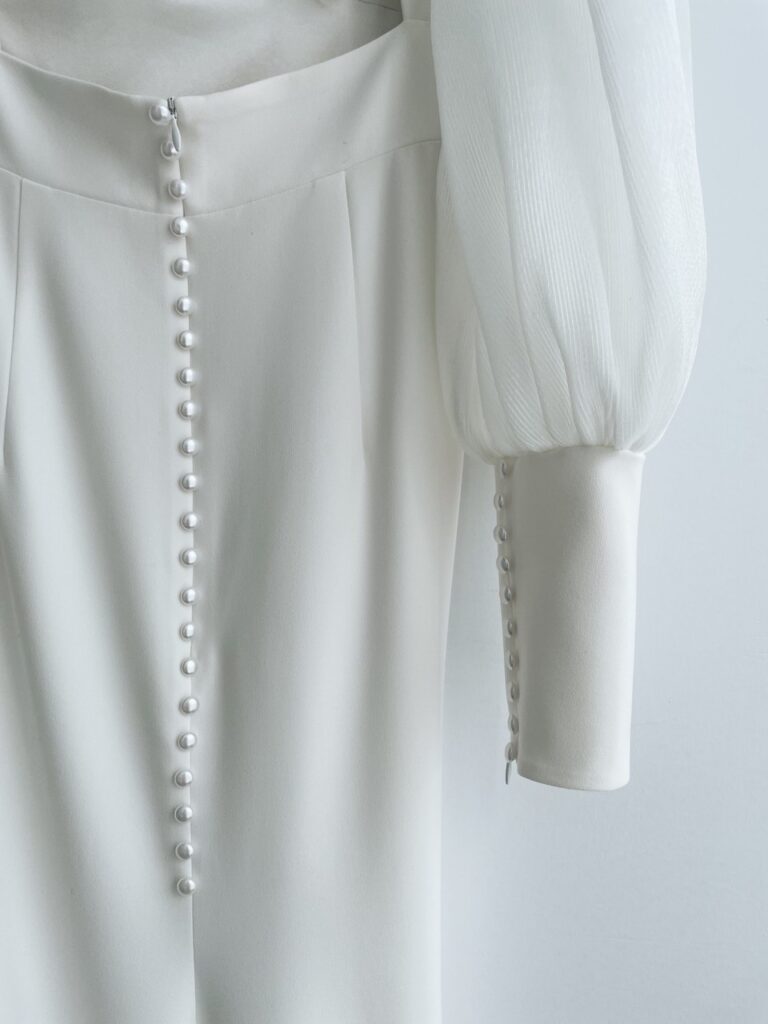 Finding the right consignment shop for your wedding dress
---
Finding the right wedding dress consignment shop ensures a successful sale. Start by researching local consignment stores that specialize in bridal gowns. Look for shops with a good reputation, positive reviews, and a track record of successful sales. Take the time to visit the shops in person, if possible, to get a sense of their inventory, pricing, and overall atmosphere. You want to choose a shop that aligns with your style and values, as this will attract the right type of buyer for your dress.
If you prefer the convenience of online wedding dress consignment, read reviews and testimonials from other sellers to gauge their experiences. Look for platforms with a user-friendly interface, transparent policies, and a broad reach. Consider whether the platform charges any upfront fees or commissions and how they handle returns and customer inquiries. It is also worth checking if the platform offers any additional services, such as professional dress cleaning or alterations, as these can add value to your listing.
Preparing your wedding dress for consignment
---
Before consigning your wedding dress, it is essential to ensure it is in its best possible condition. Start by having your gown professionally cleaned and preserved. It will remove any stains or dirt and help prevent yellowing over time. Ensure that any alterations or repairs are completed so your dress is ready to be worn by its new owner. Steam or press your dress to remove any wrinkles, as a well-presented dress will attract more attention from potential buyers.
When preparing your dress for consignment, it is also important to provide accurate and detailed information about its size, fabric, designer, and all its unique features. Take high-quality photos of your dress from different angles, capturing its intricate details and flattering silhouette. Consider including a brief description highlighting the dress's key features and any sentimental value it may hold. The more information and visuals you provide, your dress will likely attract potential buyers.
Pricing your wedding dress for consignment
---
Determining the right price for your wedding dress can be challenging. While you want to recoup some of your investment, it is essential to be realistic and fair. Research similar wedding dresses on the consignment shop's website or online platforms to understand the market value. Consider factors such as the dress's age, condition, designer, and original retail price. Remember that while your dress may hold sentimental value for you, potential buyers may not have the same emotional attachment and will base their decision primarily on the dress's aesthetics and fit.
Please consult with the consignment shop or platform to get their input on pricing. They have experience in the market and can provide valuable guidance. Remember that wedding dress consignment shops often take a percentage of the sale price, so you may need to adjust your pricing accordingly to account for their commission. It is also worth considering whether you are open to negotiating the price with potential buyers. Being flexible can help attract more interest and increase the chances of a successful sale.
Marketing and promoting your wedding dress for sale
---
Once your dress is listed for sale, it's crucial to maximize its visibility to attract potential buyers. Consignment shops and online platforms will handle the marketing and promotion, but there are steps you can take to enhance the chances of a quick sale. Share your dress listing on your social media platforms, using relevant hashtags and tagging friends who may be interested. Consider joining online wedding groups or forums where brides-to-be actively search for their dream dress. Engage with the community by answering questions, sharing your own experience, and providing support.
In addition to online promotion, consider hosting a small gathering with your close friends and family to showcase your dress. It can create a more personal connection and generate word-of-mouth referrals. You never know who in your network may have a friend or relative who is in the market for a wedding dress. By leveraging your personal connections and actively promoting your gown, you increase the chances of finding the perfect buyer.
Dealing with potential buyers and negotiations
---
As inquiries and offers start coming in, preparing for negotiations is important. Potential buyers may have specific questions about the dress's fit, alterations, or condition. Respond promptly and provide accurate information to build trust and confidence. Be open to allowing potential buyers to try the dress at the consignment shop or in a safe and public location. It can help them visualize themselves in the dress and make a more informed decision.
When it comes to negotiations, be open-minded and flexible. Understand that buyers may have budget constraints or specific preferences that affect their willingness to pay the total asking price. Consider whether you are open to accepting offers below your asking price, and be prepared to counteroffer. Remember to stay patient and keep the lines of communication open. Negotiations can take time, but you can reach a mutually beneficial agreement with the right approach.
The final sale and saying goodbye to your wedding dress
---
When the day finally comes, and your wedding dress is sold, it is nice to take a moment to say goodbye and reflect on the journey. Acknowledge the emotions that may arise as you let go of your wedding dress and the memories it holds. Appreciate the joy your dress will bring to its new owner and the new chapter it will be a part of. Celebrate that your dress will continue to create beautiful moments and memories, even if they are no longer yours.
Think of doing something meaningful with the proceeds from the sale of your dress. Whether it is treating yourself to an exceptional experience or donating to a charity that holds personal significance, use the funds in a way that honours the love and happiness that your dress symbolizes. And remember, the memories of your wedding day are not tied to the physical garment. They live on in your heart and in the love you share with your partner.
Reflecting on the emotional journey of wedding dress consignment
Selling your wedding dress on consignment is not just a practical solution. It's an emotional journey. It is a process of letting go and passing the torch from bride to bride. While it can be challenging to say goodbye to a dress with so many cherished memories, consigning your bridal gown allows you to create new memories for yourself and someone else. The financial benefits, sustainability factor, and joy of making another bride's dream come true to make consigning your wedding dress worthwhile. So, as you embark on this beautiful journey, remember that your wedding dress is more than just fabric and lace—it is a symbol of love, happiness, and the beginning of a beautiful story.