What can I expect during my

wedding dress alteration

process?
Many of our brides have asked us this question lately. Undoubtedly, the alteration process is one of the most important steps in wedding planning. Ensuring a bridal gown fits just right is critical to how a bride-to-be looks and feels on their big day.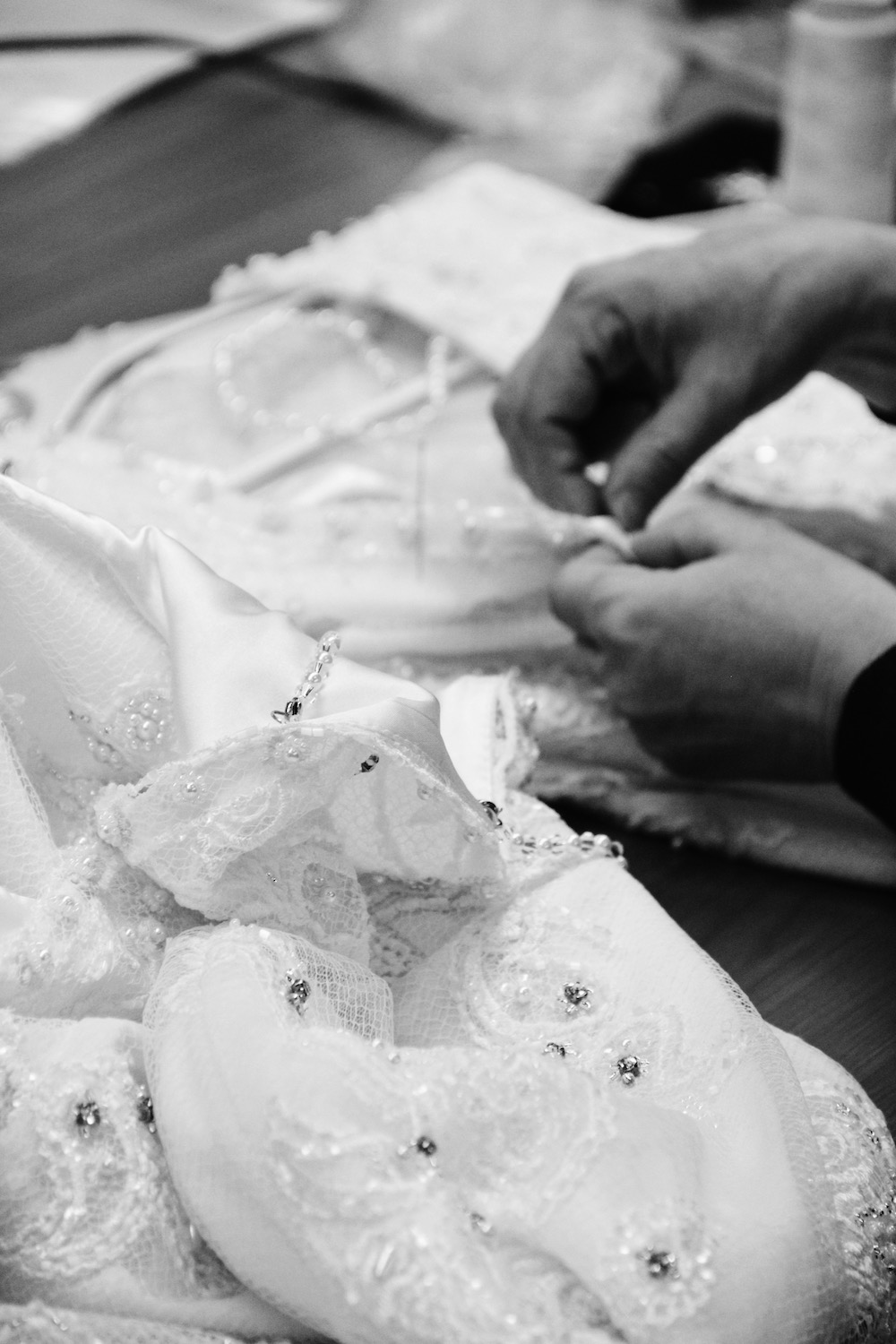 First, it is essential to understand that your wedding dress alterations will be unlike any other alterations you have done in the past. Most wedding dresses have a lot of structure, like a corset, cups, crinolines, etc. Unlike casual clothing, bridal gowns also have multiple layers of fabric, intricate embroideries, and handmade decor. That's why wedding dress alterations are not something every tailor can do. Altering a wedding dress will require a trained professional with enough experience in special occasion wear. Only people with specific education and background can ensure the best fit, considering your bridal gown's unique silhouette, design elements, body type, and accessories.
Wedding dress alteration is a genuinely meticulous process.
At Papilio, we recommend booking the first fitting appointment at least eight weeks before your wedding date to ensure there is enough time to achieve a perfect fit while upholding the aesthetic and design of your wedding gown. Remember, when you ordered your dress, your size was determined by the measurements of your bust, waist and hips, considering the most dominant measurement. Our main goal is to order the best size that permits proper wedding dress alterations and achieve the best possible fit without any restrictions. As our bridal tailors always say: "It is easier to take in than to let it out." For example, if your hips are measuring a size up, you should order a size up and alter your wedding dress. This way, you will allow our professional tailor to ensure an impeccable fit. 
We often hear: "

Why are wedding dress alterations so expensive?

"
While planning your wedding, it is crucial to budget for wedding dress alterations. While doing your wedding dress research, do not forget to ask about the average price of alterations. On average, in Toronto, bridal alterations start at $500-600 and go up to $1500, depending on the work required to achieve a perfect bridal fit and look. Some bridal stores offer a flat rate of $800-1200. Remember, the price can double if you are doing rush wedding dress alterations. If you hear numbers below $500, be careful – you get what you pay for. If a bridal store offers free alterations, RUN! The last thing you want is someone to ruin your wedding dress weeks before your big day.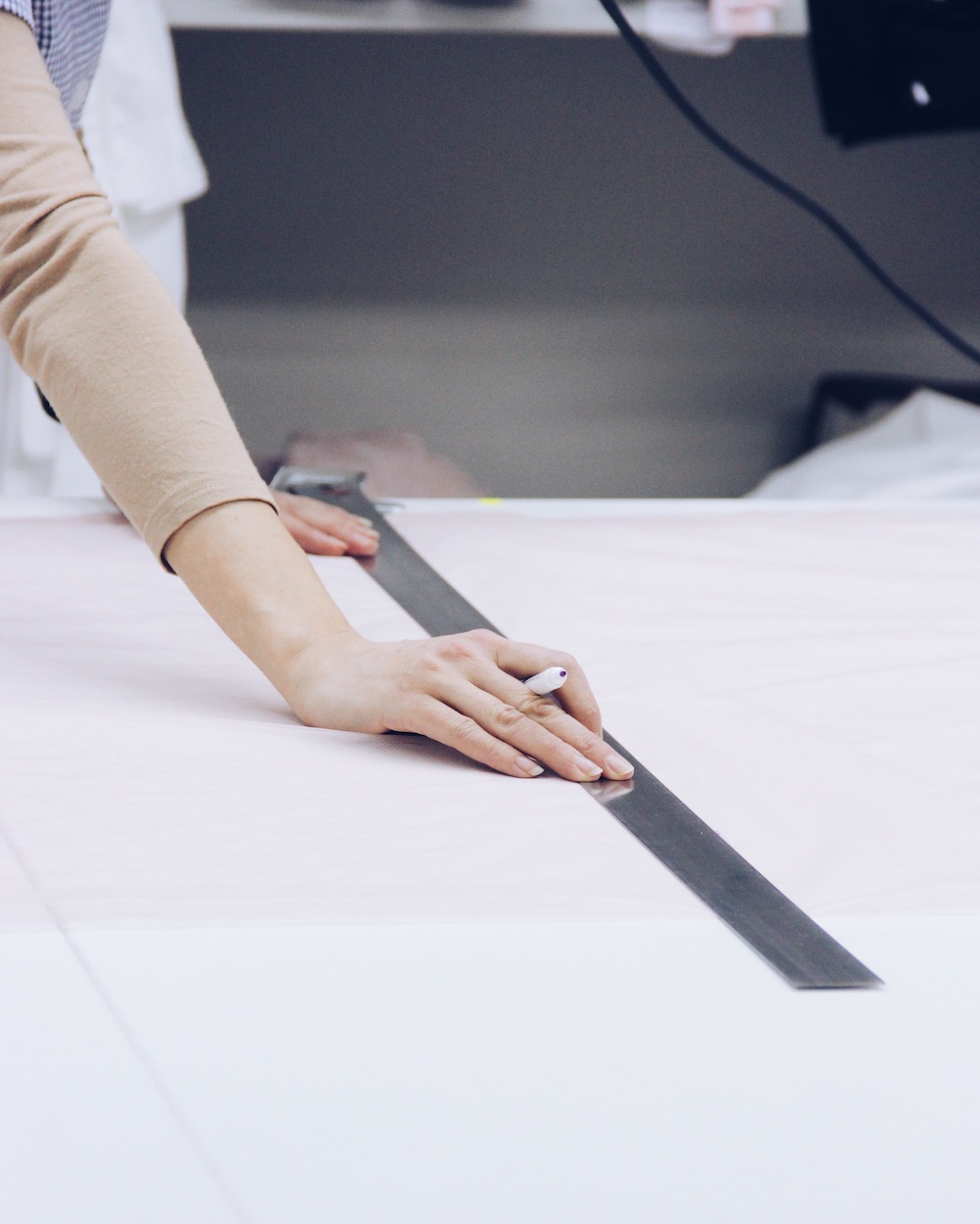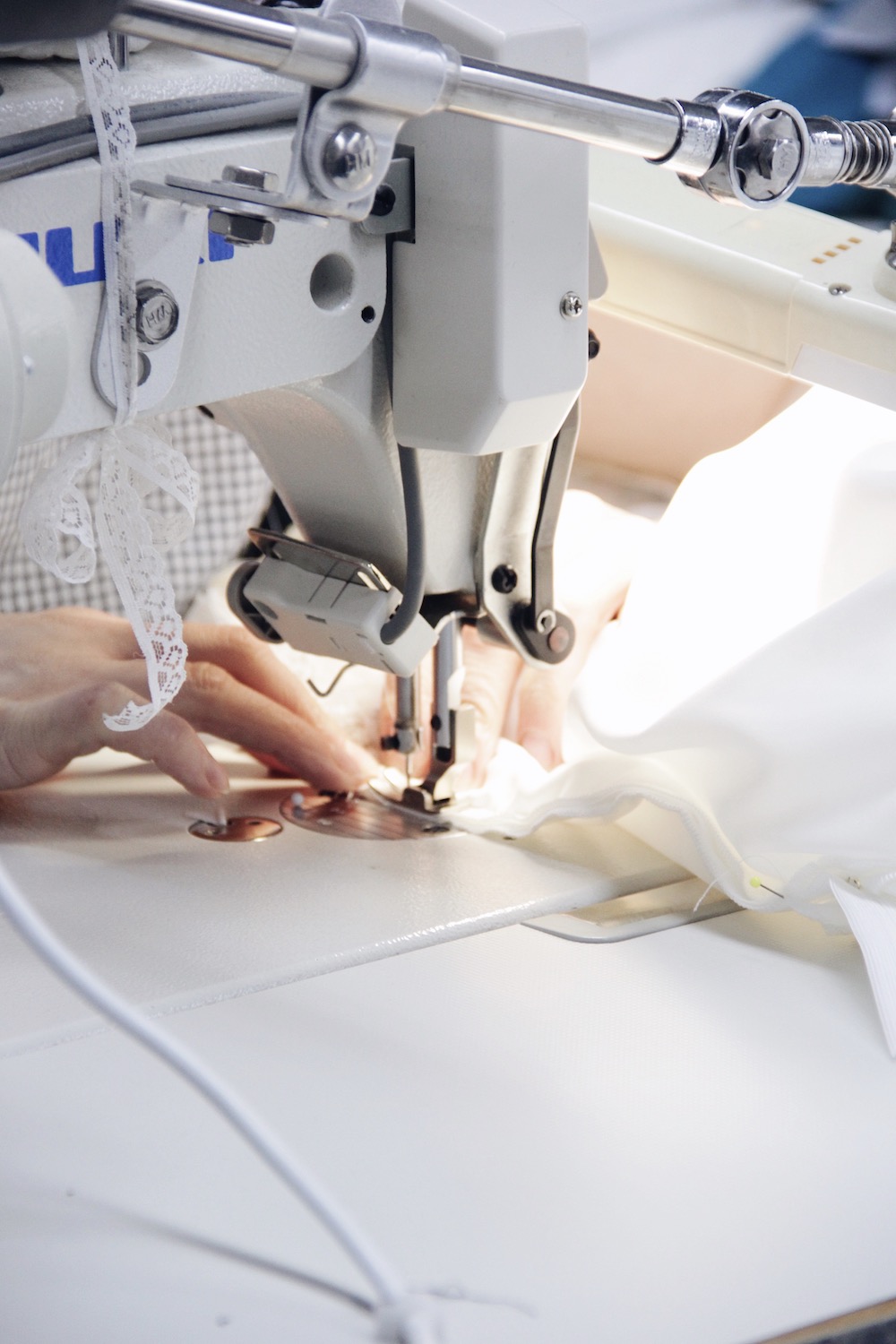 At Papilio Boutique, we quote only for work that needs to be done. When you meet a tailor, you can expect, at minimum, the following alterations: taking in/out, hemming, cups, adjusting straps, and a bustle. Without these alterations, your wedding dress will not be what it should be on your wedding day, and you will not feel confident and beautiful. Without any questions, your bridal gown will be the most expensive alteration you have ever done. If you have questions about wedding dress alterations, please email us at info@papilioboutique.ca. We promise to run this process as smoothly as possible for you.