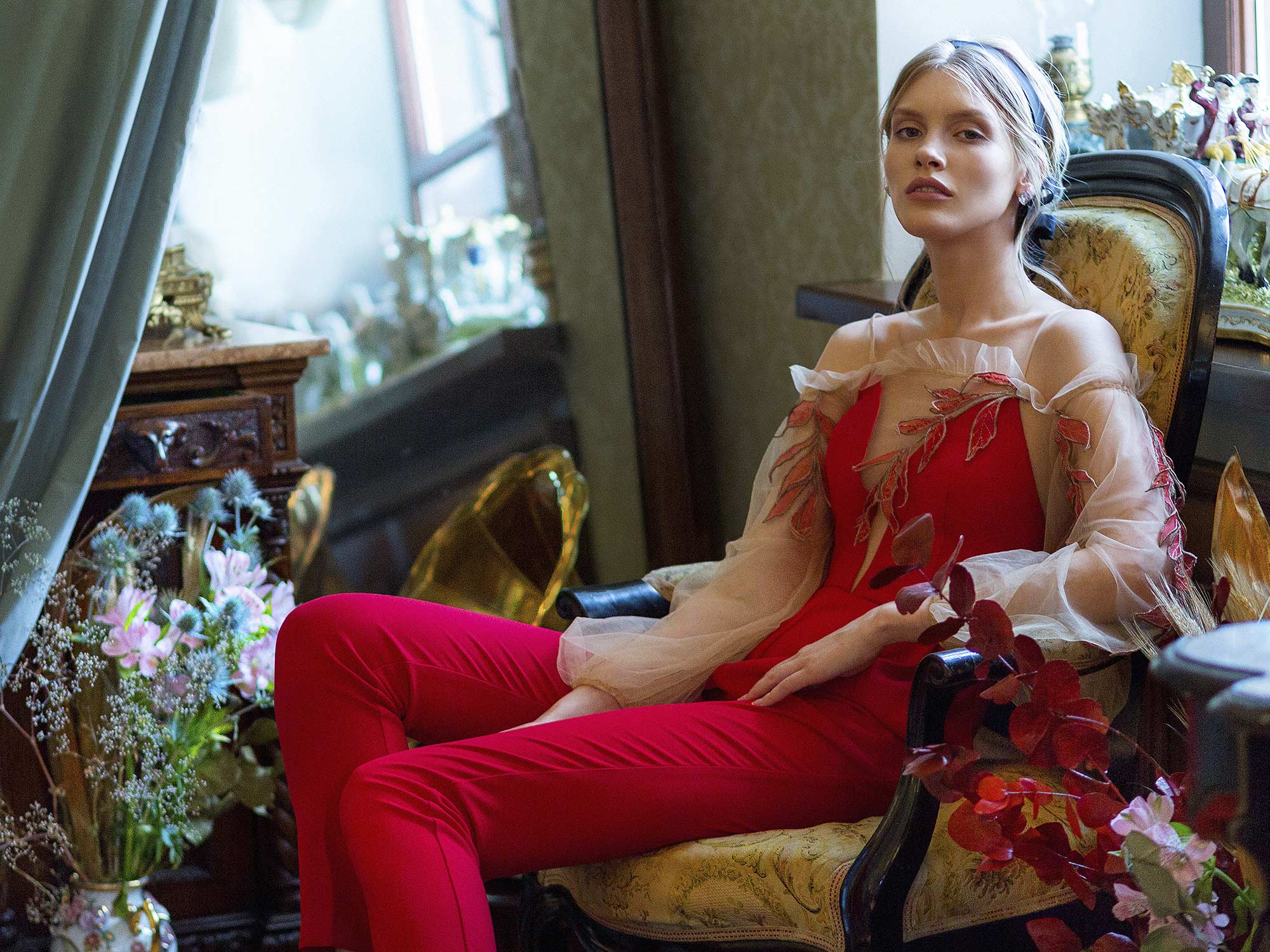 Have you started looking at ideas for valentines dresses? It's the perfect time to get ready for the biggest celebration of love. Remember that February 14th is the most popular day to get engaged. That's why it should not be your average date night outfit. You should aim for something gorgeous that will slay your Valentine's day, and leave memories forever.
Here are some ideas of sexy valentines dresses from a brand new collection by Papilio – Colourful Dreams:
Style #481:  It seems that red is a traditional choice for this celebration. That's why this bright red dress is a good start to our selection of valentines dresses. The dress combines a flowy romantic skirt with provocative bustier giving it an alluring vibe.
Style #467:  What about classic black and low neckline? It can be one of the requirements for a stunning V-day look. Not to mention, feathers make this dress extravagant and unforgettable.
Style #451:  This stunning dress with cute cutouts will bring your Valentine's date to the next level. The open back will add an element of sophistication to your look.
Style #471:  Are you planning a fancy Valentine's dinner? Below-the-knee or full-length this evening gown make a tab a little more formal. We are 100% sure that your Valentine will not stop smiling after seeing you in this stunner!
Style #463:  This mini dress made of lace is simple yet sophisticated. Its puffy, adorable sleeves add an intrigue to its classic design. Look flirty and feminine on this special day!
Style #449:  Opting for something sophisticated and elegant? Check out this beautiful style. The structured dress will show off your beautiful figure and highlight your legs. Besides, pastel has been the hottest color for the last couple of seasons. 
Style #460: If you are thinking about something casual with a fashion twist, choose a gorgeous jumpsuit. Paired with heels and sparkling jewelry you will draw attention to your sexy figure all night long.
Style #466: Last, but not least, here is one of our favorites. It will make your heart flutter. Its lingerie style corset makes this already sultry design even hotter. Together with fun and playful skirt, it creates a memorable look
These hot valentine's day dresses will make you look fashionable, impress your date, and will never go out of style. For more ideas of V-day dresses, browse our collections of evening gowns and cocktail dresses here. We feature the hottest, cutest designs, reds, pinks, pastels and one of a kind prints. At the store in Toronto, you will find a good selection of frocks from different collections in stunning shades and a variety of silhouettes and sizes. If we do not have a style you love, you can always order it in-store or online. Hurry up, orders can take up to 4 months because our dresses are handmade to order in Europe.
Send cupid's arrow in style!
Papilio Team