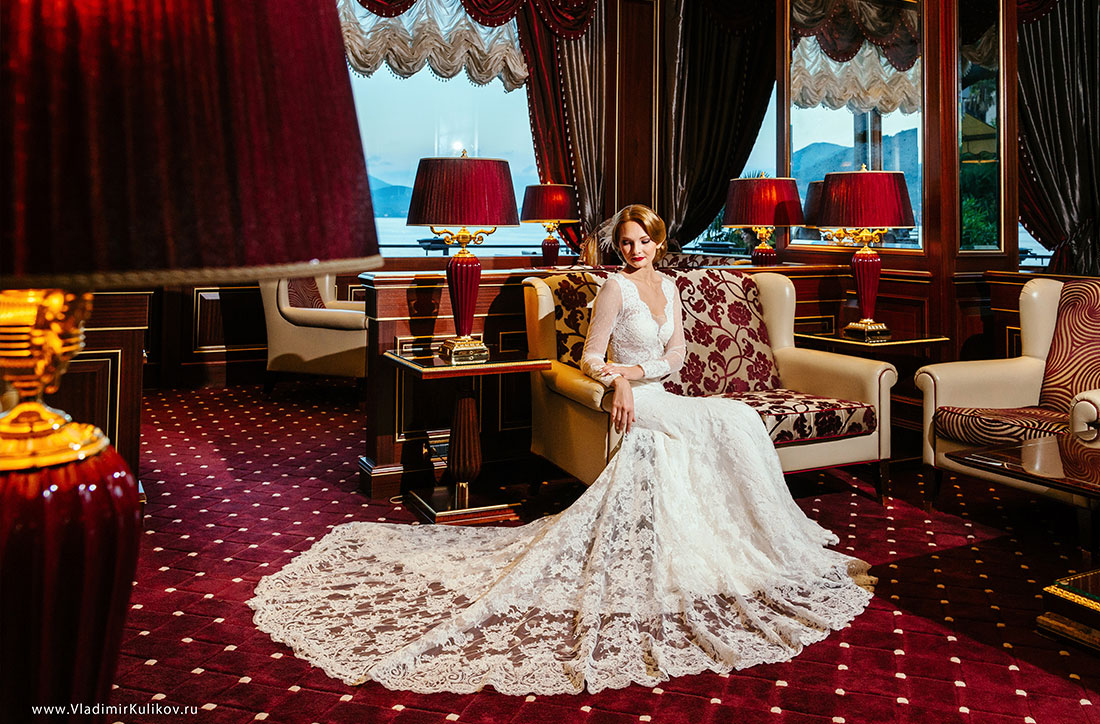 The decadent and breathtaking beauty of Italy… What could serve as a better setting for a photo showcase highlighting Papilio gorgeous and unique wedding dresses? In cooperation with the 2015 Bride of the Year Competition in Russia, this beautiful backdrop was the perfect setting to introduce Papilio 2016 bridal collection.
Papilio's exclusive style was the star of the show. Inspired by a chic wedding in Italy, luxurious villas, beautiful gardens and promenades, the aim was to showcase new bridal trends within classy and elegant settings. These unique wedding dresses were stunning, the setting was second to none, and the model was exquisite. The photo shoot was a photographer's dream!
For brides to be searching for the newest trends in bridal wear, this shoot is filled with inspiration! You may find yourself planning to jet off to Italy to say your I dos!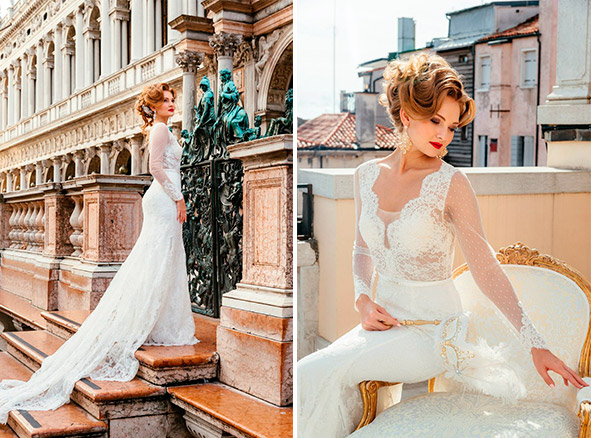 Femininity is a recurring theme and elegant wedding dresses are all the rage for brides in the upcoming year. Beautiful flowing trains trail down ivy walled staircases. Dramatic plunging necklines accentuate a striking figure. With a landscape of ocean and mountains as a backdrop, our gorgeous model was the picture of sophistication and charm.
In addition to the flowing trains and deep necklines, several other trends are dotting the 2016 bridal landscape. Papilio unique wedding dresses are always made of the finest quality, and these latest details are sure to please the bride looking for the perfect dress for her elegant wedding.
A new trend for 2016 is the addition of 3D appliques. Floral details will make your wedding dress stand out from all the rest with this rich but light texture. Romantic and sweet are two words to describe these lovely frocks. The illusion bodice is another trend that got fulfilled in the new collection of truly unique wedding dresses. Papilio is on the cutting edge of this movement. Our gorgeous illusion bodies are elegant, yet sexy. For the confident bride who wants to emphasize her curves, these wedding gowns are a big hit among the celebrity crowd. On the opposite end of the illusion bodice, is the sheer skirt. A lovely satin dress with a sheer skirt is simply gorgeous, and a newer look in the bridal book.
Last but not least! Gorgeous lace overlays are a surefire way to make sure that your wedding dress is one that your guests remember. A simple cut, with a lace overlay is a beautiful new trend that many brides are leaning toward. The light and airy look is one of the most popular.
If you are looking for a unique wedding dress, Papilio has created its latest collection with you in mind. "Swan Princess" bridal collection will speak to the bride looking for something exceptional.
---
Photographer: Vladimir Kulikov
Creative Direction & Styling: Olga Marenko
Makeup & Hair: Elena Denisova
Gown: Papilio "Swan Princess" Collection