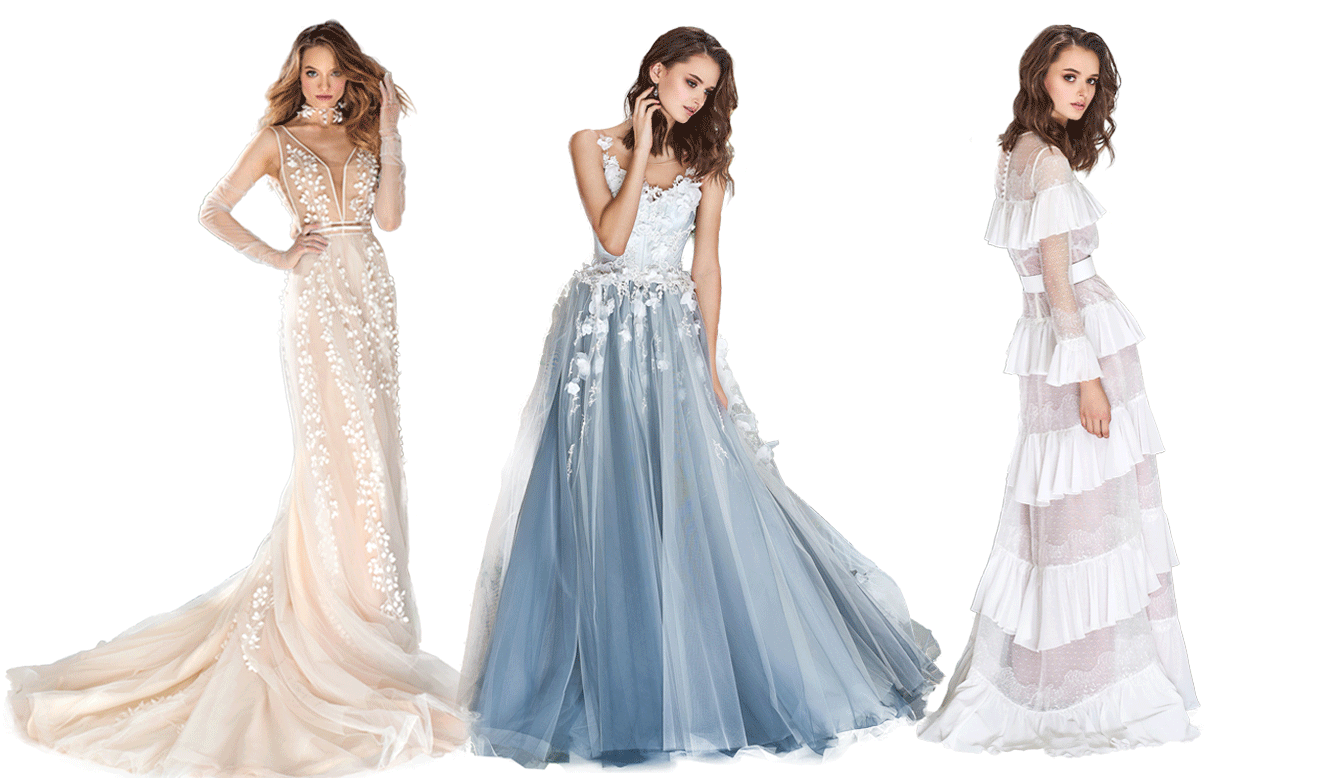 5+ Things You Should Know About Unique Wedding Dress
Every bride dreams about a unique wedding dress. All girls want to look special on their wedding day. If you are the bride who is searching for a 'one and only' wedding dress, maybe you should know the latest trends, research celebrities' styles and most importantly make sure you love your dress. The dress that is right for you will make you look truly unique! Continue reading to find out more about unique wedding dresses.
What makes a unique wedding dress?
The first thing that comes to mind thinking of unique wedding dresses is something non-traditional. For example, it can be colored wedding dresses with modern design and exclusive embellishment like style #1828L from Wonderland Collection. The dress features white 3D floral applique and embroidery on top of a blue-gray gradient. These little touches add personality and make this wedding dress extraordinary.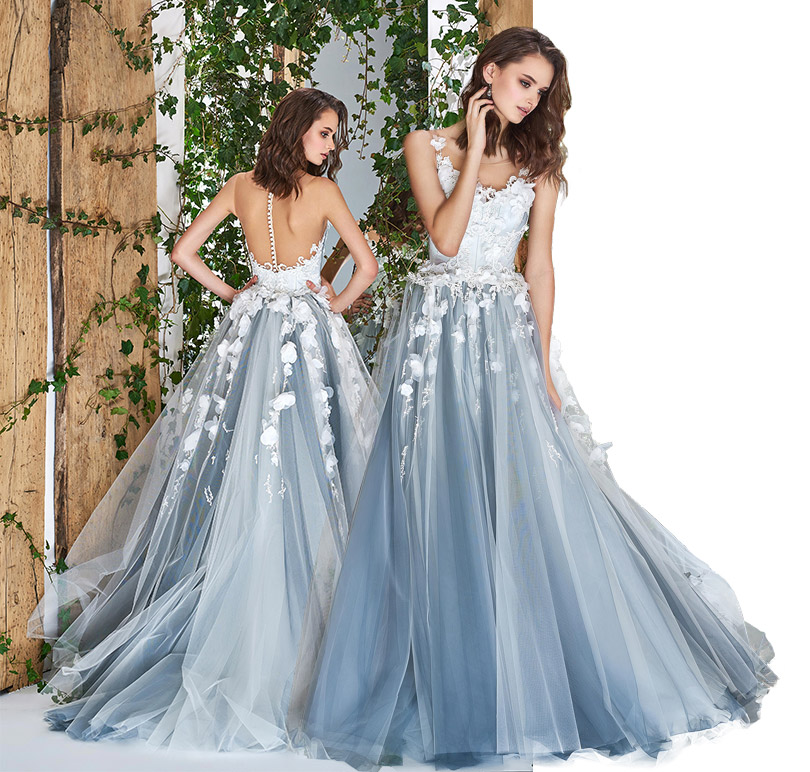 An exclusive wedding dress can have special touches in combination with a romantic look. Bridal designers love to keep that romantic image of a bride but offer more fashion-forwarded styles. Today they have to experiment and introduce new designs continuously to satisfy the modern bride. For example, the contemporary style of a wedding dress offers the range of unique designs from mini jumpsuits to lavishing ball gowns. Since millennial brides are always asking for something, no one has seen before.
The Millennial Bride
Millennial brides are always online getting inspired on what they love and want. These girls want to find a rare wedding dress browsing on Instagram or Pinterest. They crave for a remarkably unique wedding dress or outfit. It has to be stylish, one of a kind, yet affordable. All millennial brides get inspired by the unconventional trends, celebrities, royal brides and new wedding themes. For example, one of the most exclusive 2017 wedding motifs is bohemian chic. A boho style wedding dress usually features an exquisite design and decor. A good example of this style is Papilio Wing of Love Collection that has a beautiful selection of boho-style wedding dresses for every bride who wants forever to be different!
Unconventional trends
Unique wedding dresses usually showcase every year's hottest trends. Bridal trends vary by themes, generations, styles, looks, and aesthetics of a dress. As discussed, while keeping the romantic feel, many brides like to add personality to their wedding dresses by showcasing the upbeat bridal trends that appeal to them.
Here are some current unconventional wedding trends to consider:
Go bold with colors:
Colour dresses are making a comeback! Examples of colors can be matching with the seasonal theme. For example, blue is for winter, or maroon is for autumn. However, many brides choose to wear a colored wedding dress to complement their look. If you have red hair, an emerald dress will look fabulous and bring out your natural beauty. For instance, style #1829 comes in white or ivory colors with a light green tulle overlay for a one of a kind look.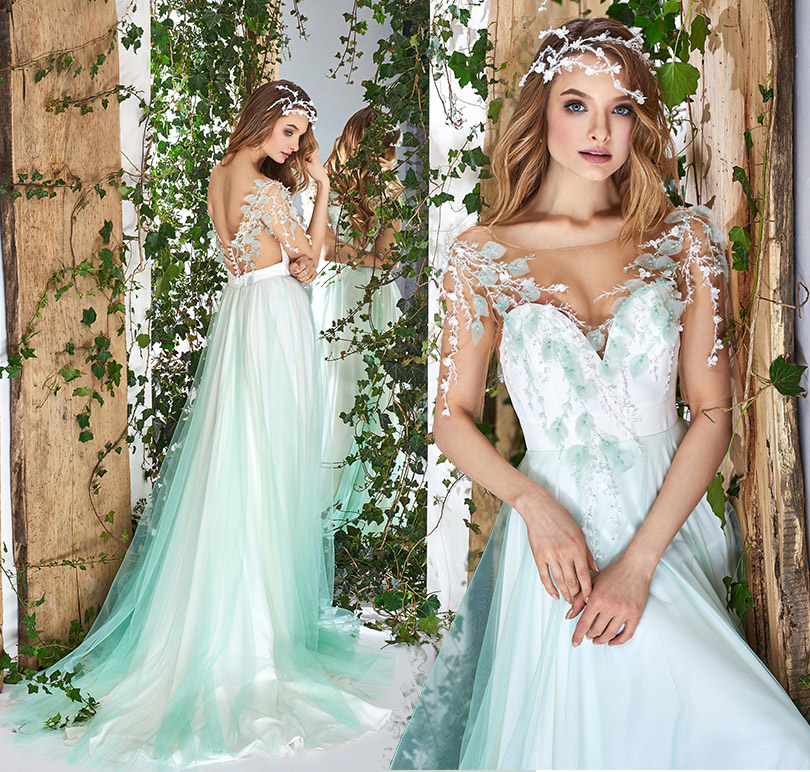 Glitz and Glam:
Sequins, beading, nude lining or even gold fabric can make a wedding dress over the top. Bridal designers overload a wedding dress with lots of embellishments from head to toes for a glamorous look like style #1633L from Swan Princess Collection. This dress has a gorgeous design made of gold jacquard and tulle. It will surely make a huge statement!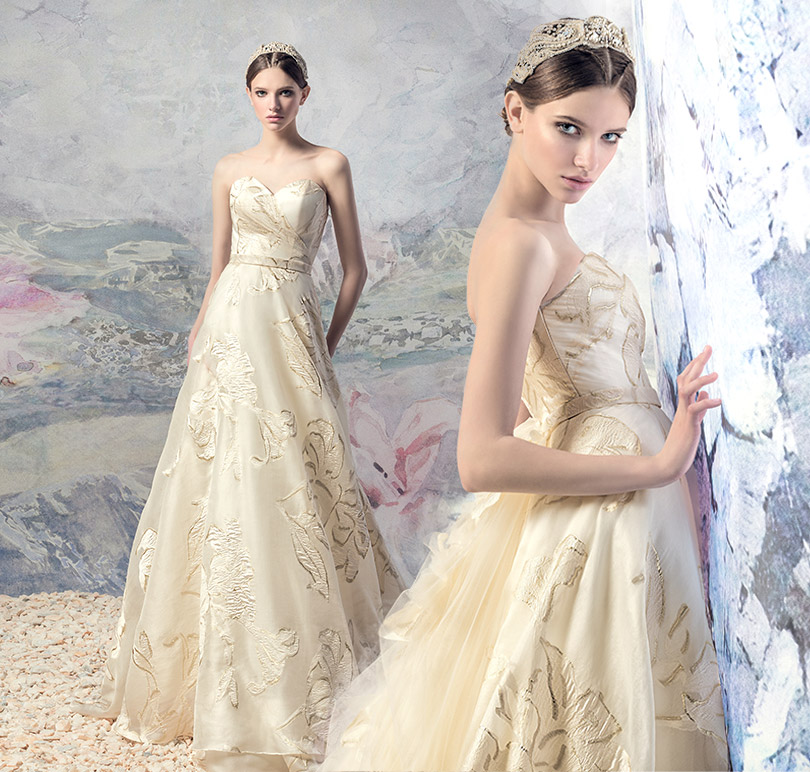 The Millennial Trend:
Millennial brides dictate that wedding dresses must be exclusive, comfortable to wear, and affordable. They spend hours online researching new trends and hunting for the dress that is equally 'out of ordinary' and budget-friendly. Some of the millennial trends are rose gold, capes, and two-piece wedding outfits like a crop top and skirt or a blouse and pants. For instance, style #1725 from Wings of Love Collection is an ensemble that can be a different approach to traditional bridal wear.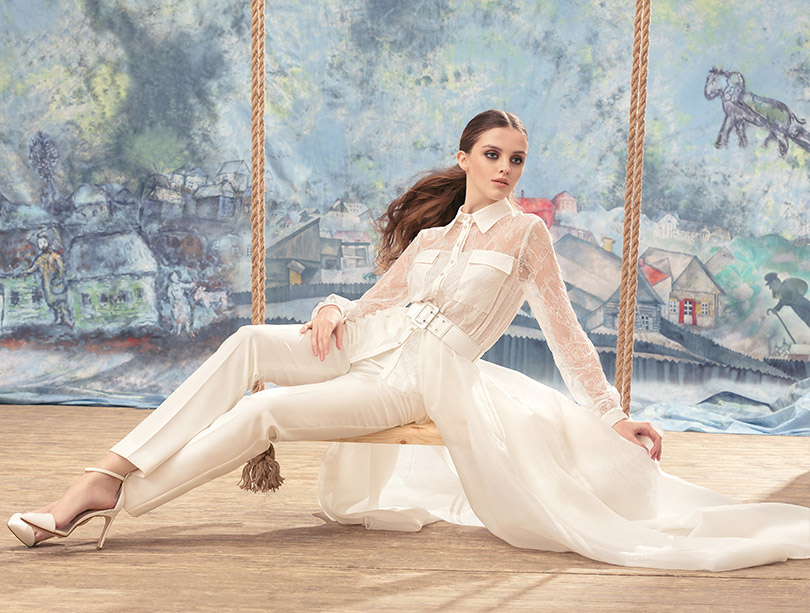 Laidback boho-chic:
In continuation of the millennial trend, boho-chic style wedding dresses have been the most popular styles in this generation. These wedding dresses come with or without longs sleeves and usually have a sheath silhouette. They often ornate with 3D flowers or floral embroideries to blend with nature. Papilio Wings of Love Collection have some spectacular examples of bohemian wedding gowns, especially style #1749L, which is a flowy lace dress with off-the-shoulder neckline and long sleeves.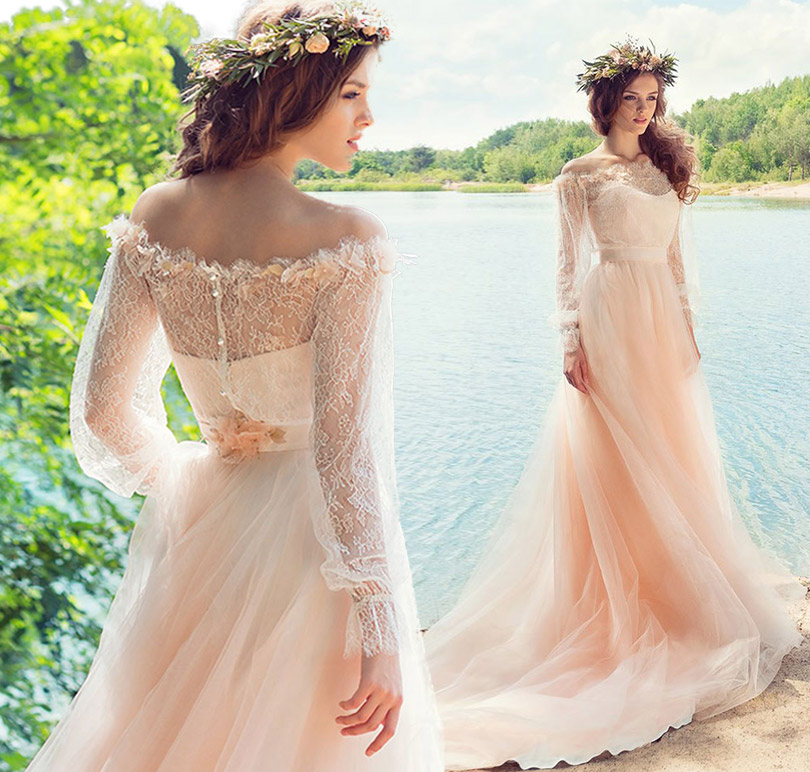 The Sensual Chic:
If the boho style presents down-to-earth and comfortable wedding dresses, this style is about fitted designs. Chic wedding dresses aim to show off a bride's figure. It can be a gorgeous mermaid dress or a dress with leg slit. One of the latest trends is a wedding dress with lingerie-inspired bodice for a sensual feel. To illustrate this trend, check style #1735La from Wings of Love Collection. It has a sheer lace underlining that adds spice to this dress.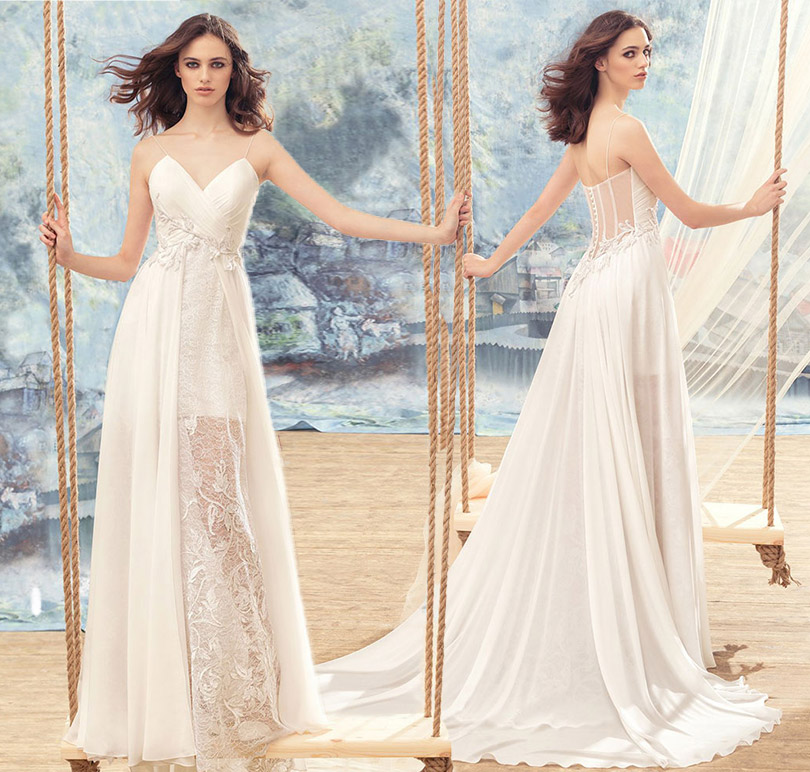 Keep calm and continue reading Unique Wedding Dresses Part II to find more about celebrities' wedding dresses and how they influence bridal fashion.