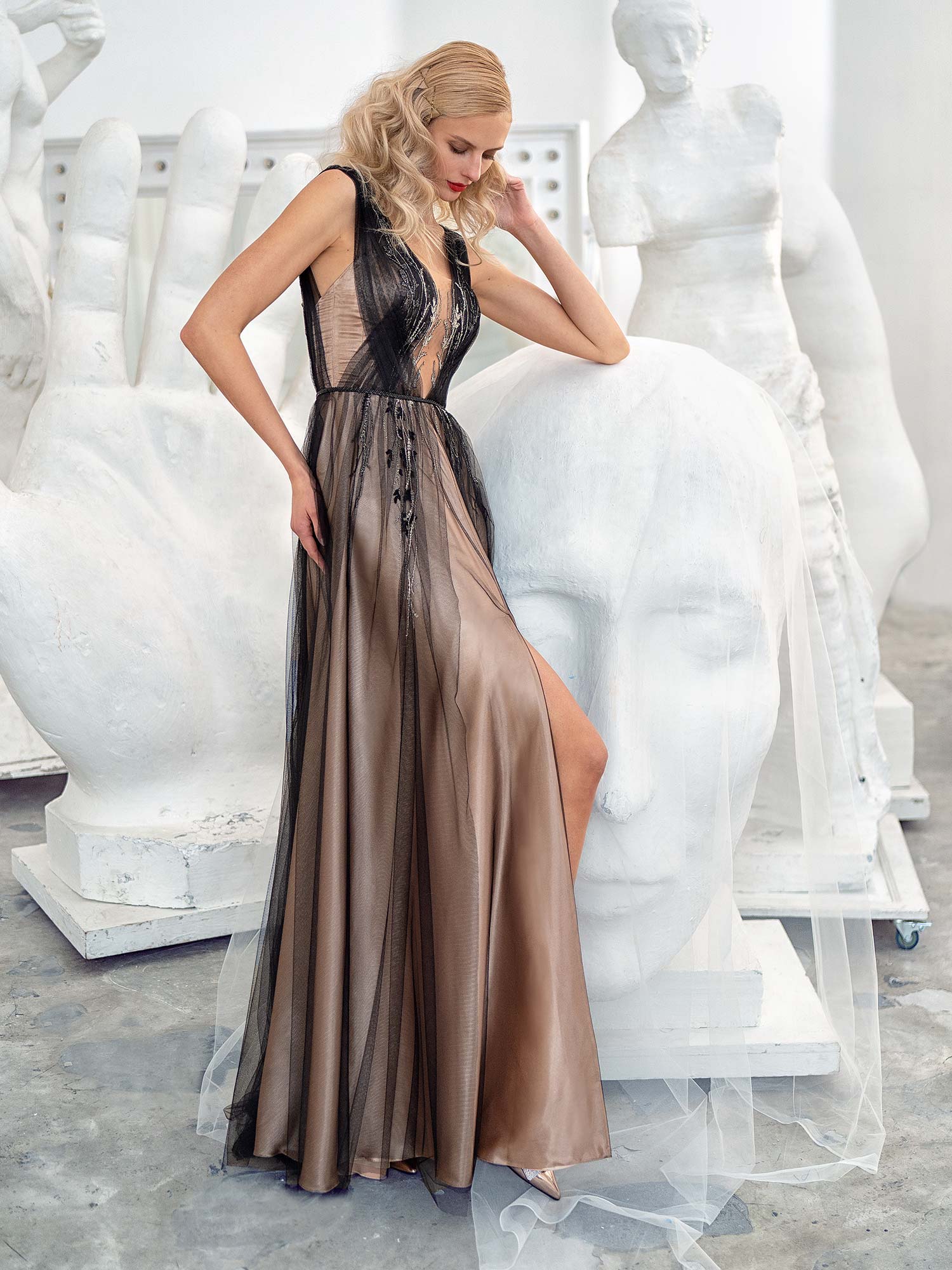 Evening gowns from Papilio's fashion collection –

Galatea

.
When it comes to finding fabulous wedding guest dresses in Toronto, there is only one place – Papilio Boutique. We offer one-of-a-kind couture evening gowns suitable for various occasions, from black-tie events to backyard weddings. Our wedding guest dress collections fit every dress code and destination. The top picks below from our Galatea dress collection will forever make you adore our designs.
Black Tie Special Occasion Dresses
Does your wedding invite says 'Black Tie'? It means you will be celebrating in a very formal fashion. It is a perfect opportunity to glitz and glam. At Papilio, we offer a fine selection of wedding guest dresses that are equally elegant, glamorous, red-carpet ready, and, of course, fit any black-tie affair. Check out these statement gowns.
Cocktail Wedding Guest Dresses 
Are you attending a semi-format or more casual wedding? You can choose one of these fabulous cocktail wedding guest outfits: a satin midi dress, floral print cocktail dress, fun jumpsuit or even an elegant 3-piece suite. Please note that all of them come in many trendy shades. While choosing a wedding guest dress, just remember to find the right balance between standing out and not upstaging the bride.
More Casual Evening Gowns for Wedding 
You just got invited to a backyard or city hall wedding –  Do not overthink what to wear! For simple, intimate affairs, we offer a lot of versatile wedding guest dresses that you can wear again and again. Long or short – you decide! Besides, your closet has been desperately asking for a new dress. Once you find more casual dresses for wedding guests you like, note that you can always dress them up and down with accessories to fit any occasion in your calendar. 
For more inspiration on wedding guest dresses, please browse our fashion collections. If you are ready to book a private consultation with a stylist, do it NOW. We cannot wait to show you our stunning collection of wedding guest dresses.