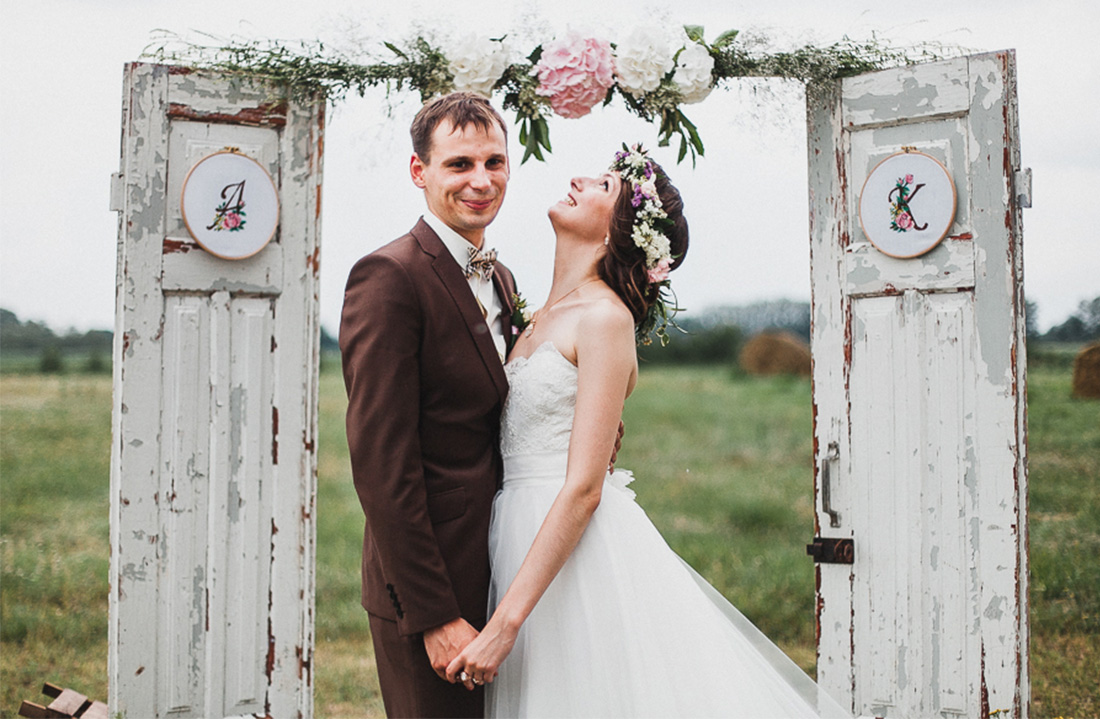 Get inspired by this beautiful rustic country wedding
Thinking of a rustic country wedding?
There is a new wedding trend in town, and it is something you may wish to consider if you are a bride planning her wedding. Beautiful rustic country weddings are currently all the rage and provide couples with a lovely alternative to traditional wedding venues. Rustic wedding ideas can easily be found on dozens of websites devoted to the topic, and can help to supply inspiration for every aspect of your country wedding.
There are many different flavors that rustic weddings can take. Some brides choose a barn wedding oozing with a pastoral charm. Unpretentious sophistication is often the theme when bridesmaids carry bouquets of wildflowers to meet a bride bedecked in a simple yet elegant wedding gown.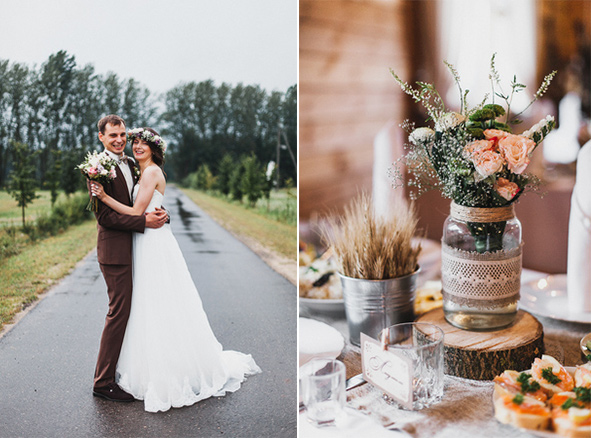 Other brides take advantage of their setting by exploring country wedding ideas that veer more toward western styles. For example, cowboy boots can be the cool touch for your short wedding dress, and also provide your bridesmaids with a unique look not soon to be forgotten.
Are you more of a southern belle? In that case, your rustic wedding may reflect a bit more of the lush greenery that is the hallmark of the south. A slightly more formal affair, with a welcoming feel may be the flavor of your big day.
How about a vintage wedding? When you search for rustic wedding ideas, you are certain to find tips on planning a wedding that takes guests back to the days of yore. Are you fond of the Victorian era allure or perhaps the roaring 20's speaks to you? How about the gothic Civil-War era affair? Almost any era can be replicated in a rustic setting.
After you settle on a theme, you can begin to decide on the venue. You may choose to hold your wedding in a barn (a current favorite trend), a lovely vineyard, or perhaps in a meadow. You may choose a forest or a plantation to say your "I do's".
Selecting your perfect dress and planning your rustic wedding décor will fall right into place once you can begin to visualize your nuptials. A dress selection runs the gamut for brides planning rustic weddings. Some prefer to keep that part of the ceremony formal and choose a traditional wedding gown. Others keep their wedding dress choice in line with the flavor of the day and prefer something simple, or less traditional, like a short wedding dress. Regardless of the dress, do not forget that you do not want to ruin a great pair of stilettos by walking through mud, rocks, or tree roots!
There is a good reason that rustic weddings have been so suddenly in vogue: they are lovely and speak of the simplicity and innocence of true love! Get inspired by this beautiful rustic country wedding, full of joy and love. The bride is wearing wedding dress from Papilio "Sole Mio" bridal collection.
---
Photographer: Alena Rusakevich
Gown: Papilio "Sole Mio" Collection