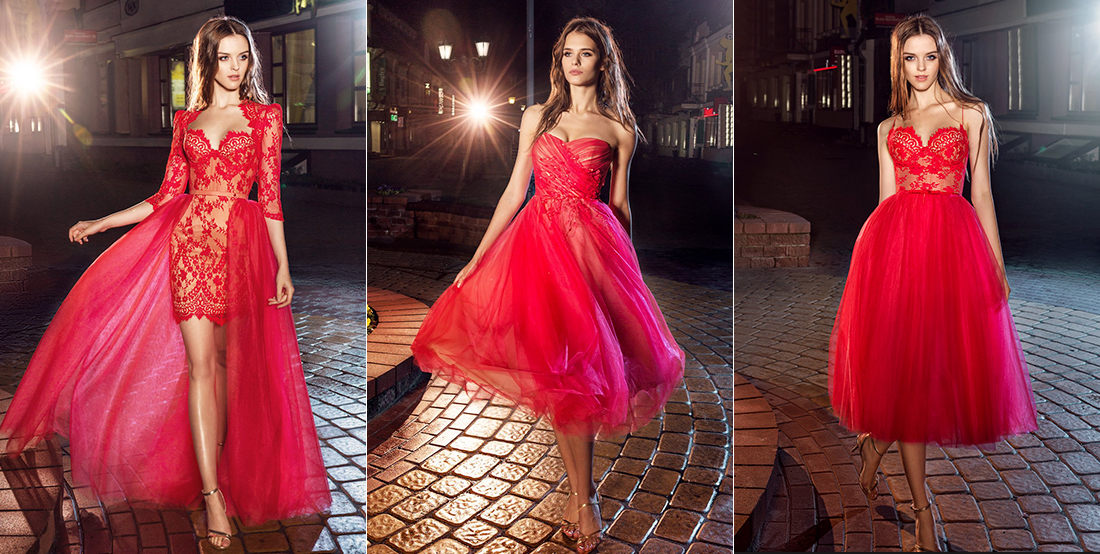 Every colour has its own unique meaning and the colours you choose to wear can say a lot about your personality. One of the most striking colours to wear is red. This colour creates a stand-out look at weddings, galas, proms, birthdays and other events. This colour is also one of the most popular choices that beauty pageant contestants pick for their evening gowns. What makes this colour such a popular choice?

Red is a very strong color. It is one of the few colours with such a large variety of different meanings. Red can stand for courage, power, energy, love, passion, anger, happiness, and seduction, as well as many other things. Different cultures give it different meanings and use it for special events in their lives. In many countries red represents beauty, happiness and love. For example, in many Asian cultures, brides wear red wedding gowns on their wedding day to symbolize joy, fertility, and good fortune.
Red gives a feminine vibe. Scientists have found that women dressed in red are more sexually attacked to men. Ladies in red call for powerful emotion and strong romantic feeling. On top of that men believe that they are less likely to be rejected approaching girls wearing red.
When choosing a red evening gown for your special event, first consider the statement you would like to make. Red is an eye catching colour, it draws attention and any red evening dress would stand out from traditional black dresses. If you are comfortable and confident with being the centre of attention, red is definitely your colour!
There are many ways to wear red and different shades that suit everyone. Bright, orange-reds suit those with darker skin tones, while ruby and darker reds suit fairer skin tones. However, depending on the undertones of your complexion, any shade may suit you. It is important that you try on multiple tones to find your best match.
One of the best places to rock a red dress is at prom. When choosing a red prom dress, remember to consider the location and prom theme. Certain locations and themes suit a red cocktail dress more than a formal evening gown. For example, if you are attending a formal event at a banquet hall consider a floor length red dress. If the prom is to take place at school, a red cocktail dress is more appropriate. Next, decide what you want your dress to say about you. For example, a fitted floor length evening gown says seduction, while a flowy lace cocktail dress says love.
Red is one of those colours that stands out from the crowd and has a tone that would look great on everyone. So no matter what event you are attending, consider making a statement by wearing a red evening gown.
Papilio Boutique offers a beautiful selection of red evening gowns in Toronto. To book your private appointment, click here or email us at info@papilioboutique.ca