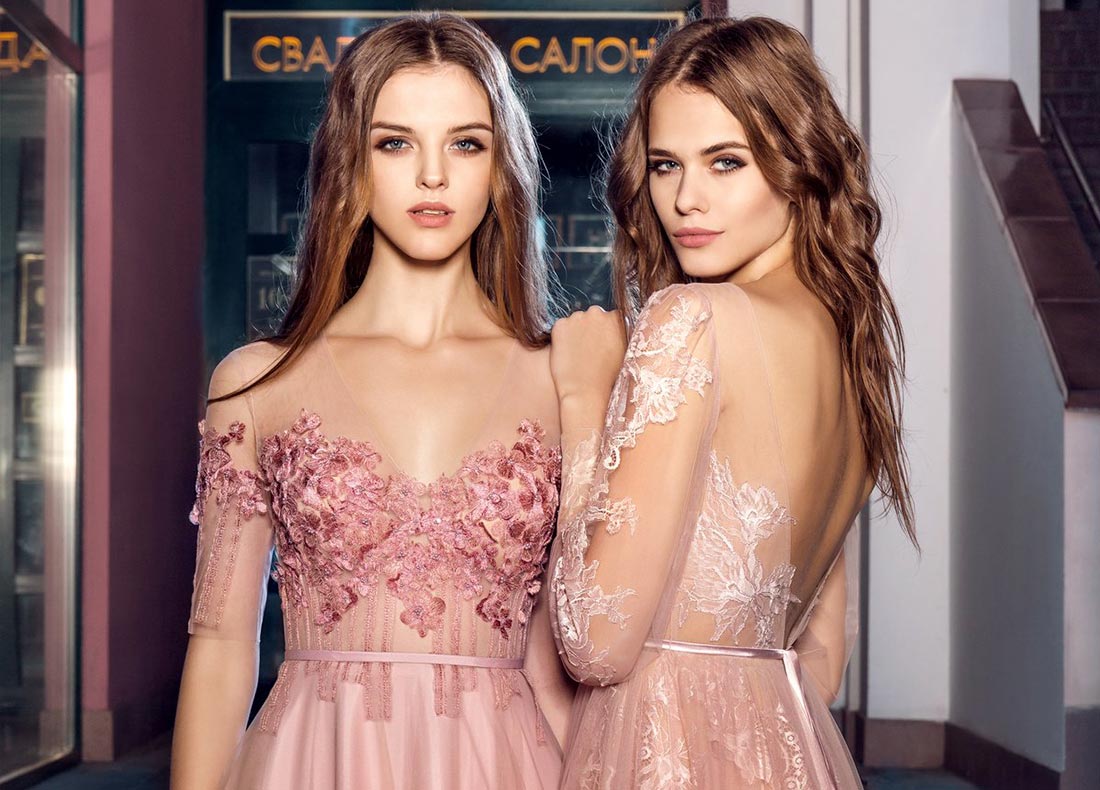 There are very few occasions during your life when you get to wear a truly special dress. One of those times will be your prom. All girls dream of their graduation night as a beautiful, glamorous, and sensational affair. However, shopping for prom dresses or graduation dresses can get frustrating if you do not know what you want. Maybe you are not a fan of maxi dresses, or maybe your only favorite colors are purple and burgundy. Here is a Papilio guide on how to choose the perfect prom dress that will ease your shopping stress and make this special occasion extraordinary.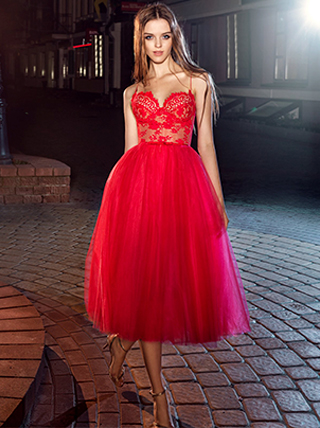 First of all, start looking for a dress 4-6 months before your prom. Most of the time prom dresses will require alterations for a perfect fit. On average alterations will take from 2 to 4 weeks depending on the dress style, fabrics, and complexity of adjustments.  That's why it is better to start choosing your prom dress far enough in advance.
Before shopping for your graduation dress, get inspired. You can always check the latest fashion trends for the upcoming season in magazines and online blogs. Celebrities are a good source of fashion inspiration. Do not worry about matching their looks; simply get ideas on styles and colors of maxi dresses from red carpet events. While conducting your research and before visiting local stores, try to make notes and cut out pictures of the looks you love the most. At the end, it will help you decide what style of prom dress you'd like in order to shine on your red carpet.
When shopping for prom dresses with your family and friends, look for fine fabrics such as satin, silk, chiffon, organza, and lace.  Dresses made of these precious fabrics look the most luxurious and, of course, cost more. You need to plan your budget ahead of time and save not only for a deluxe prom dress, but also extra money for accessories, shoes, and hair & make up.
Sometimes choosing a formal dress might get complicated if you do not know what type of dresses in general match your face and body shape. Consider your face shape in order to find the right neckline. For example, if you have a round face, prom dresses with v-necks or empire necklines will visually elongate your face and make it look more oval.  Prom dresses with scoop necks, Sabrina or sweetheart necklines, and cowl necks will work for girls with both square and triangle face types.
To ensure the ideal look and fit you will need to try lots of different silhouettes of prom dresses that match your body shape. To make the job of finding the perfect prom dress easier, think of what features of your figure you want to flatter and accentuate, and if there is anything you'd like to hide.  For example, if you have a pear body shape meaning that you have wider hips, an a-line prom dress with embellished corset and flowy skirt will be ideal. Well-defied waistline and embroidered corset will 100% draw the attention to your upper body. For girls with a straight body shape (i.e. wider shoulders and smaller hips), the best prom dresses would be empire, a-line and other style evening gowns with full skirt, ruffles and layers. An hourglass body shape will require wearing a prom dress that accentuates the waist and maintains a good balance between top and bottom.
To be continued … stay tuned!