Will there be a prom in 2021?
Prom 2021 is not cancelled! Although the pandemic has affected plans for prom celebrations, students and schools in Canada are adapting and finding ways to celebrate this important milestone in graduates' lives. Some students will have a virtual party organized, or possibly a staged photo shoot, and some will end up hosting a small gathering with friends or family members.
Prom 2021 is around the corner. Regardless of how you celebrate prom, you should be able to look your very best and feel proud of your accomplishment. Get ready to dress up for this special day in your life and celebrate in style!
While you are prom shopping, be aware of trends for 2021 prom dresses. Our designers presented the hottest prom trends with their newest fashion collection, 'Cassiopeia'. Browsing this line, you will find stylish evening gowns with high slits, sexy cut-outs and alluring necklines. Cool vintage looks and prom dresses made of glitter fabric are popular choices right now.
Let us update you on prom trends for 2021. We have picked some of the more stylish designs to showcase these trends. Check out the designer prom dresses below and make your high school celebration unforgettable.
Get inspired by our versatile collection of 2021 prom dresses – 'Cassiopeia.'
Style #603:
This black prom dress is a classy-vintage dress that has an Old Hollywood feel. The top has a low back and is accented with charming applique and intricate embroidery. The look is captivating and sophisticated.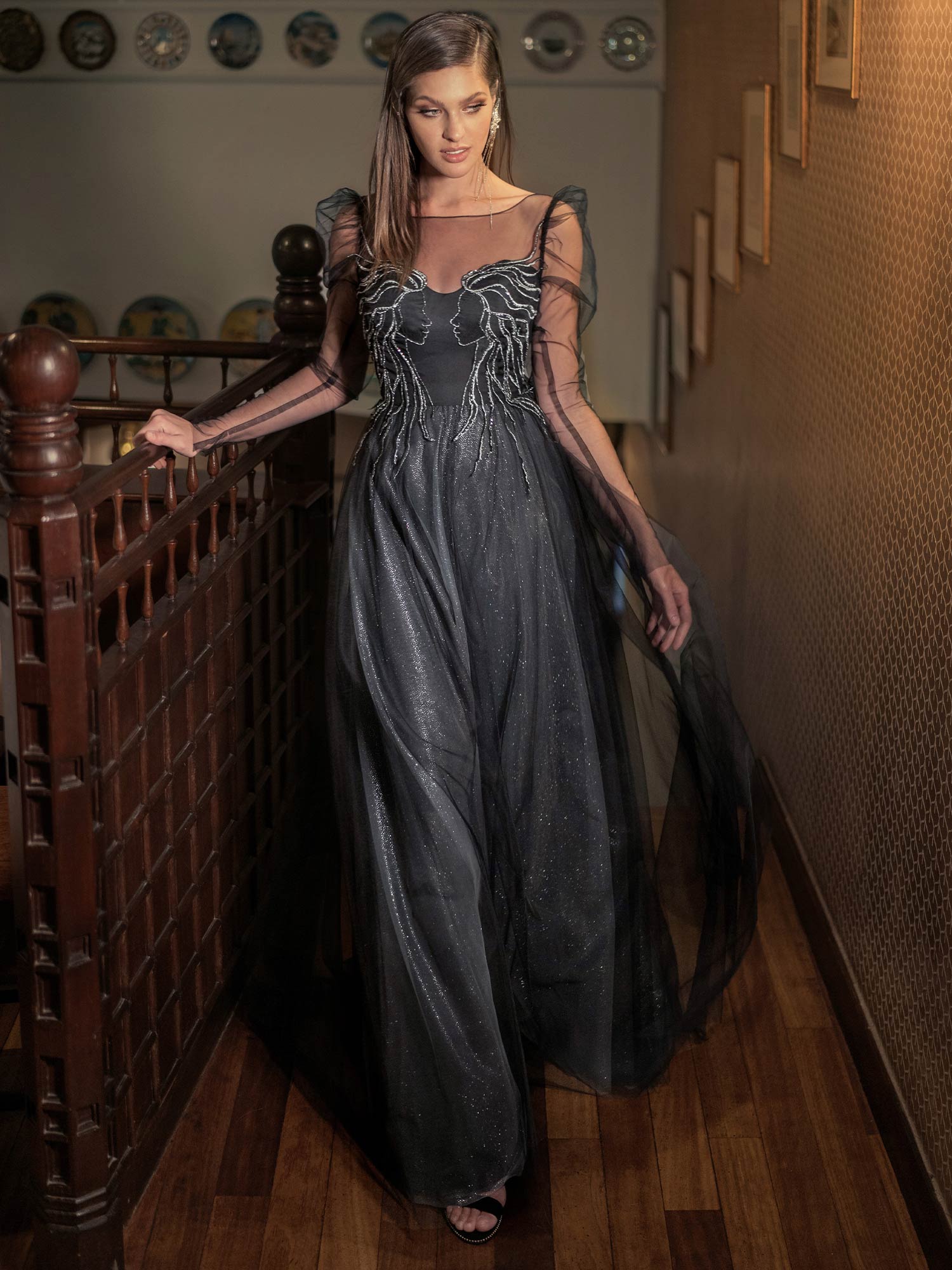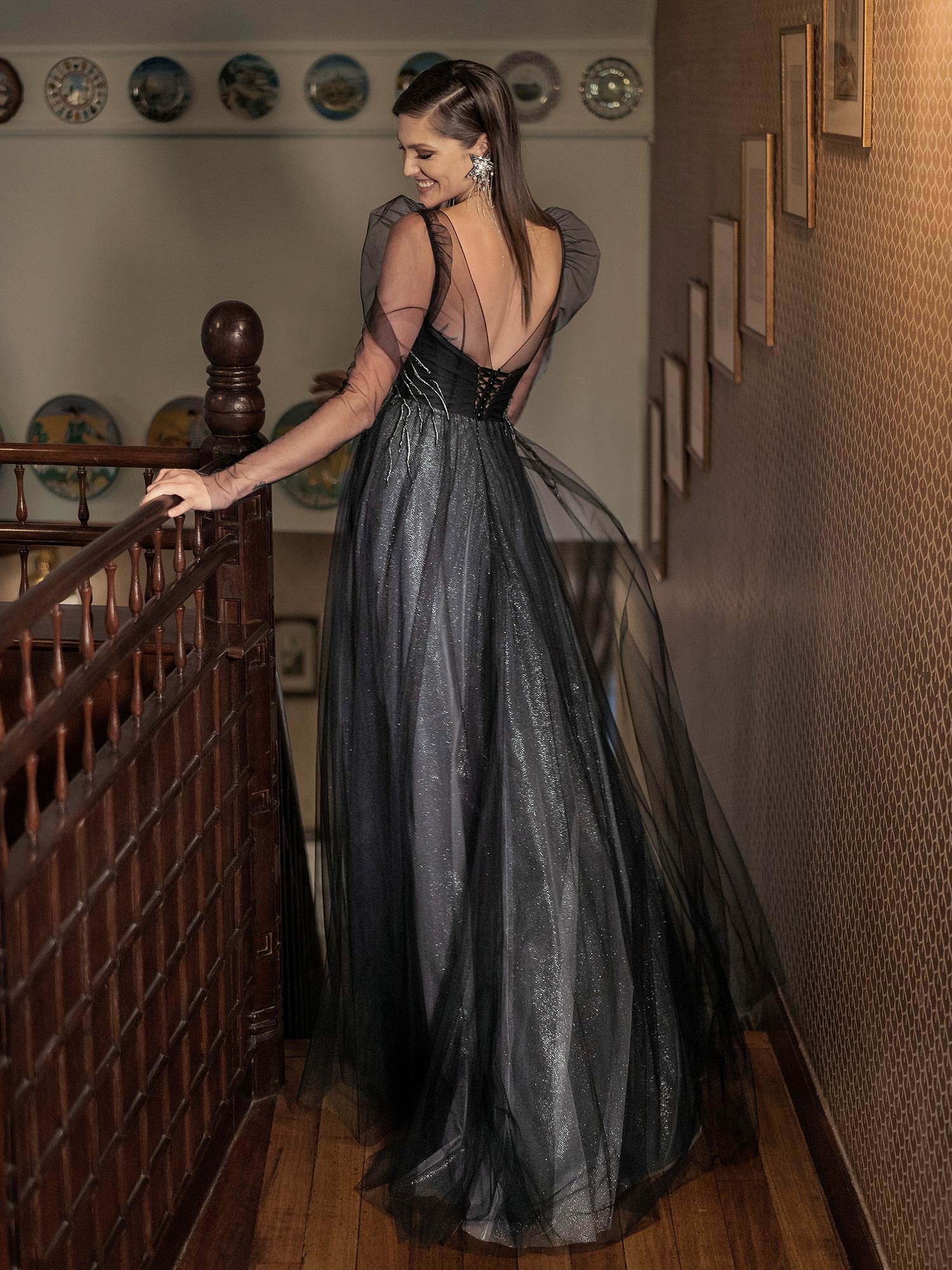 Style #610:
Sparkle is trending! This sparkly prom dress will dazzle your crew. Its simple and elegant design has a trendy plunging neckline. Let the shimmering fabric do the talking and make your prom night shine!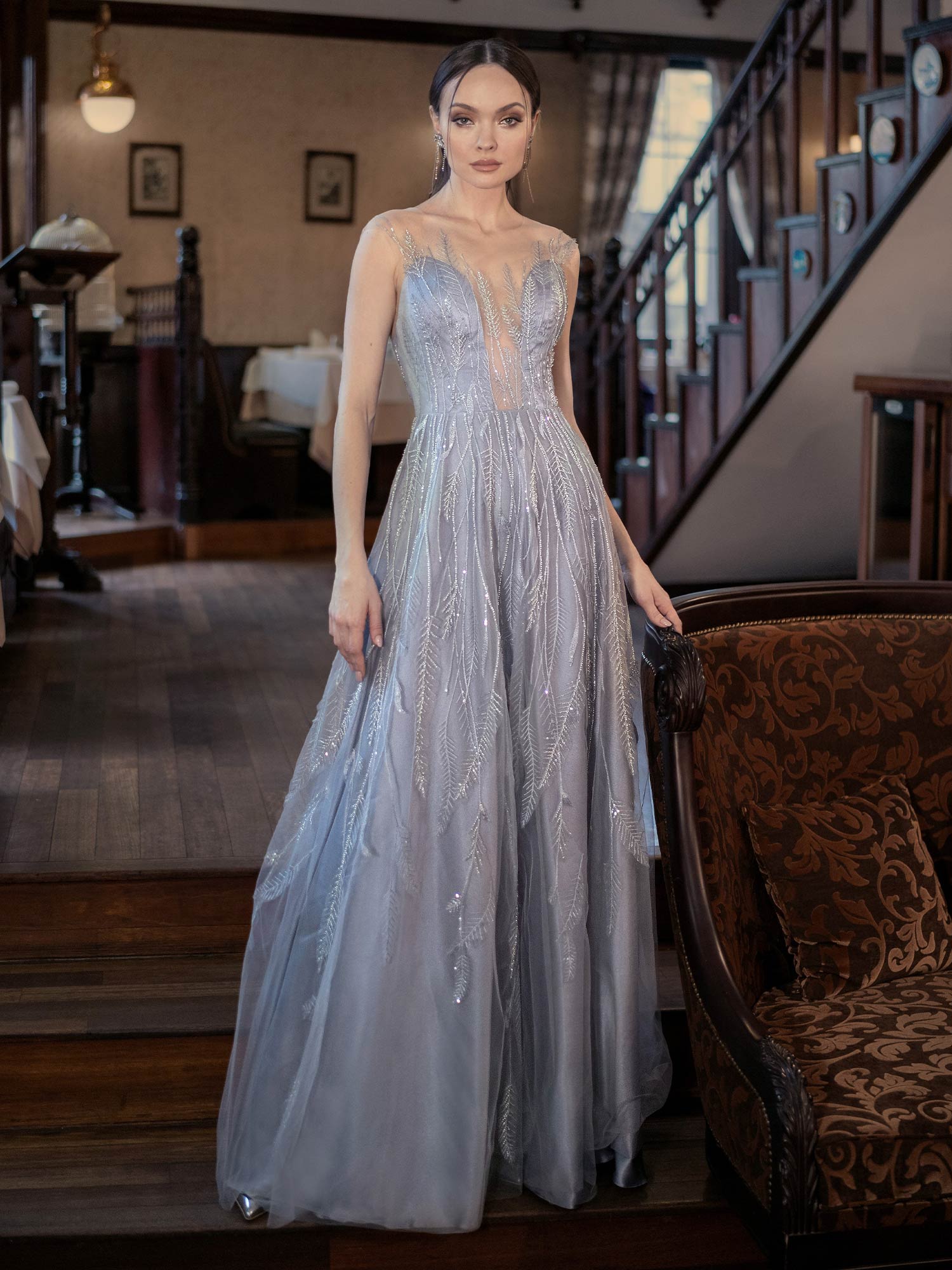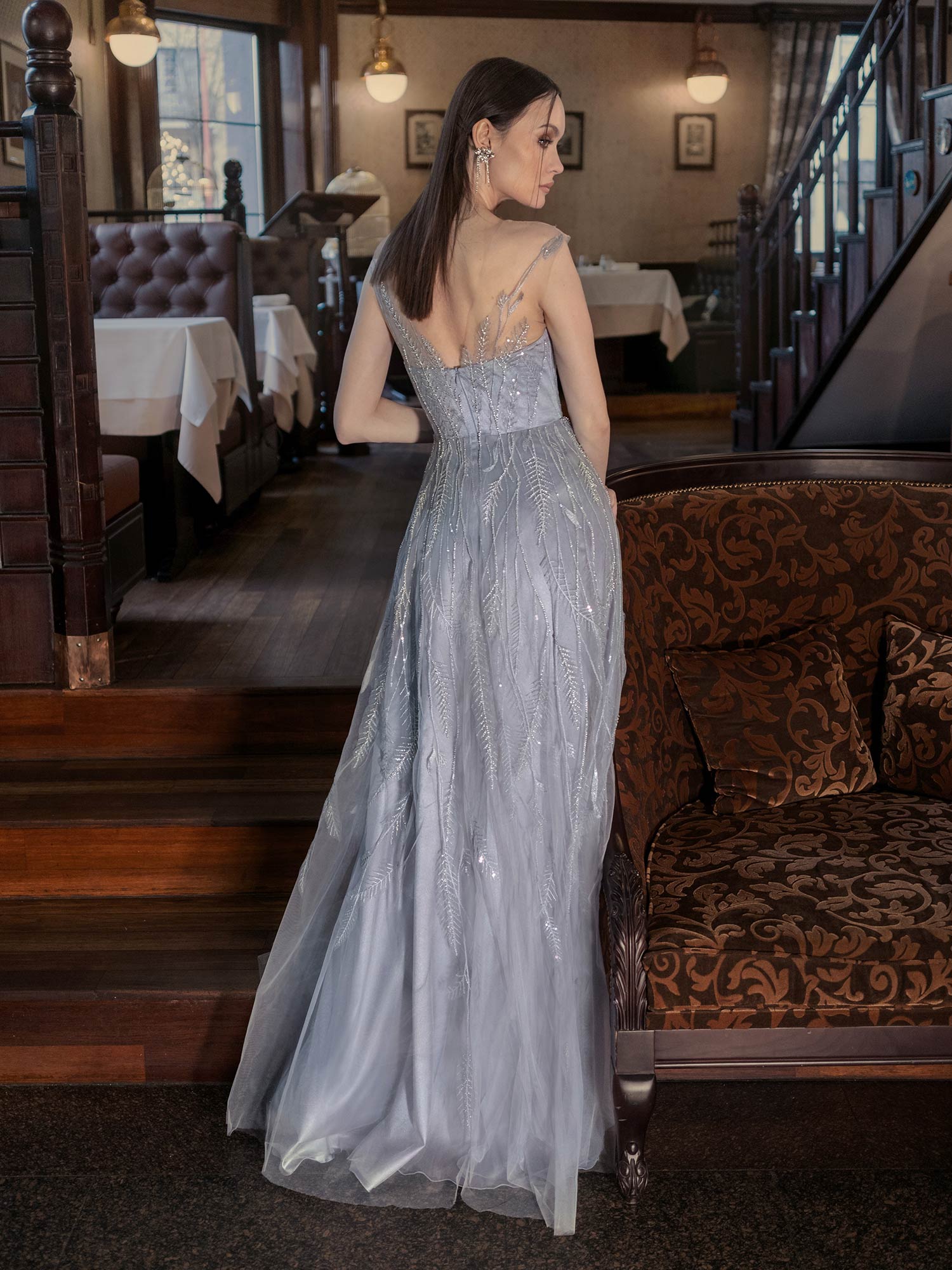 Style #611a:
The lace trend is back in the spotlight. Lace prom dresses can be made of classy floral lace or modern geometric lace, depending on the look you are aiming for. Style 611 features a refined, romantic lace pattern and is available with either midi or long skirts.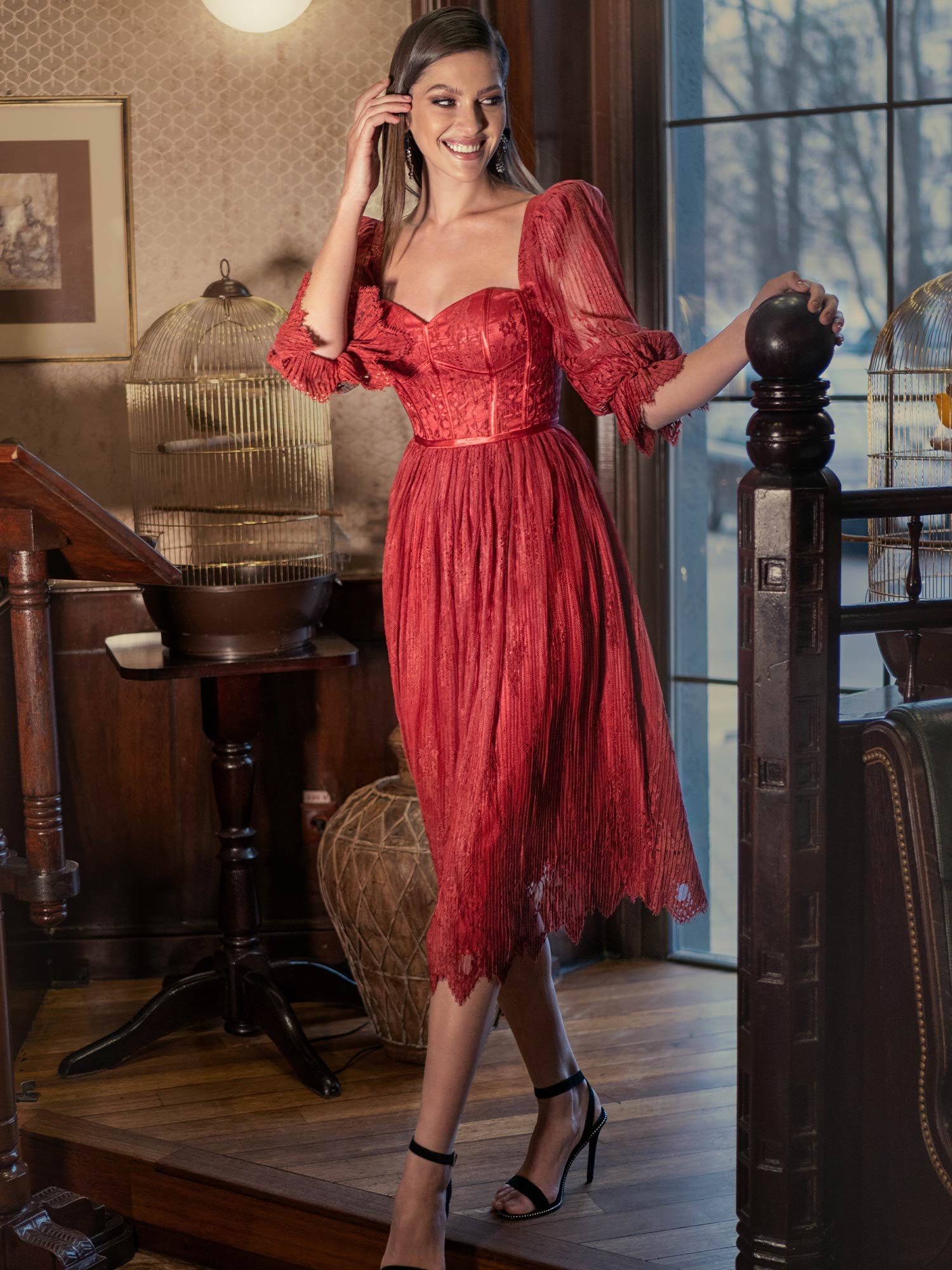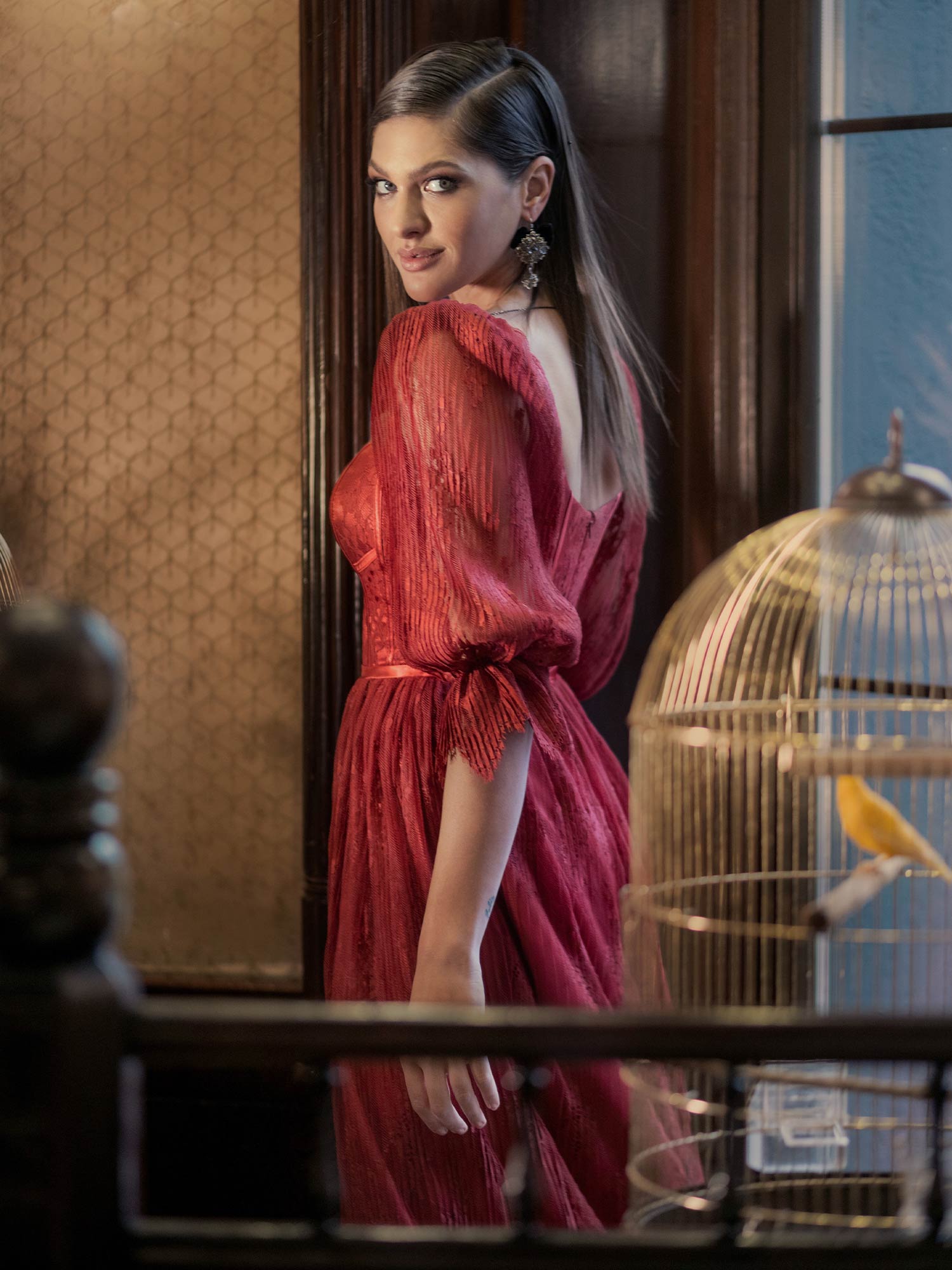 Style #615b:
Here is a dream prom dress for the modern-day Cinderella. This blue prom dress features a unique combination of textures and colours, making it a glamorous look for a true fashion icon.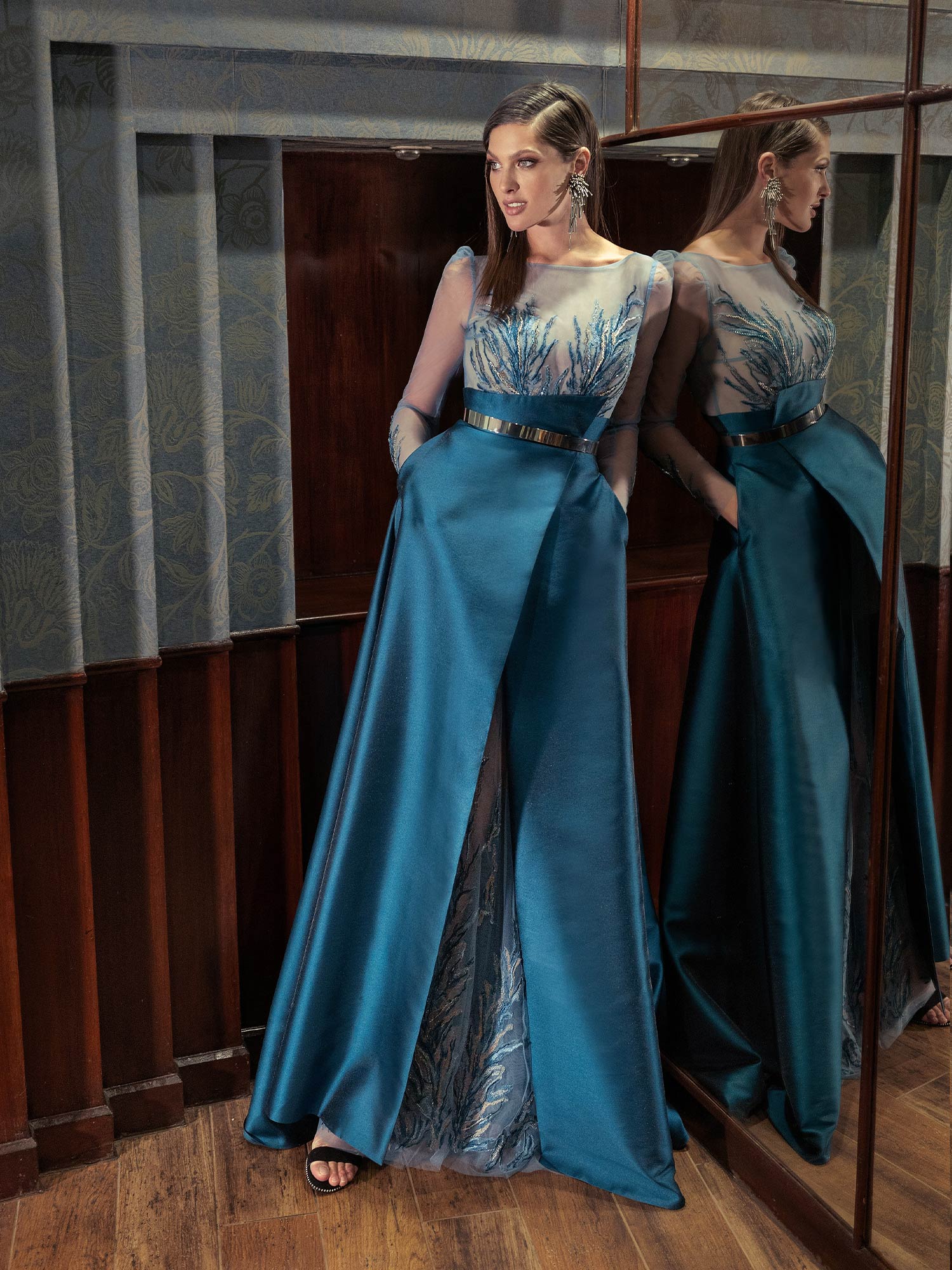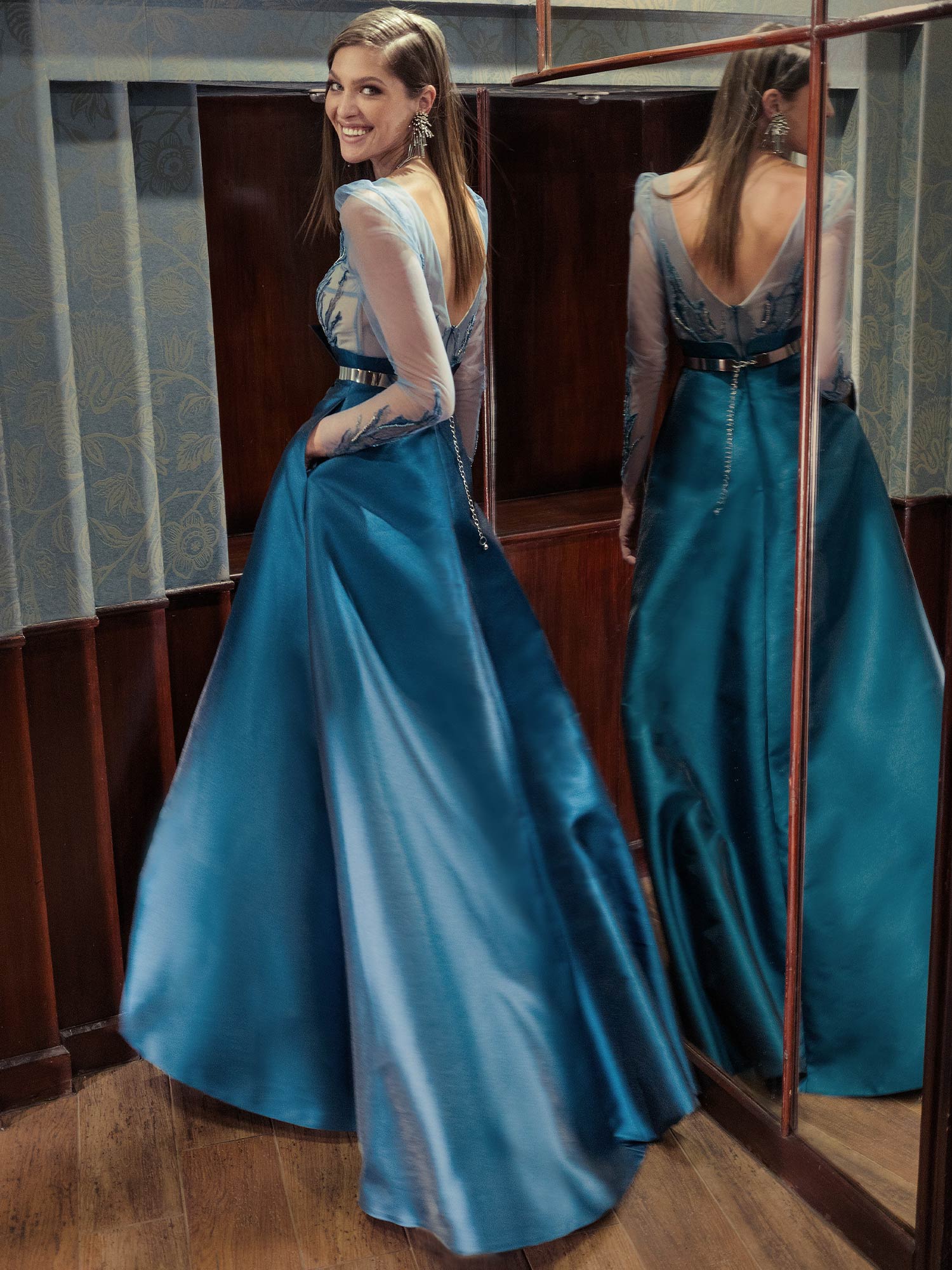 Style #617:
Two-piece prom outfits are trending in for the 2021 prom season. Style #617 is a modish option that offers a one-sleeve minidress and detachable skirt. This fashionable look is fun and stylish and commands attention.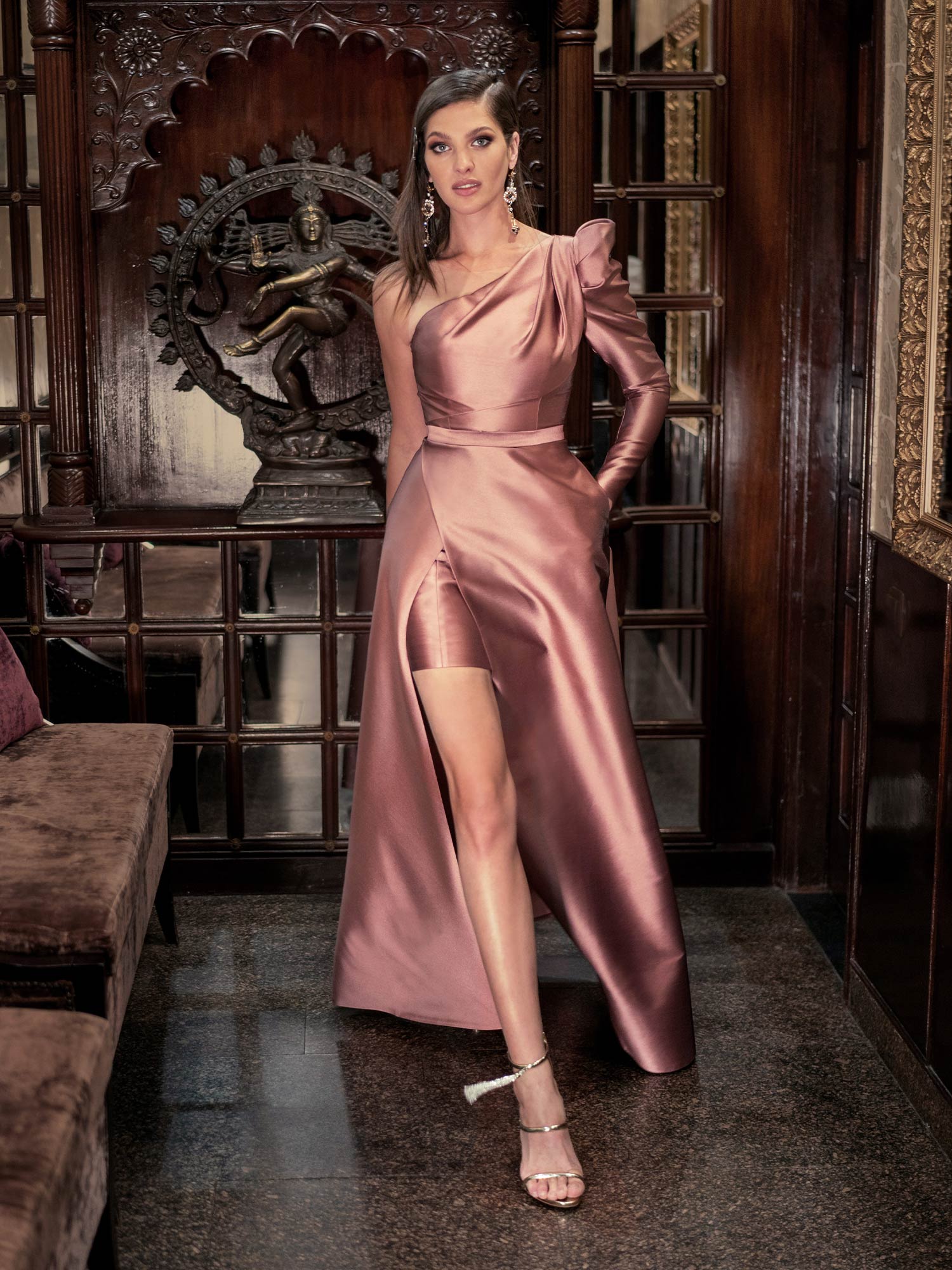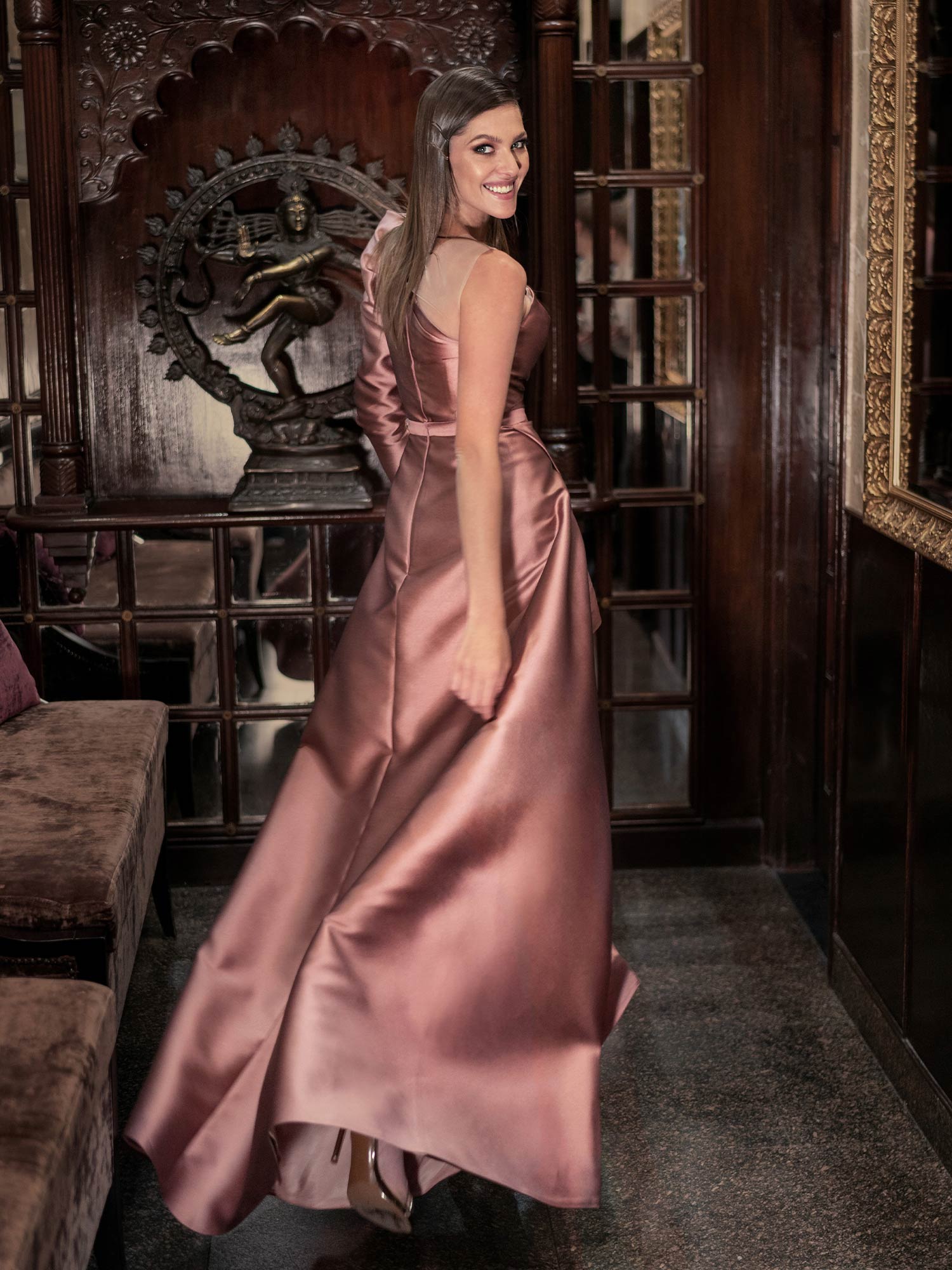 Style #622b:
2021 prom trends confirm that ball gowns will never go out of style. This beautiful, layered tulle prom gown presents a timeless look with a modern feel. The style comes in a variety of different pastel shades. Wear it with long statement gloves and feel like the Belle of the ball.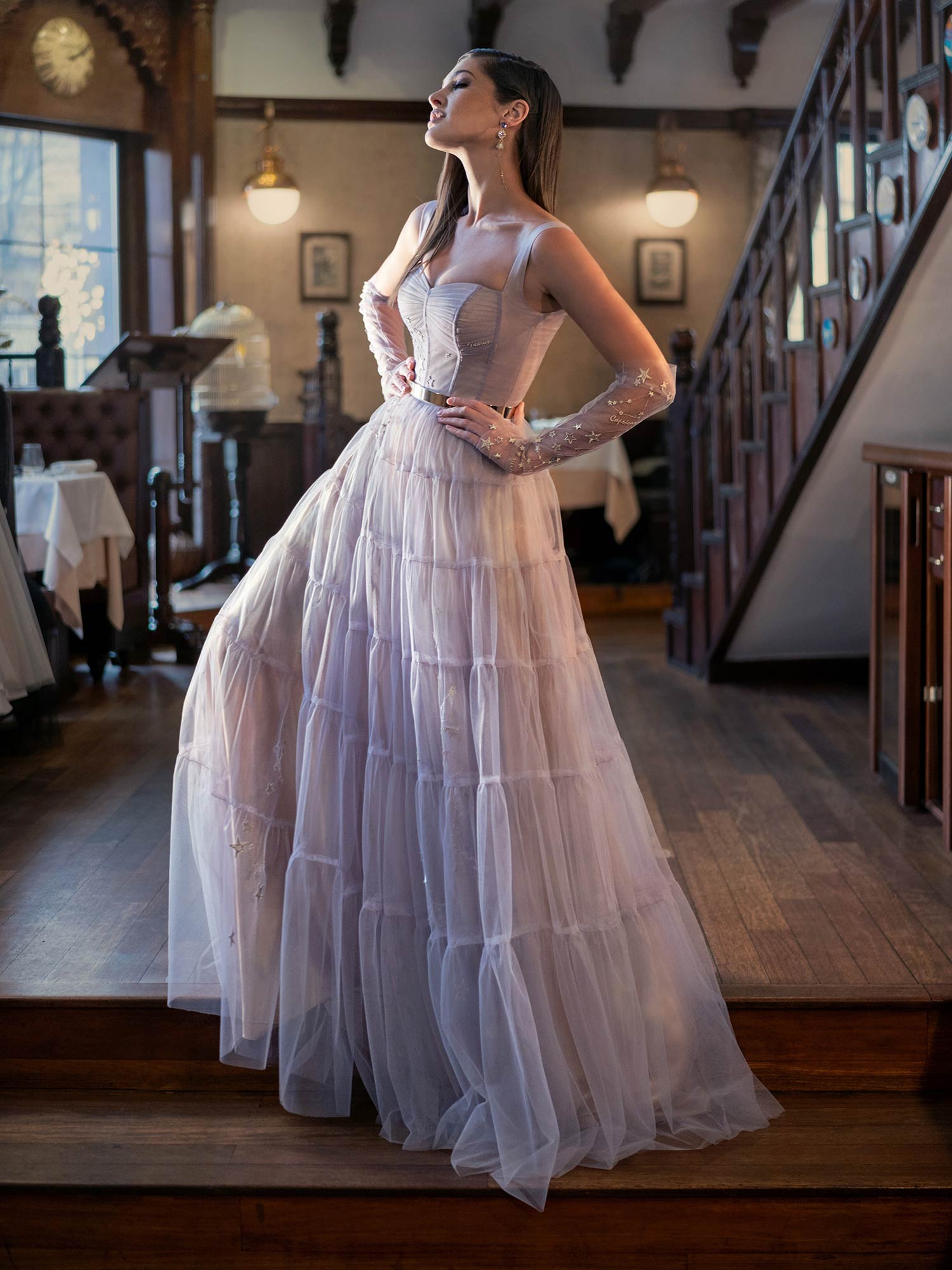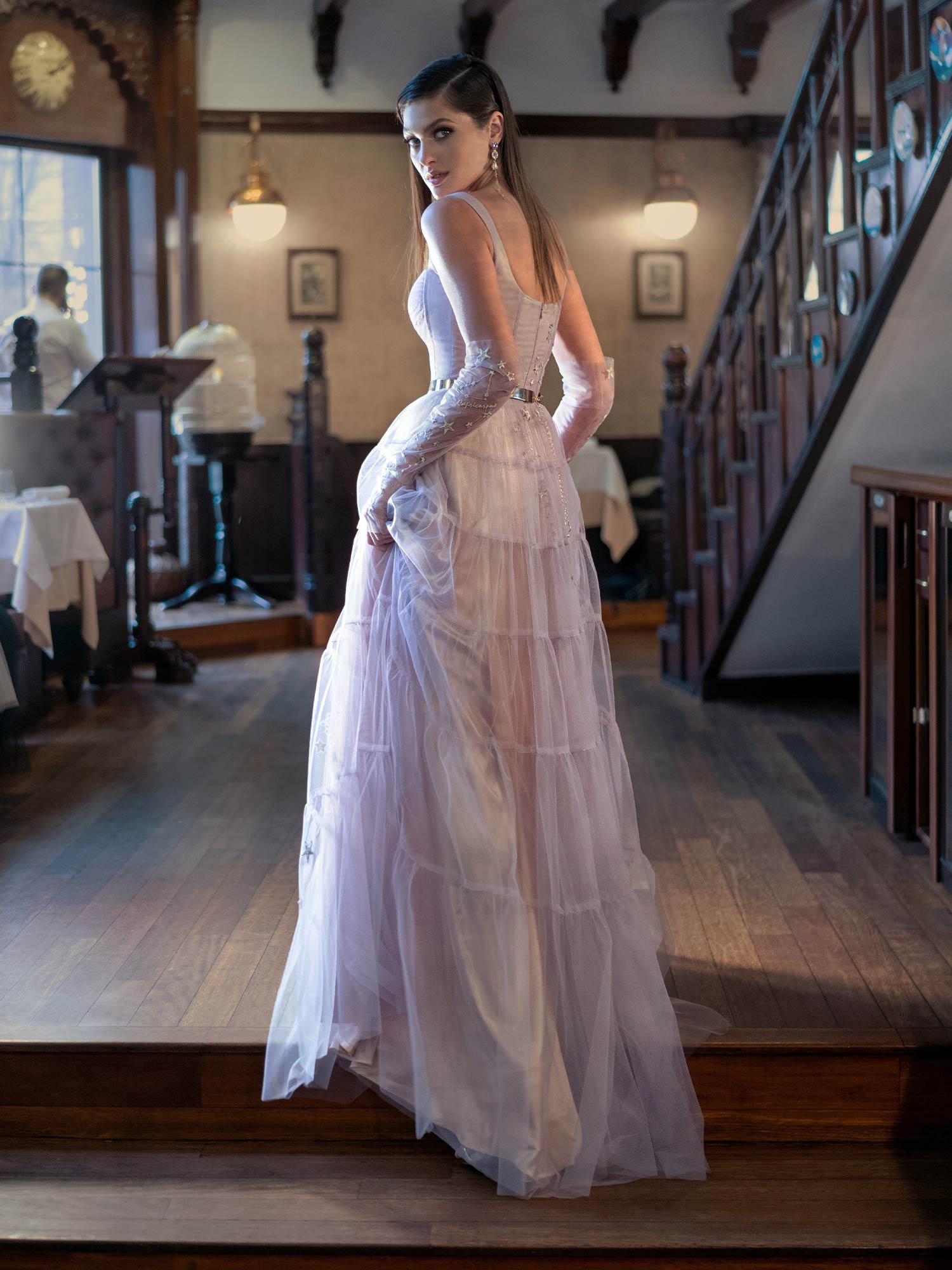 Style #625:
This 2021 prom dress is a super-cool choice. This cocktail dress with a flouncy skirt is a red-carpet inspired look. Pair it with red lipstick, and you will become a glamourous prom queen!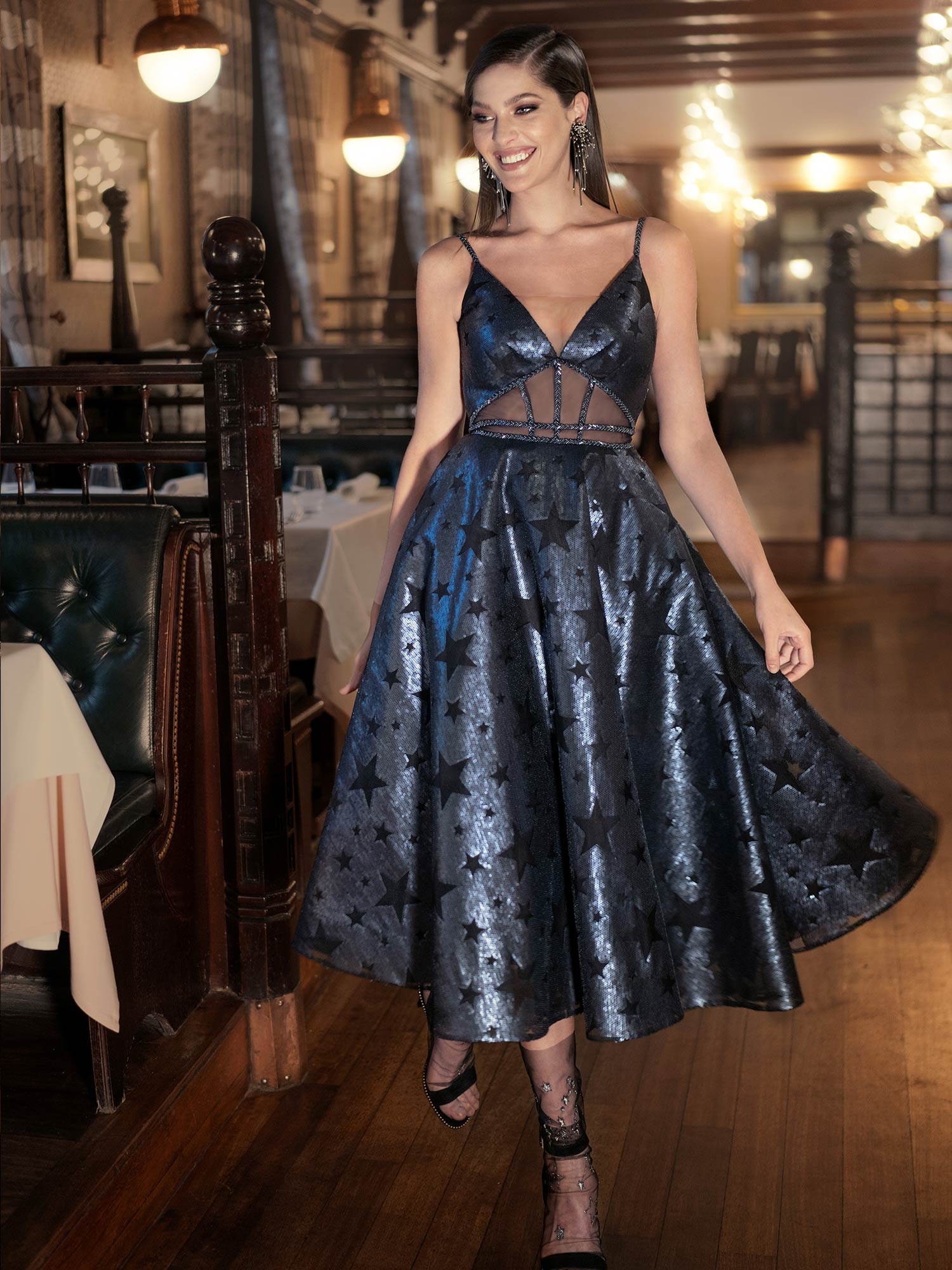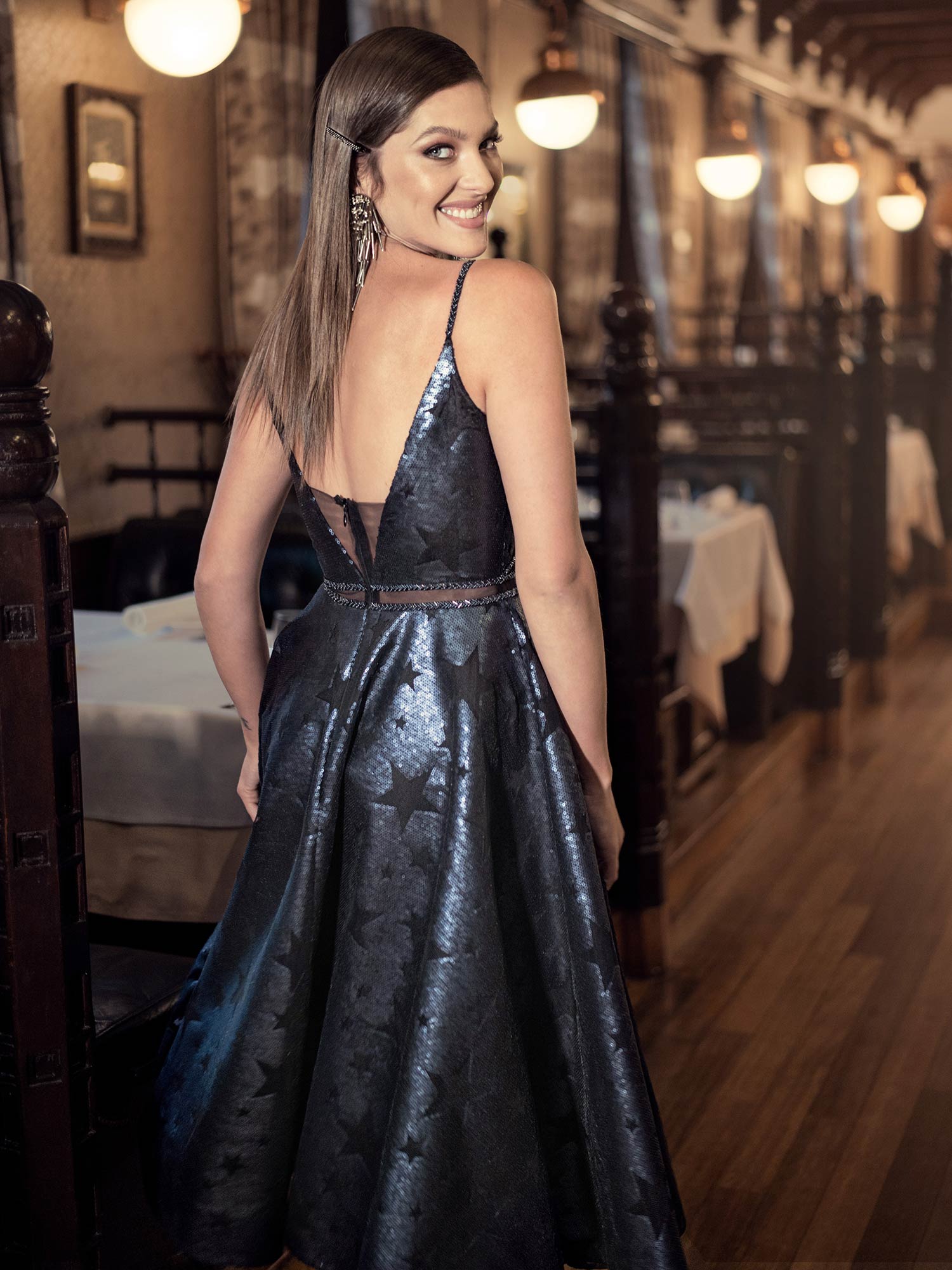 Style #627:
Asymmetric designs are a popular choice for 2021. This classy prom dress with one sleeve is chic and sophisticated. The dress is figure-flattering and offers a captivating prom look.