Embrace the Boho Vibes: Papilio's Guide to Finding THE Perfect Boho Wedding Dress
Boho wedding dresses have captured the hearts of free-spirited brides who crave a whimsical and unconventional bridal look. With their flowing silhouettes, ethereal fabrics, and romantic details, these dresses effortlessly blend bohemian charm with timeless elegance. In this guide, we'll explore the enchanting world of boho wedding dresses, drawing inspiration from Papilio Boutique's designer collection to help you find the perfect gown that embraces your unique boho style.
Embracing Effortless Silhouettes 
Boho wedding dresses are known for their relaxed and effortless silhouettes that exude an air of bohemian grace. From flowing A-line and sheath dresses to dreamy empire waist and fit-and-flare styles, there is a silhouette to flatter every body shape. Opt for lightweight fabrics like chiffon, tulle, or lace to achieve that ethereal movement as you walk down the aisle.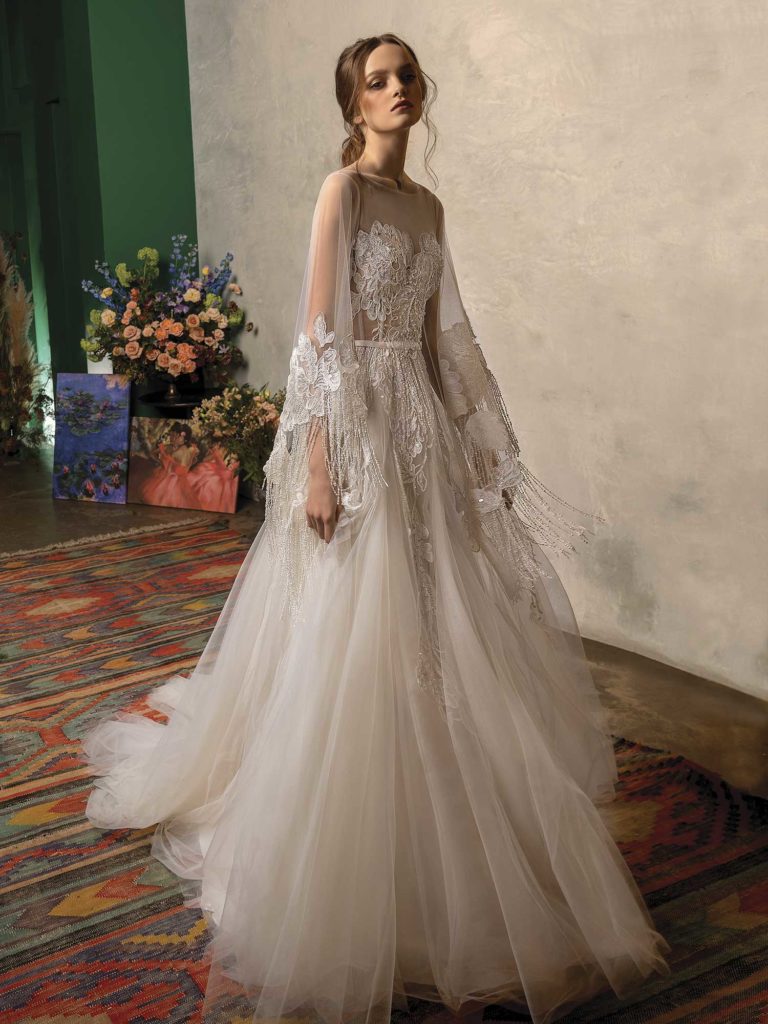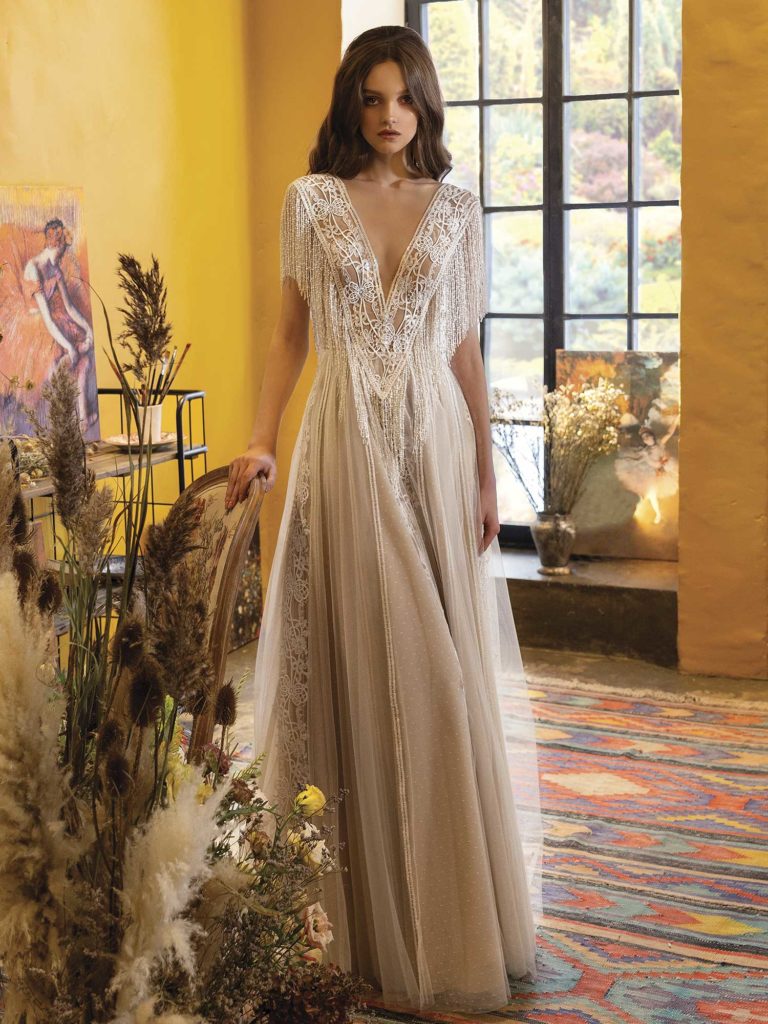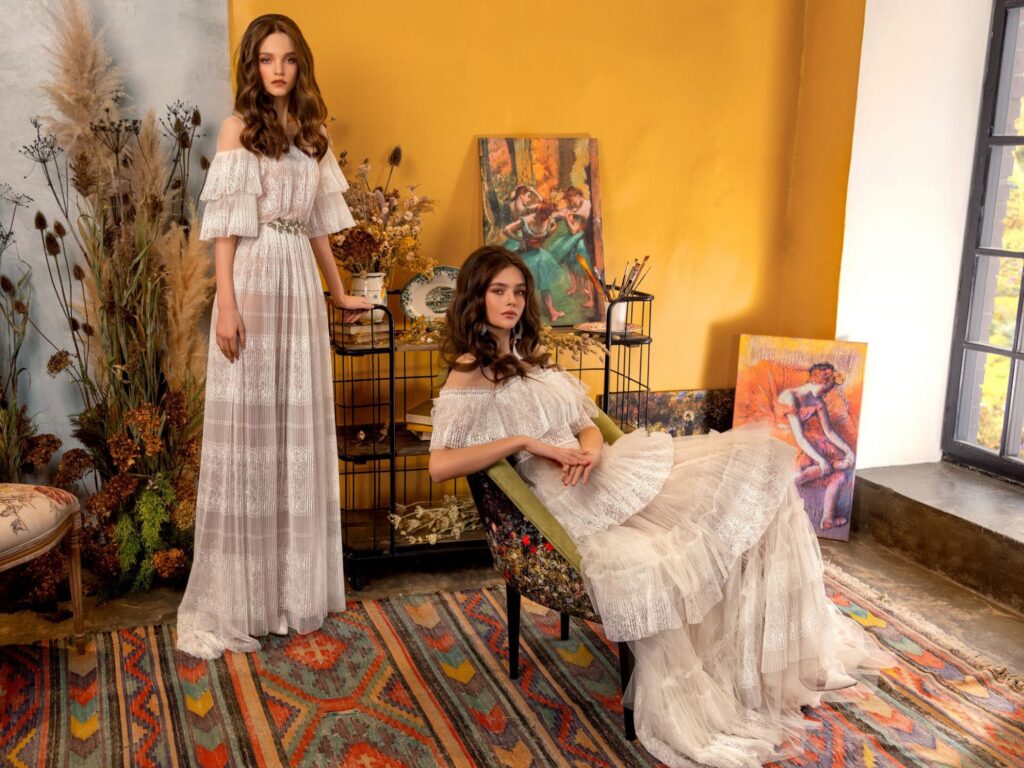 Romantic Lace and Intricate Embroidery
Lace and intricate embroidery are quintessential elements of boho wedding dresses, adding a touch of romance and whimsy. Choose dresses featuring delicate floral lace patterns, boho-inspired crochet details, or intricately embroidered motifs. These embellishments add visual interest and evoke a sense of vintage charm and femininity.
Ethereal Fabrics and Flowing Layers
To embody the true essence of boho style, select dresses crafted from ethereal fabrics that drape beautifully and create a sense of movement. Flowing chiffon or tulle layers can give your bridal ensemble a soft and romantic touch, allowing you to float down the aisle like a bohemian goddess effortlessly.
Nature-Inspired Accents 
Boho wedding dresses often incorporate nature-inspired accents that enhance their organic and bohemian allure. Look for dresses adorned with delicate floral appliques, leafy motifs, or cascading botanical-inspired patterns. These elements bring a touch of the natural world into your bridal look, perfectly aligning with the boho spirit.
Boho Necklines and Sleeve Styles  
When it comes to necklines, boho wedding dresses offer an array of options to suit various preferences. Opt for deep V-necklines, off-the-shoulder styles, or romantic sweetheart cuts that beautifully frame your décolletage. Pair these necklines with billowy sleeves, such as bell sleeves, flutter sleeves, or boho-inspired bishop sleeves, to add a whimsical and bohemian flair to your overall look.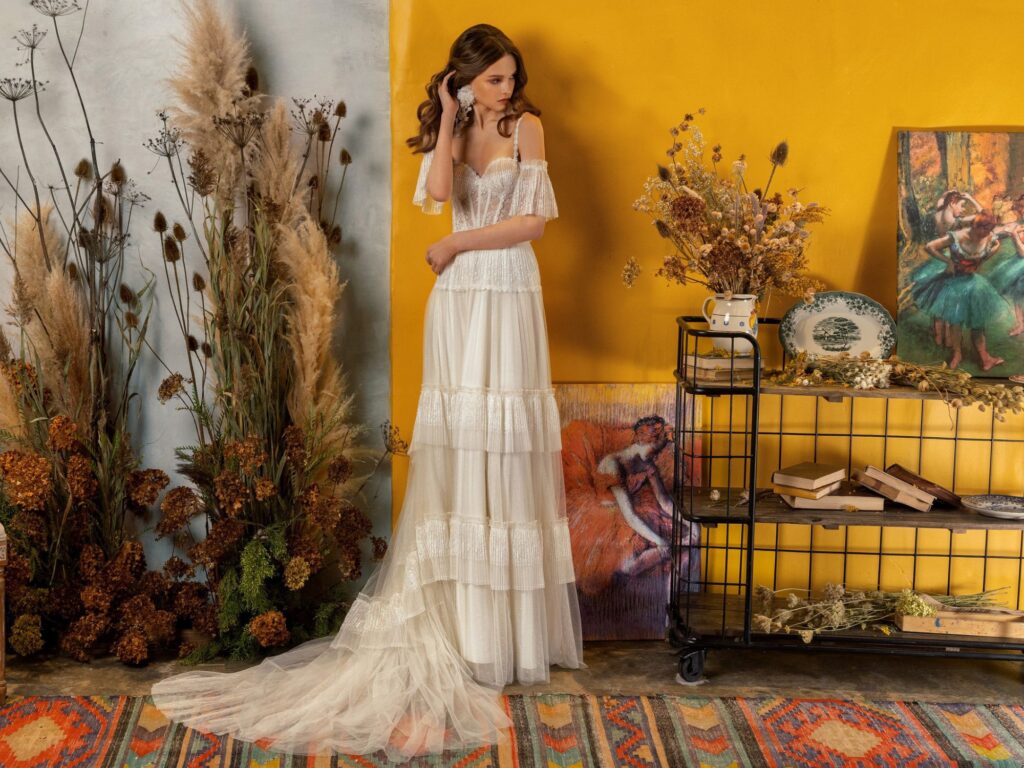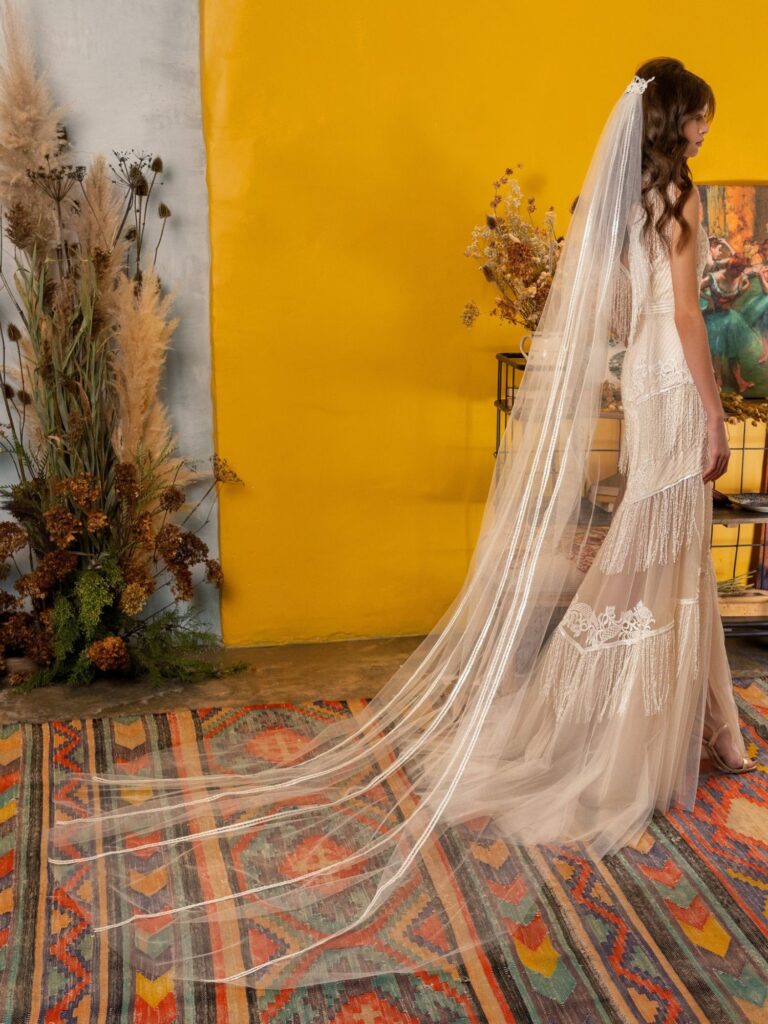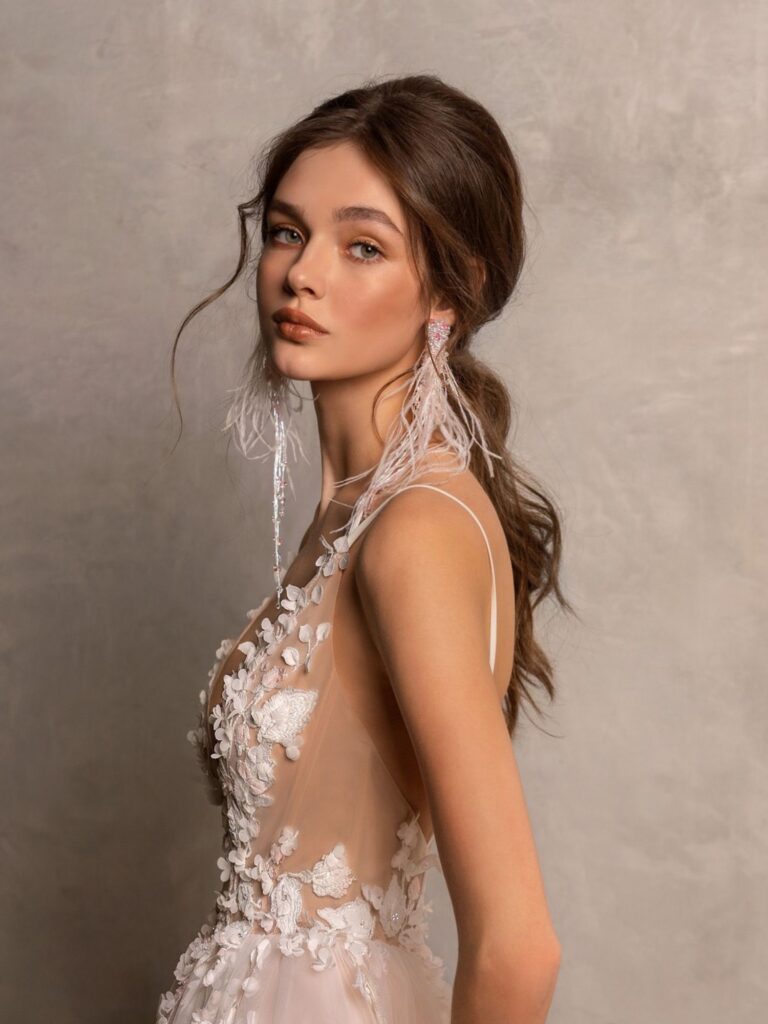 Boho-Inspired Details and Accessories 
Complete your boho bridal look with carefully selected accessories and details. Consider adorning your hair with a floral crown or opting for a dainty hair vine. Layer delicate necklaces or wear turquoise or gemstone jewelry to channel a bohemian vibe. Don't forget to complete the look with a pair of comfortable and stylish boho-inspired shoes.
Boho wedding dresses are the perfect choice for brides seeking a wedding dress that embodies a sense of free-spiritedness and romanticism. With their effortless silhouettes, delicate lace, flowing layers, and nature-inspired accents, these dresses evoke a sense of ethereal beauty and bohemian charm. Explore Papilio Boutique's designer collection to find dream boho wedding dresses in Toronto and embrace your unique style on your special day.
Embrace the boho vibes and let your love story unfold in a tapestry of bohemian enchantment.
Be different, Be YOU!
Papilio Team