We would all and unanimously agree that an expertly worn jumpsuit or romper is, without a doubt, a proven reflection of a 
bona fide
 style. Yet, our experience might already dictate that be it a jumpsuit or a romper may not always the safest territory to step into. Having chosen the perfect size and fabric can still not be enough to have you appear polished and put together. This is the reason why we mostly see rompers in exclusively solid colours like white and black, which are versatile and pretty easy to get away with. It also makes it easier to decide to wear, knowing that jumpsuits are no longer an article of "daring" clothing to pull off, but AGAIN, choose the wrong colour or an accessory, and your entire style lands directly under 'question.' The truth is that even the most prominent evangelists of this all-in-one garment end up avoiding it, in a muddle of how to DO IT THE RIGHT WAY! 
Now, if this is something that you can relate to, we are here to help you step on the right foot towards walking out as a winner of this never-ending jumpsuit/romper duel. Before shopping for rompers and jumpsuits, consider arming yourself with these easy to follow prompts on how to turn this one of your personal favourites into a real statement of style! 
Tip 1: Don't leave your waistline undefined!
It doesn't matter if you worship the runway look or prefer to follow the beat of your own drum with a curvy moment, even a slightly flaunted waist will always earn you credits in the modern beauty reality. An explanation for that can be found in a simple concept of balance and proportion. Adding a belt to your jumpsuit or romper (even if the style is already fitted at the waist), will help you effectively outline the waistline and create the illusion of an effortless hourglass figure. If you are still not sure which exact belt to complement your jumpsuit with, we strongly recommend going for more narrow belt options instead of wide straps. Doing so will help you avoid looking and feeling stumpy, and most importantly, it will help you secure that eye-flattering balance that we are mainly talking about here. To add some dimension, try wearing a belt that is of contrasting colour to that of your jumpsuit.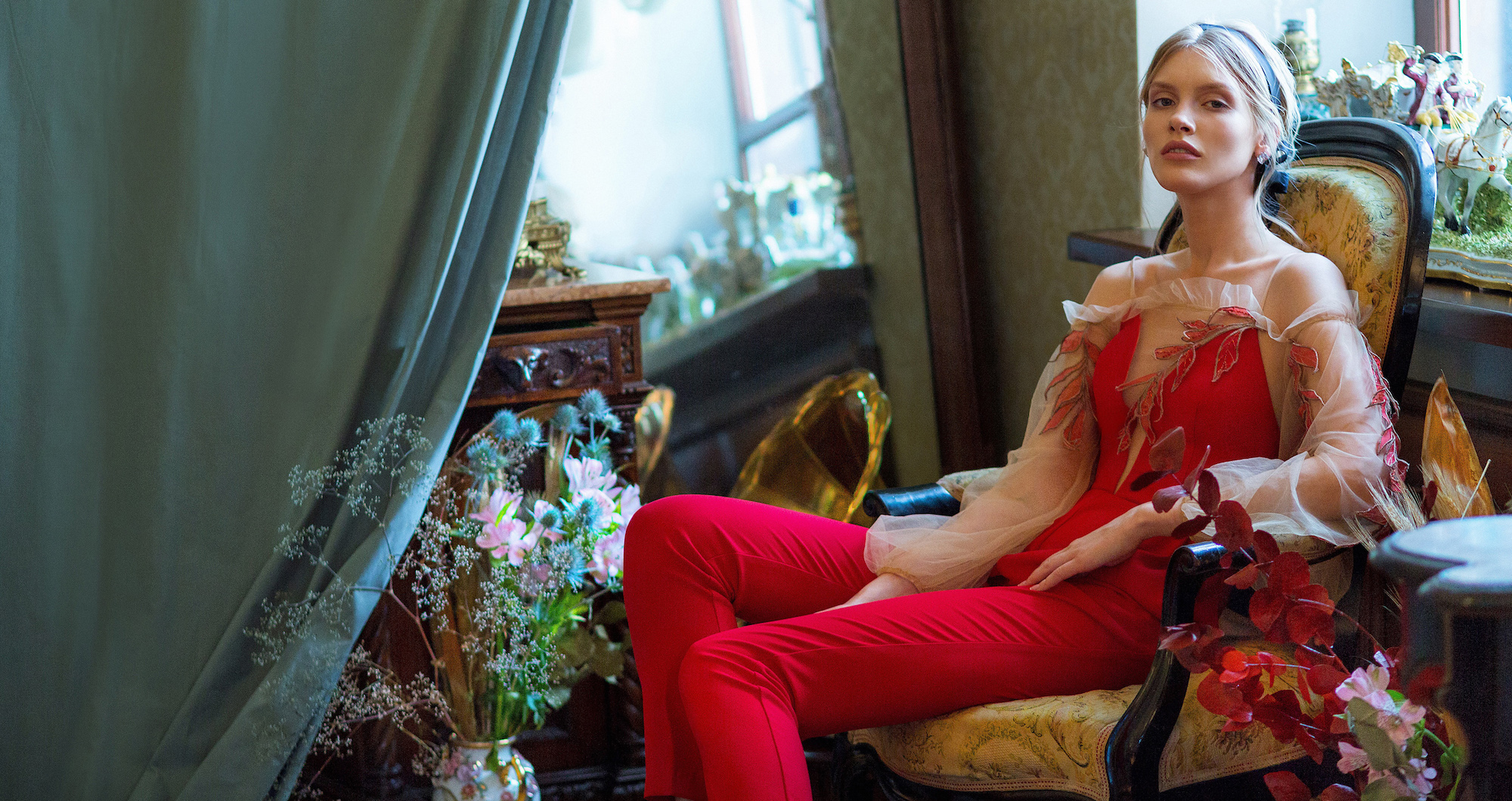 Tip 2: The fit is everything!
Wearing a jumpsuit like a "model off duty" is undeniably a skill…and the word "model" doesn't necessarily imply marrying your body type with any fashion or beauty related benchmarks. In essence, it all boils down to getting the right fit, which, just like any goal, requires some extra effort and patience. To fluently navigate through this highly dynamic world of jumpsuits and rompers, it is essential to start off by knowing which size to purchase. No matter how far you are convinced of your body being your NUMBER ONE asset, if you wear a jumpsuit that is just too tight (especially in the trousers part of the jumpsuit), you will run the risk/worries of totally giving off that feminine vibe. The same goes for jumpsuits that are too loose, which can transform even the most womanly blessed figure into an amorphous/ absolute blob. If you happen to be a petite type, you should never rule out the criteria of length. When shopping for your dream jumpsuit, look out for styles that have tapered or narrow pants width with a small crop at the hems, similar to capri pants. With this strategy under the belt, you will be able to accentuate the exquisite lines of your calves/ankles and elongate your entire silhouette. Also, don't forget to make sure that the chosen length has an exceptional blend with both flats and heels. The good news is that high ankle pants usually perform well with virtually any shoe style!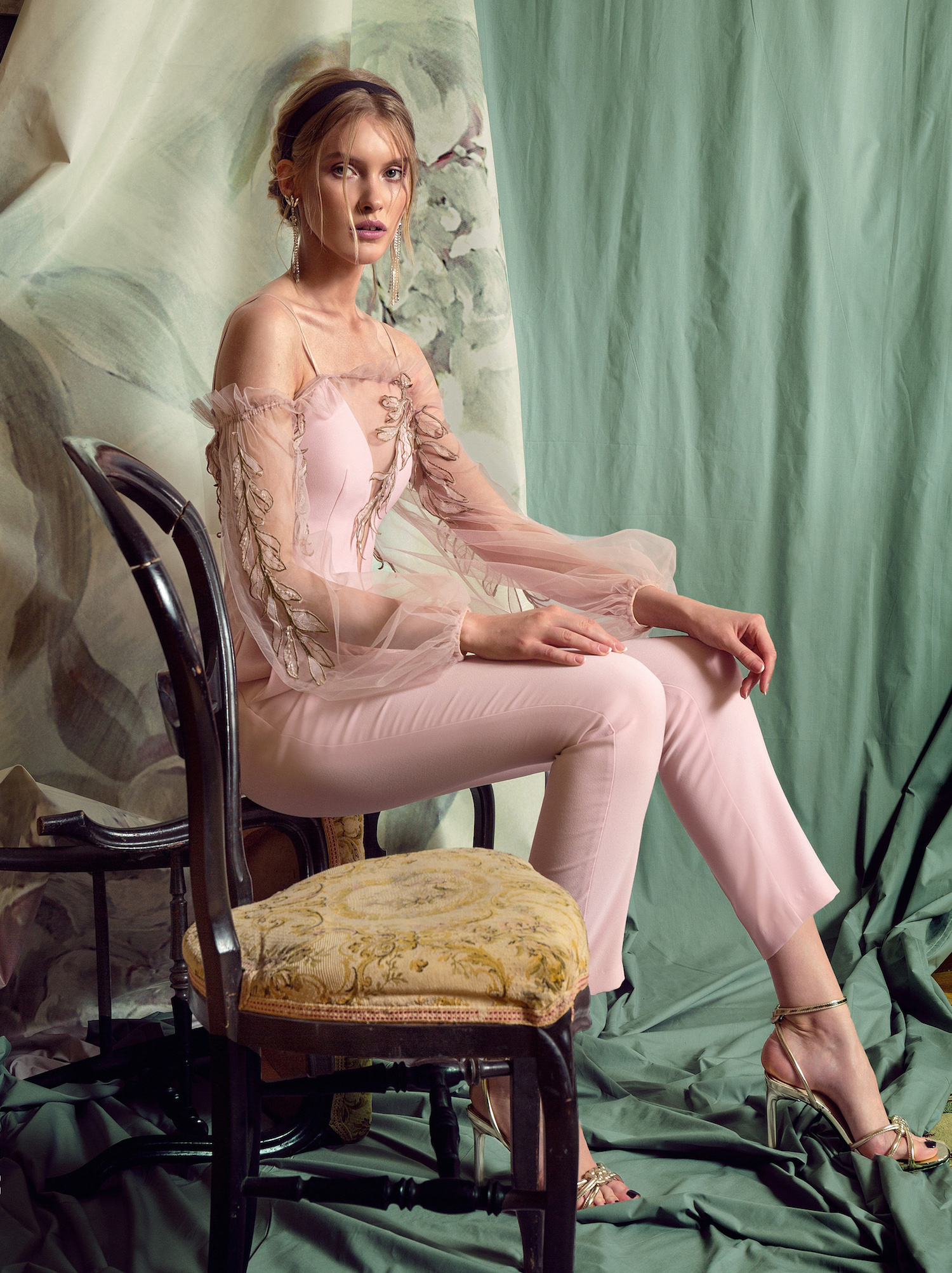 Tip 3: Blazers and jackets are the real game-changers!
Whether you decide to accept it or not, but if your intent is mastering the language of style, it has to go beyond just fashion. Almost all trends come and go, except this one, YOUR PERSONALITY. With the right approach being tailored in mind, personality is just one-of-a-kind trend that will simply remain timelessly 
vogue
. So, when choosing to invest in your new jumpsuit, think of adding that unique spice that could harmoniously resonate with your individuality. If you're a woman who embraces elegance and minimalism, pairing your jumpsuit with a light blazer can be an absolute DO! A monochromatic blazer will be your go-to if you are wearing a printed jumpsuit (just make sure that the blazer matches at least one of the colours of the print underneath it.) And in case if it's a one-tone jumpsuit, we recommend seeking out for more diversifying jacket versions. If you are the type, who knows how to feel at your chicest while not being precisely comfortable (and we all know this type), try skipping the sleeves by leaving the jacket on. Yes, you've heard us right… just the way all fashion models, editors, bloggers do! Putting a jacket over your shoulders will add the extra dose of extravagance, making your silhouette just good enough to be called a real stunner/ to be distinguished as a styler. 
Tip 4: Make it formal!
While a few years back, jumpsuits were only seen as a carelessly bohemian wardrobe piece, they quickly made its way back under the sun when it comes to making you shine at any occasion. The reason for this is the seamless gap it creates between the casual daywear and formal evening attire. If you are a jumpsuit virgin and have a fast-approaching function to attend, it could be your ideal moment to make that debut happen finally! Our evening fashion experts at Papilio are doing an excellent job of ensuring that every single evening collection is designed to accomplish the desired look for any formal outing (speaking of jumpsuits in particular).
And while our jumpsuits come in a multitude of colours and styles, our latest edition was really meant to push the traditional boundaries by introducing a jumpsuit for our brides-to-be! With its detachable train, this game-changing and sleek dress alternative will get your bridal look a modern upgrade while also guarantee that you stay unlimited in your moves all night. But despite how much of a wow factor that wedding pantsuit may be, you should take your time and think carefully whether you are making the right outfit choice to say your vows in. Remember, it is your special day, and you should celebrate the moment in whatever makes you truly the happiest!