How can you choose the perfect mother of the bride dress or mother of the groom gown?
A daughter's or son's wedding is probably one of the most exciting and happy milestones in a mother's life. Being a mother of the bride or mother of the groom means that you will receive a lot of attention on a big day. That is why you must look your absolute best. It would be great if you chose an outfit that is not only appropriate but also makes you look gorgeous and memorable. Sometimes finding a flattering evening dress can be a challenge for the mother of the bride or groom. 
There are many factors to consider while looking for a groom's mother or mother of the bride gown. It involves choosing a dress or outfit that will be well-coordinated with the wedding theme and bride's preferences. At the same time, you will want to look fashionable, feel comfortable and stand out from the rest of the bridal party and other guests. We have prepared a list of factors to consider while shopping for mother of the bride or groom dresses. Check out these factors below to make your shopping experience less stressful and more exciting.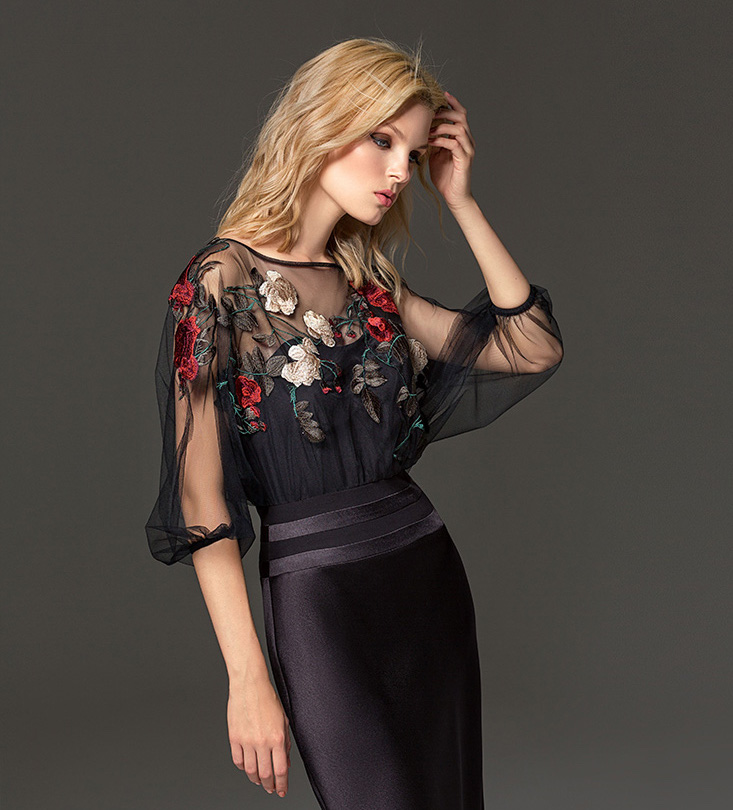 The Wedding
Theme
& Season
You should choose a mother of the bride or groom dress based on
the timing, weather and formality
of the wedding.
The style of your dress for the wedding will be determined by several factors, such as a wedding theme chosen by the bride and groom. Is it going to be a formal, semi-formal or casual wedding? What type of venue has been chosen? Is it an outdoor or indoor event? What colours did the bride-to-be choose? Before embarking on shopping for the mother of the bride or groom dresses, make sure to ask those questions. The answers to these questions will factor into choosing the style and colour of your gown. 
Finding the right colour is crucial. The bride-to-be will usually recommend specific colours for her bridal party. You can then search for a complementary hue that will allow you to adhere to the chosen palette and look amazing with the rest of the wedding party. Remember, the colour of your dress must complement your skin tone and hair. 
It is also vital that you look for a dress based on the formality of the event. For example, if the bride and groom decided to have a black-tie event, you need to search for a formal, floor-length gown, probably made of heavier fabrics, like taffeta or mikado. If the event ends up being a casual, backyard wedding, you can wear a beautiful cocktail dress made of lighter materials, like organza or chiffon. The season of the wedding will also help to narrow down your style and colour options.
The Bride's Preferences & Esthetics
You will look good if your dress complements the wedding theme and bridal party.
If you are having a difficult time selecting a dress, consult with your daughter or future daughter-in-law. In most cases, she will have some expectations for what you should wear on her special day. She may have clear guidelines on your dress style, colour, and silhouette. Remember, you want to make the bride-to-be happy with your choice. If you can, go shopping together, not only will it make choosing an appropriate dress easier, you will also create unforgettable memories. 
Your Preferred
Fashion and Fit
The most flattering dress style will be based on your body type, personal preferences and comfort level.
Of course, your sense of fashion and style is also important. The dress you pick must reflect your personality and taste. Nobody says that you must opt for tradition or choose an old-fashioned looking mother-of-the-bride dress. Try to find stylish, elegant-looking evening dresses, both fashionable and age-appropriate. Remember, selecting a comfortable length will help you to feel confident during the wedding. There are so many alternatives: mid-length, floor-length, cocktail, and high-low, etc. Also, think about what neckline and sleeves you prefer, and it will help you choose the most flattering silhouette. It will help you narrow down your choices of mother-of-the-bride dresses and mother-of-the-groom gowns available in Toronto.
Flattering Silhouette & Functionality
You probably know the best silhouettes for your body type that highlights your best features. However, we always recommend trying several styles. Sometimes, styles made of various fabrics will drape and work differently for the same body type. There are three popular silhouettes of the mother of the bride dresses and mother of the groom gowns to consider. 
Fitted or Fit-and-Flare will look fabulous on pear-shape or hourglass figures. A mother of the bride or groom dress with this silhouette draws attention to your bodice and is often purchased for very formal affairs.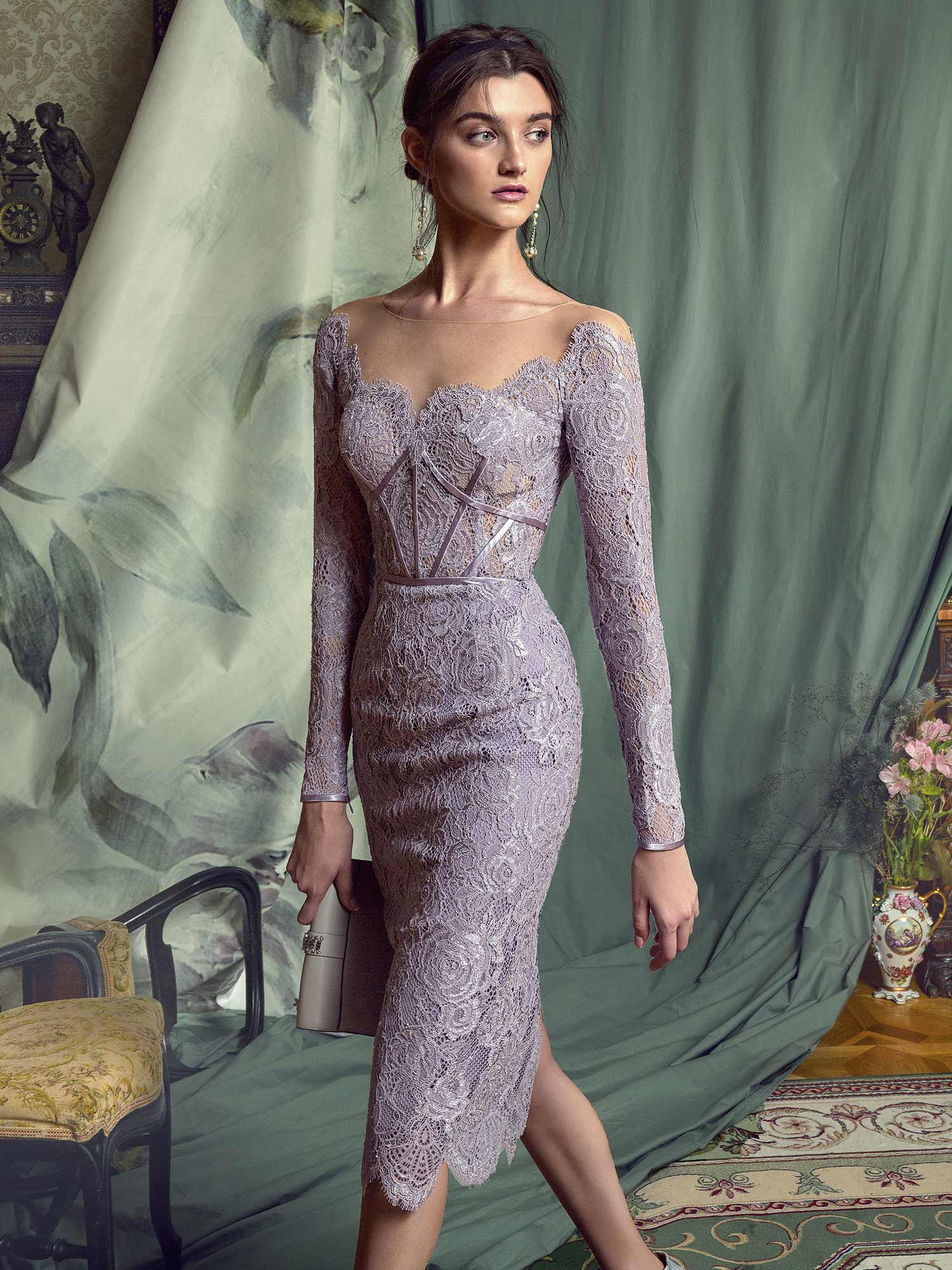 A-shaped is the best silhouette to hide your waist and hips. Mother of the bride dresses with an A-line silhouette will also reduce bulkiness around the bust. It is one of the most practical and comfortable styles.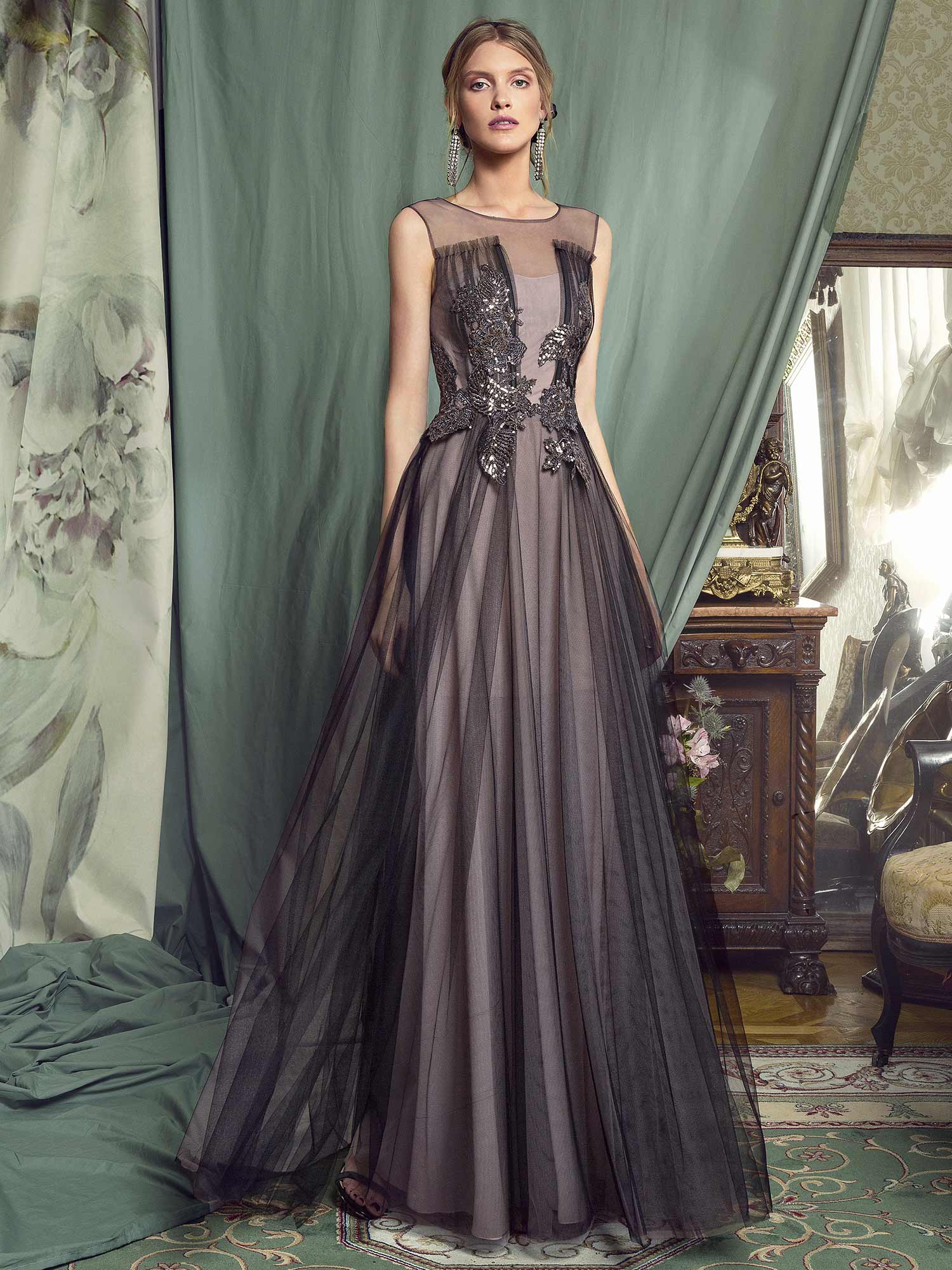 Sheath mother of the bride and groom dresses look incredibly flattering on almost any body type. For example, if you are not curvy naturally, it will create the illusion of curves for a great look.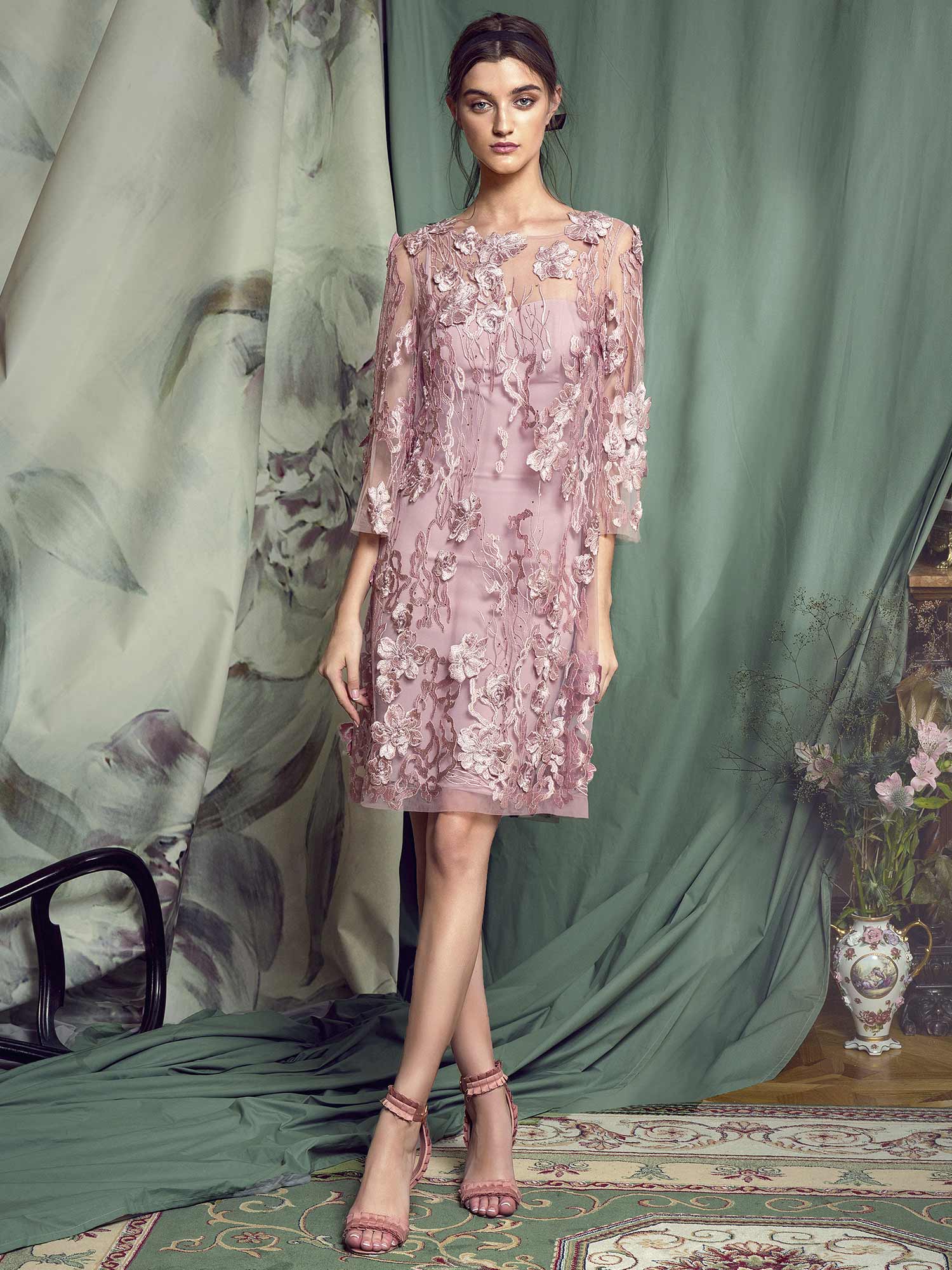 Remember, wearing proper shape-wear will give you a better-toned figure no matter which silhouette you end by choosing. 
The length of your dress will depend on a few factors. First, you should think of what kind of wedding it is going to be. Second, what length is practical and comfortable for you. A cocktail dress will be great for a daytime affair, while a full-length evening gown is ideal for the nighttime celebration. While choosing a mother of the bride dress or mother of the groom gown, remember that you will be on your toes all night, attending to guests and running around to make sure everything goes smoothly. 
Neckline and sleeve design will determine your overall look. Whether you decide to purchase a strapless, sleeveless or long-sleeve dress, make sure to choose a design that is elegant and flattering. 
Make sure to do research online and only visit places that fit your taste and budget.
Prices for mother of the bride dresses and mother of groom gowns differ based on the style, size, fabrics and embellishments. On average, dresses start at 550 dollars and go up to 1500 dollars. If you shop for your outfit 6 to 8 months in advance, it will help you avoid any possible rush fees and leave enough time for alterations. It is also important to budget for alterations that can vary significantly depending on work that needs to be done to ensure you a perfect fit and look. We also recommend thinking about accessories and shoes. Tastefully selected accessories and shoes will help to bring the whole look together.
We hope that you will feel relaxed and confident shopping for the mother of the bride dresses and mother of the groom gowns. The ideal dress for your daughter's or son's wedding should fit the wedding theme, look flattering, and be comfortable. Please browse through our lookbooks of evening gowns and cocktail dresses to get inspired and find the one that will help you to shine brightly on such a special day in your life.