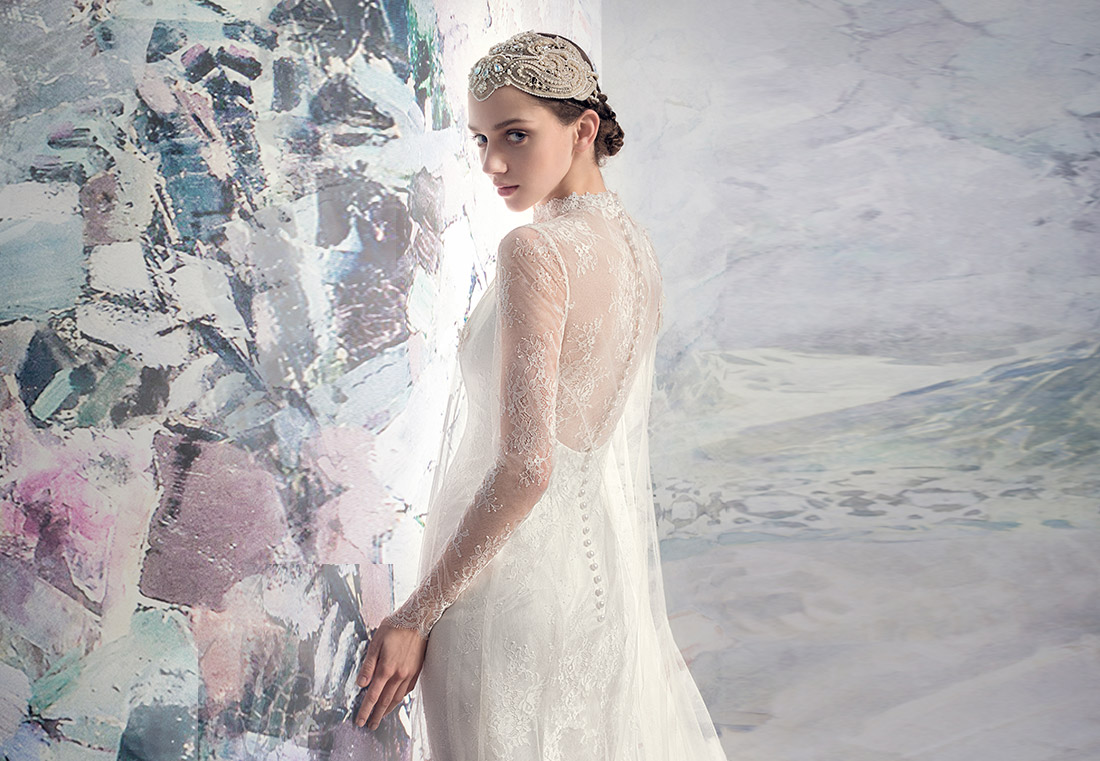 In the recent past, many brides have shied away from long sleeve wedding dresses. Thankfully, many brides have recently realized that a long sleeve wedding dress does not necessarily equate to "conservative" or "old fashioned". The long sleeve wedding dress has made a comeback in a big way.
In the know brides love long sleeve wedding dresses for their timeless grace and elegance. Thanks to Princess Kate, and her tribute to the ever elegant Princess Grace Kelly, long sleeve wedding dresses are seeing a new popularity and designers have responded with the most versatile collections ever.
Whether you are looking for something classic and elegant, or something stylish and sultry, you will find plenty of long sleeve dresses to speak to your personal style. Designs run the gamut from lace bodies with flowing princess style bottoms, to sleek mermaid styles to hug and accentuate the curves.
One option is a lace long sleeve wedding dress. Nothing says feminine like lace, and many brides dream of a gorgeous confection with delicate lace sleeves. Long lace sleeves are perfect for every type of wedding. A glamorous and sophisticated affair is perfect for an all lace dress with a fitted top and a boat neckline to show off a beautiful clavicle. A laid back bohemian style wedding is the perfect setting for a vintage style dress with flowing bell sleeves.
If lace is not your style, there are many plenty of other options available in long sleeve wedding dresses. Gorgeous embellished sleeves are the perfect touch for that bride looking for something elegant, but "just a little different". Satin or sheer sleeves with a delicate embellishment can provide just that special touch you may be looking for.
Speaking of sheer sleeves, they contribute a beautiful and lovely option. A sheer sleeve offers a bride the best of both worlds. They add a sense of romanticism and grace, while also feeling less confining than a traditional full sleeve. Sheer sleeves can give the impression of fresh innocence, or sexy sophistication.
Since short dresses have become so popular for many brides looking for a more casual or trendy approach, designers have taken their short dresses and added long sleeves. If you want to show off killer legs, but don't want your dress to feel too revealing, a long sleeve short dress may just be the ticket.
For brides who just cannot decide between a long sleeve dress, and a sleeveless one, there is an option that can make the decision for you. Many collections include dresses with one sleeve. This chic and modish choice is the perfect fit for that bride whose tastes run toward the trendy.
No matter what your personal style, you are sure to find a long sleeve wedding dress that will make a lasting impression on your husband to be, and your guests!