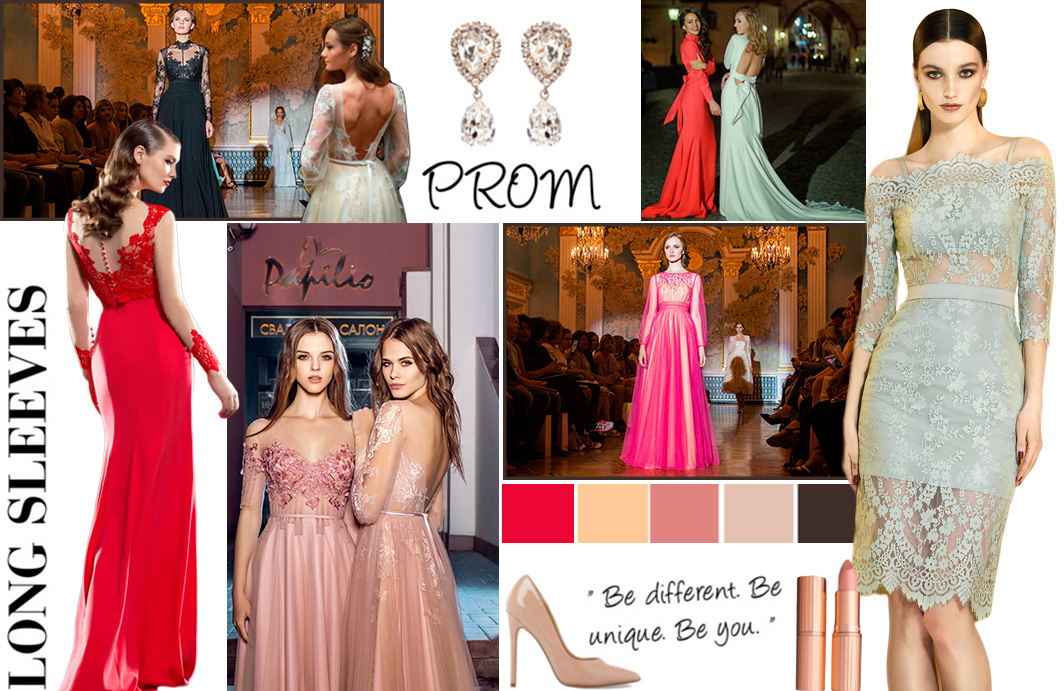 Jennifer Lopez, Julianne Moore and Nicole Richie…What do these three Hollywood actresses all have in common? They recently wore stunning long sleeved gowns to the Golden Globe awards and totally rocked the red carpet! The trend is getting bigger and bigger while the bohemian dress style taking over the Hollywood.
As prom usually takes place between April – June months, a long sleeved dress may have you feeling over heated already. However, at Papilio Boutique, as one of most fashionable prom dress boutiques in Toronto, we have the perfect long sleeved dresses to fulfill all your wants and have you feeling like a celebrity on your special night!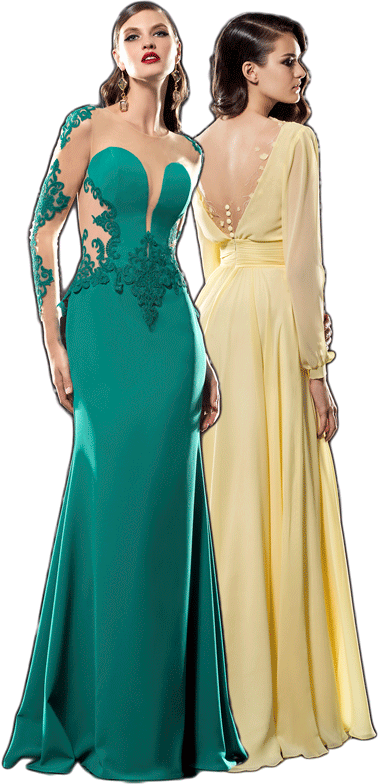 One of the most exciting parts about prom is being able to dress up. You may have that perfect prom dress envisioned in your mind since freshman year, or are just starting to think of ideas of what type of dress you want to start shopping for. Many girls will opt for halter or strapless dress because that is the "norm" they have seen in previous years Facebook photos. We are here to tell you be different, be unique, be a trendsetter – have all eyes on you this year in a beautiful long sleeved prom dress. Here are some tips on what to look for when shopping for that unique long sleeved dress at any prom dress store in Toronto:
Sleeves – With so many different styles of sleeves, they are guaranteed to add that extra wow factor to your prom dress. If you want the freedom to move your arms while also keeping them covered, the petal sleeve is perfect for you. For something a little more sexy and sophisticated, why not try on a dress with a sheer lace sleeve. The lace will allow you to show off some skin and gives your dress a more modern and updated style. One popular trend from 2016 that is carrying over into the New Year is adding illusion sleeves. They are usually made of sheer fabric such as lace, tulle or organza and may also feature beading or another form of embellishment providing that airy look. Our 2017 Nightglow evening fashion collection has several options if you are looking for a prom dress with illusion sleeves to add versatility. For example, style #221 is a great choice with a ¾ length illusion sleeve added to a sweetheart neckline. One of our top picks is style #220, a full-length illusion sleeve starting at the collarbone available in cornflower-blue, nude or dark green colors.
Colors – Although you are going for a different style of prom dress, the color can be a warm spring tone such true reds, peach, bronze, gold or even green. Try to avoid dark, dull shades like navy blue, grey and NO black. If you are looking for that eye popping red dress, style numbers #217, #222, #224 and #226b from our Nightglow collection are just a few to choose from. If you prefer a softer color, style number #222 is also offered in a violet-grey, or style's #202 and #205 are great if you want to be pretty in pink!
Body types – The tricky part about prom dress shopping can be finding a dress that flatters your figure and has you feeling confident about your body. To accentuate the bust and waist, go for a princess cut prom dress, which is snug at the top and free flowing underneath. If you have an oval or pear shaped body type, an empire waistline dress might be the best choice for you as it has a slightly higher waistline than the actual waste of the wearer. Corset prom dresses are becoming increasingly popular because they accentuate the curves at the hips and bust line. Style numbers #200 and #222 from the Nightglow collection are great for showing off that hourflass.
Accessories – Accessorizing can turn any dress from drab to fab! Remember it is important to add just the right amount of accessories for stability, but do not over accessorize that you draw attention away from your prom dress. Wrapping a stylish belt around your waist, adding a cuff bracelet or choosing to wear pumps (either closed or peep toe) are all great add on's to spice up that long sleeved dress!
Keep these tips in mind when beginning to look for your prom dress this season. Remember to be open for all kind of ideas, do not be afraid to be different, be unique, be you! Try as many styles as you can- and most importantly, have FUN! Do not forget to check Papilio evening fashion collections for unique prom dresses!
Happy shopping!