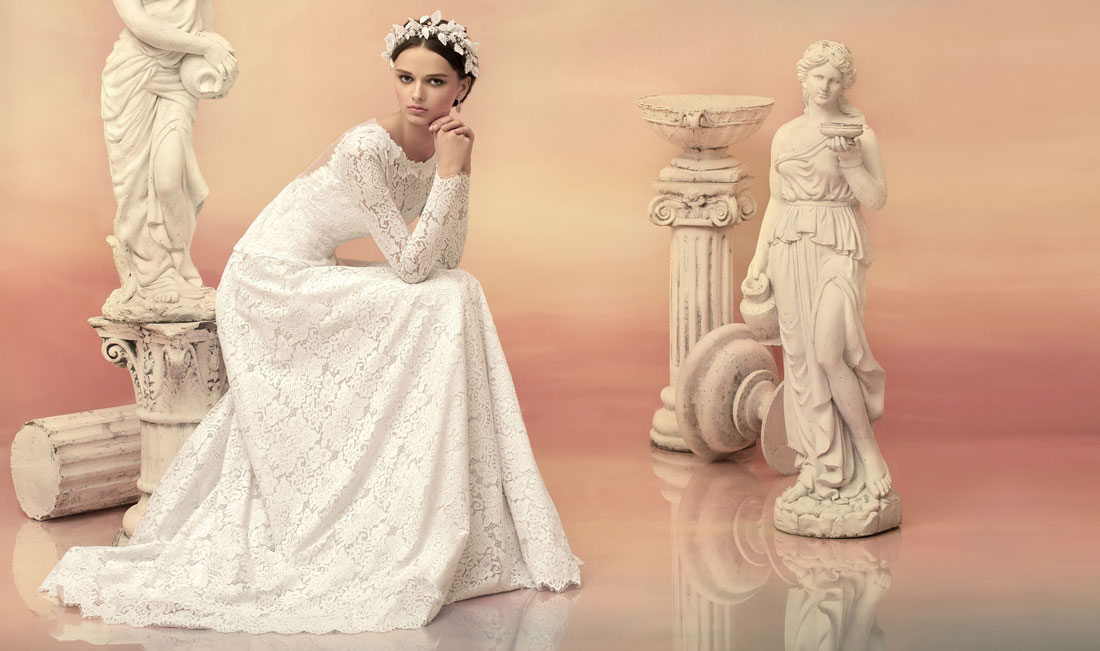 Lace has been the most desirable fabric since 16th century. Many royal and celebrity brides tended to move their preferences towards this luxurious bridal material, and dictated timeless fashion on lace wedding dress. Nowadays, it is an irreplaceable signature in the wedding industry. Whether our brides are wearing traditional lace wedding dresses, or more modern gowns with lace appliqué, or just a veil with lace embroidered trim, designers will always add unforgettable touch of lace. There are lots of variations of lace wedding dresses when it comes to style, however, the most important thing is the quality of lace. Papilio Team prepared best tips on how to recognize good quality and well-made lace wedding dress?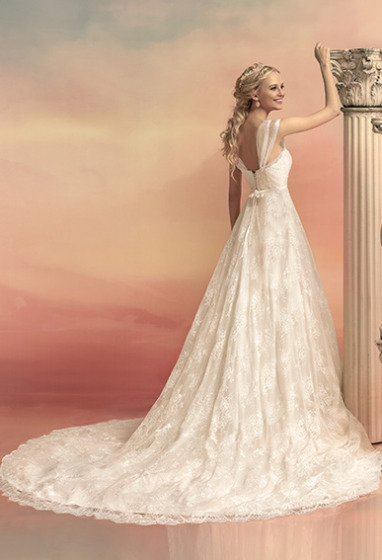 1. Quality of lace. The first sign that you should pay attention to in order to make sure it is a real lace wedding dress is that it must be made of one-piece lace fabric, NOT tulle fabric with lace appliqués. Be mindful, there are a lot of lace-like dresses available on the market today but we all want the real deal. If wedding dress is made of solid lace fabric, it will definitely give you a better fit and overall look. Another thing to check will be lace eyelashes. It is probably the greatest signature of high quality lace. You may wonder what are eyelashes? Eyelashes will be natural ends of lace fabric; they must be soft and fine to touch.
2. Types of lace. There are two commonly used types of lace: Alencon and Chantilly. Oh, la-la, both are originated in France, in Alencon and Chantilly regions. Alencon region offers a more refined, thick lace with floral details on a sheer net, where Chantilly lace is soft and thin. It is very delicate lace, often made of tiny silk threads to give it that special, soft feel that we all love. France is not the only place to look at when you are searching for real high quality lace. Not surprisingly our biggest fashion house, Italy, offers some of the best laces as well. A great example would be Venice lace, which is a touch heavier with flower branches, foliage, and other unique, beautiful ornaments. We suggest you ask your bridal consultant where the lace of your dream dress is coming from. At the end of the day if you are allocating a good amount of your wedding budget for the dress, you should know its story as well…it can become your heirloom!
3. The right cost. It is a well-know fact that good quality lace is a high-end, luxurious material. In most of the cases, real lace wedding dress will be priced much higher than, for example, a beaded gown. Good handmade lace takes a lot of work and will cost a designer minimum 100 dollars per yard, and can easily go up to 450 dollars per yard. Cheap plastic lace start from 25-50 dollars per yard. Which makes it more attractive to some shoppers but at the end of the day the look is completely different. Ask your bridal consultant if you would like to purchase extra lace to match it with other accents on your wedding day how much will it be.
Lace is classy and elegant …We guarantee that you can always find a good quality lace wedding dress at Papilio! Our bridal collections are featuring a large selection of wedding dresses in different silhouettes, necklines and colors. Please browse through our latest collections here and let us know what you think.
Stay tuned,
Papilio Team