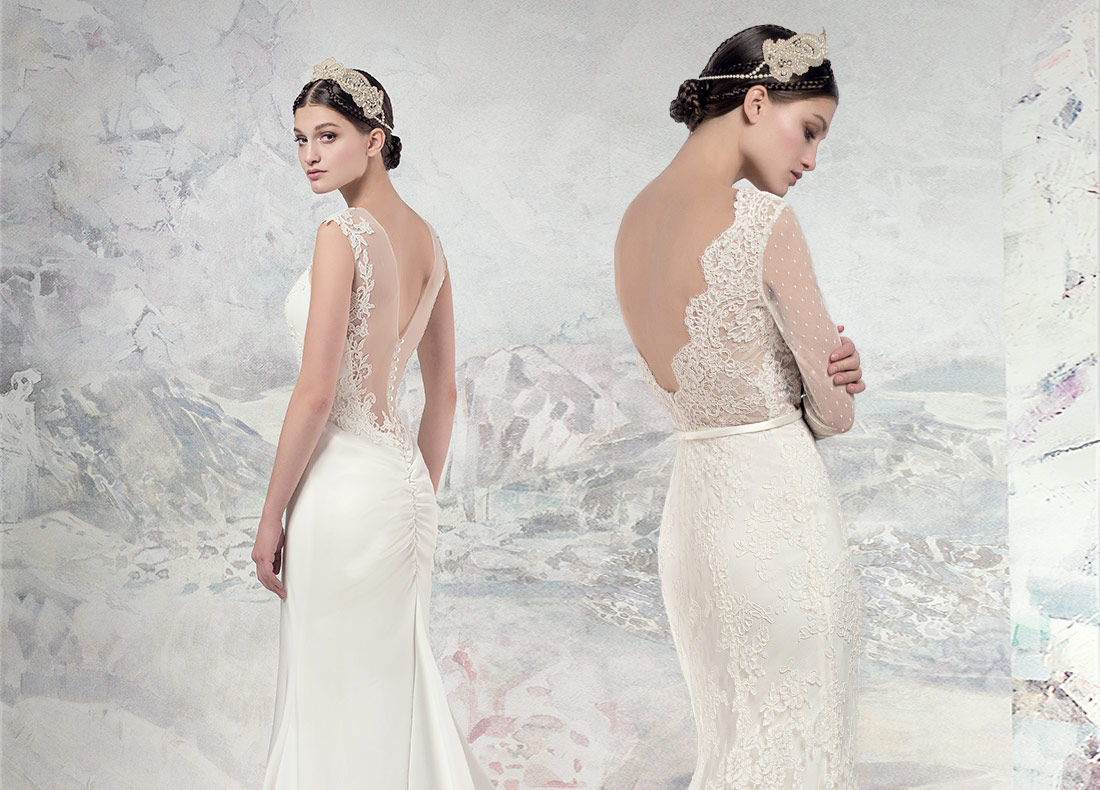 Few bridal trends stay popular as long as an open back wedding dress. This style has become a true fashion statement over the years. Dare to be different, and show off your figure with a flattering open back wedding gown!
You might be on the fence about whether or not to go with an open back wedding dress. You might not feel comfortable showing off some skin or simply do not think open back dresses look good on you. Regardless of your doubts, here is a couple of reasons why you should try this style: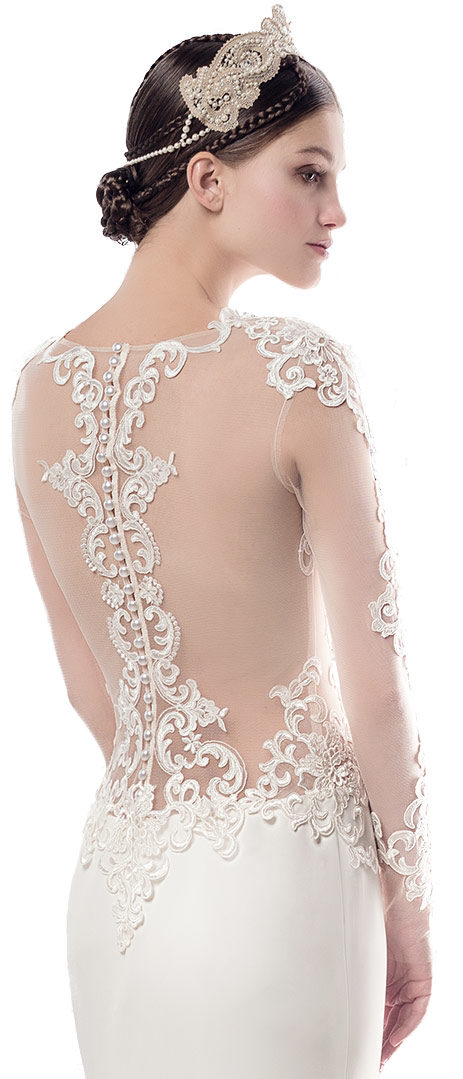 – Open back dress styles match a true bohemian vibe. Boho is the biggest trend this season. Bohemian wedding dresses are all about looser fit and flowing fabrics to show off your body. Even if you are aiming for a more formal wedding, an open back detail paired with silk, chiffon or lace will create the bridal look that is classy and elegant. 
– There are three main styles of an open back wedding dress. A back can be above the waistline, on the waistline, or below the waistline. Pair any of these styles with a chosen silhouette to create your perfect look. For a feminine look, we would recommend mermaid style wedding dresses with low back. If you are looking for more relaxed fit you can try A-line silhouettes with open back above the waistline. The possibilities are endless! 
– One of the most popular choices is a lace back wedding dress. This style says elegance and sophistication; it adds modesty and romance to a bride's image. A lace back wedding dress also works magic by creating an hourglass figure and helping to conceal minor skin imperfections. A lace back wedding dress guarantees to have all eyes on you when you are walking down the aisle on your big day!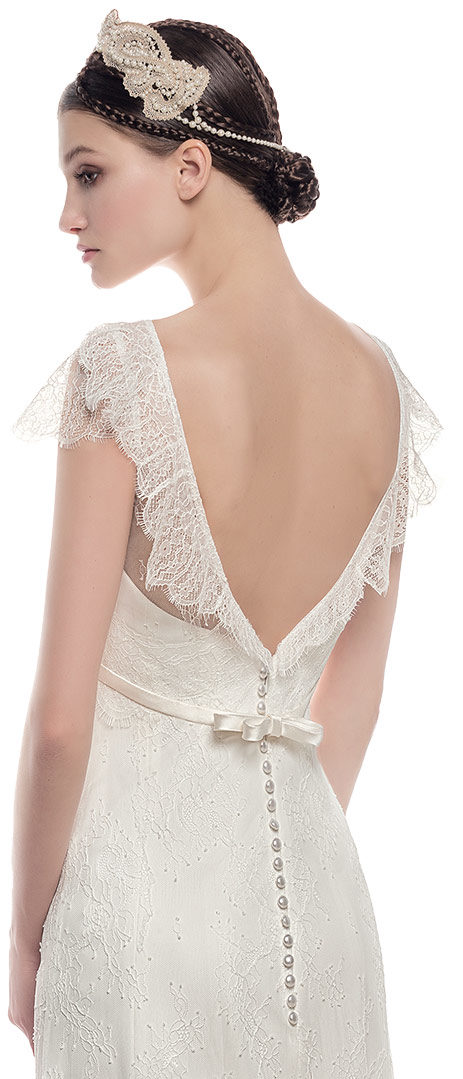 In addition, wedding dresses with lace backs or illusion backs are more comfortable to wear. If you are looking for an open back wedding dress in Toronto, Papilio Boutique has many great options of wedding dresses with lace, illusion and open backs to try on. For example, style #1702L from Papilio collection – Wings of Love features a beautiful illusion back. Its fit and flare silhouette sits on the waistline and elongates the torso with its button-up design back. Style #1614L from the Swan Princess collection is an A-line silhouette with a more intricate lace top. This style is another example of a wedding dress with illusion back. If you are looking for a lace back wedding dress, style #1503L from the Hellas collection will be a stunning choice. This sheath style wedding dress has elaborate beading on the front and back. Browse Papilio collections and get inspired!
While an open back wedding dress may not be for everyone, there is no harm to have an open mind when shopping for your dream dress! When trying different silhouettes, you will quickly understand what style works best for your body type. Remember to bring your trusted friends and family members with you to get their opinion and, of course, create some memories!