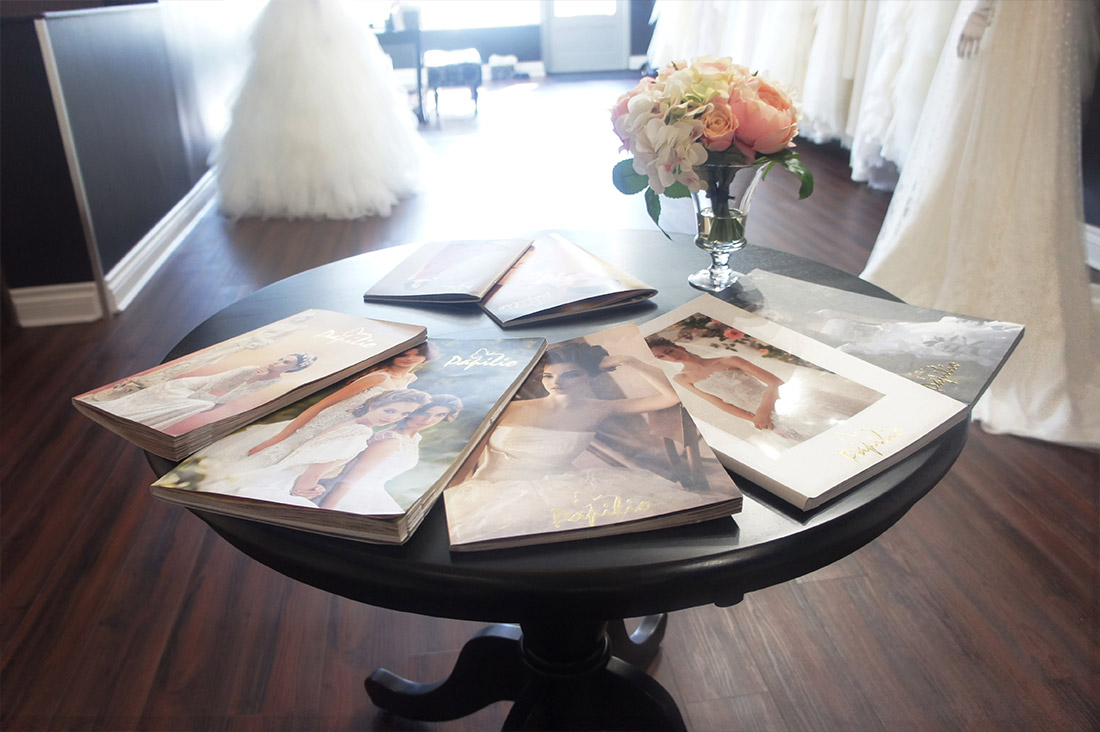 Hello future brides! We are back to shine more light into the world of Papilio's boutique in Toronto. In this day of a harsh economical situation, we always have to count on our budgets. At Papilio, we offer future brides astonishing wedding dresses at affordable prices.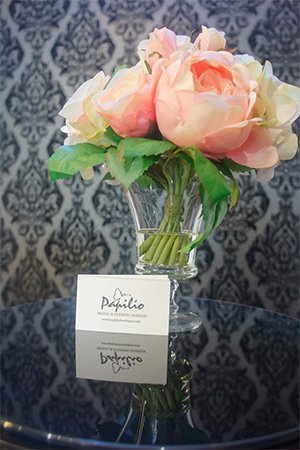 Papilio was established in response to the high demand for stylish designer wedding dresses at a great price. It is easy to find dresses with unlimited budgets. But why put yourself in debt when you can have it better? Today, to look best on your big day, you do not need to spend $5,000-$10,000 thousands of dollars on a wedding dress. Papilio wedding dresses range from $850 to $4000, evening and cocktail dresses – from $350 – $1000+ dollars.
Every dress is produced on our manufacturing facility in Belarus. Papilio never sacrifices quality in its work. We work with the finest lightweight materials from France, Italy, and Spain, where the team of designers spends months crafting each silhouette in order to ensure the perfect fit and exceptional quality.
Because we design and produce everything under our own fashion house, it allows our costs to be much more affordable than other designers. All Papilio dresses are super light, no matter how many layers you choose to wear. The use of natural fabrics allows your skin to breath the entire time you are in it, so you will feel comfortable and look glowing during the entire wedding day. You may not even want to take it off!
… And this is not all. We saved the best secrets for the end! Being the official representative of the designer allows us to cut down special order times!  We managed to cut standard 8 – 10 months to 4 – 8 months! Hello, last-minute brides and all those who just like to leave it to the end, like the cherry on the cake! Last, but not least we try to save you money on all alterations. We always take extensive measurements and order the closest possible size to your shape. When possible we ask the production department to cut skirt length for our clients when crafting the dress, saving you extra $$$, which you can use to buy your accessories or pamper yourself with a spa day!
Contact us today at info@papilioboutique.ca, and we will be happy to book you an appointment and help you in finding your perfect wedding dress!
With love, Papilio Team