This cocktail dress is dream-like, elegant, sophisticated and glamorous. Without a doubt, it can start and stop a conversation at the same moment.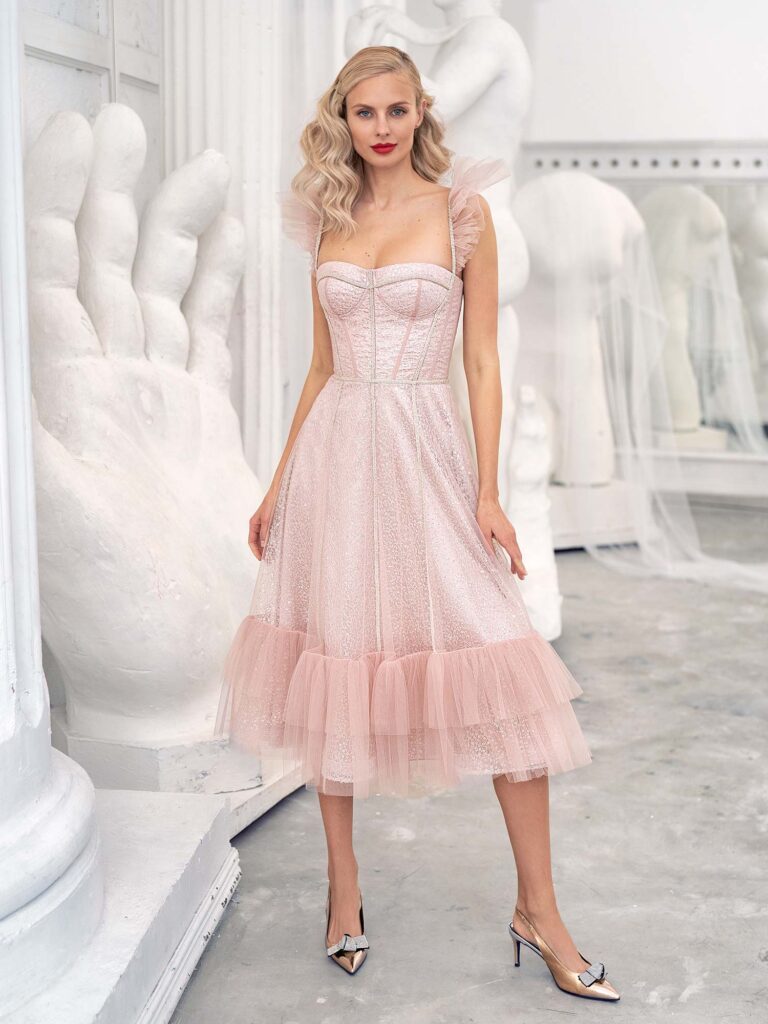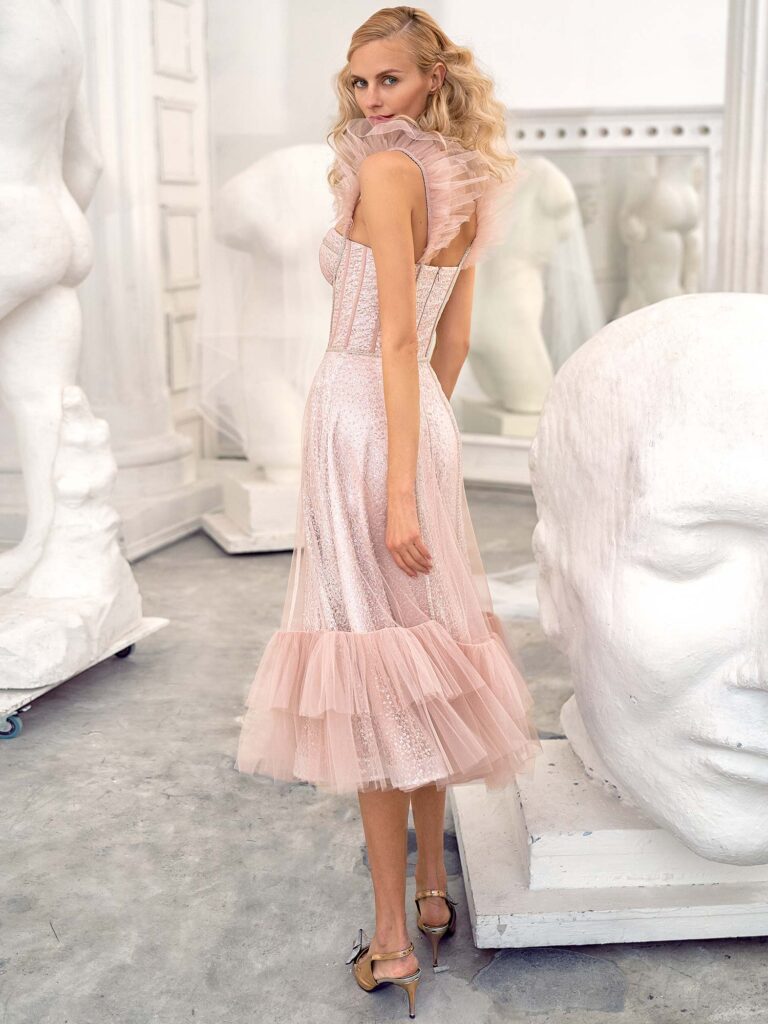 What do you think about this unique engagement dress? It will give you the rush of confidence that floods through you when the zipper finally reaches the top.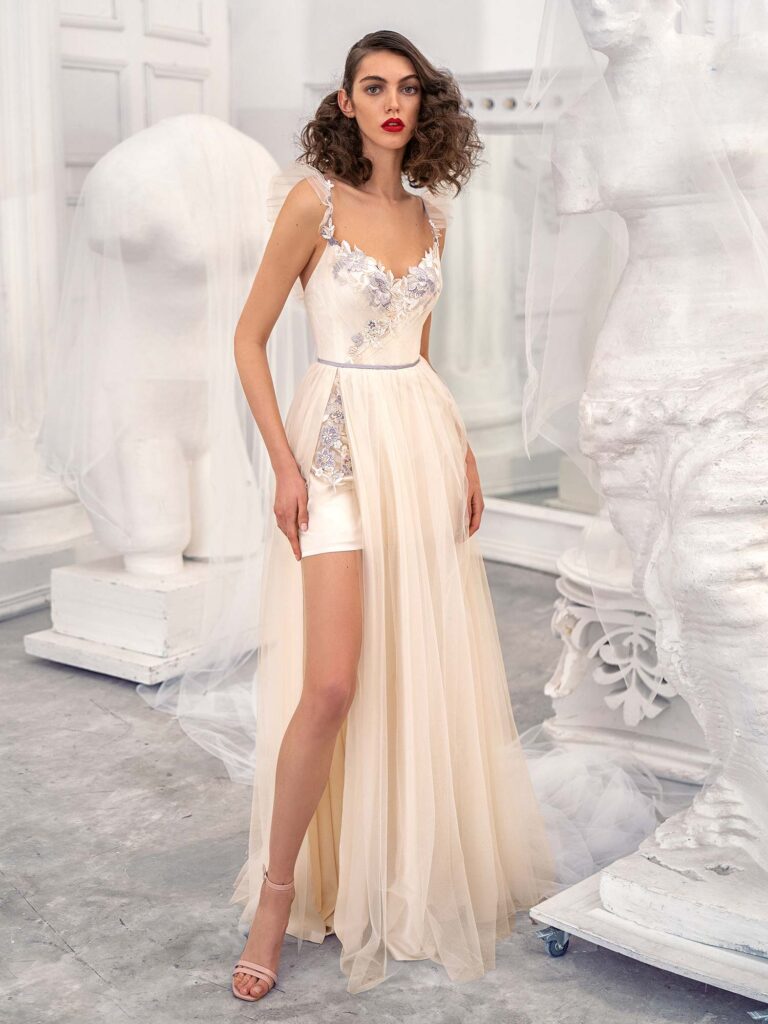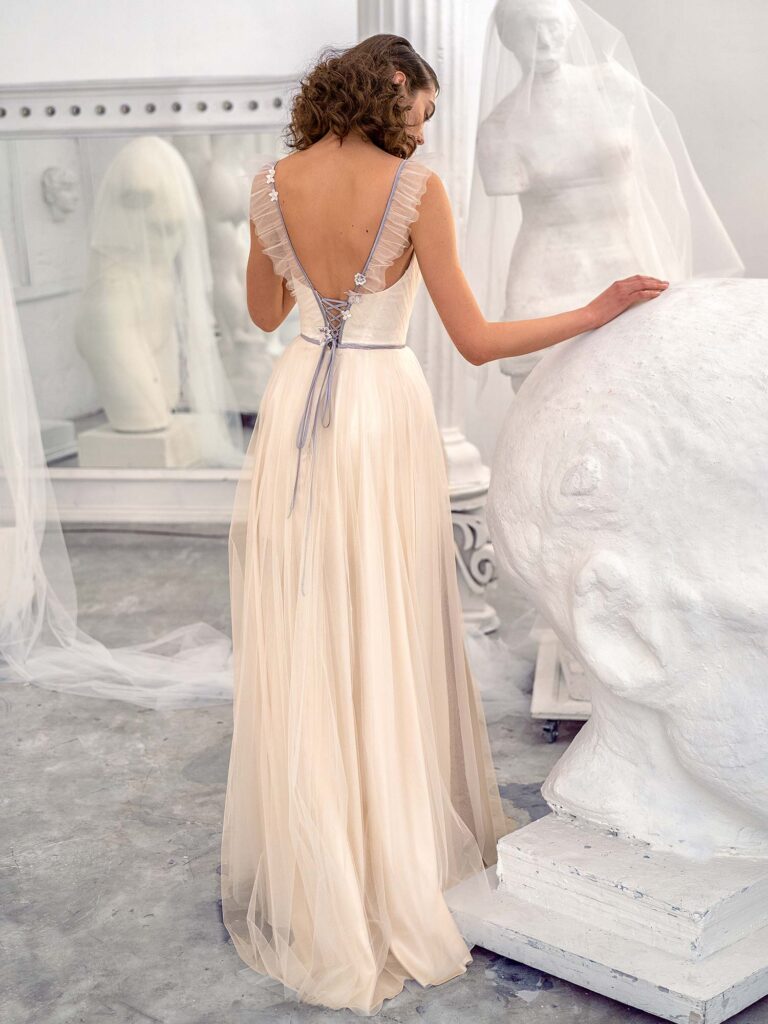 This feminine evening dress features statement sleeves with embroidered flower appliqué. Its corset top and flirty skirt give the dress an authentic vibe.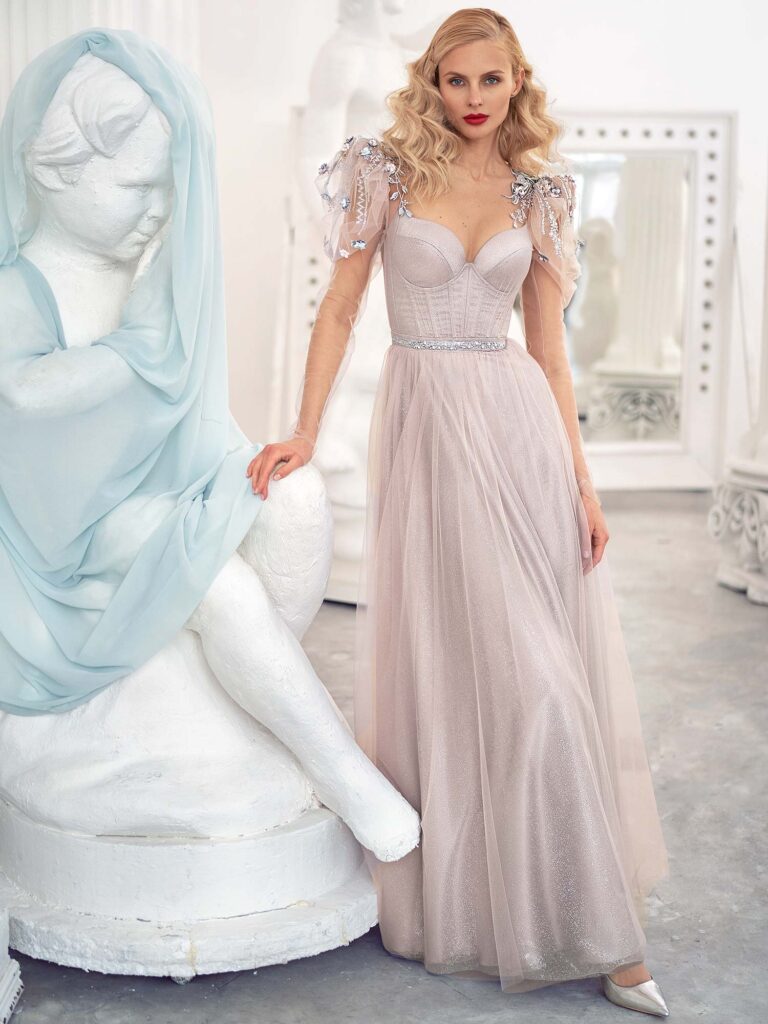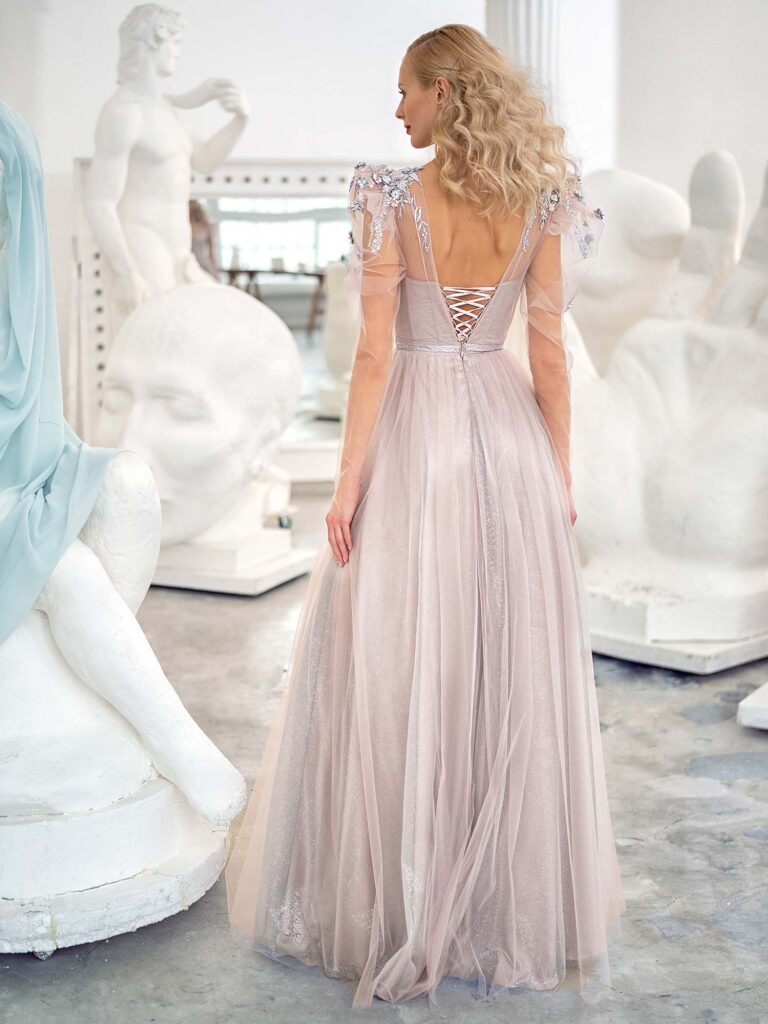 It is a perfect evening dress for weddings. It comes in many colours: purple, grey-blue, ivory, powder, cherry, black, nude, etc., whatever your bride-to-be desires you to wear.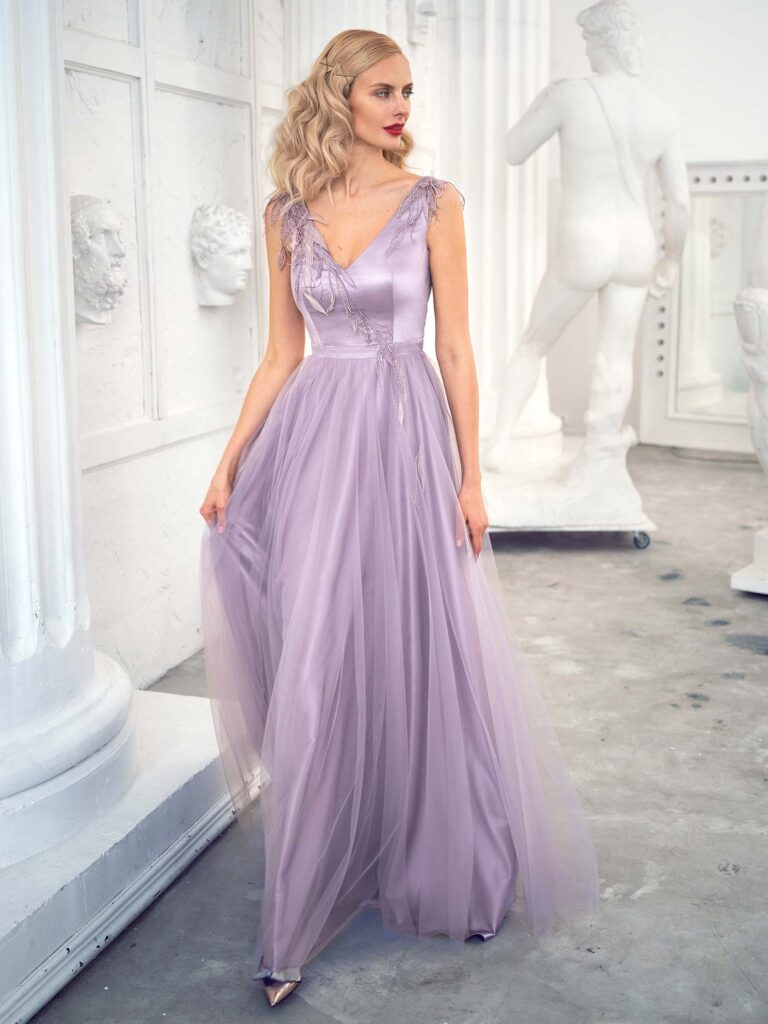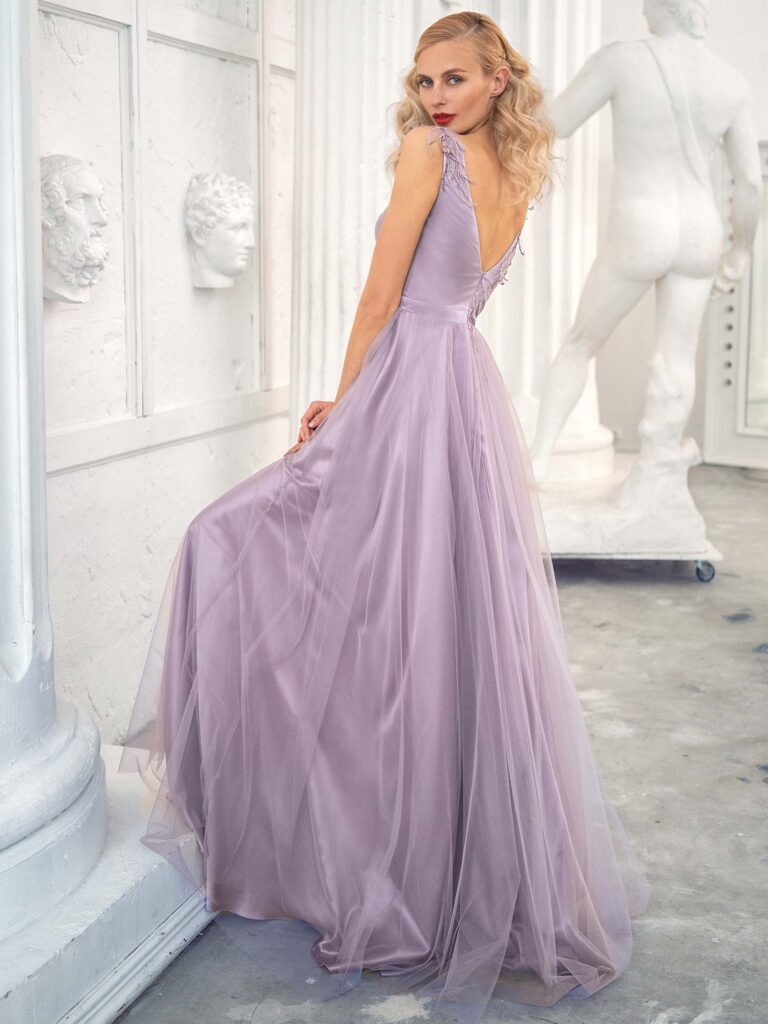 The hush will fill the room when you enter it wearing this magnificent dress. Okay, now stop imagining it, and live it. The most fabulous feature it has is detachable bishop sleeves that change the entire look.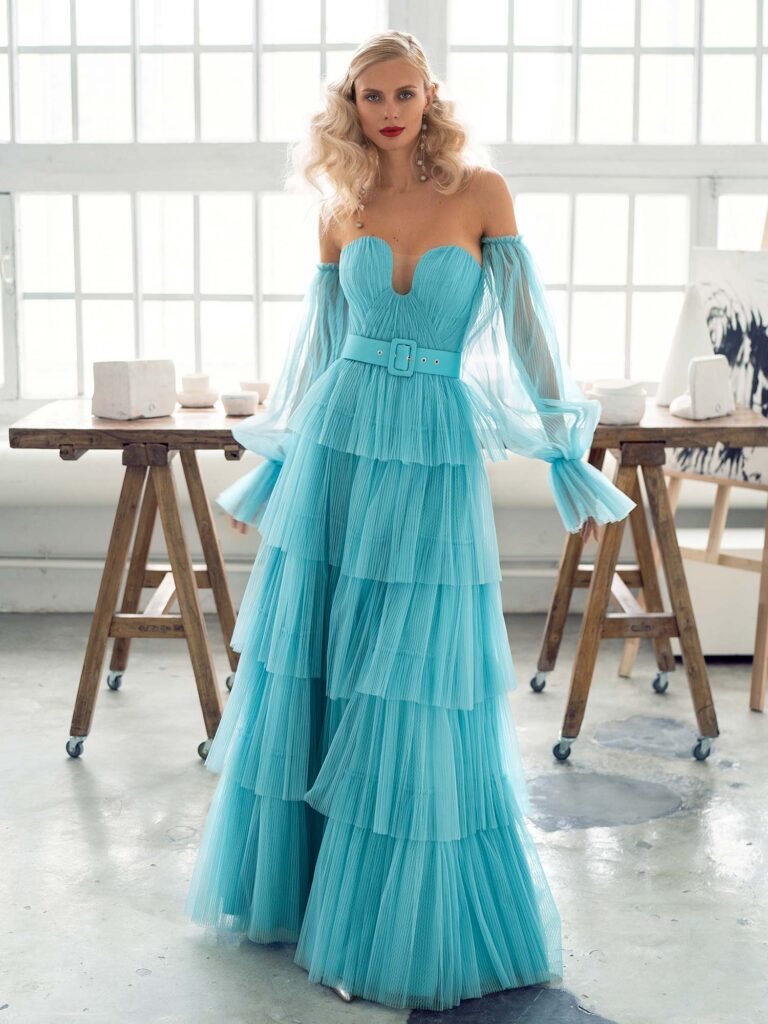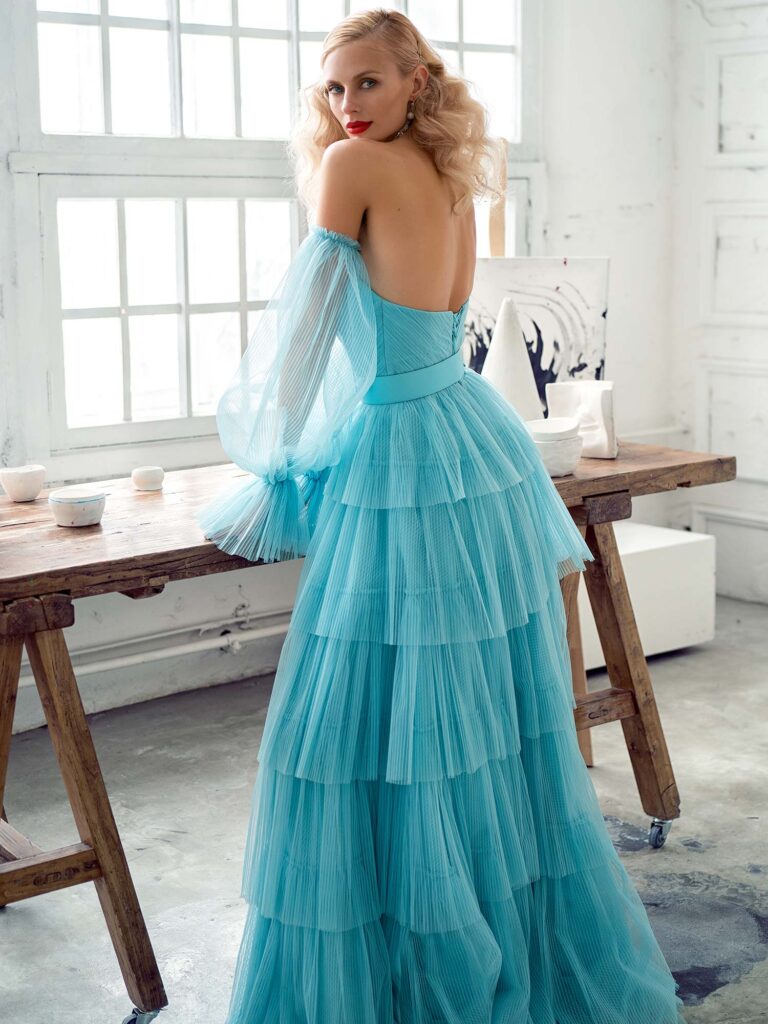 This style regularly turns heads, weakens knees, and raises blood pressure. It does not need further introduction, just come and try it on.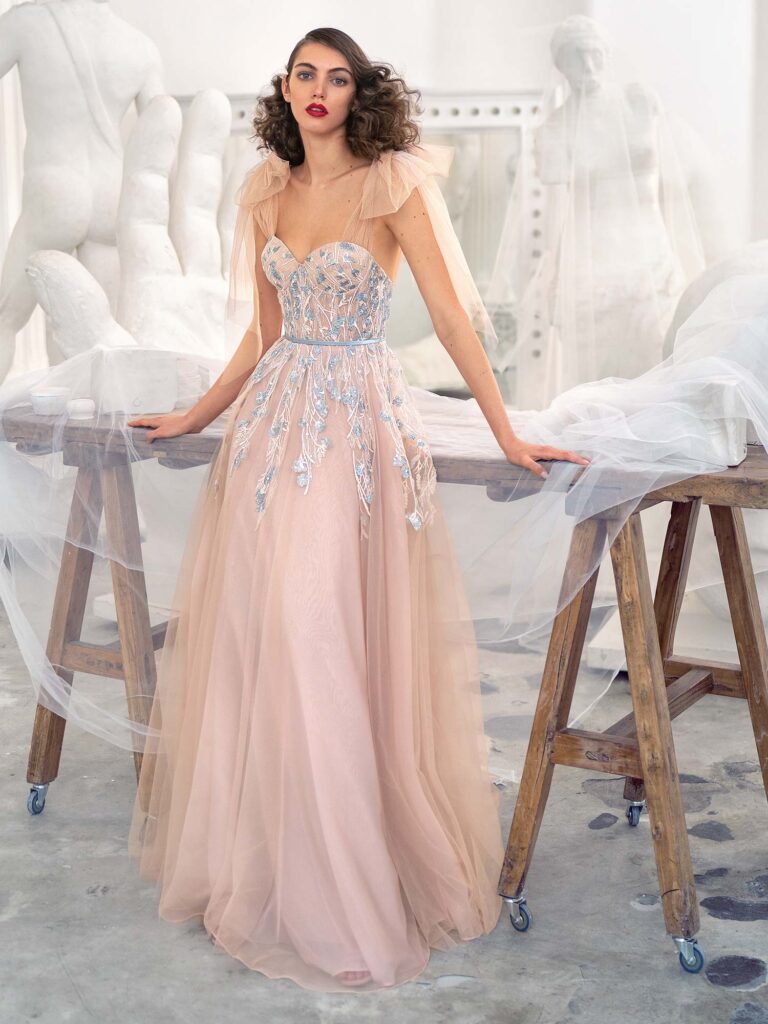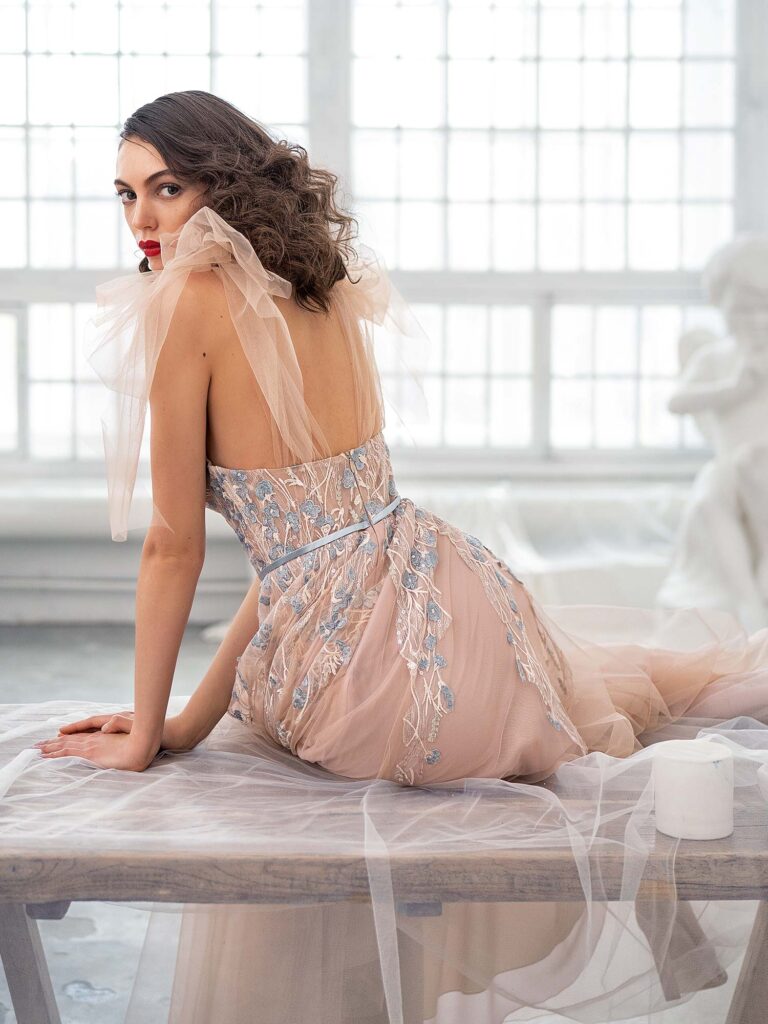 If you are looking for a mother of the bride or groom dress, this satin dress is lovely. It features a flattering off-the-shoulder neckline and a column skirt.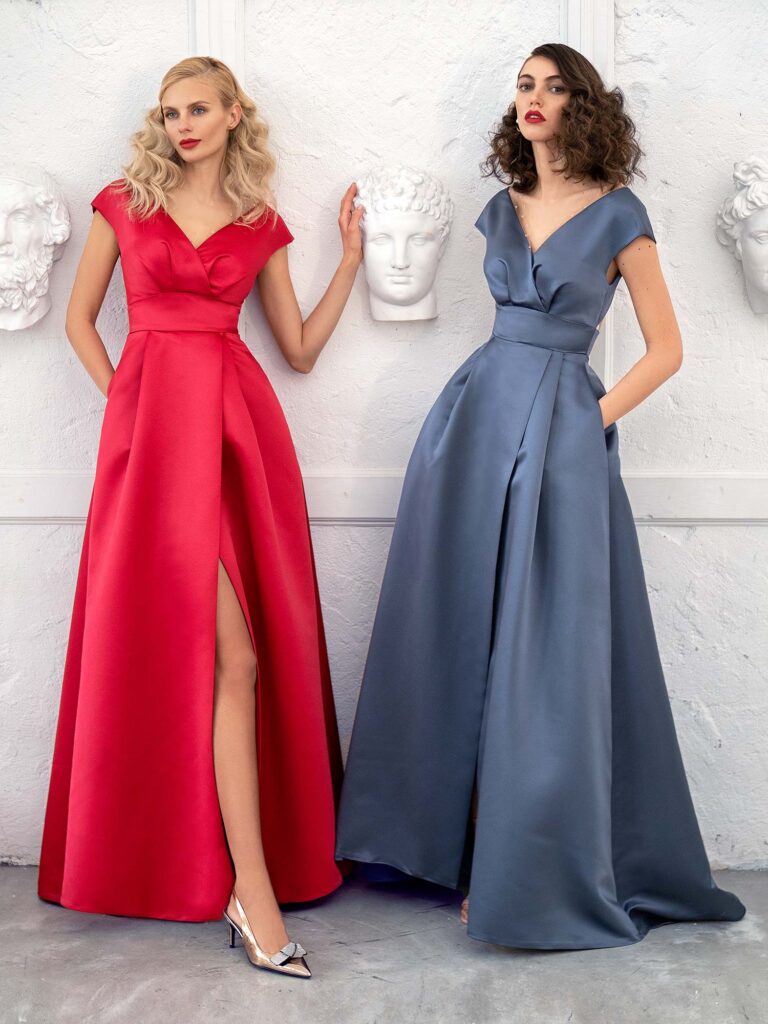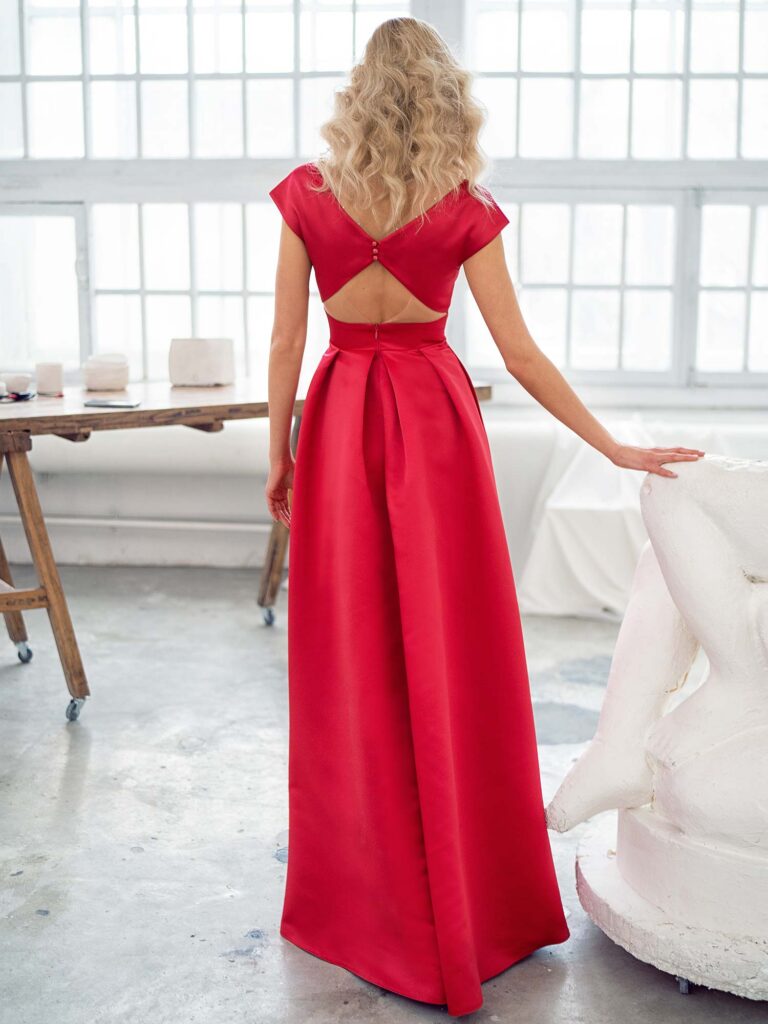 This sophisticated evening gown highlights a beautifully beaded bodice accented with 3D embroidery. A deep V back completes the look.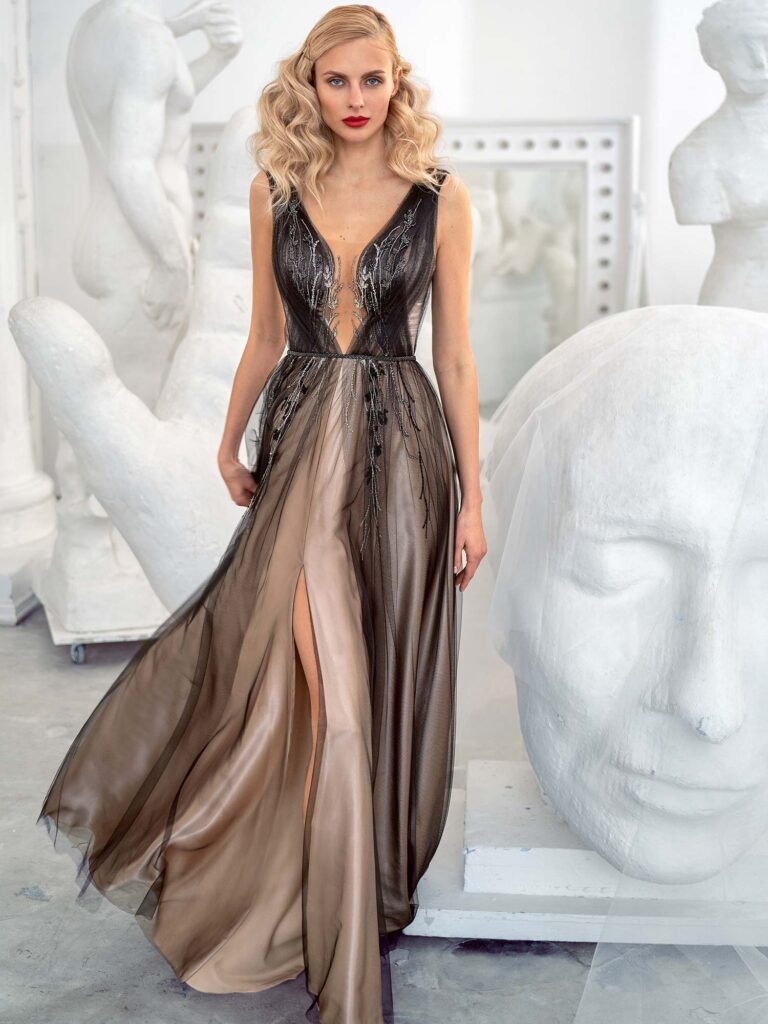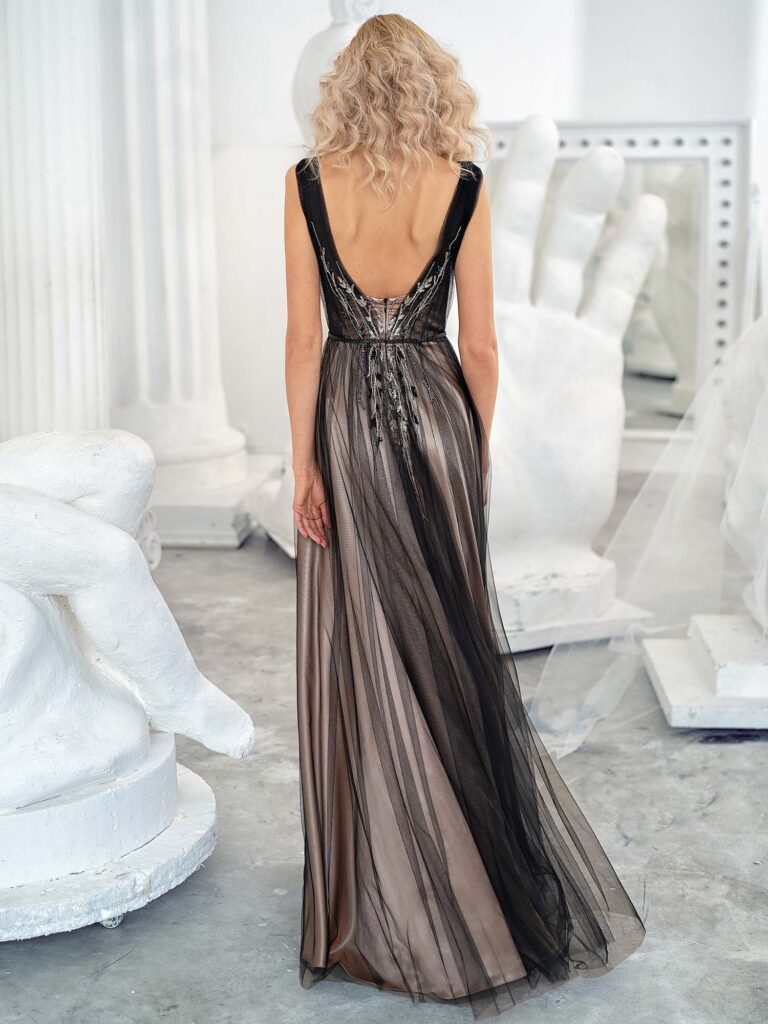 What about a sexy dress in a forest green colour? This evening dress has a jaw-dropping silhouette. Re-energize your wardrobe with this verdant hue.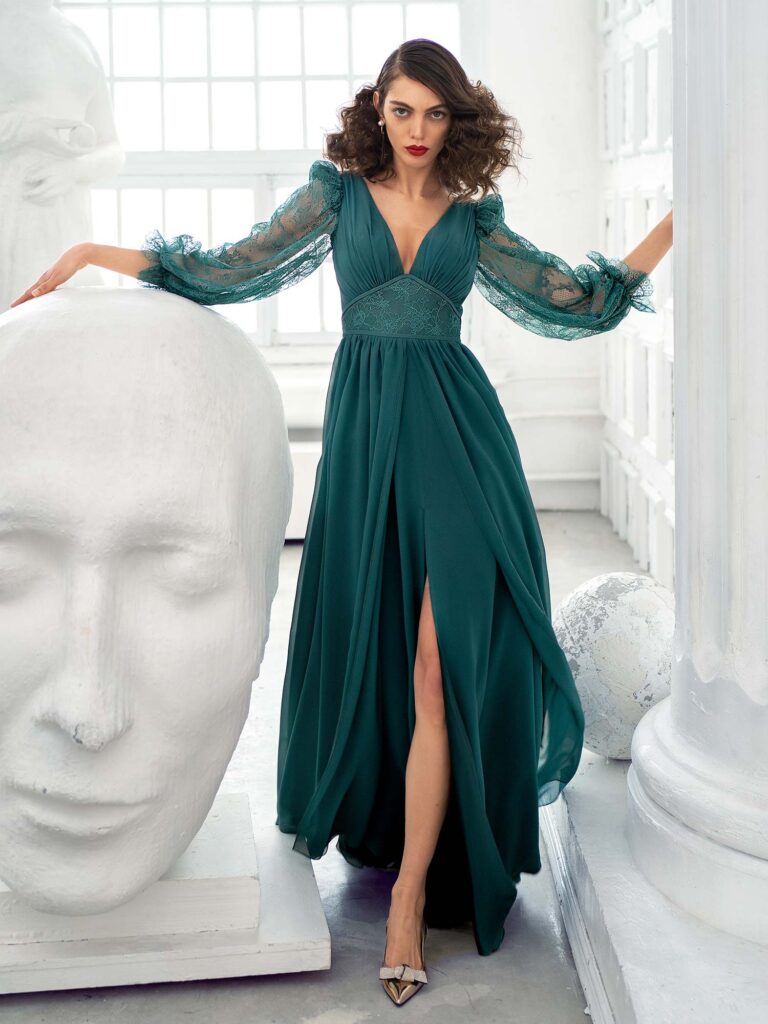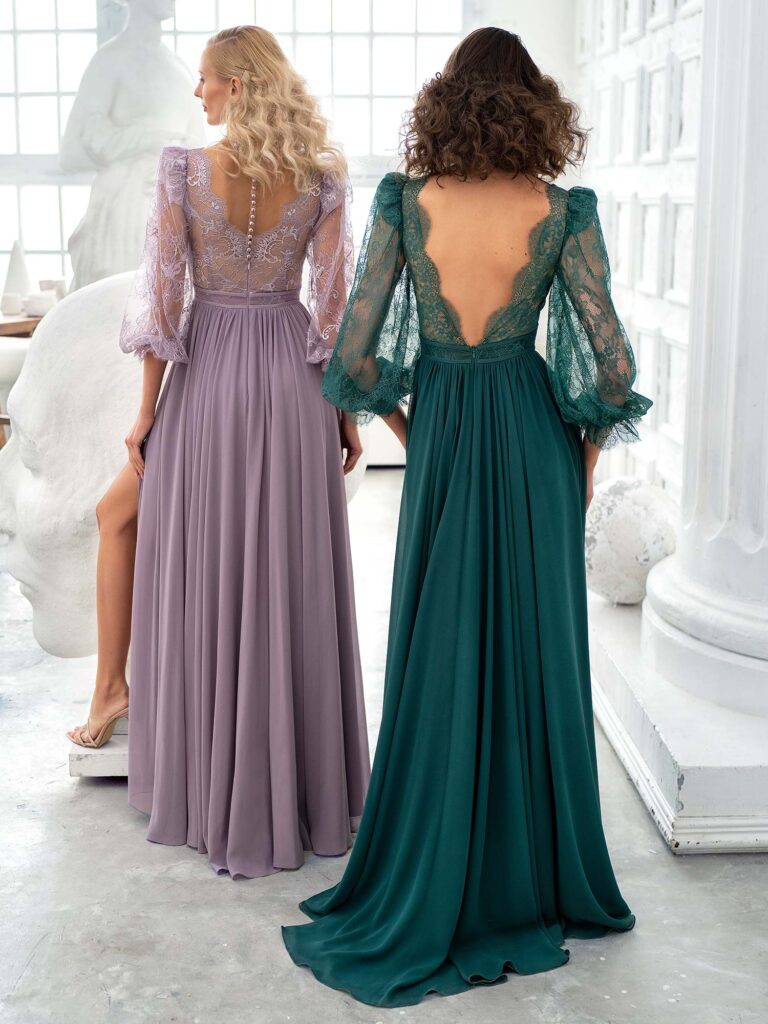 We love this formal dress that flashes a ravishing plunged V neckline, embellished fitted top and romantic flowy skirt. Boost your visual appeal with this captivating style from Papilio.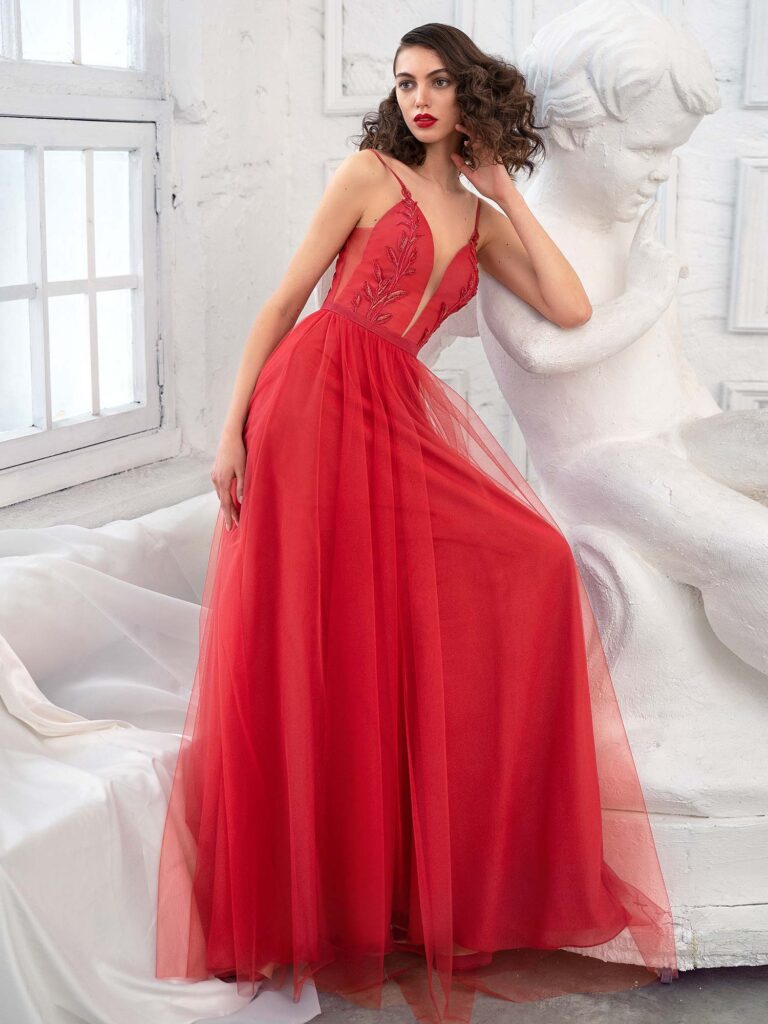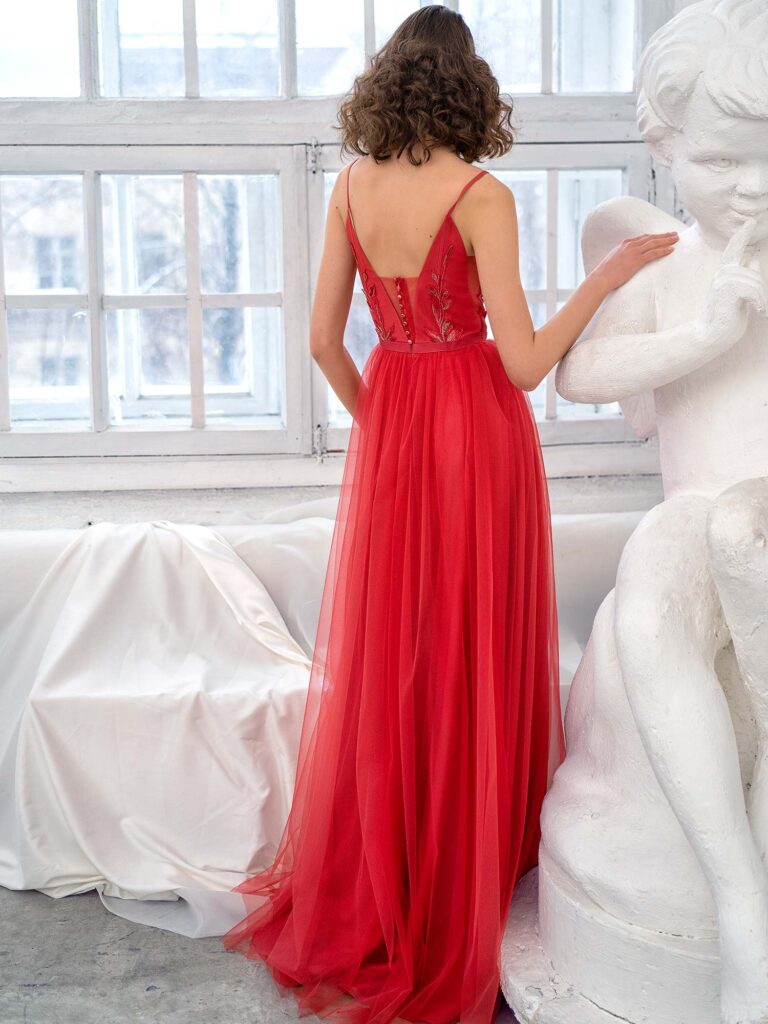 If you are looking for something demure, this soft blush pink number might be a suitable choice. The cocktail dress with an illusion back, cap sleeves, and unique embroidery is super classy and elegant.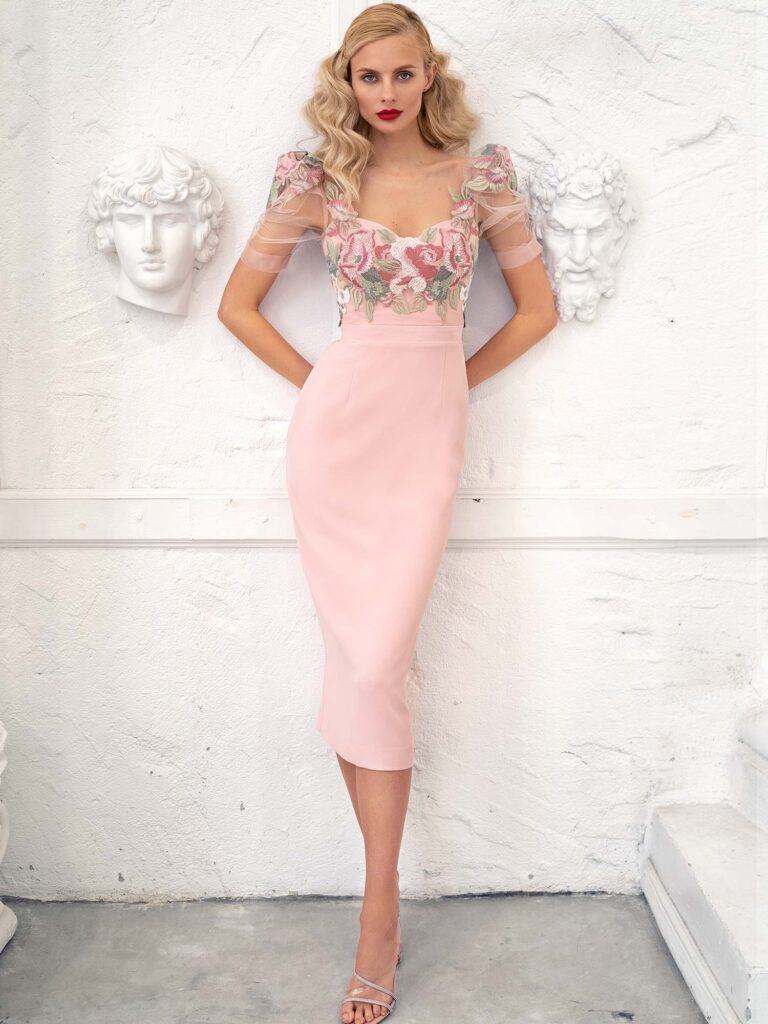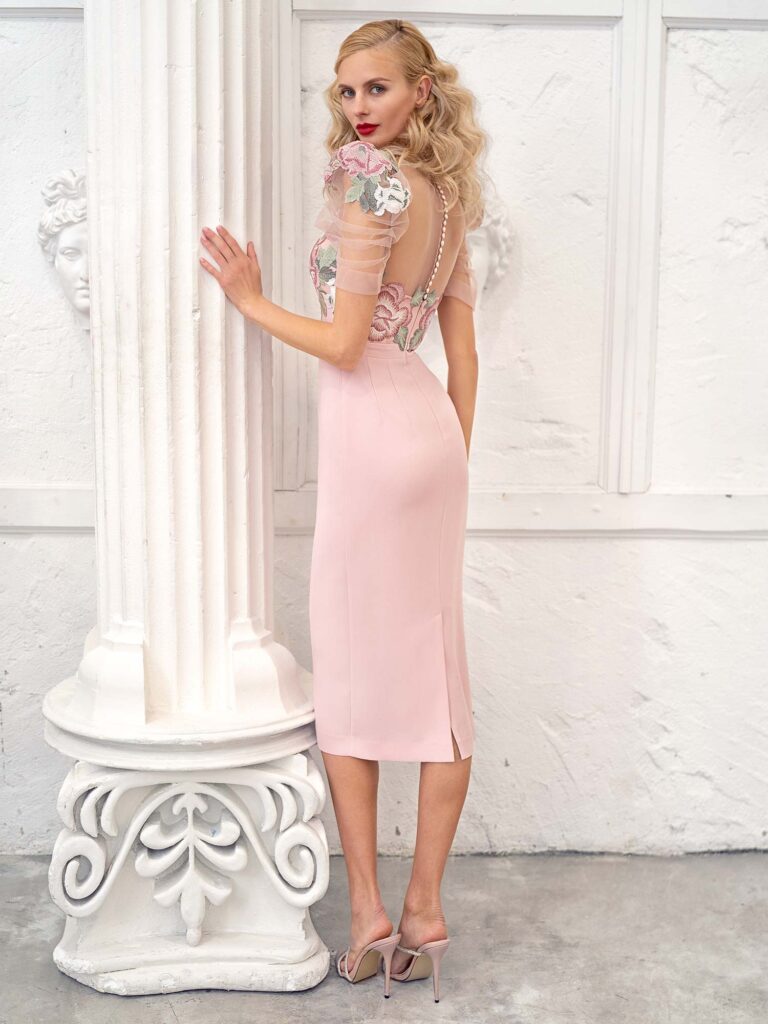 If you are not in the mood to wear an evening dress for someone's wedding, why do not you try on this gorgeous 3-piece suit? We think it is an absolute stunner!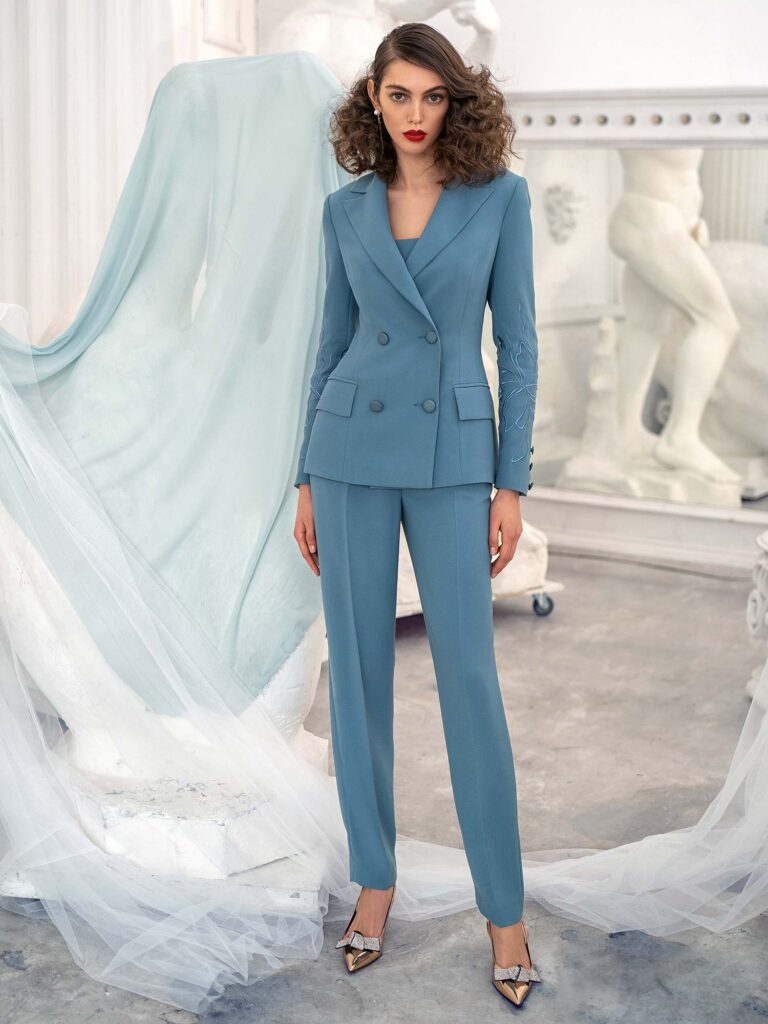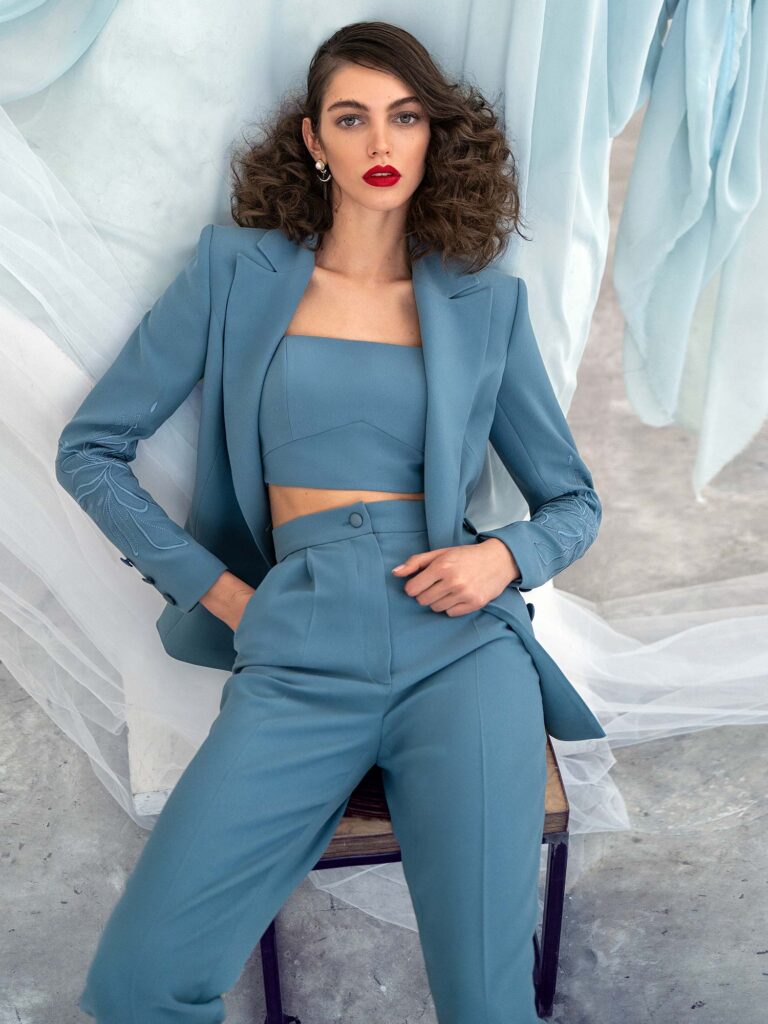 For more ideas of evening dresses for weddings and other special events, you can browse our collection here.