Elegant Mother of Bride Dresses & Mother of the Groom Gowns
This gorgeous mother-of-the-bride dress is from our 2021 fashion collection – Cassiopeia. Enjoy its stunning, ultra-modern design, which features a beautiful silhouette, luxurious fabrics and the finest quality.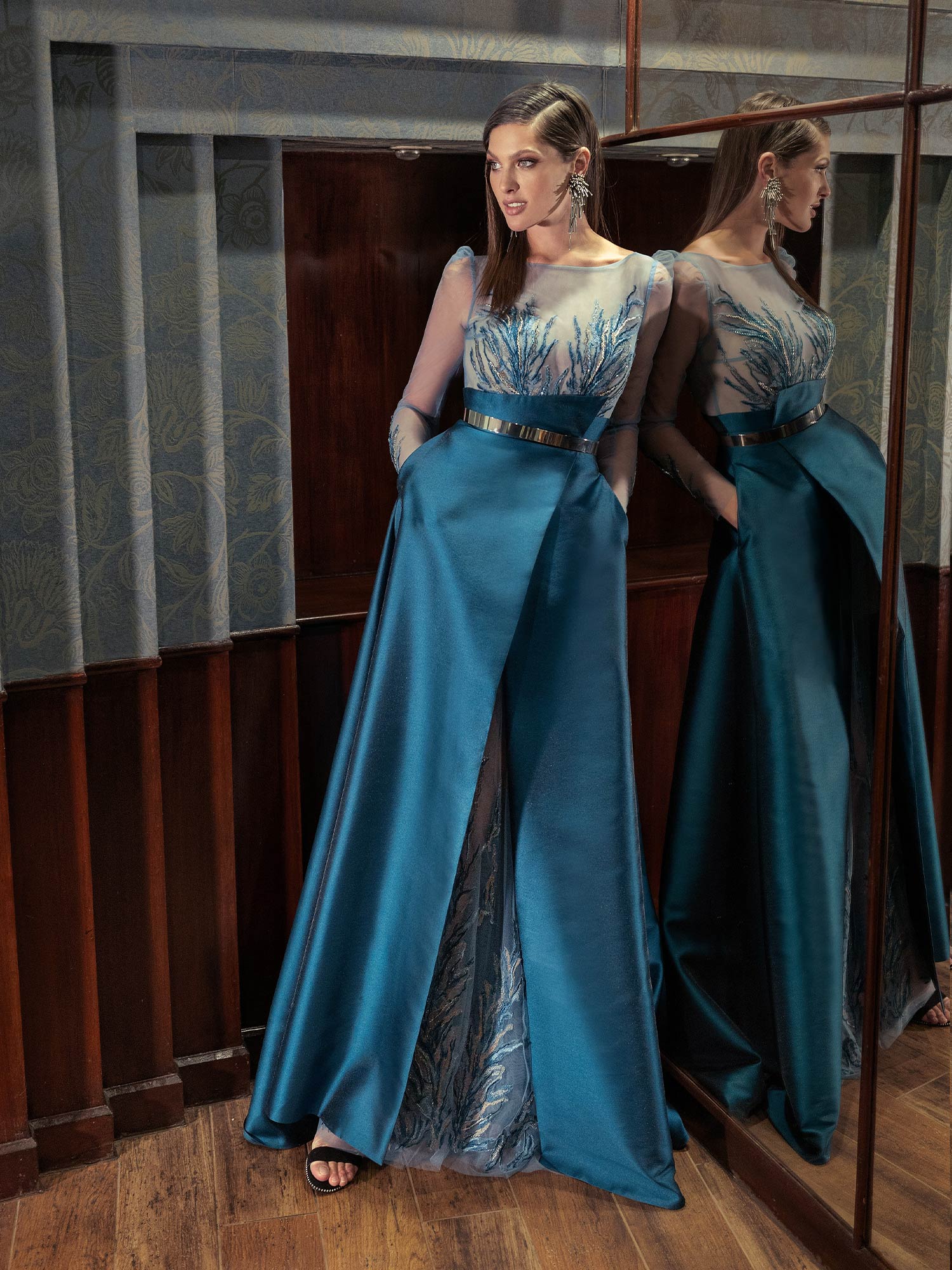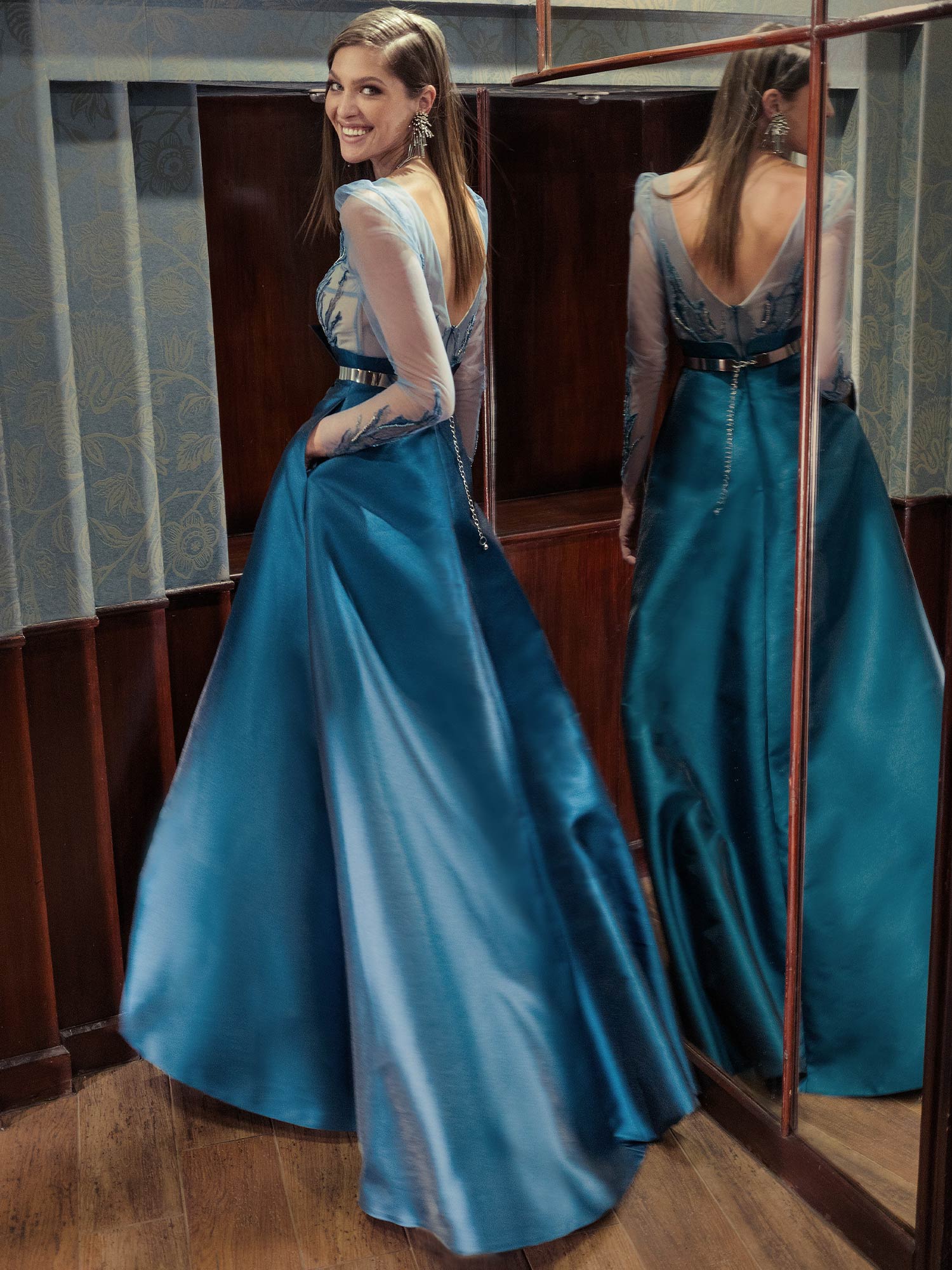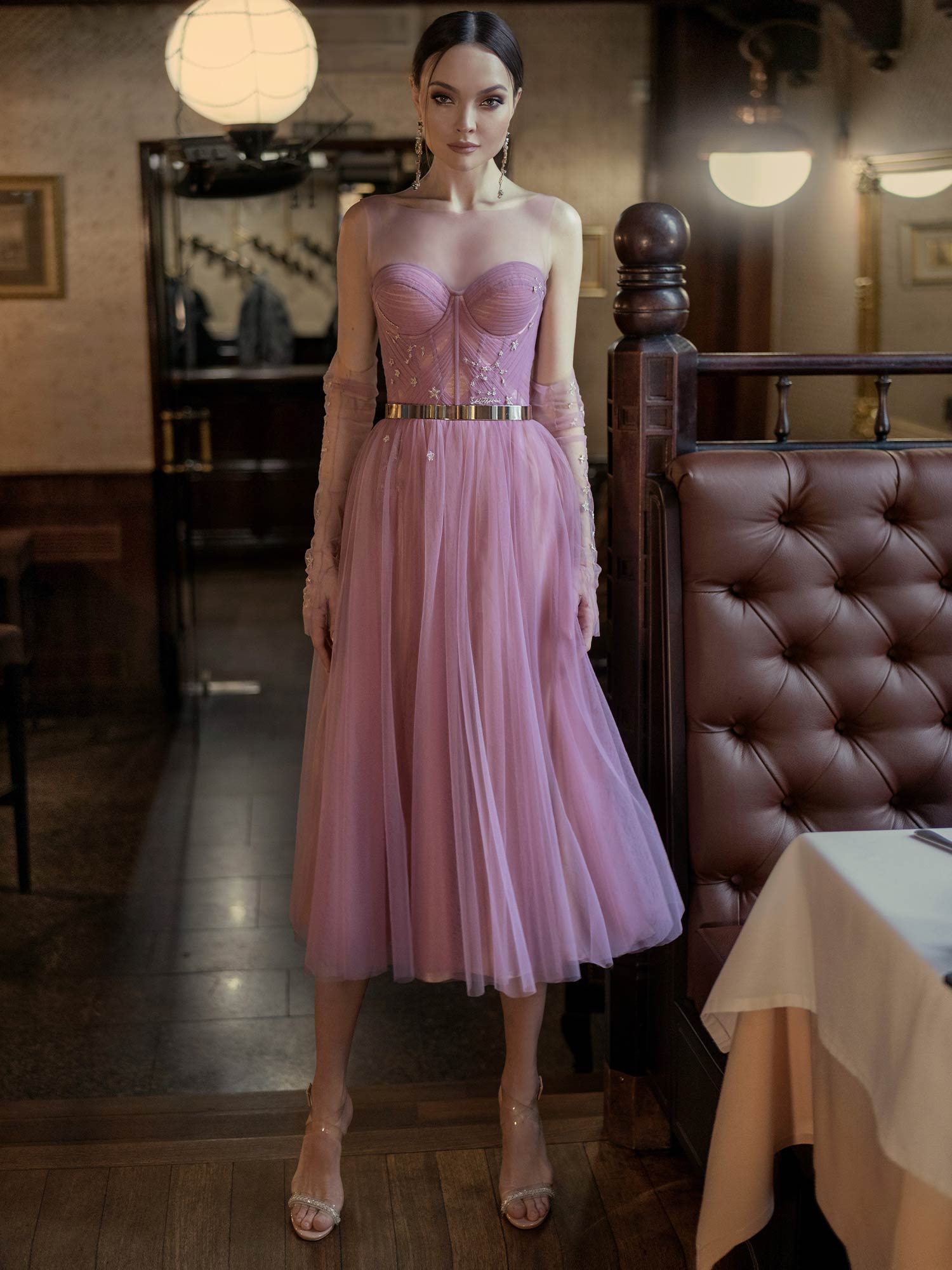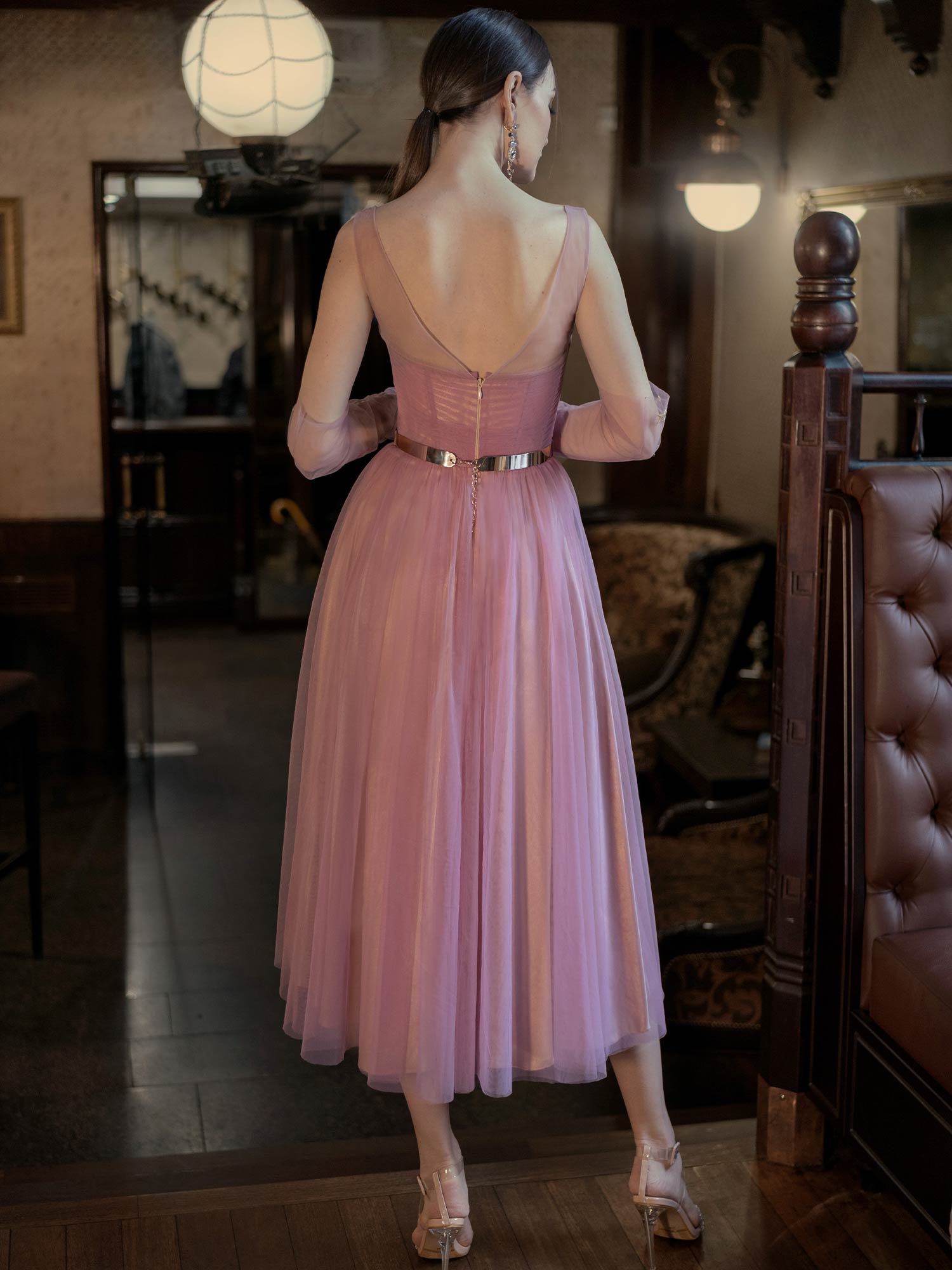 We are in love with this colour. The faded rose colour is in trend, and it will look incredible for a spring or summer wedding. You can order this beautiful evening dress in midi or floor length. Consider the venue, season and wedding theme before deciding on your skirt length. 
Trend Alert: Charming feathers gracefully replaced fringe on the fashion scene. Designers combined feathers with satin, lace, chiffon while creating evening gowns for mothers in 2021.
Here is a classy and elegant mother of the bride & groom dress for your consideration. This design is perfect if you like some extra coverage while staying fashionable. The style is available in lilac, red, blue, pink, lilac-brown, and sea-green colours.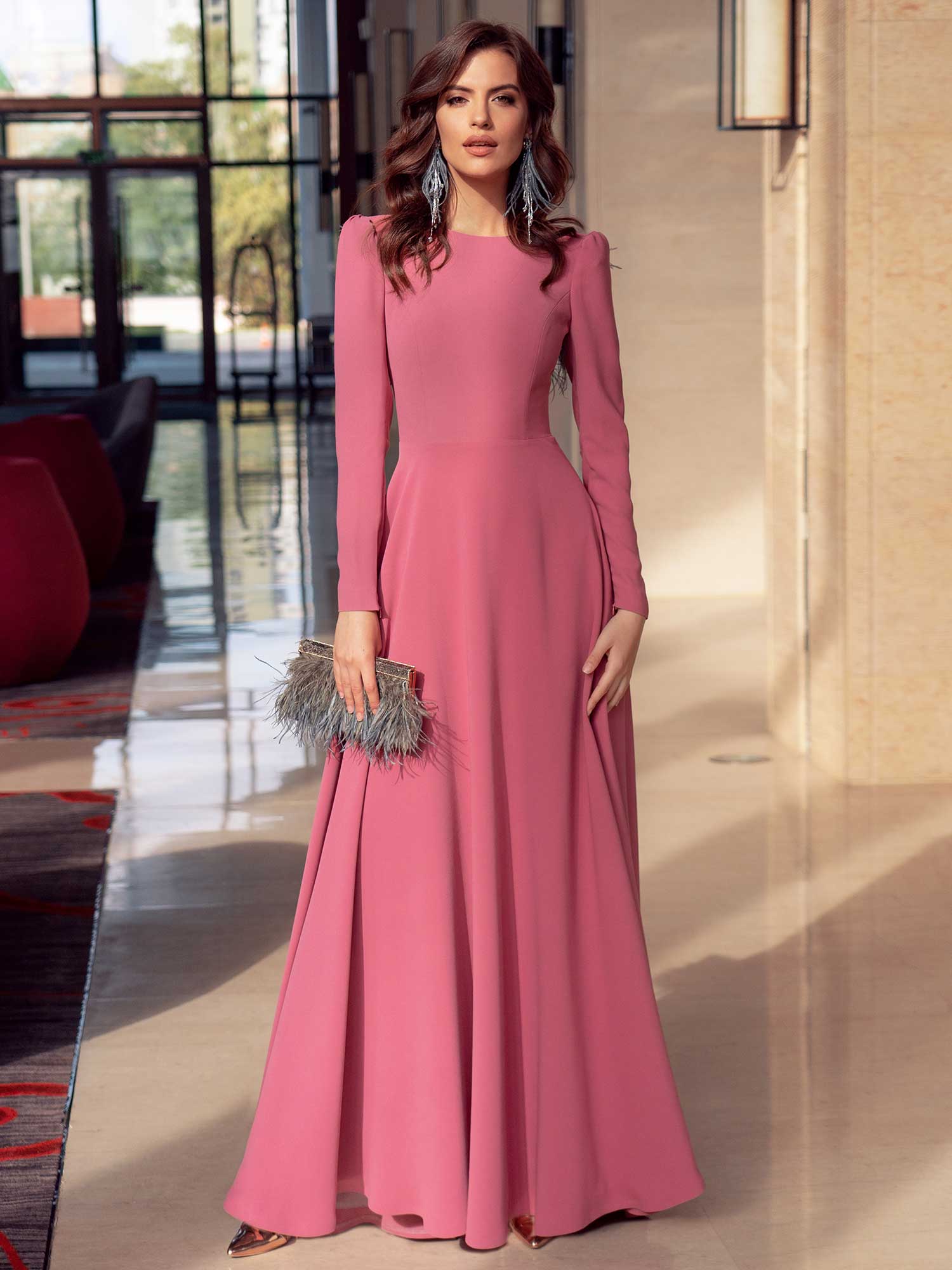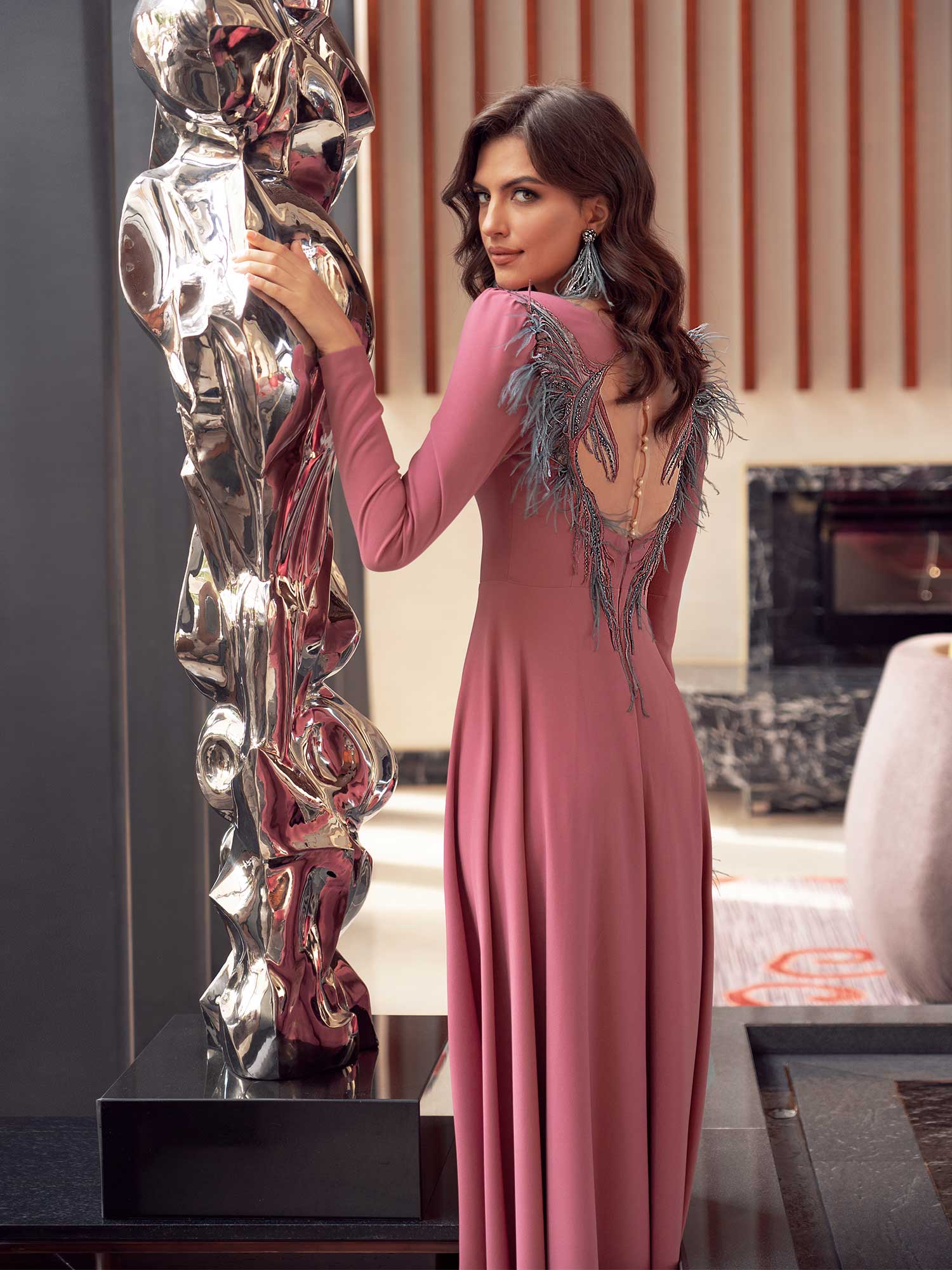 The time when moms had to wear dull, old-fashioned mother-of-the-bride dresses has passed. Nowadays, you can indulge your style and dress up to show off your shape. This free-flowing maxi dress with a leg slit will boost your confidence.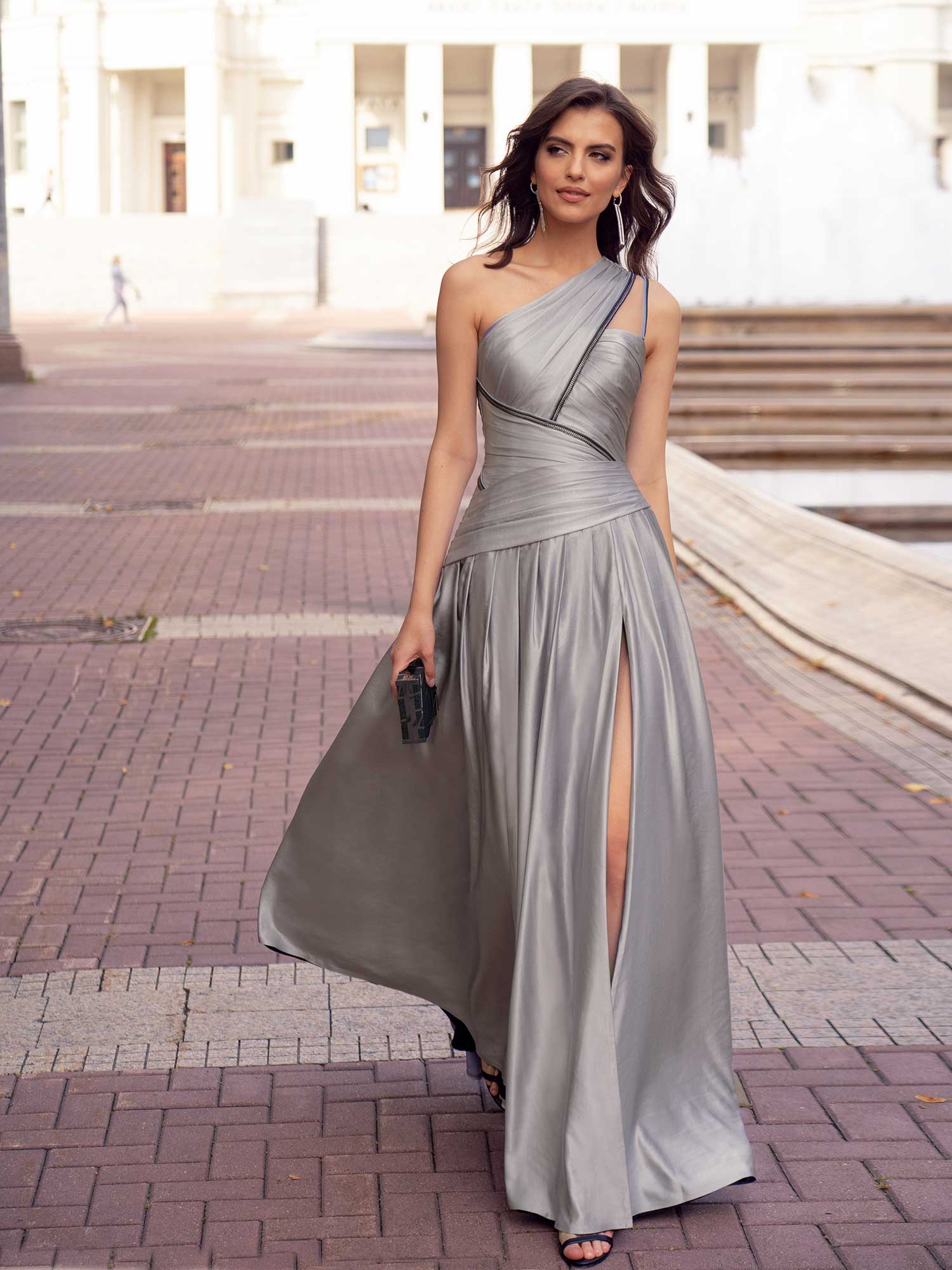 Trend Alert: Open shoulder or one-shoulder mother-of-the-bride dresses are more prevalent in 2021 fashion trends.
This glamorous mother-of-the-bride dress features a form-fitting silhouette and is made of a luxurious fabric that holds its shape flawlessly. Also, it is a stylish option because the one-shoulder look is so prominent in 2021.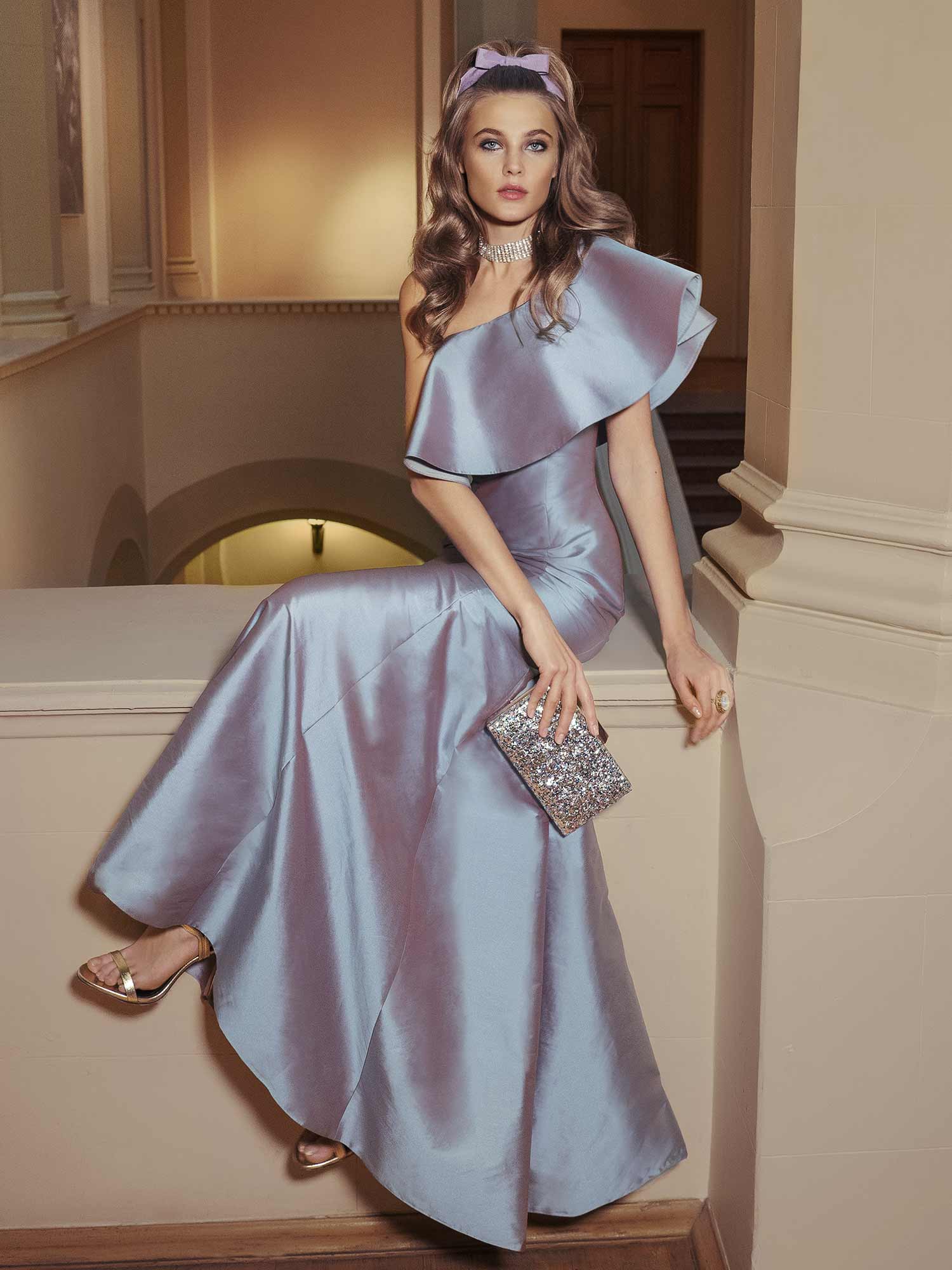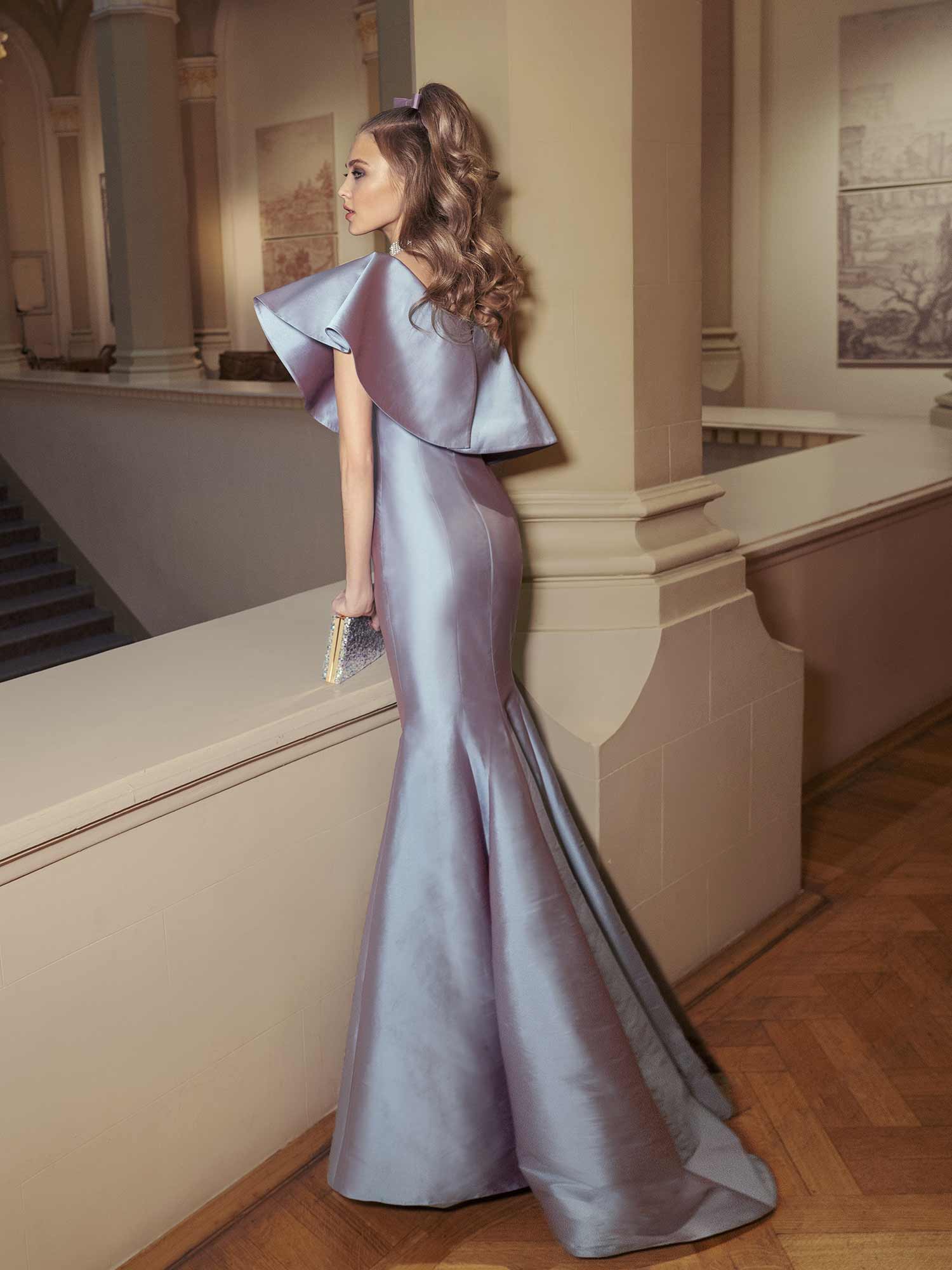 Trend Alert:

Feminine maxi mother-of-the-bride or groom dresses remain at the top of fashion trends in 2021

.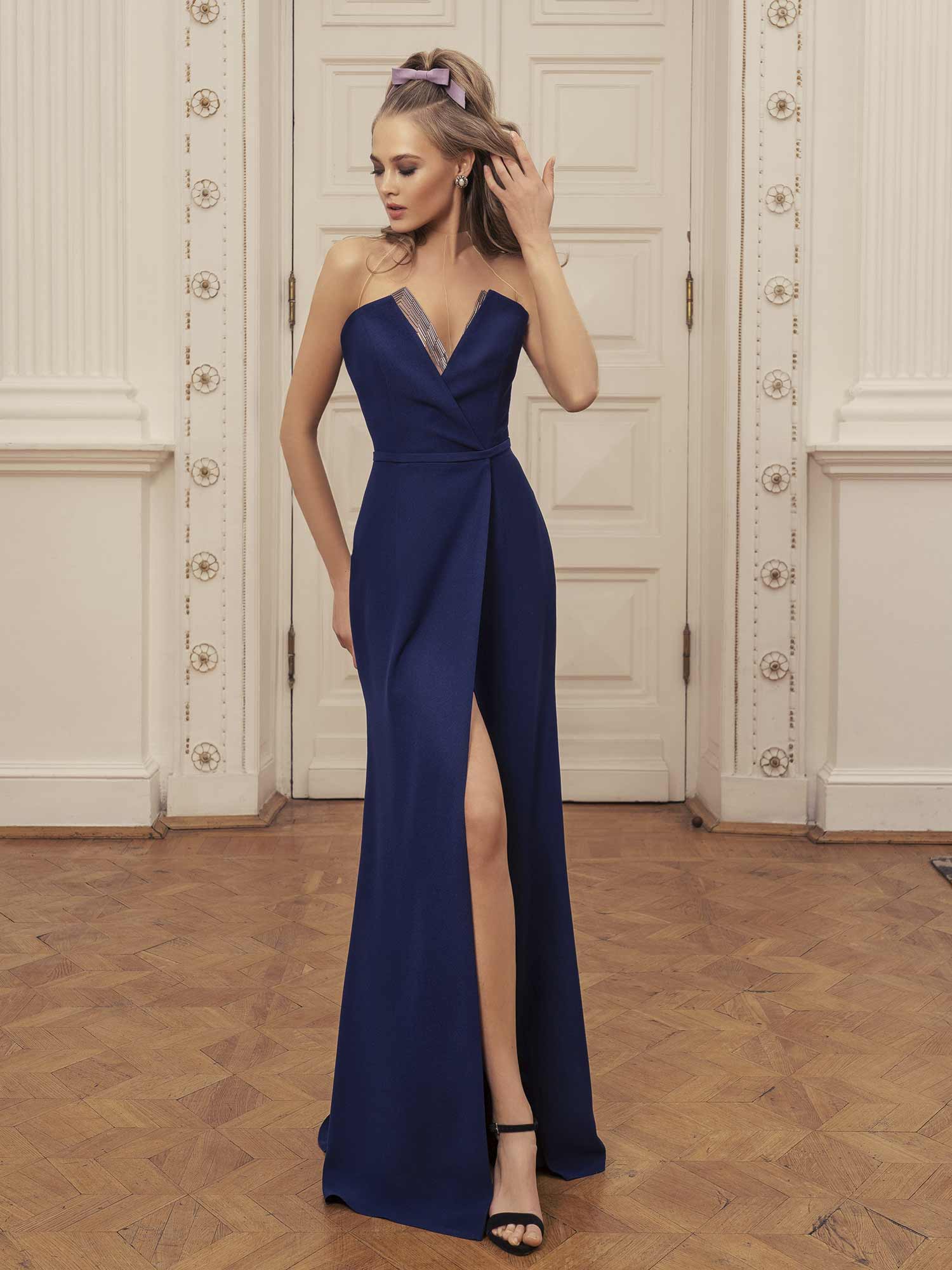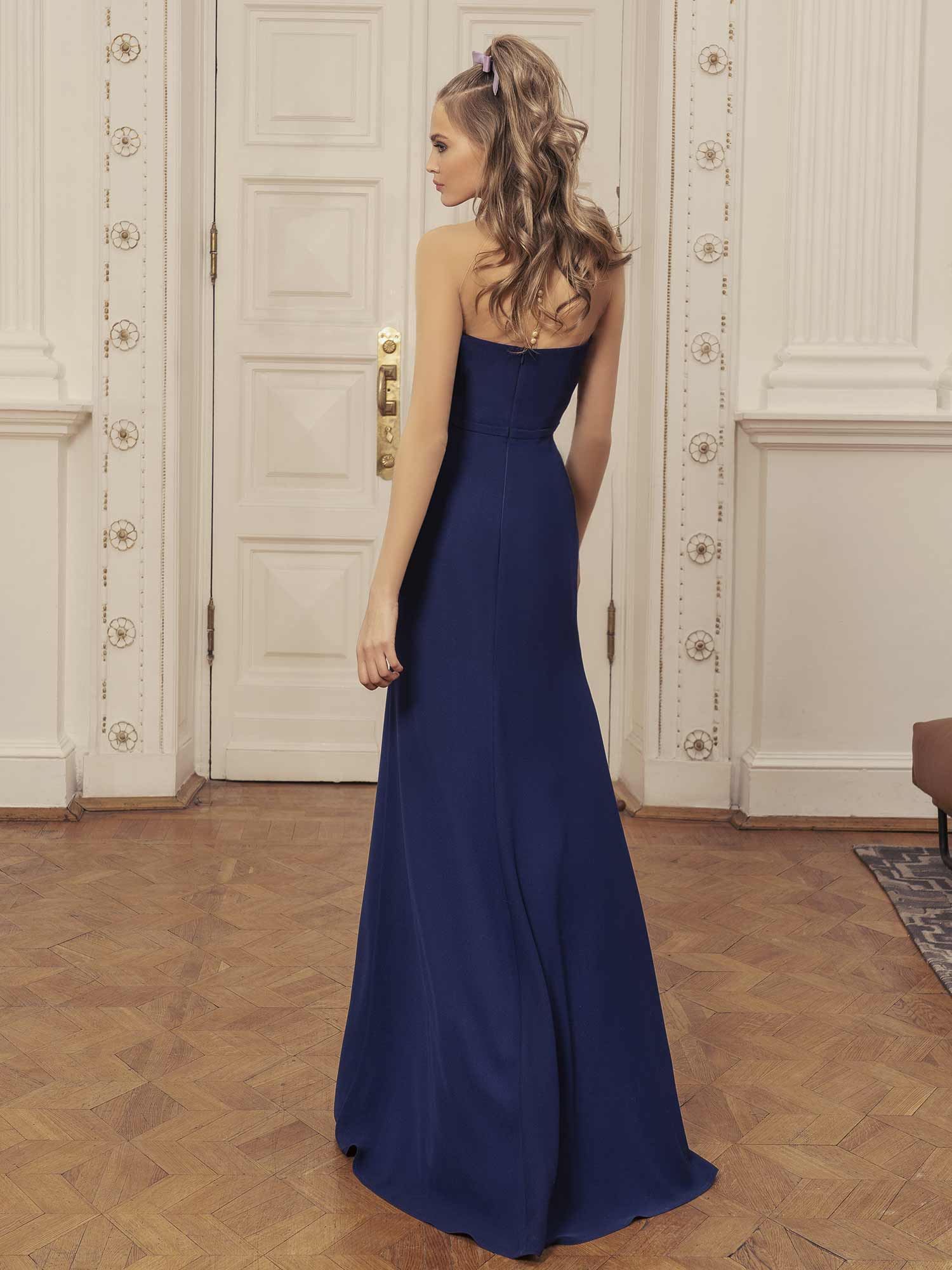 If you are unsure of a traditional mother-of-the-bride dress or mother-of-the-groom gown, choose this classy style that looks formal but, at the same time, fun and playful. The dress is available to order in hot red, royal blue, or rose-pink colours.
Here is a super cool option – our signature jumpsuit. It will be great if your daughter or son are planning a semiformal or informal wedding or if you are looking for two outfits. You can wear a jumpsuit during daytime events and change into a long evening gown at night.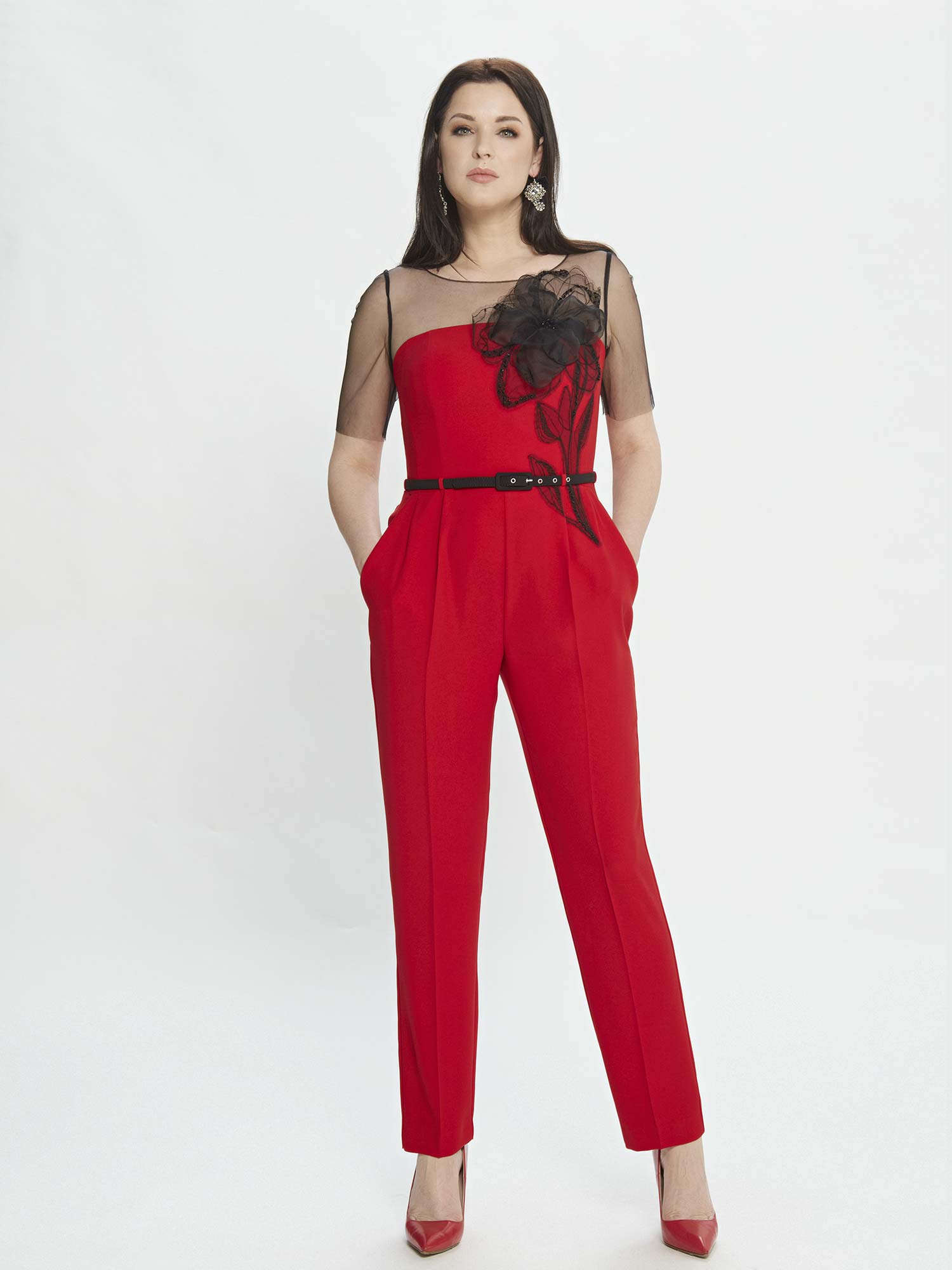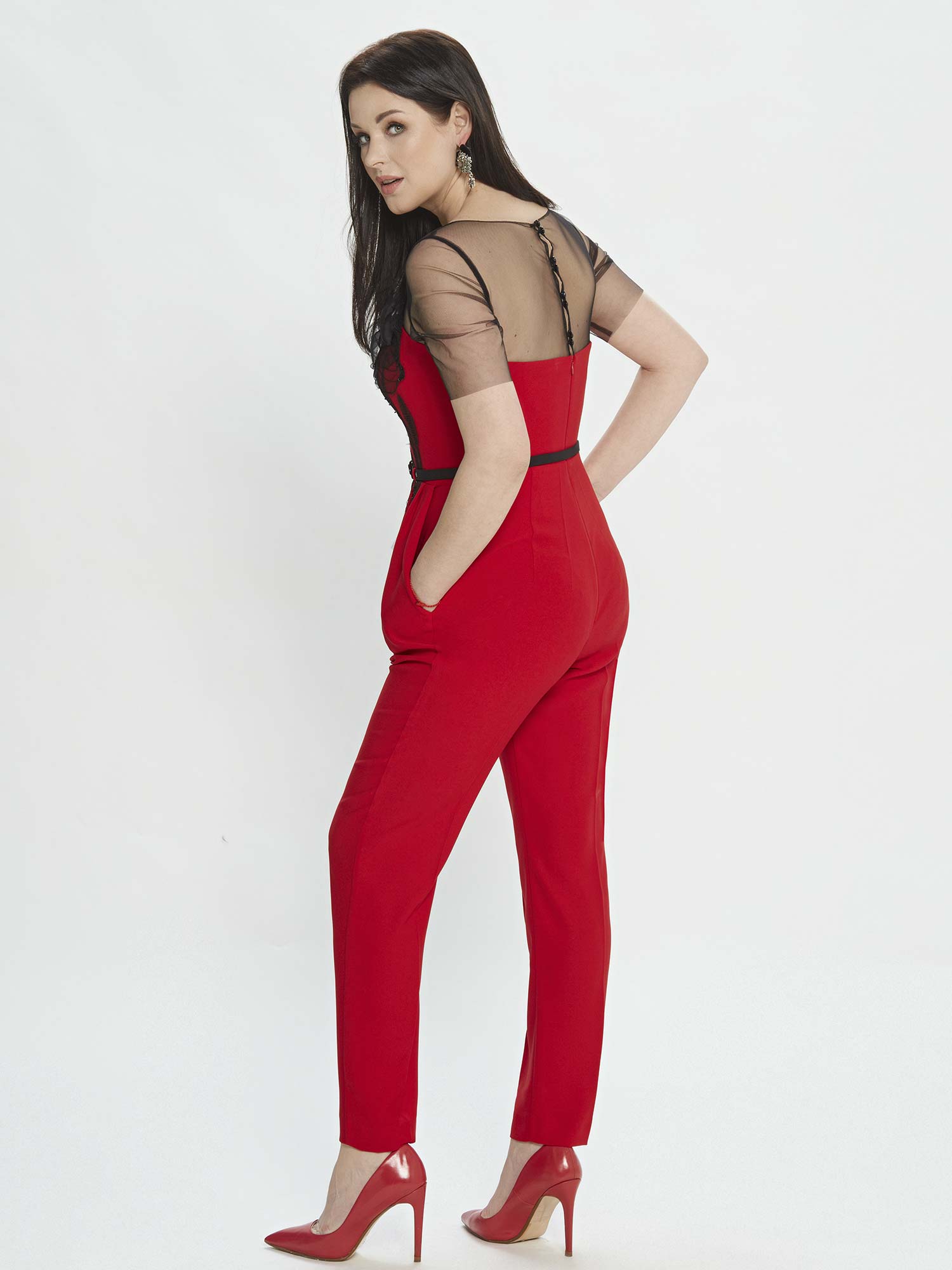 Trend Alert:

As for the colours in 2021, you may choose the brightest and chic shades or, if preferred, choose a more classic pastel colour scheme

.
This dress will glitter under the lights. Its trendy metallic fabric completes the dress's look. If you are looking for a cocktail mother of the bride dress, it is a great option. Remember, if a see-thru top is not for you, we can always offer to install a full lining.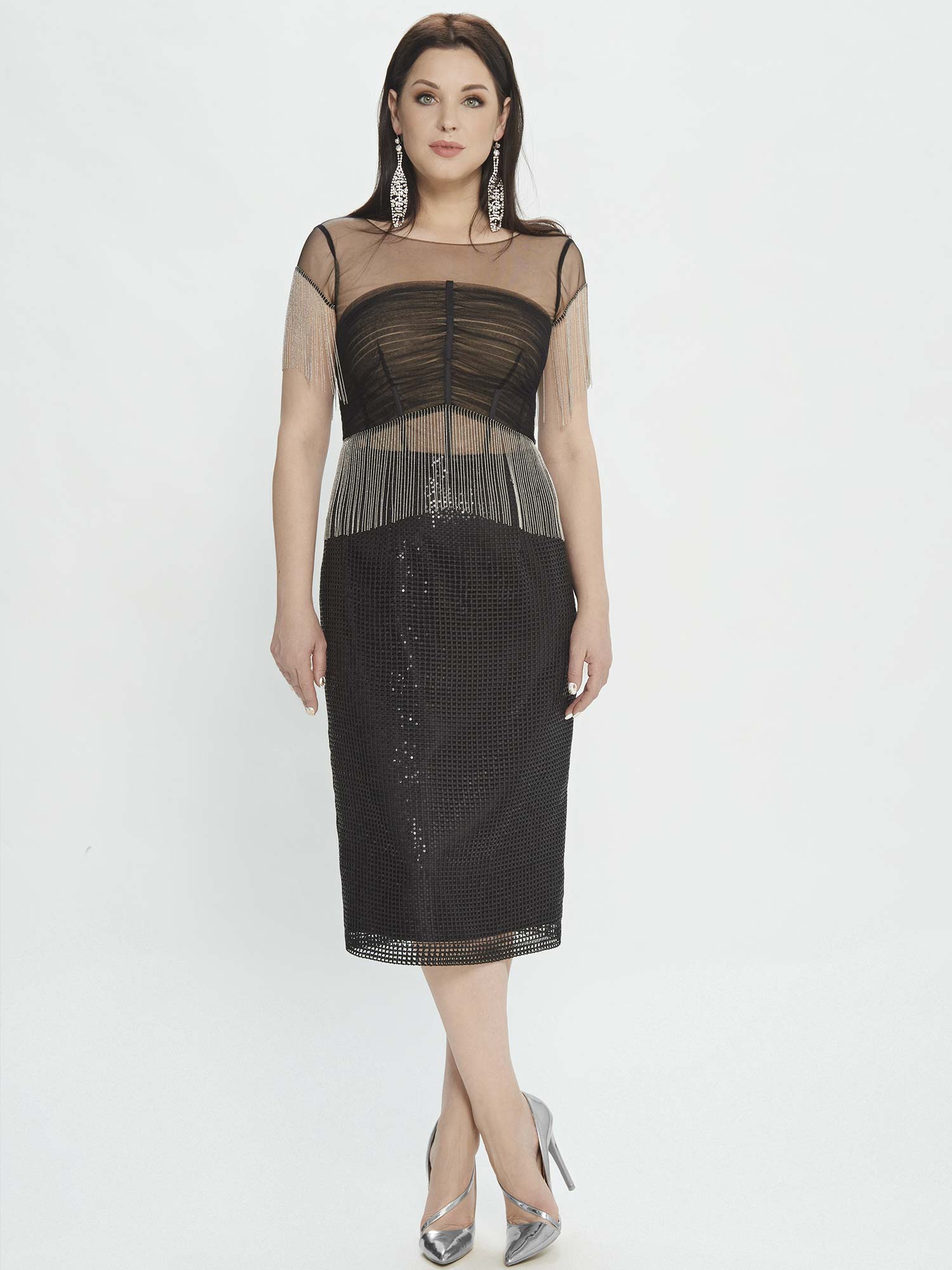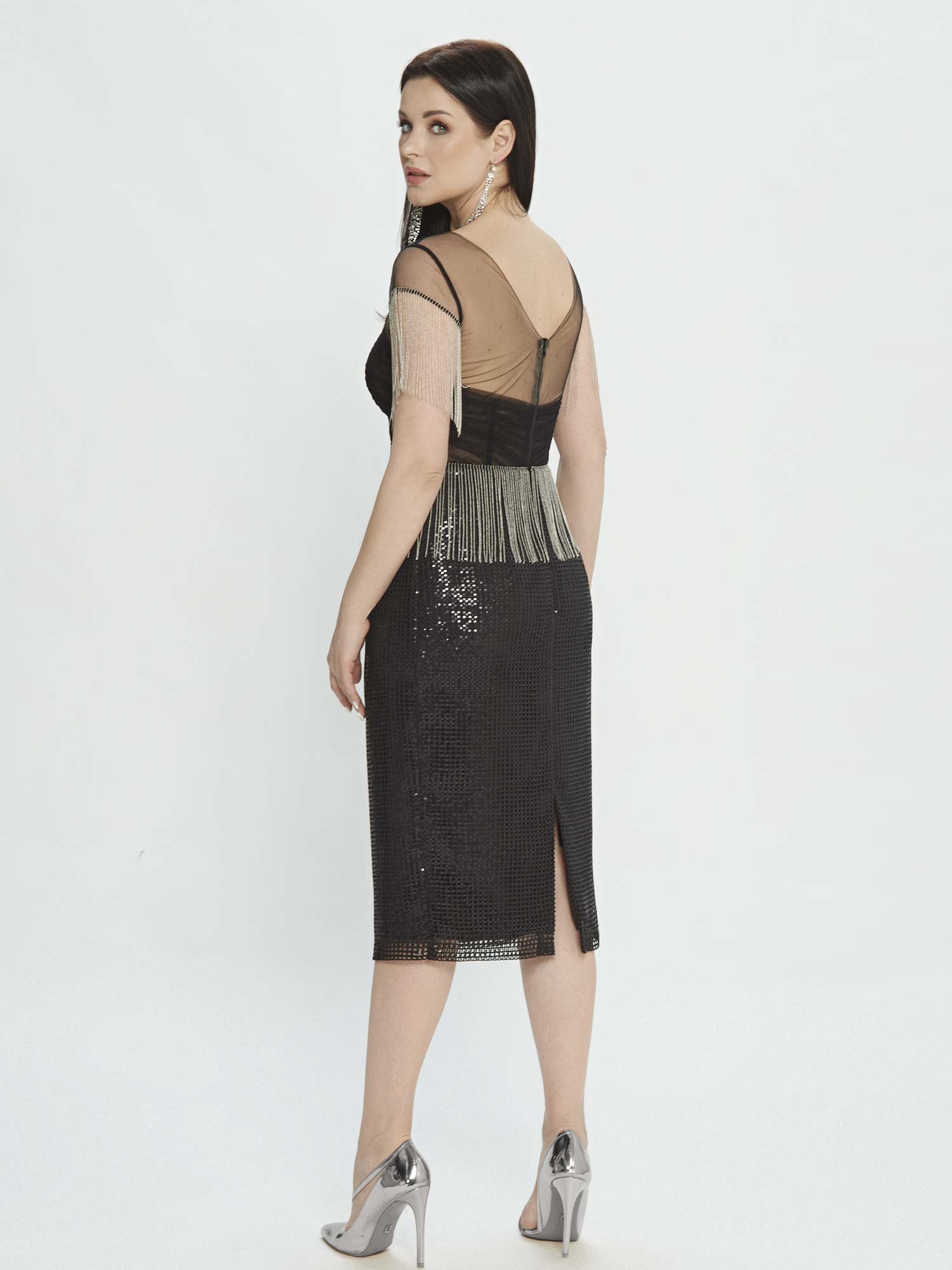 We are happy to present you with our best-seller. Many mothers around the world have chosen this mother of the bride two-in-one dress for their special celebrations. The elegant gold strapless dress is covered by breathable silk mesh with designer elements.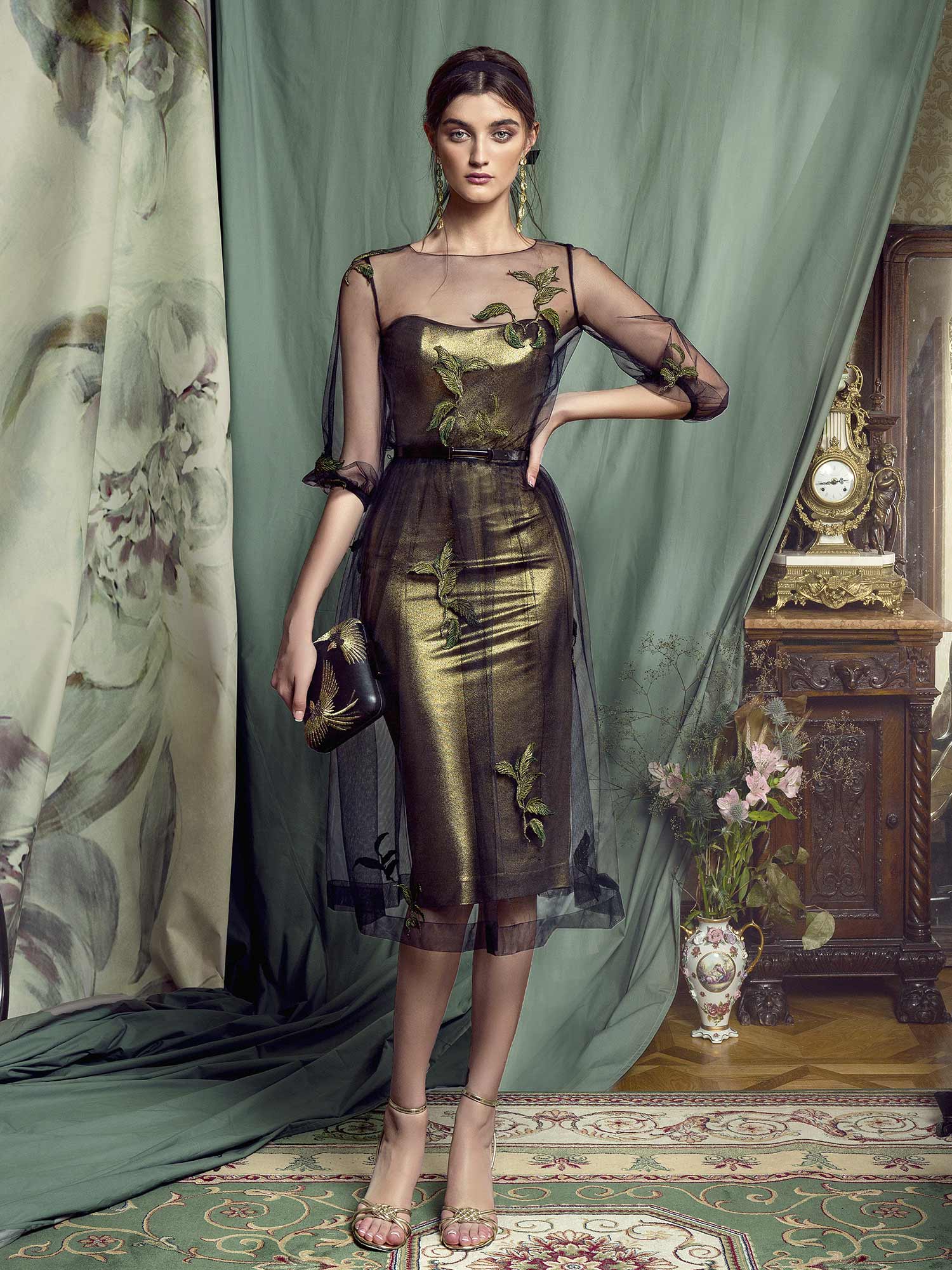 Here is another two-in-one dress option. This elegant mother of the bride dress features not only one-of-a-kind floral lace but also a comfortable style. Without a doubt, you will stand out at your daughter's or son's wedding.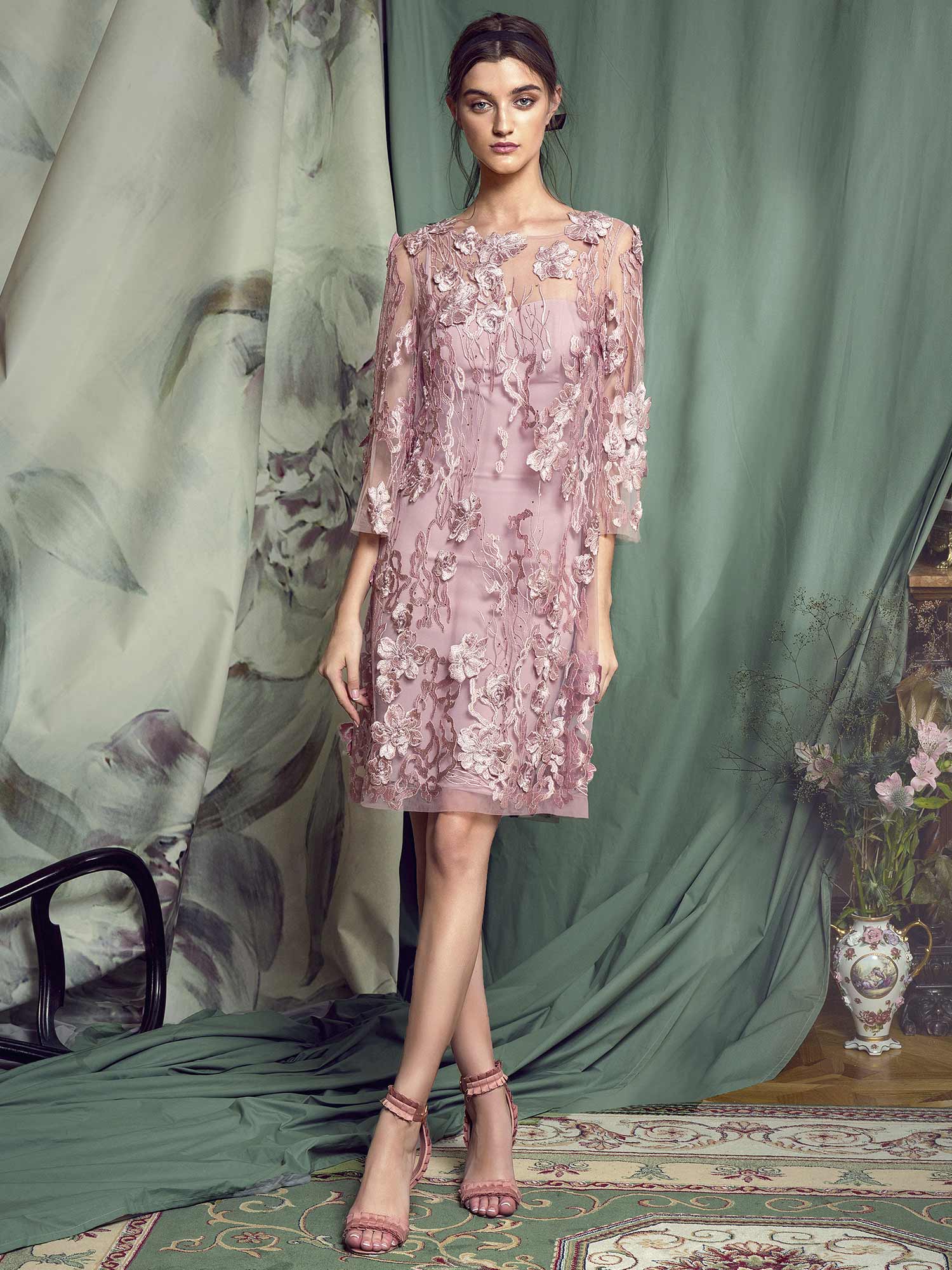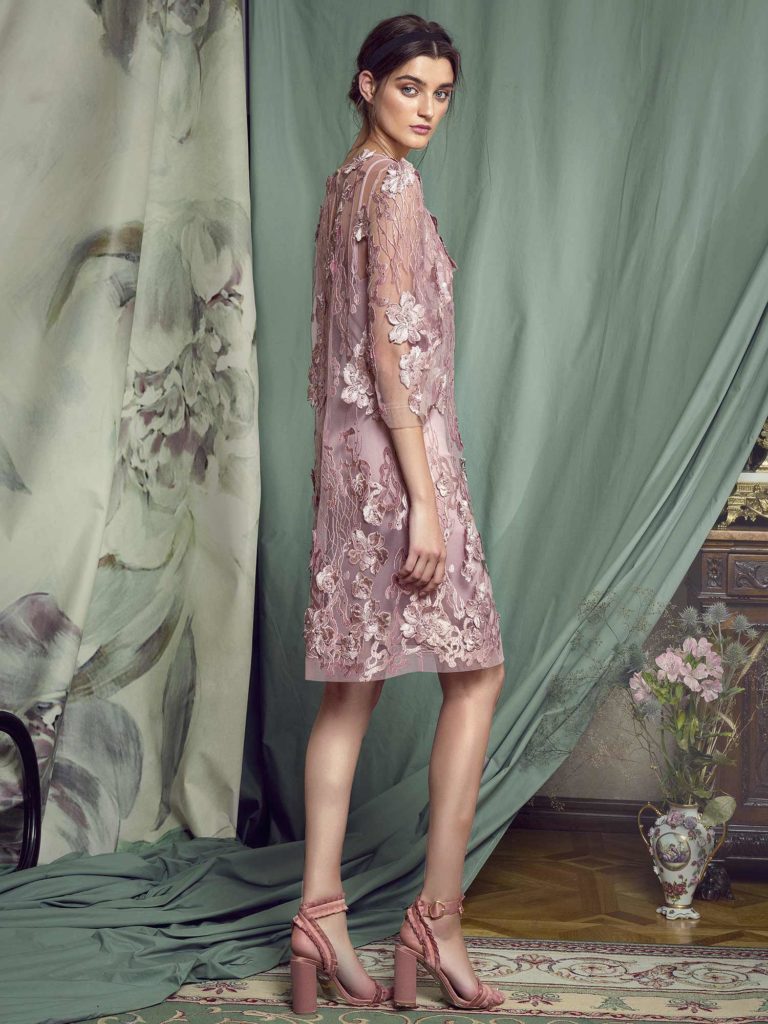 Trend Alert: Lace evening gowns have always been fashionable. They highlight the femininity and sophistication of the natural beauty of its owner.
This elegant mother-of-the-bride dress is our personal favourite. While offering extra coverage, it remains fashionable and provides an incredibly flattering silhouette. Its delicate lace looks classy and timeless.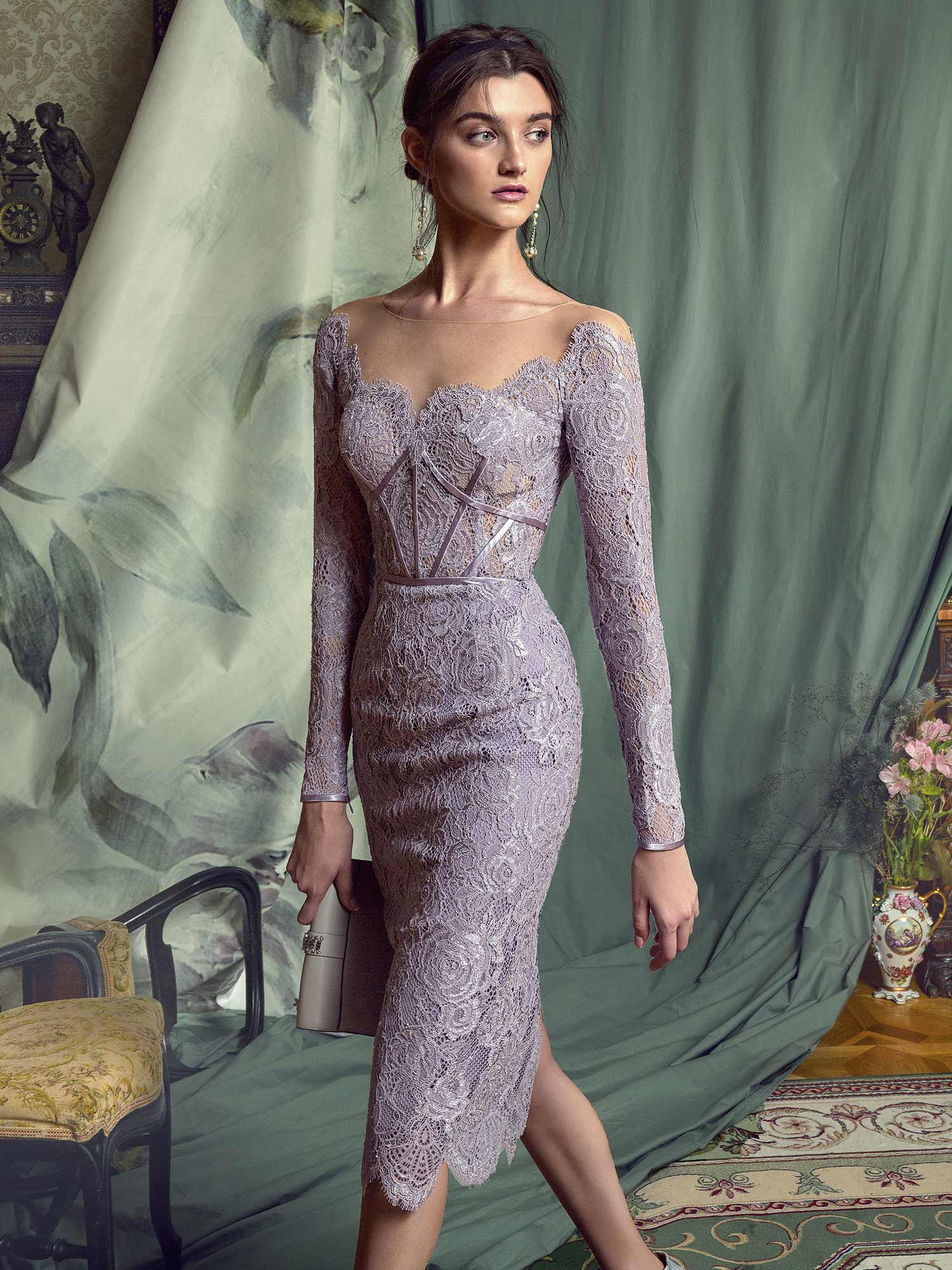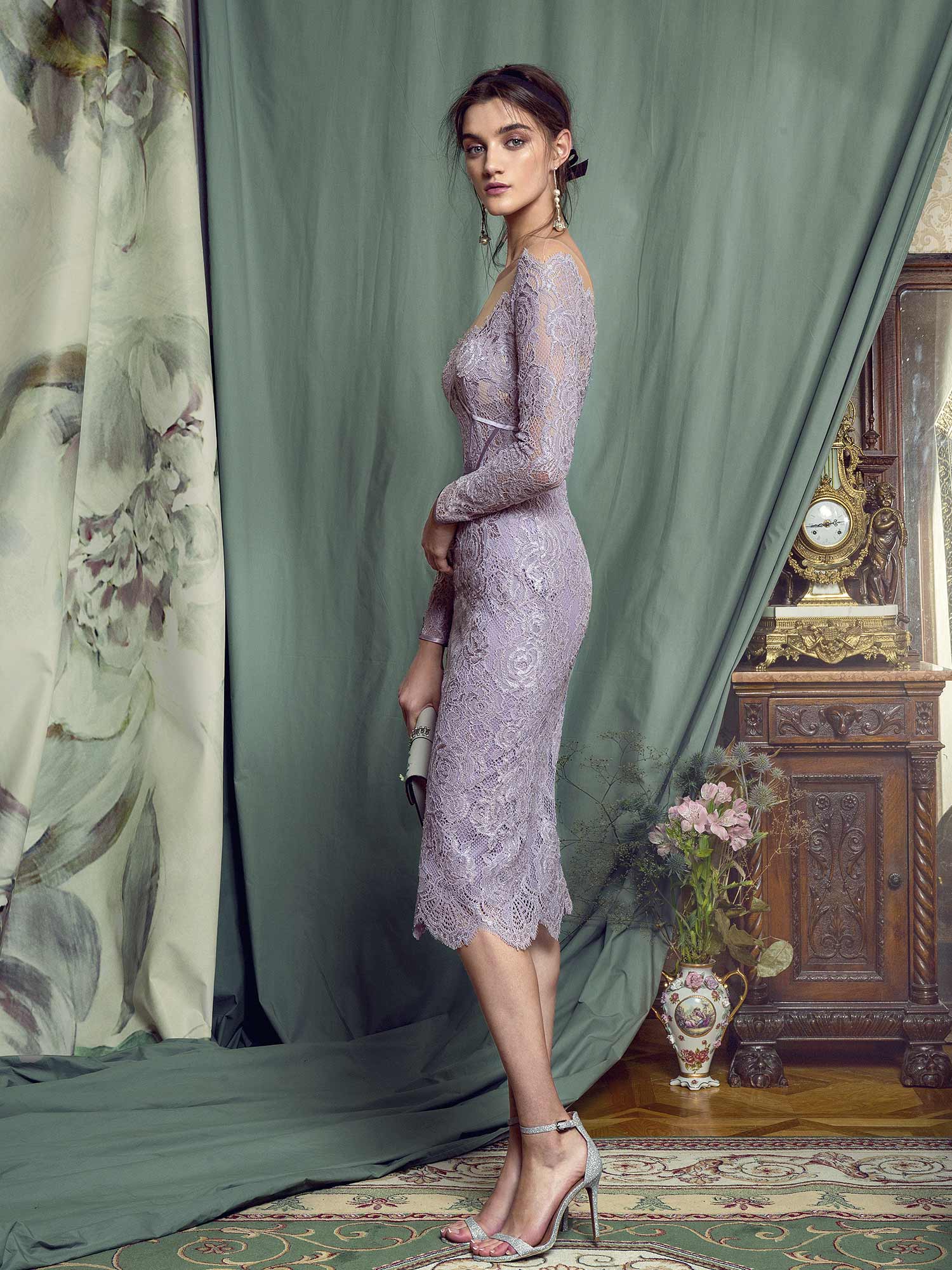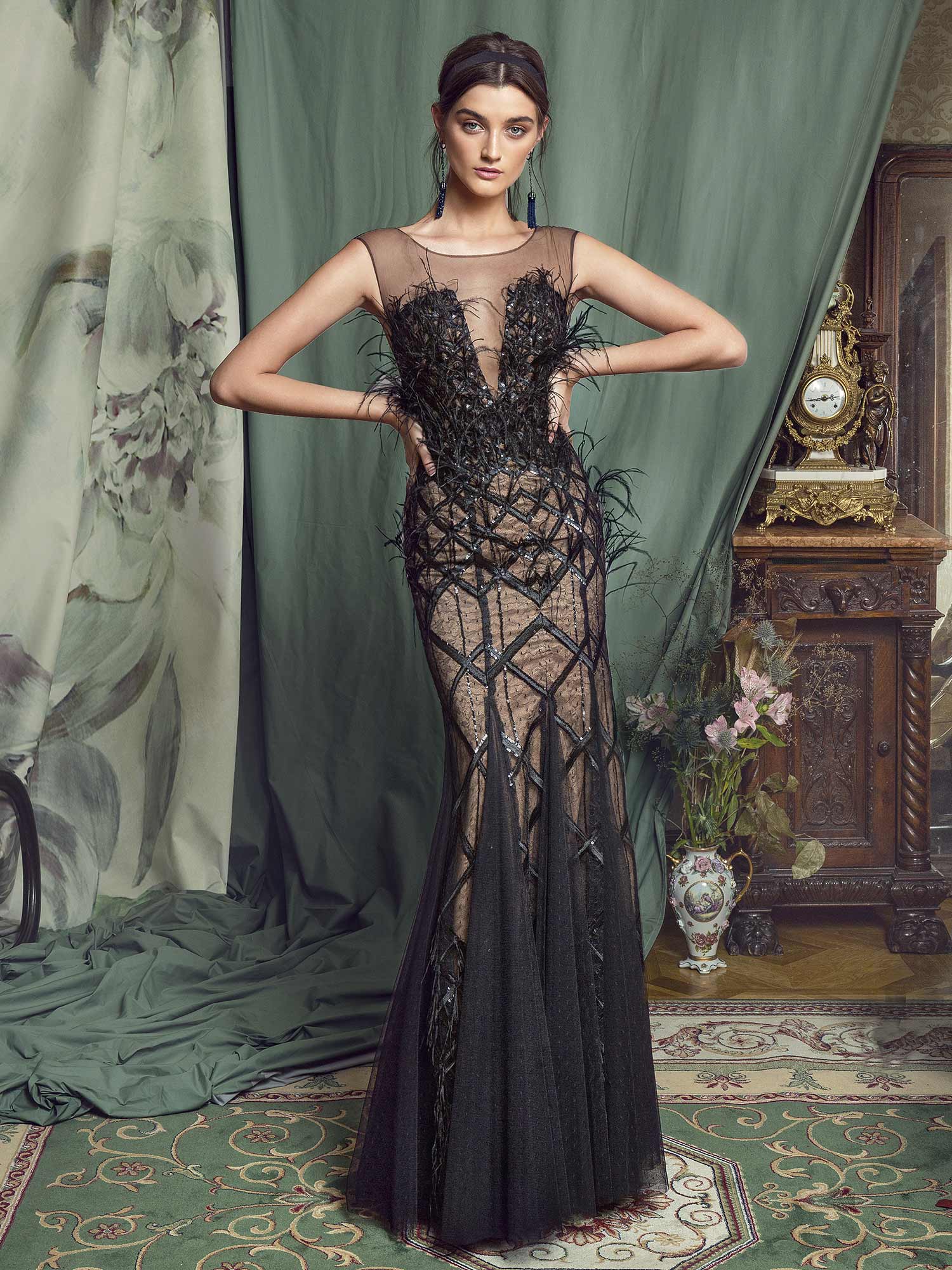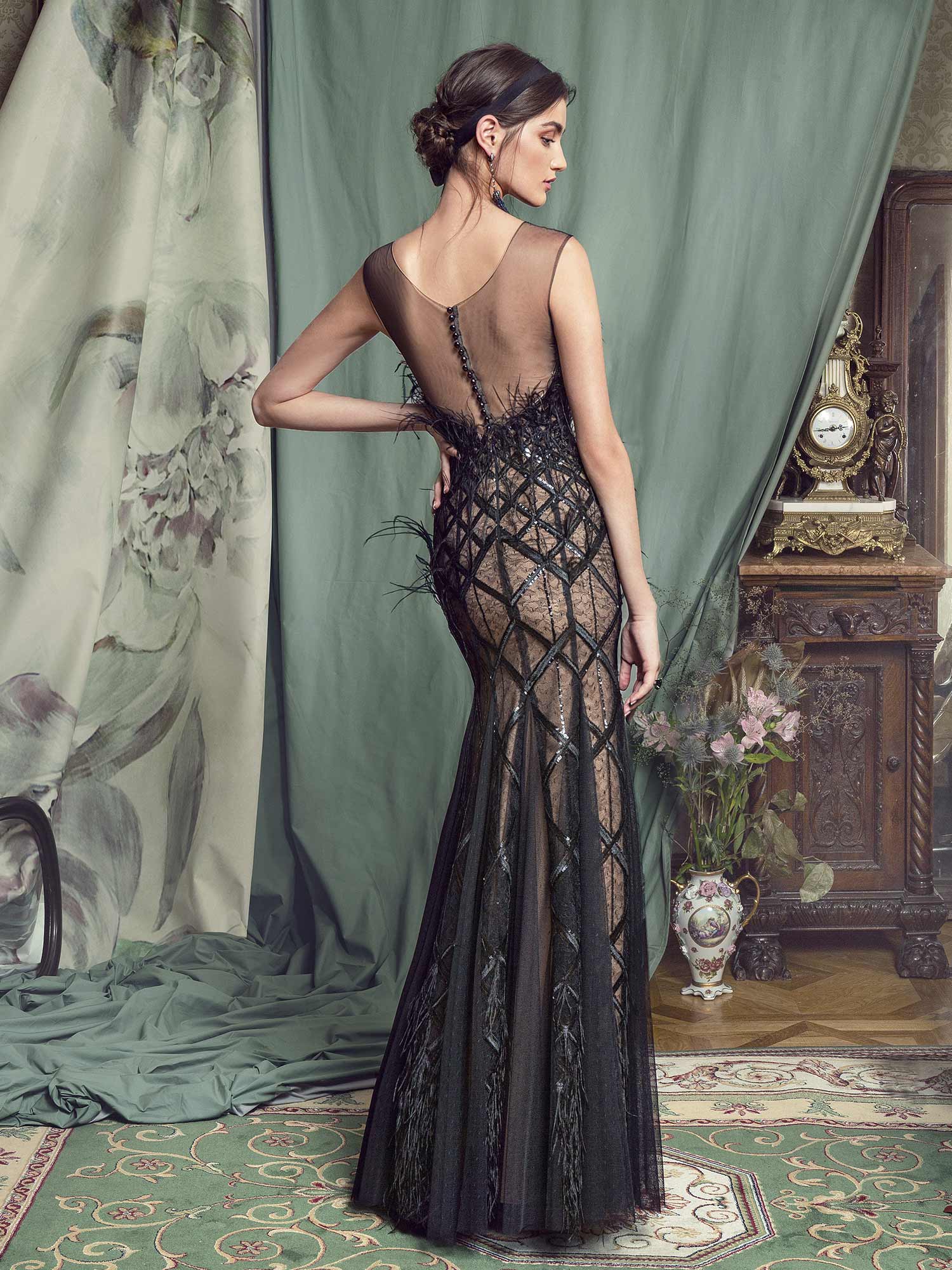 Are you looking for a glamorous mother-of-the-bride dress? Here is a sophisticated option for you! It showcases the perfect balance between looking fashionable and elegant. 
Are you looking for an effortless yet stunning look? This silk satin mother of the bride dress with embroidered top is as comfortable as it is beautiful. Complete your look with elegant accessories, and you will look like a million bucks.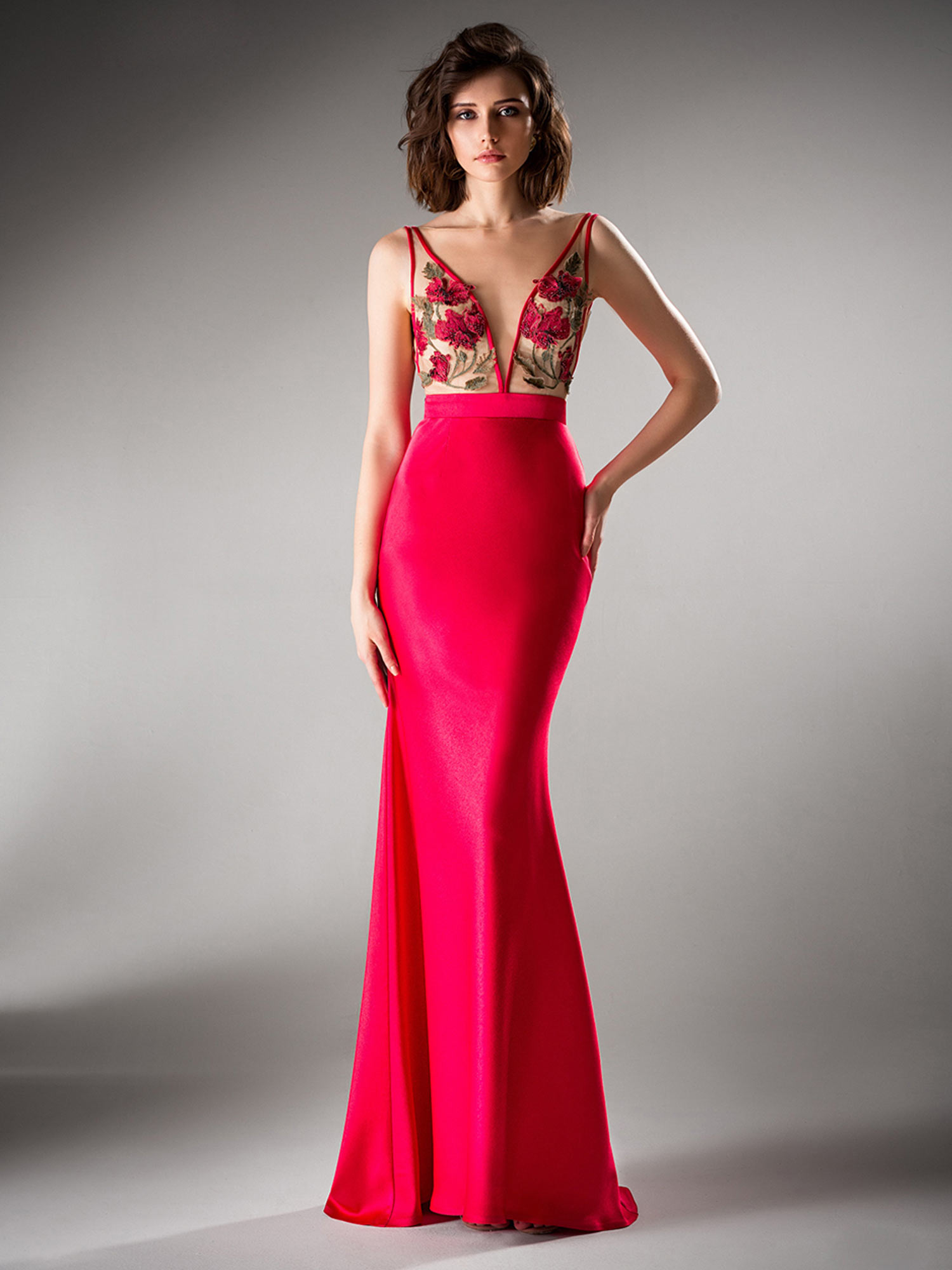 Trend Alert: Significant 2021 trends include scarlet shades for mother-the-bride or groom gowns. Dresses of all shades of red are available in all style versions.
This off-the-shoulder stretch-crepe gown captures the spirit of extravagance with an extra dose of feminine elegance. The floral print top is waiting to be completed with your favourite earrings.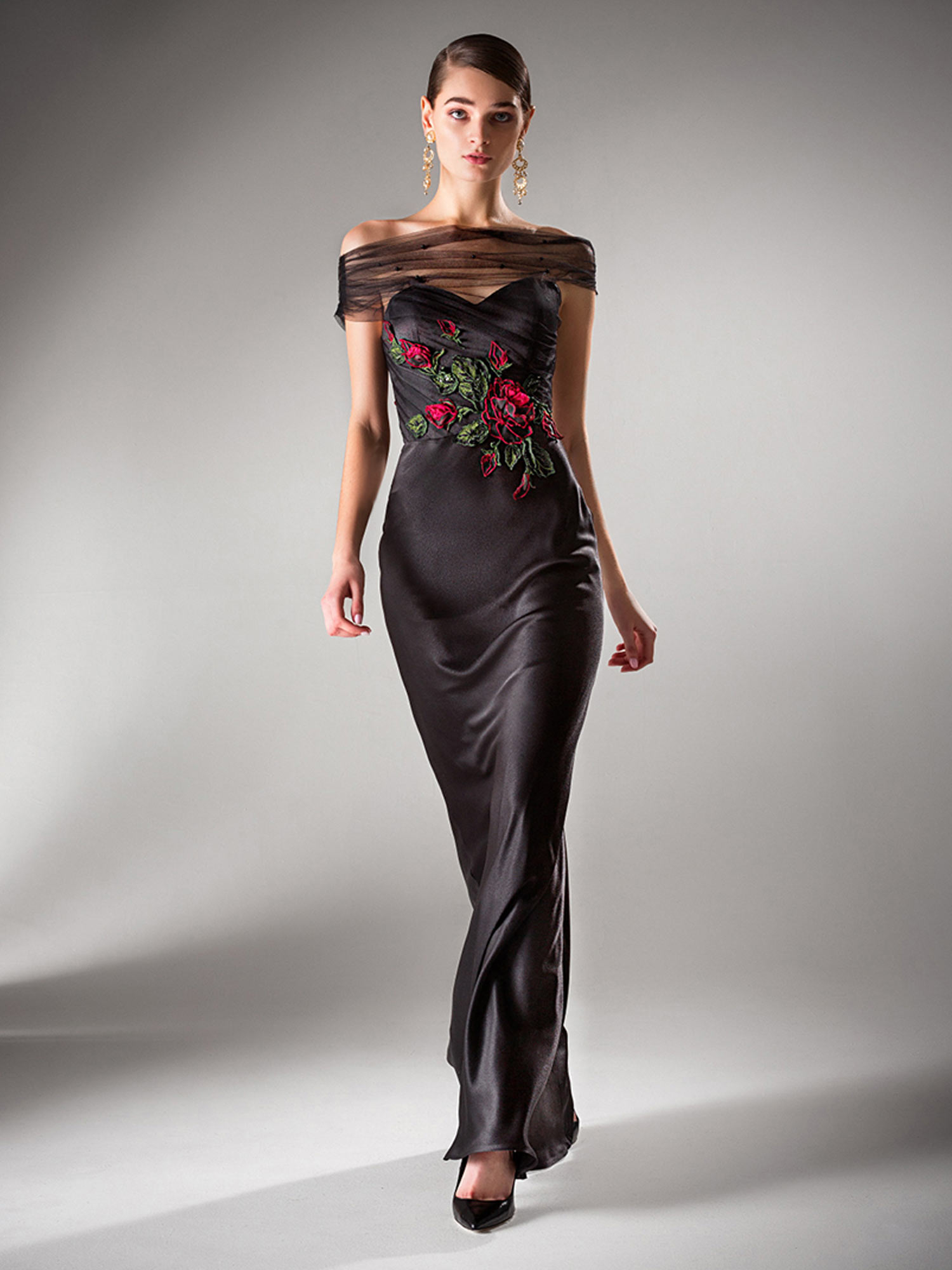 Fall head over heels in love with this stunning mother of the bride and groom dress made with an exceptional stretch fabric. The open back and embroidered shoulders make the dress classy and elegant. Pair this stunning style with a classic clutch and dangle earrings.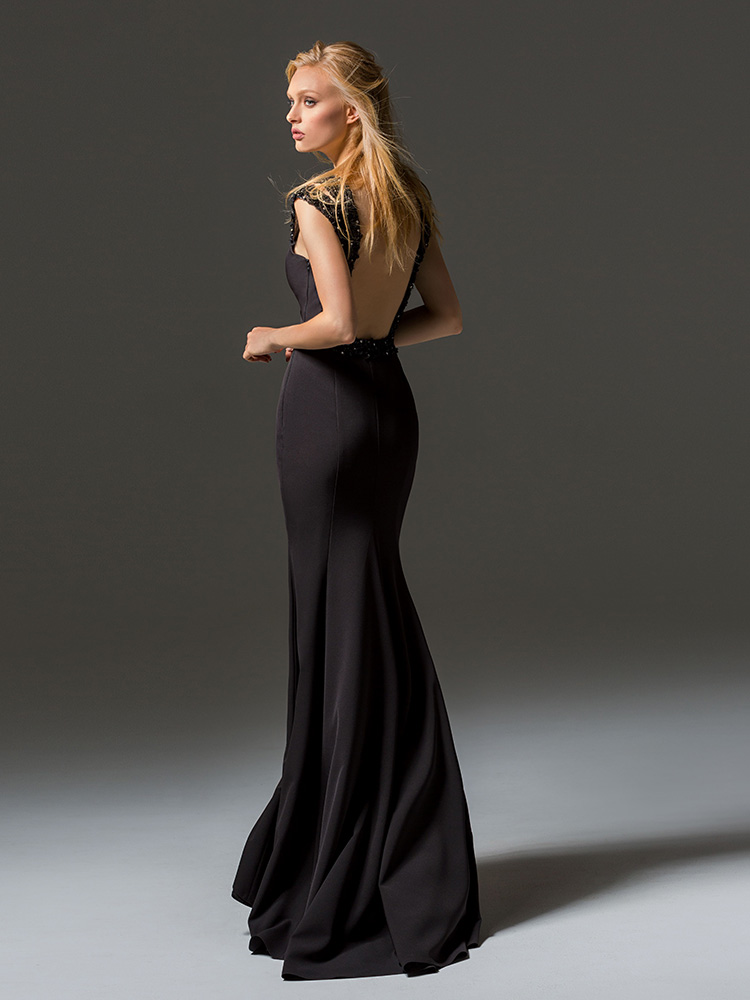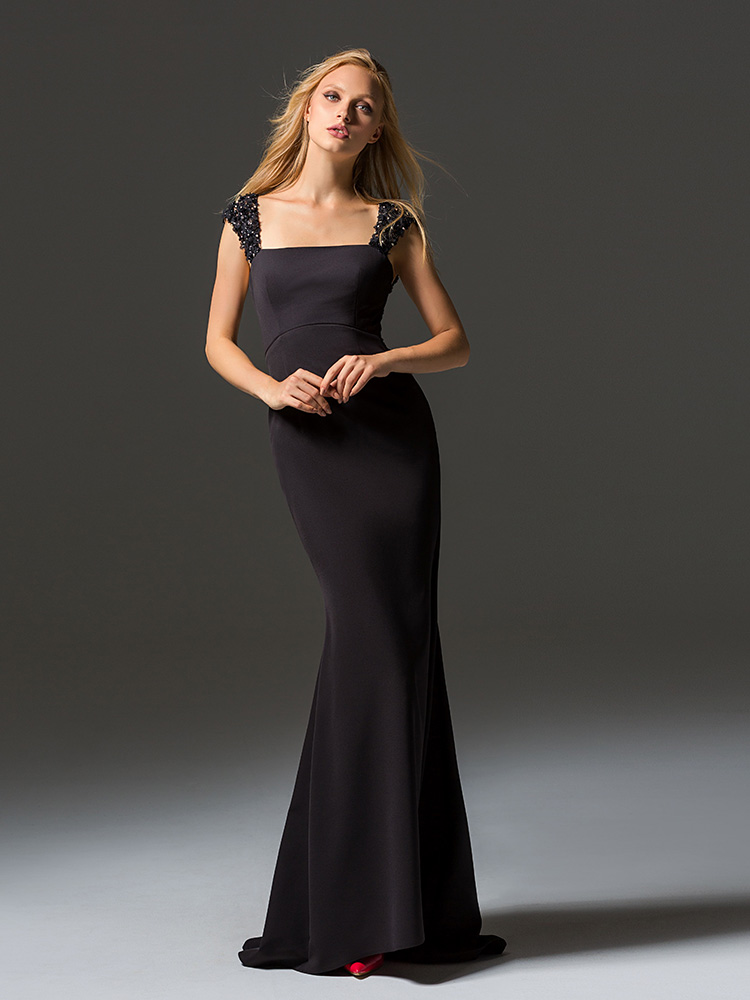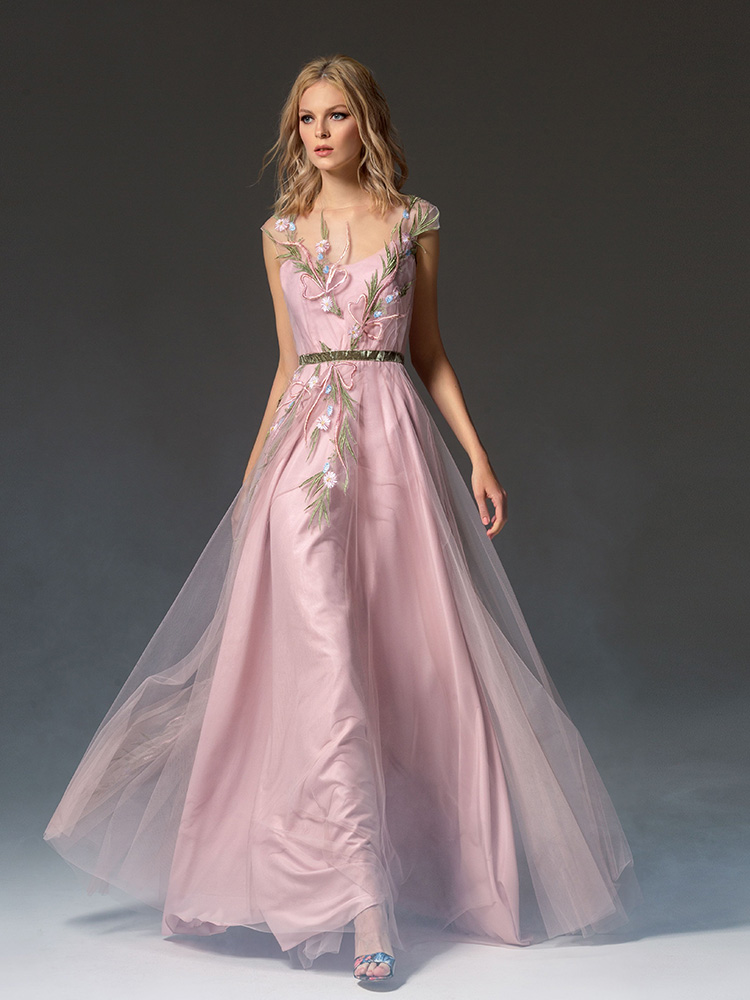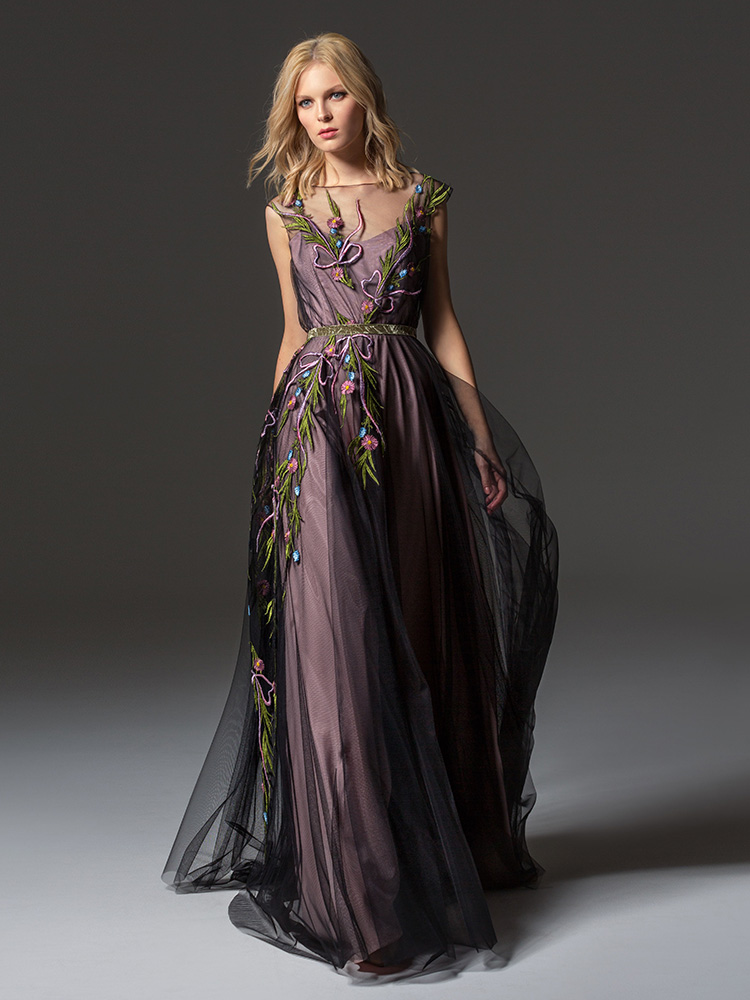 Here is a vintage-inspired look in case your daughter or son are planning a bohemian wedding. This mother-of-the-bride dress with a flattering A-line silhouette and a delicate floral embroidery will make sure you stand out and look unique. 
Dazzle the crowd with this beautiful fit and flare mother of the bride gown. The high slit on this long-sleeved dress adds a fluid line to the entire look. Pair it with a gorgeous pair of shoes, and you will look absolutely stunning.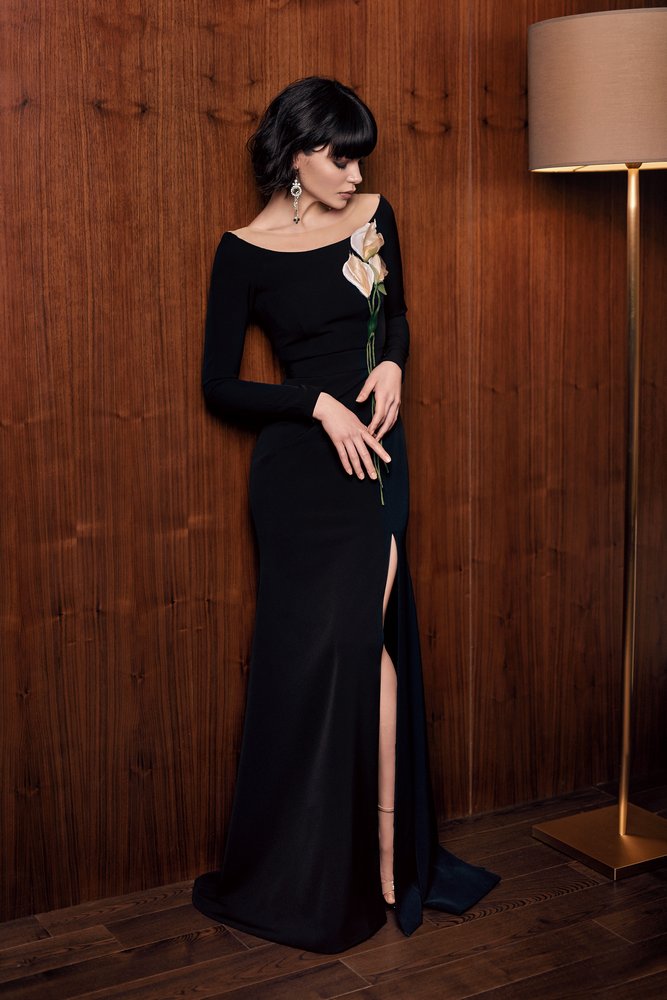 Trend Alert: Sheath styles are suitable only for the slim shape, but lavish styles will suit absolutely everyone.
This glitter column-shaped gown will give you a stylish look with just the right touch of glamour. You can wear it with statement accessories to add more charm to your look.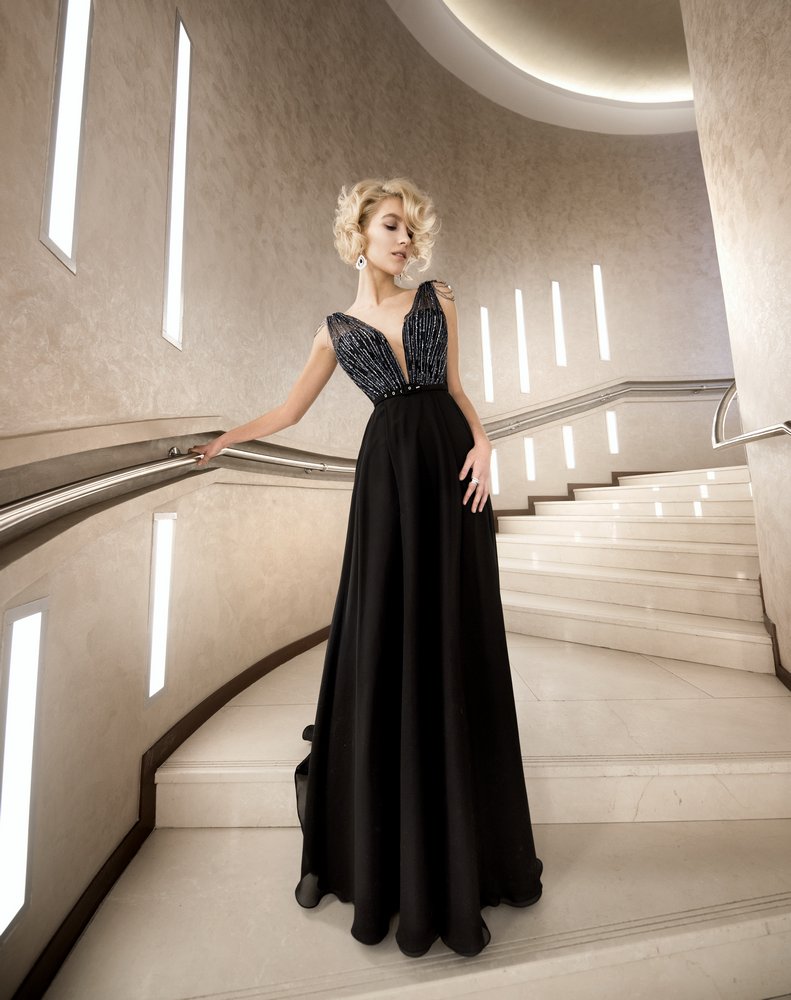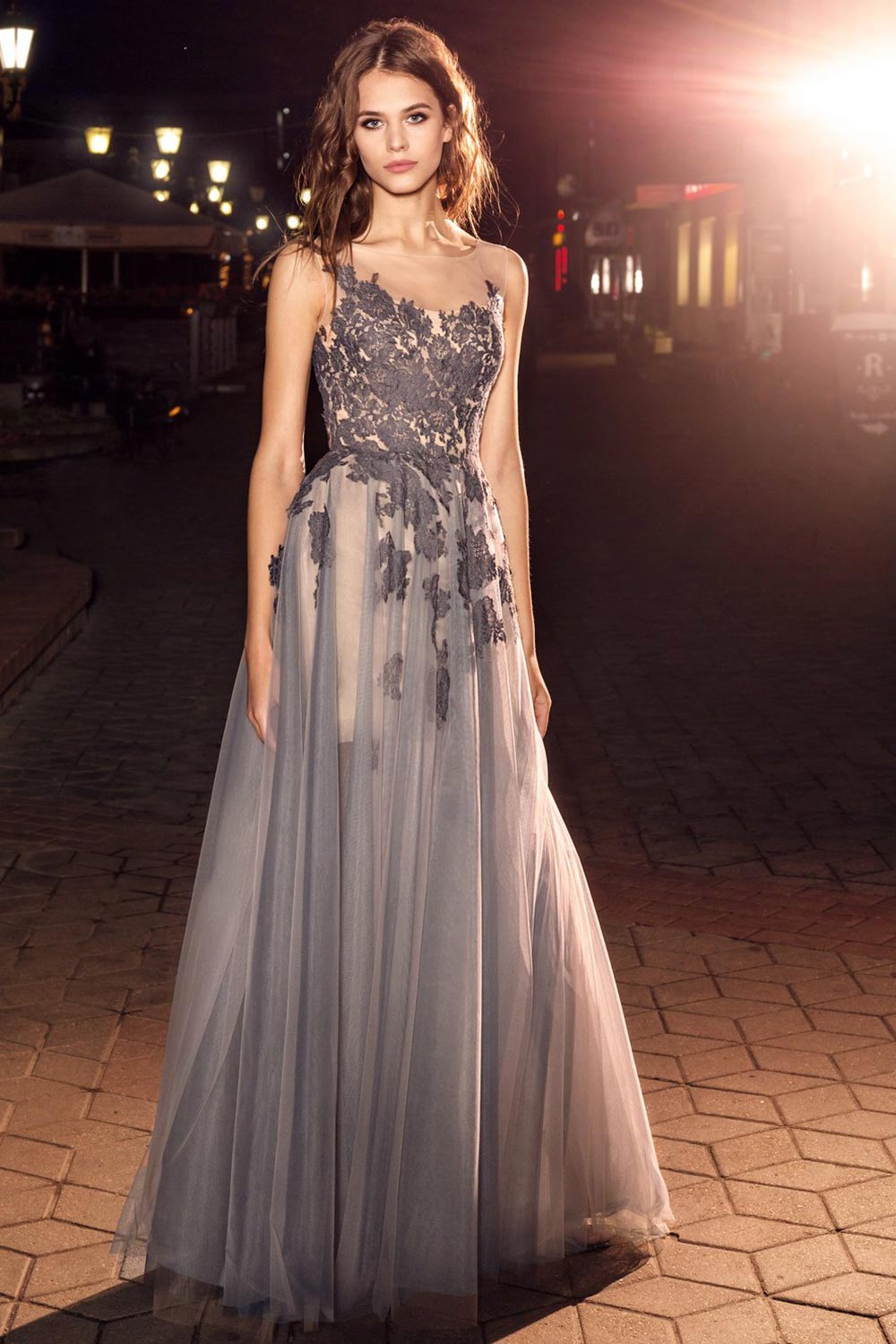 Here is one of our favourite mother-of-bride dresses or mother-of-the-groom gowns. This ombré evening dress has a ravishing and distinctive look, featuring a skirt with short lining and plenty of volume. 
Trend Alert: If you want something a little bolder and modern, go for a pants outfit or a one-piece jumpsuit.
Opt for this elegant mother of the bride look featuring cocktail dress or pants, or both – you decide, with a timeless lace overlay. If you are looking for an extra touch of summer elegance, both of these outfits are simply unforgettable.