Destination weddings can be some of the most romantic weddings. Couples choose destinations that have strong meaning to them, with beautiful scenery, or amazing weather. Whatever your reason for choosing a destination wedding, be sure your dress arrives looking perfect! No matter how you intend to travel to your wedding, be sure that you give thought to how you transport your wedding gown.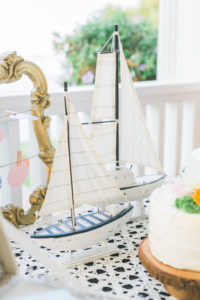 Choosing your destination dress
When shopping for your destination wedding dress, there are many things to consider. The weight of your wedding dress, fabrics, and the weather at your destination… those are the main things you should be aware of.
Fabrics like chiffon, lightweight tulle, and crepe all travel easily and do not wrinkle too much. Try to avoid heavier fabrics like taffeta and heavy tulles with lots of crinolines as they wrinkle easily and will make you sweat somewhere in Hawaii. However, do not let this stop you from choosing your dream wedding gown! Invest in a portable steamer and steam the dress once you arrive at your wedding destination to ensure everything looks pristine.
How are you getting there?
If you plan on travelling by car, be sure to ensure your destination wedding dress has the proper amount of space. Either lay it down in the backseat or store it in the trunk. Be sure to not place anything on top of it or place any liquids next to it.
On the other hand, if by plane is the way you intend to travel, contact your airline directly to determine the way they handle transporting wedding gowns. The best way to lessen your stress is by carrying it on with you and not checking it below the plane. Certain airlines will allow you to carry it on board and hang it up front in the business class, while others will require you to store it in the overhead. That's why it is very important to think of packaging of destination wedding dress in advance.
Packing for your destination!
When packing up your dress for your destination wedding, be sure to invest in a good quality garment bag. Certain bridal salons give you a quality garment bag when you purchase your gown. However, if the wedding dress only comes in a plastic bag, do not transport your dress using only that. Those bags tear easily, which can leave your dress open for rips and dirt.
If your wedding dress is made of a lightweight material, like chiffon or tulle, be sure to wrap any beaded areas on the dress in white tissue paper. Beads can easily get caught on the lightweight fabric. By wrapping up the beaded sections of the dress, you ensure that they do not catch on anything they should not, like your veil.
Hotel considerations
Before leaving for your destination, be sure to call the hotel directly to find out about their available services. Some hotels have dry cleaning services on site that can steam your dress and veil for you. If your hotel does not offer that, you can buy a portable steamer for cheap at many department stores.
No matter what, when you arrive at your wedding destination be sure to unpack your wedding dress right away. By allowing the dress to hang for at least 24 hours, the wrinkles that may have formed in travel have a chance to fall out. After that, you can use your steamer to remove any leftover wrinkles.
Choosing a destination wedding can give your special day a little extra touch of magic. When choosing your dress for the wedding remember to keep your destination in mind, pack your dress properly, and prepare your travel plans in advance. Just remember to leave the stress at home! Your destination wedding will be a beautiful affair!
---
Photographer: Rhythm Photography
Gown: Papilio "Road to Hollywood" Collection