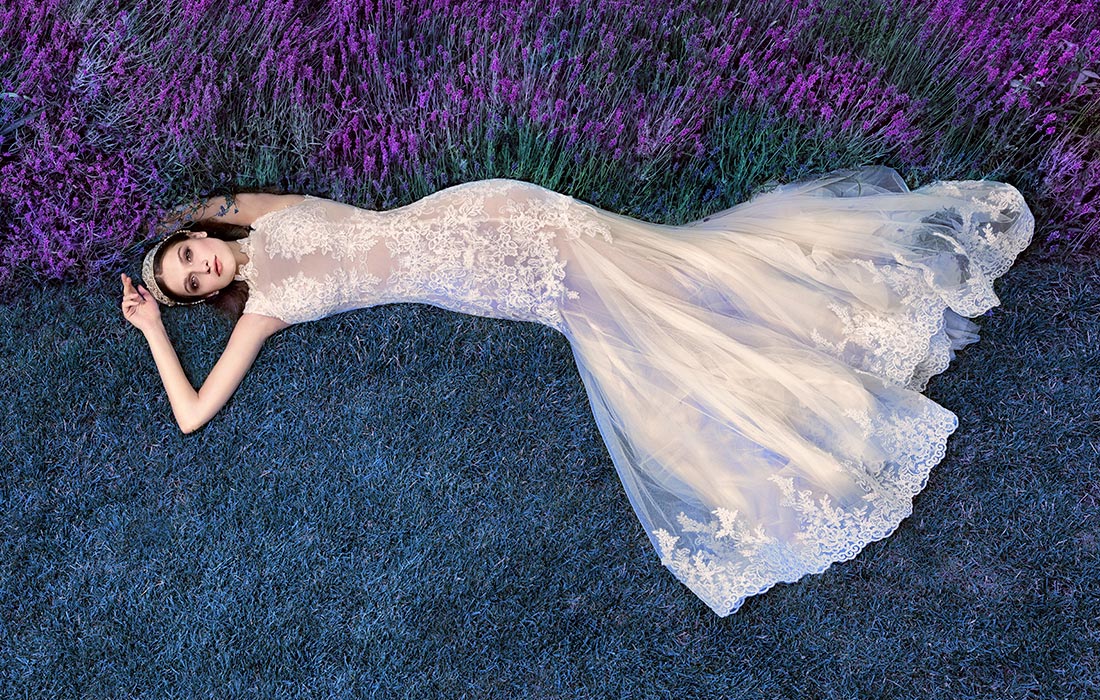 Designer bridal gowns by Papilio Fashion House
Papilio has been in the wedding dress business for more than 15 years. The company has grown tremendously and is currently represented in 30 countries and 170 cities around the world. This number continues to grow every year, as our beautiful brides spread the word about their positive experience with the brand. The unique design and exceptional quality go along with the great team of professionals who understand your needs and desires!
Papilio is a well-known European brand that was created in the response to the high demand for stylish designer wedding dresses, which do not put brides in debts. The company was founded in 1999 in a small city in Eastern Europe called Brest. The brand started with five employees and grew into a fashion house with more than 150 employees and all because of the hard work and unique ideas!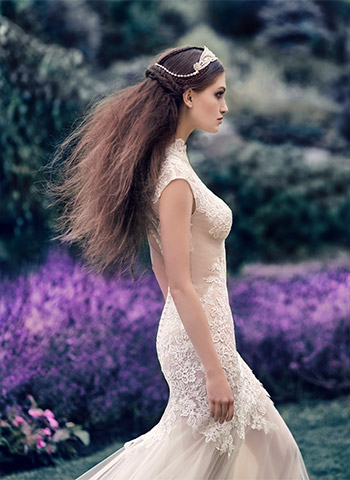 Brest has been historically famous for its textile industry and high-quality products exported to Europe. Luckily, the city is located on the border with Poland, which makes the international trade easier and more efficient. The average order time usually takes anywhere from 4 to 8 months.
Papilio is a Latin word which means butterfly. Every butterfly has its unique beautiful pattern, every designer gown made by Papilio is one of a kind and 100% exclusive. Butterflies associates with lightness, softness and tenderness and Papilio wedding dresses are just like that. Gowns are made of lightweight, high-quality fabrics from Italy, France, and Spain, so the bride can feel beautiful and extremely comfortable on her big day.
While still new to North America, the brand is growing its popularity for its exceptional quality, unique designs, and reasonable prices. Our wedding dresses range from $850 to $4000, with the average price of $2000 Canadian dollars. Papilio offers one of the most exciting selections of designer bridal gowns and evening dresses, making its styles affordable to every bride. At Papilio, we can always find the right dress for you. All you need to do is book an appointment!
You may start to wonder how do our designers come up with such amazing bridal collections? Alena Goretskaya, the chief company designer, always travels around the world in order to get inspired and bring home new ideas and trends. She visits many trade shows, runways, industry markets in a hunt for the best bridal fabrics and décor. After spending hours and hours of sketching multiple versions of every single wedding dress, thinking about her brides' needs and wishes, the designer creates 50-60 unique bridal looks. And this hard work really shows! Every Papilio collection of wedding or evening gowns is truly special. Working with her team of young talents, she does not stop to surprise. For example, Papilio latest bridal collection "Swan Princess" was inspired by the legendary painting of Mikhail Vrubel. Like the famous artist, the couturier produced rare images of wedding gowns that came to life.
Before any bridal design makes the cut to the collection, it has to go through multiple stages of approval. First, Papilio lab makes a sample and approves fabrics, garment accessories and furnishing. After they develop a dress pattern, they move onto calculation of material outcomes, right up to the thickness of lace. It is not a secret that an ideal fit is one of the quality factors in dressmaking. In order to make sure that a wedding dress has that perfect fit, our designers believe that it can only be achieved by developing and advancing dress pattern and cut.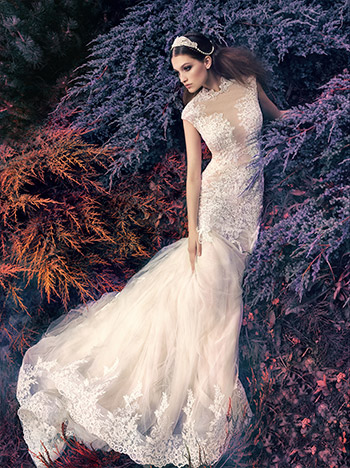 Every process at Papilio Fashion House is documented and standardized, which guarantees the best European quality standard of Papilio garments. Production Department is equipped with the modern "state of art" equipment. Despite the fact that many processes are automated nowadays, the craftsmanship and handwork of tailoresses and seamstresses play a tremendous role, which we are really proud of. All décor and embroideries of Papilio wedding and evening dresses are 100% handmade. Using Swarovski crystals, Japanese beading and sequins Papilio make such a distinctive décor elements and embroideries that cannot be found anywhere else in the world. Many Papilio wedding dresses have flowers. All flower décor is created by hands, one by one. The bridal designers love flowers as they symbolize feminine natural beauty and add softness and romantics to the bridal look.
Papilio collection of handmade accessories will ideally match any Papilio designer wedding dress. Veils have exactly the same lace as wedding dresses and accessories are made of similar stones. After production, every single dress goes to Quality Control department for a check, where it is gets labeled and stamped.
For more than 15 years brides from different countries pick Papilio for its impeccable quality, fashionable designs, and great prices.
Our trained team of Papilio employees is always ready to answer your questions. Call us today to book an appointment or ask a question and we will be happy to assist you.
With Love,
Your Papilio Team Canada