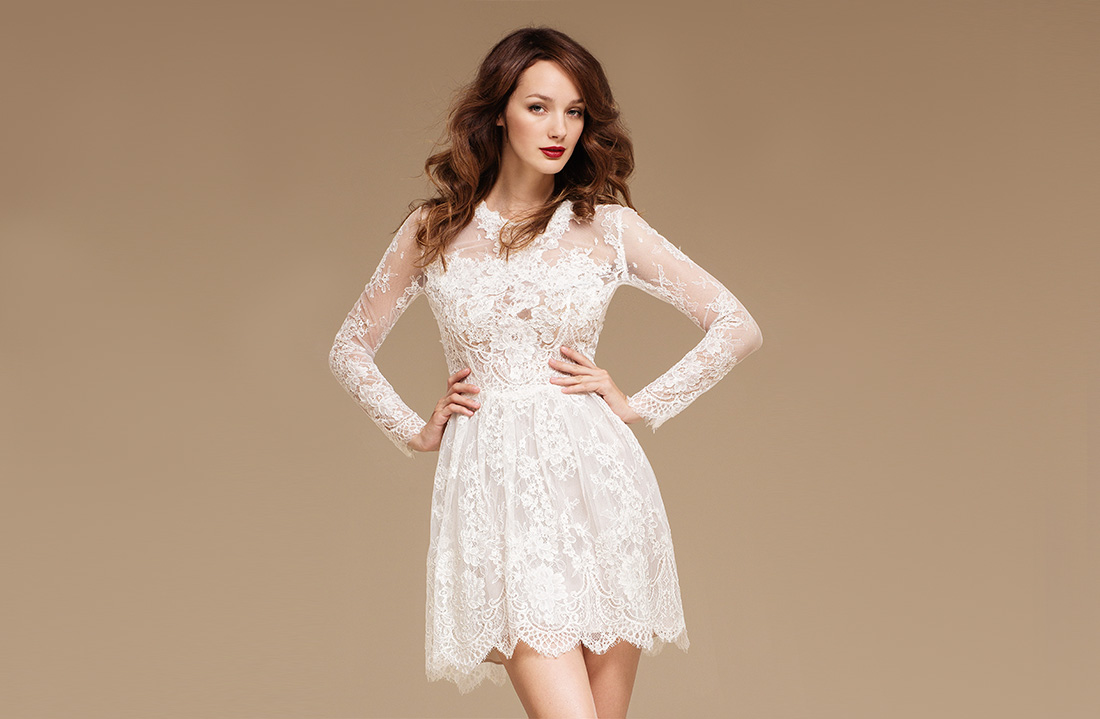 Check our City Hall wedding dress inspiration for stylish brides
When you think of the perfect wedding, what do you think of? A beautiful wedding dress, the partner you can't wait to say "I do" and friends and family there to share your big day.
What you may not imagine, however, is spending a great deal of money, or facing a lot of planning and preparation. Maybe you are someone who does like big celebrations and a lot of attention. Maybe you do not have a big budget in your pocket, or simply prefer to save. Some brides are finding out that they can have all of these things, and save themselves lots of money by planning a city hall wedding. Getting married at a city hall is the great idea for couples that do not want a huge church wedding or an extravagant ceremony. A city hall marriage is absolutely perfect for a laid-back couple looking for an alternative to a traditional, sometimes expensive wedding.
For unique and stylish brides, city hall wedding dress options are as limitless as your imagination! Traditionally, short wedding dresses are the choices for city hall wedding attire. Short wedding dresses lend to the air of a more relaxed affair, and make for an easy escape to the reception. Whether you choose a reception at home, in a park, at a country club or in a restaurant, you will be ready to greet your guests without a great deal of fuss. Short wedding dresses come in many flavors. From a sassy mini, to a romantic flowing lace frock, your dress should speak to your distinctive style and the unique flavor and flair of your relationship.
City hall wedding dresses are not actually limited to dresses either! While it is true that short wedding dresses are the most popular option, this is your day and you should wear what makes you feel sexy and beautiful! Many brides find that a pantsuit or even a jumpsuit provides them with a stylish and comfortable choice. Other brides look to the past and prefer the ladylike and timeless look of a skirt and jacket, ala Jackie O.
And who says you have to go casual? If your dream day includes a traditional wedding dress, so be it! A city hall wedding in a floor length chiffon gown is a lovely alternative. Just because a traditional wedding is not for you, it does not mean that a traditional wedding dress is not!
A city hall wedding provides the perfect setting for stylish brides to tie the knot. Fashionable ladies know that they can look as stylish and distinctive as they choose!