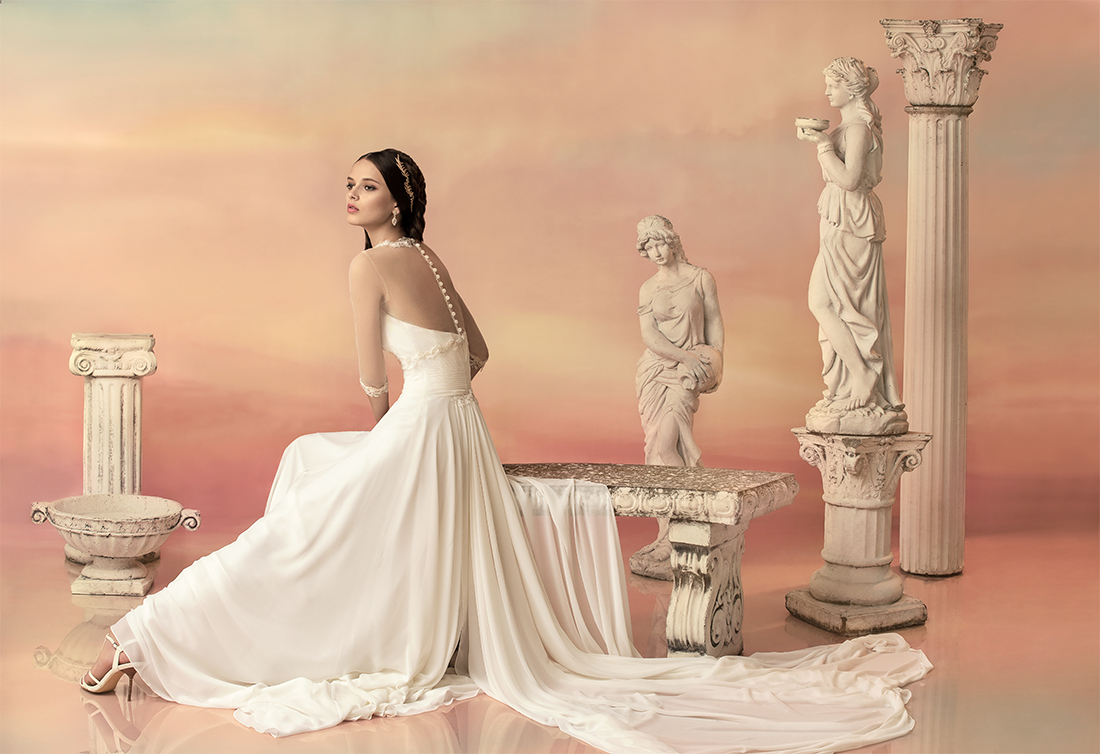 Everyone knows that having a wedding is extremely expensive. The cost of the wedding dress, venue, catering, centrepieces, and flowers all add up to a huge price tag. Lucky for budget brides, you can reduce your total wedding cost by buying a designer, but cheap wedding dress from Papilio Boutique! All of our dresses cost from $800 to $4000, so you can be sure there is a dream dress for every bride, every venue, and every budget.
At Papilio Boutique, all wedding dresses are completely made in Belarus by seamstresses with years of knowledge and experience in creating and sewing designer wedding dresses. Papilio bridal gowns are created using the most luxurious fabrics sourced from Italy, France, and other countries around Europe. In addition to high-end fabrics, many of Papilio wedding dresses include hand beaded details, appliqués, and the finest lace on the market. All these details come together in one of a kind, designer dresses in a variety of silhouettes made to flatter any bride. Despite these high-end fabrics, details, and couture designs, our wide selection of cheap wedding dresses is bound to leave your guests in awe.
Are you looking for a wedding gown for an outdoor summer wedding? This beautiful tulle ball gown from Papilio "Sole Mio" bridal collection with an exquisite lace bodice and floral sash will be wonderful for you! These gorgeous floral details accent your venue and the feel of your wedding perfectly, all while staying within your budget.
Perhaps your wedding is taking place at a banquet hall with more of a black-tie dress code. Then this sleek satin dress from Papilio "Swan Princess" bridal collection with removable train will help you make a flawless, and graceful entrance. The three-quarter length sleeves and trail of buttons down the back add just the right amount of elegance to a formal wedding setting.
Do you always enjoy having all eyes on you? Why should your bridal moment be any different? Stand out in this Grecian goddess inspired dress. With illusion cut-outs on the back and waist, floral appliqués, and a curve-hugging skirt, this dress is sure to drop many jaws, including your fiancé's.
On top of our great selection of cheap wedding dresses, Papilio Boutique also offers extra discounts to help every bride make her dream a reality. If you find your perfect dress, you can buy off-the-rack for 10% off the ticket price. However, if you would like to order a new dress, you can get 5% off if you pay the whole amount upfront. Finally, Papilio Boutique offers a selection of sample sale dresses at greatly reduced prices.
Call (647) 748-1908 or email info@papilioboutique.ca for more information or to book a private appointment.