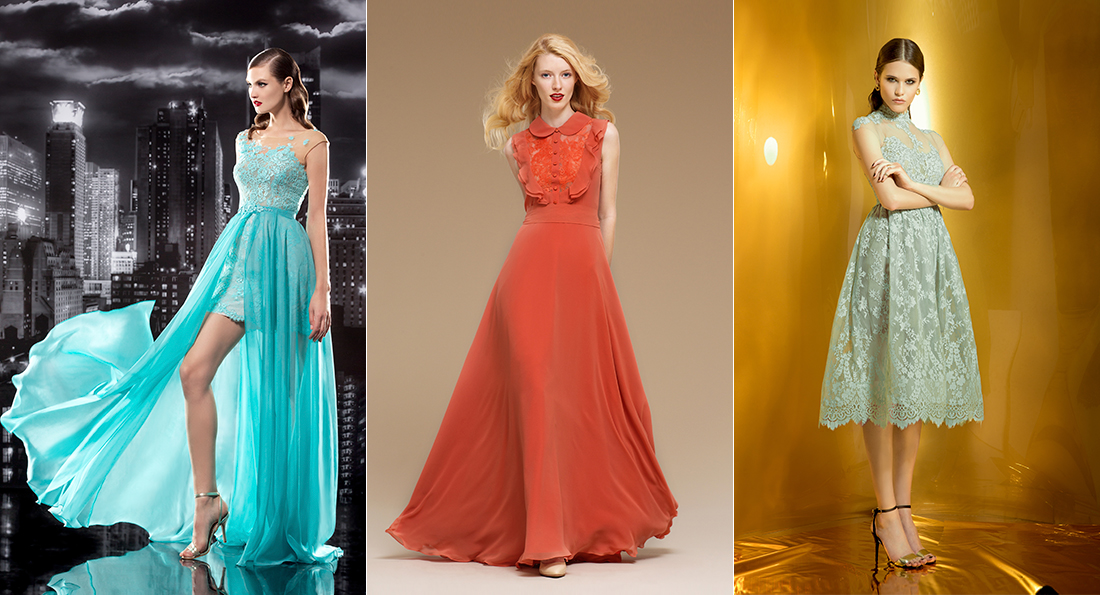 "No happiness is enjoyable without a friend".
Seneca
There is a well-known statement that friends show their love in times of trouble. Generally speaking, this person is there to support you in difficult times. We 100% agree with it. However, we live during the most exciting time and have a lot of happy moments to share and enjoy with close ones. Real friends will not only hold you up in times of trouble, but will also be there to enjoy every happy moment with you.
What can be the happiest and brightest occasion for a girl? Of course, it's her wedding day! A day when she dresses up in a princess gown and ties the knot with the love of her life. That's why only the truest of friends have a right to become bridesmaids!
Bridesmaids should help with the preparation of your wedding. You, your maid of honor, and your bridesmaids need to come up with the list of things to do and set deadlines. Some of your bridesmaids can help by browsing wedding magazines, websites, and bridal stores in order to find you your perfect wedding dress. Others can visit venues with you and help to list all advantages and disadvantages of each one. And of course, bridesmaids are responsible for planning your bridal shower and bachelorette party. That's why only the people who know you the best can make it truly special! Bridesmaids have lots of responsibilities before, during, and even after a wedding. Think twice before choosing your bridesmaids. Not everyone is ready to dedicate her time and effort.
Bridesmaids typically wear the same color and same style of cocktail or evening dress. Sometimes they even have same shoes and accessories. Bridesmaid dresses can be floor or knee length dresses, fully crafted of lace, silk or chiffon. A bridesmaid dress should be comfortable because bridesmaids have a very active role on the big day. Tasteful cutouts on the back can make bridesmaids dresses more unique, which will allow your girls to stand out and show off their personalities.
There are several hot colours this season for bridesmaid styles. Scuba blue, for example, is in style! It was inspired by the sea and scuba diving. This colour can be perfect for any destination wedding. Another trendy colour in evening fashion is Lucite green; it will look especially good with sheer fabrics like lace. If a wedding is at the end of spring or beginning of summer, cocktail dresses in this colour will look very fresh against the background of the reviving nature. A shade of orange called Tangerine is also very fashionable right now. Muses from the Greek Mythology used this colour in their formal gowns since orange was considered the colour of ethereal love. As it is timeless, classy, and elegant, red continue to be a bright spot in the bridesmaid colour palette. Bridesmaids dresses in this colour will not only be found in big banquet halls, but also in venues such as castles, beach resorts, and garden restaurants. Be sure to take your wedding theme into consideration before choosing a colour for your bridesmaids.
Bouquets for bridesmaids can also match to a shade of their dresses. How do bridesmaids' bouquets usually look?  Of course, the central figure on a wedding is the bride and all attention has to be toward her. A mini replica of bride's bouquet for bridesmaids is always a good idea. However, if you like to be different, your bridesmaids can use stylish flower bracelets, or corsages, on their wrists instead of carrying a traditional bouquet. It will look cute and add a romantic feeling.
At Papilio Boutique you can find a large selection of evening and cocktail dresses. If you are looking for a floor or knee length bridesmaid dress, check out the Sole Mio and Road to Hollywood fashion collections. Check out the Hellas fashion collection for the Greek styles made of flowing chiffon and soft silk. You will find lots of baby doll styles in the City Lights and Flower Cocktail fashion lines. The hottest colours of Papilio eveningwear are berry, bright blue, mint, red, turquoise, gray, powder, purple, royal blue, pink, and tangerine.
Please note that all evening and cocktail dresses are available by special order only. Our professional consultants will show you lookbooks, sample fabrics in the available colours, and take measurements to advise on size.
To book an appointment, call 647-748-1908 or email at info@papilioboutqiue.ca