No question, times are tough, but love is not cancelled! It is time to start planning your 2021 wedding.
Are you ready for all your pre-wedding celebrations? A bridal shower is one of the first events where you are going to be the guest of honour, whether you are celebrating with only your girlfriends or having a grandiose party for a hundred people. Let's talk bridal shower dresses today. Are you thinking of a classic white shower dress or something more unexpected, like a white suit or romper? We have compiled a superb selection of on-trend looks for this special occasion. Get inspired and remember that you can always use your wedding shower dress for your engagement party, rehearsal dinner, honeymoon cruise or as the second dress at your wedding.
Bridal Shower Dresses from Felice Collection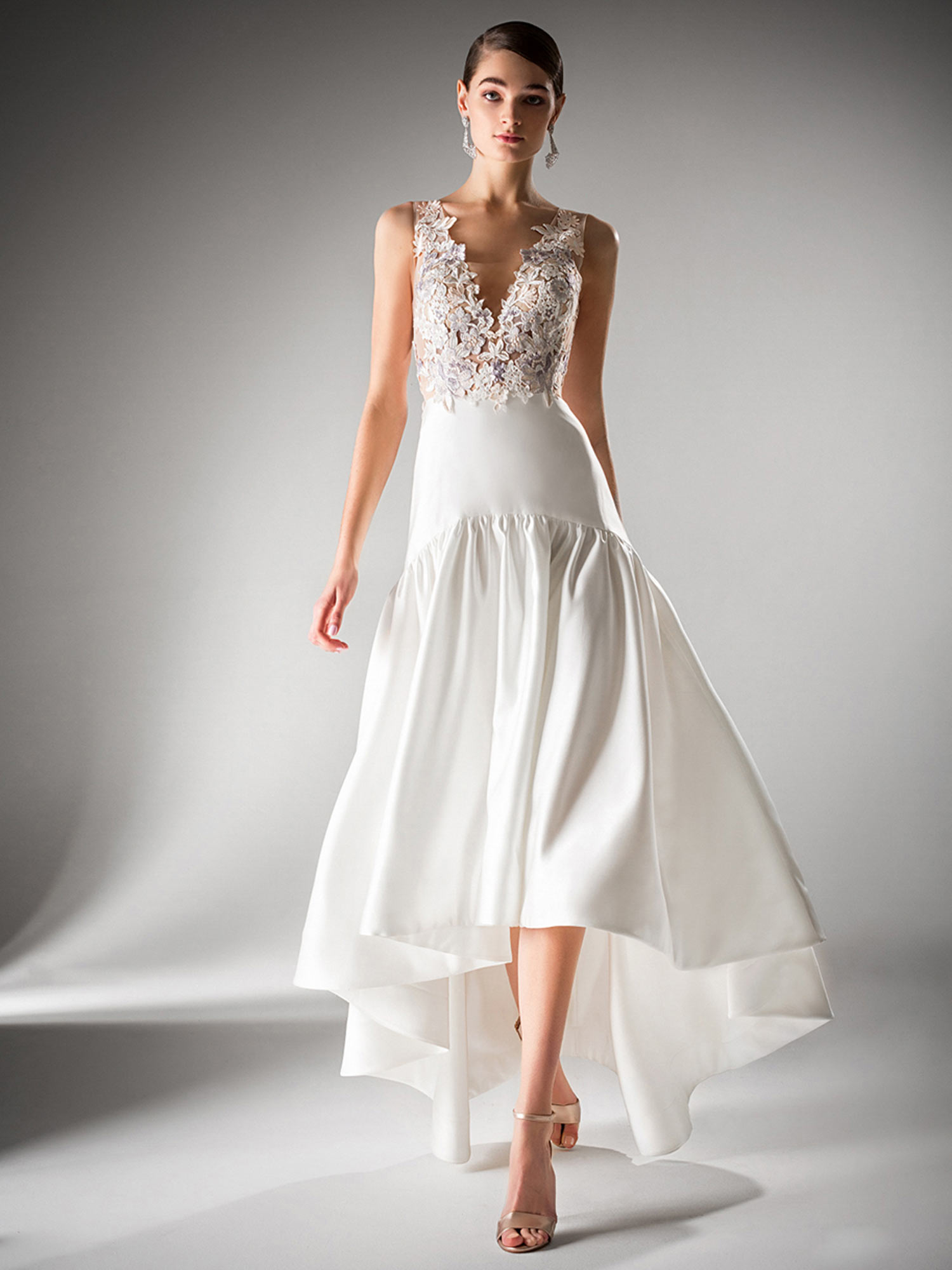 This beautiful wedding shower dress with a high-low skirt is figure flattering and fun to wear. Add eye-catching shoes to set your bridal shower outfit mood, and look confident and appropriately on-trend.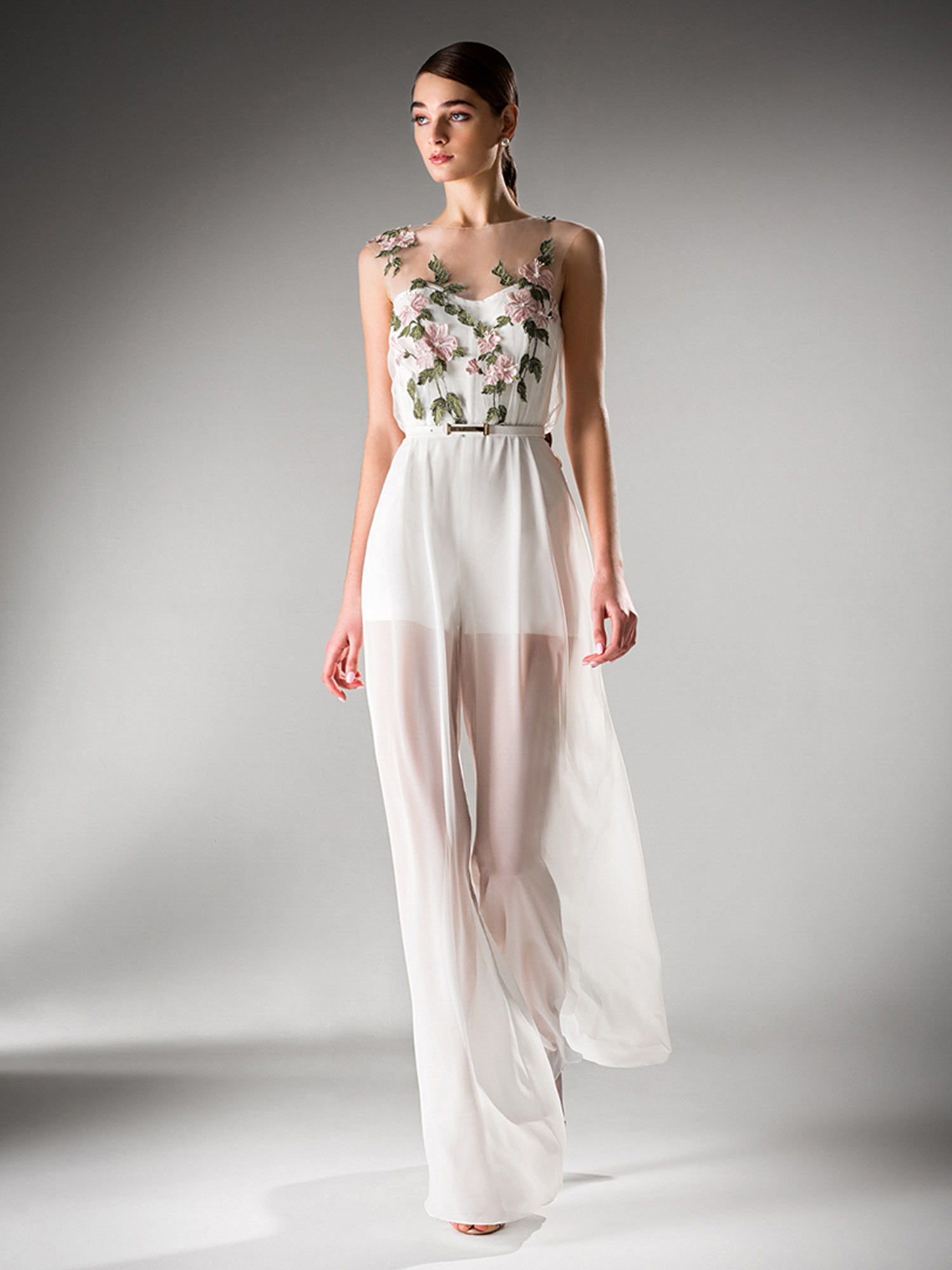 If you are not looking for a traditional white bridal shower dress, and want something more dramatic for your shower, this jumpsuit with handmade floral embroidery will definitely make a fresh statement.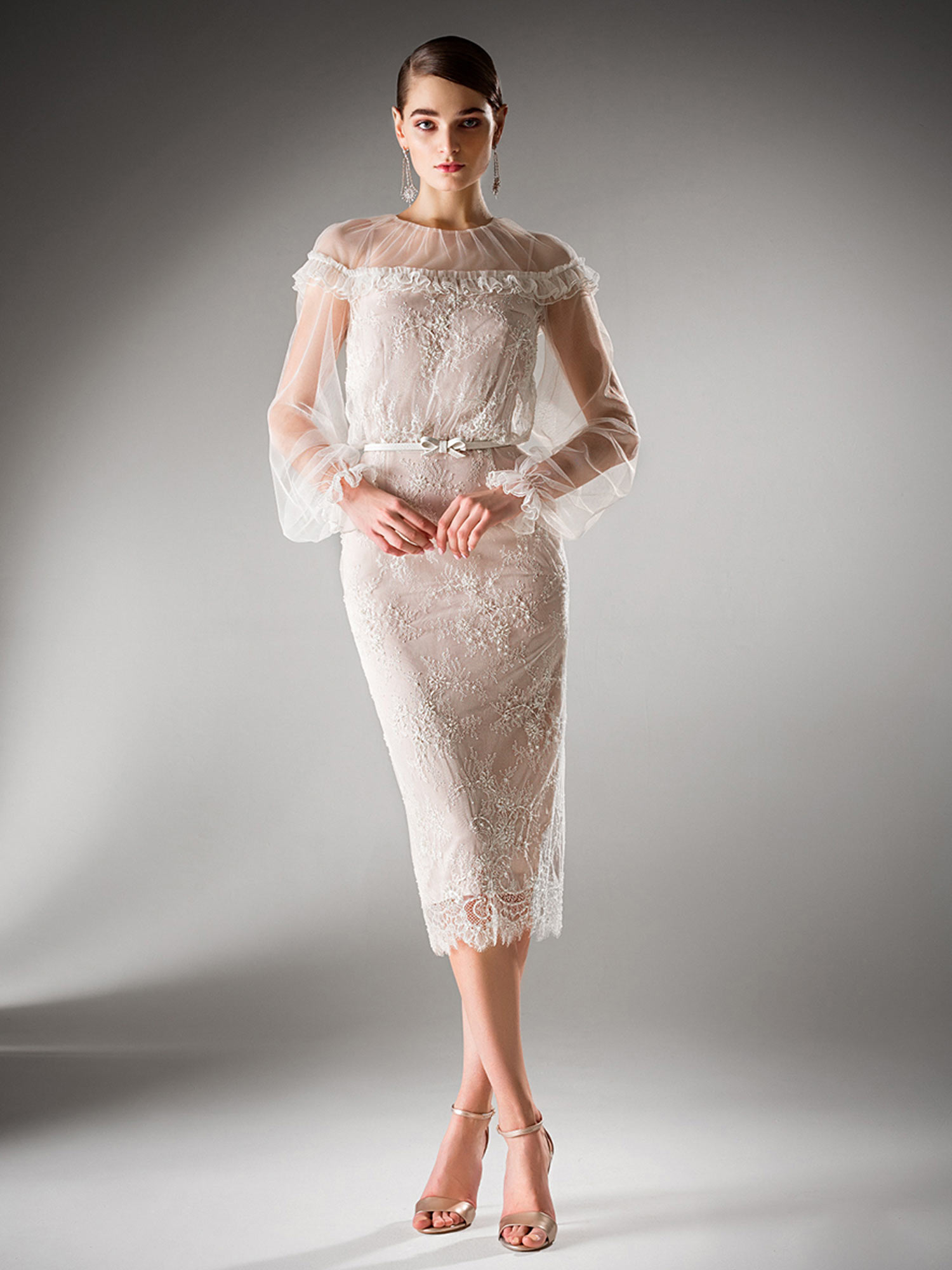 Are you a classy girl? Then this lace bridal shower dress with a blouse evokes elegance, making it perfect for a formal affair. Choose a shower dress with long sleeves for a subtly luxurious and sophisticated look.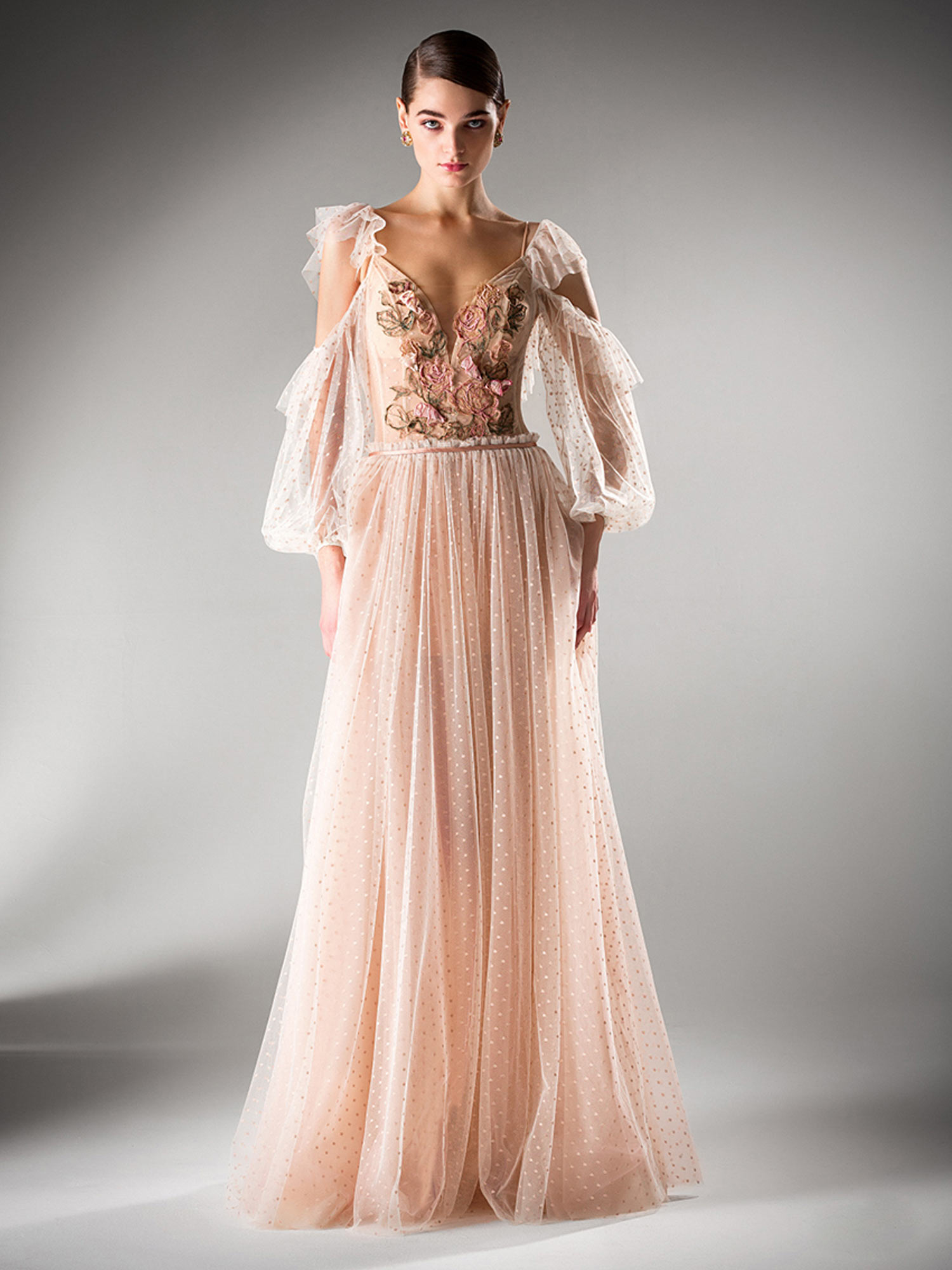 What about a pink bridal shower dress? This dreamy dress with romantic ruffles feels cute, passionate, and chic, all at once. Show off your girly personality by selecting this unique wedding shower dress!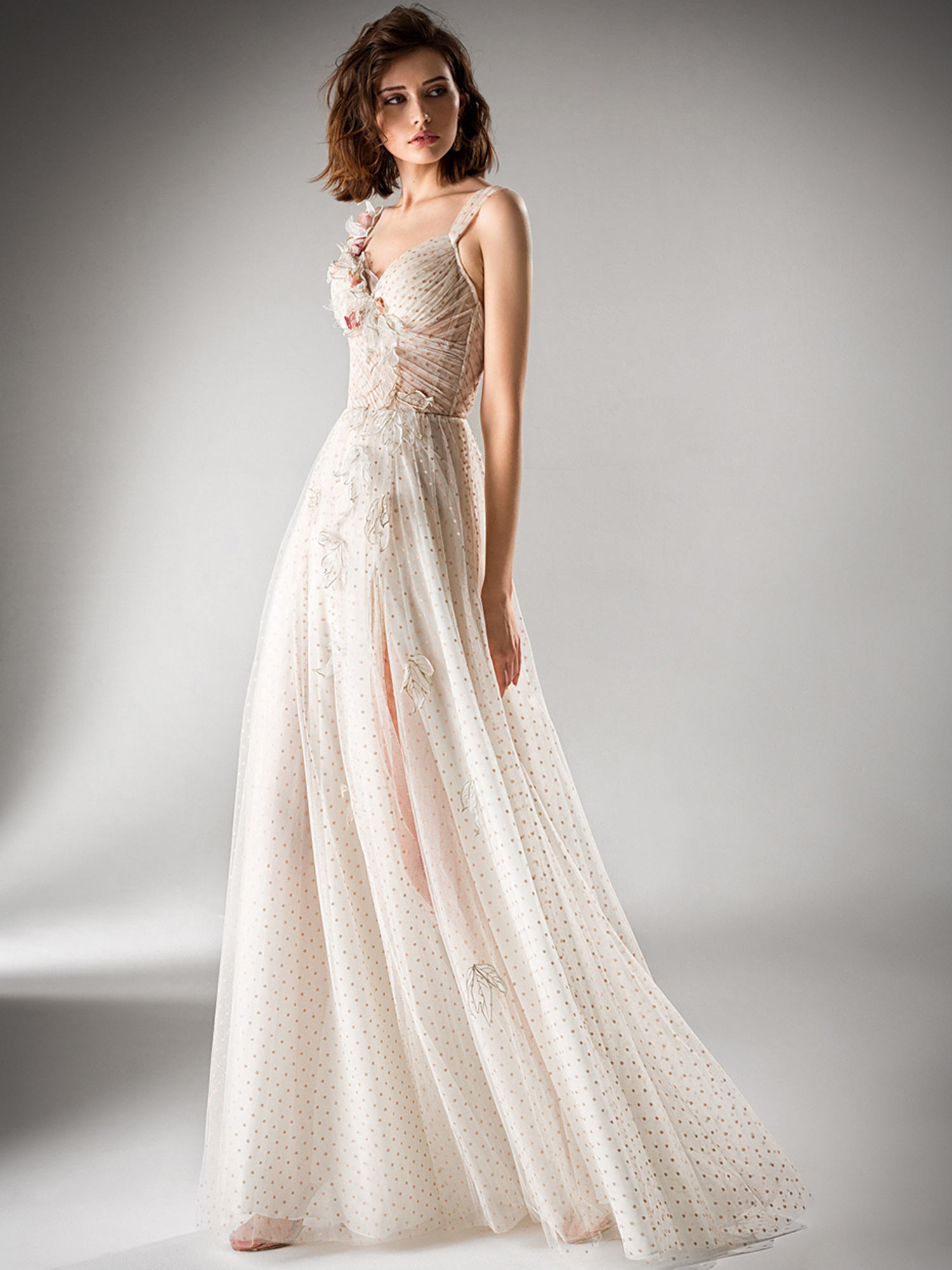 This sleek and downright sexy dress will draw attention and show off your glowing figure. You can add statement heels and accessories to make a lasting impression.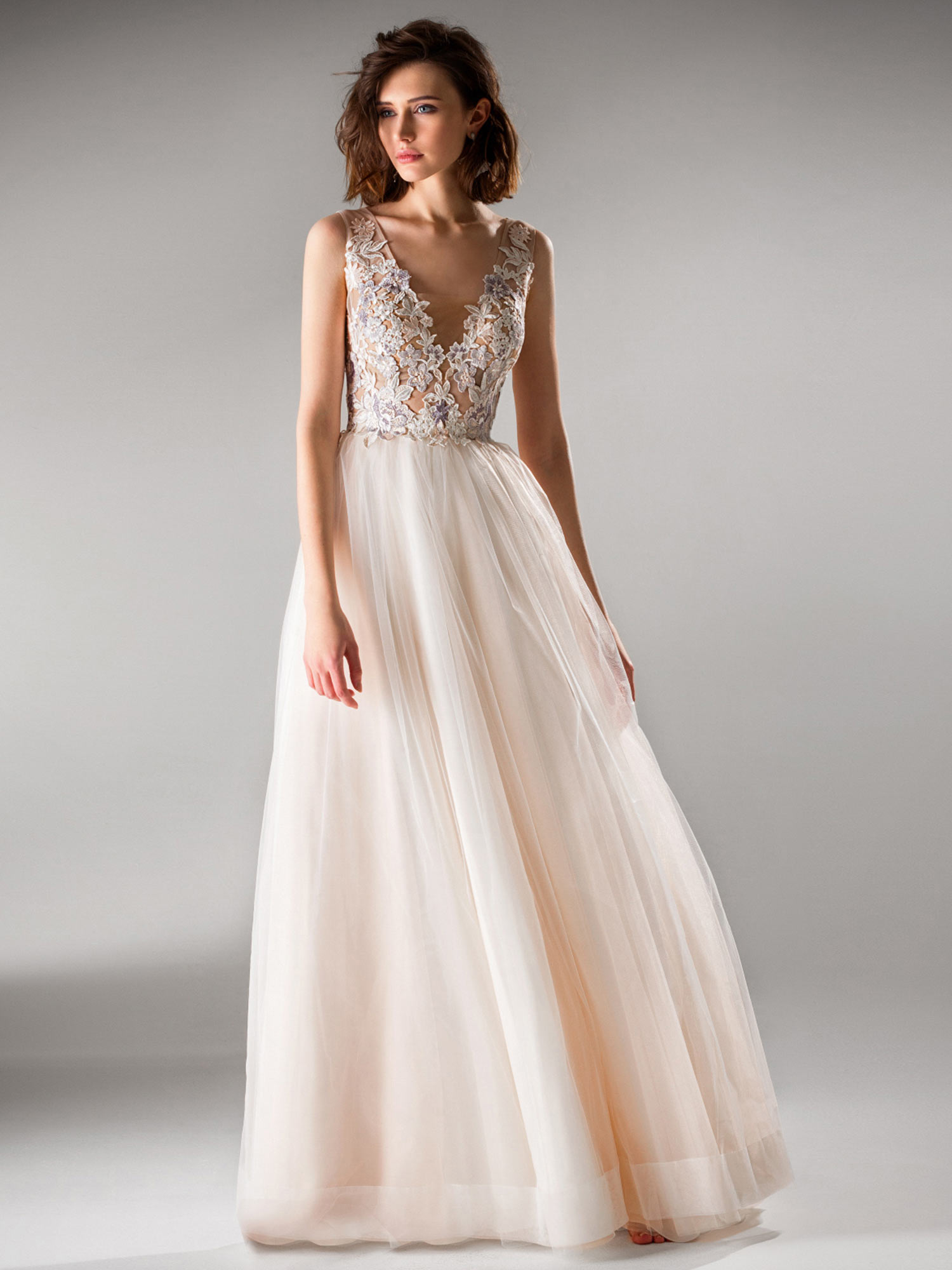 The look is genuinely innocent and sweet. This bridal shower dress features a super romantic floral lace top and airy tulle skirt that resembles a dreamy feeling of a bride-to-be. It is, without a doubt, a picture-perfect shower dress.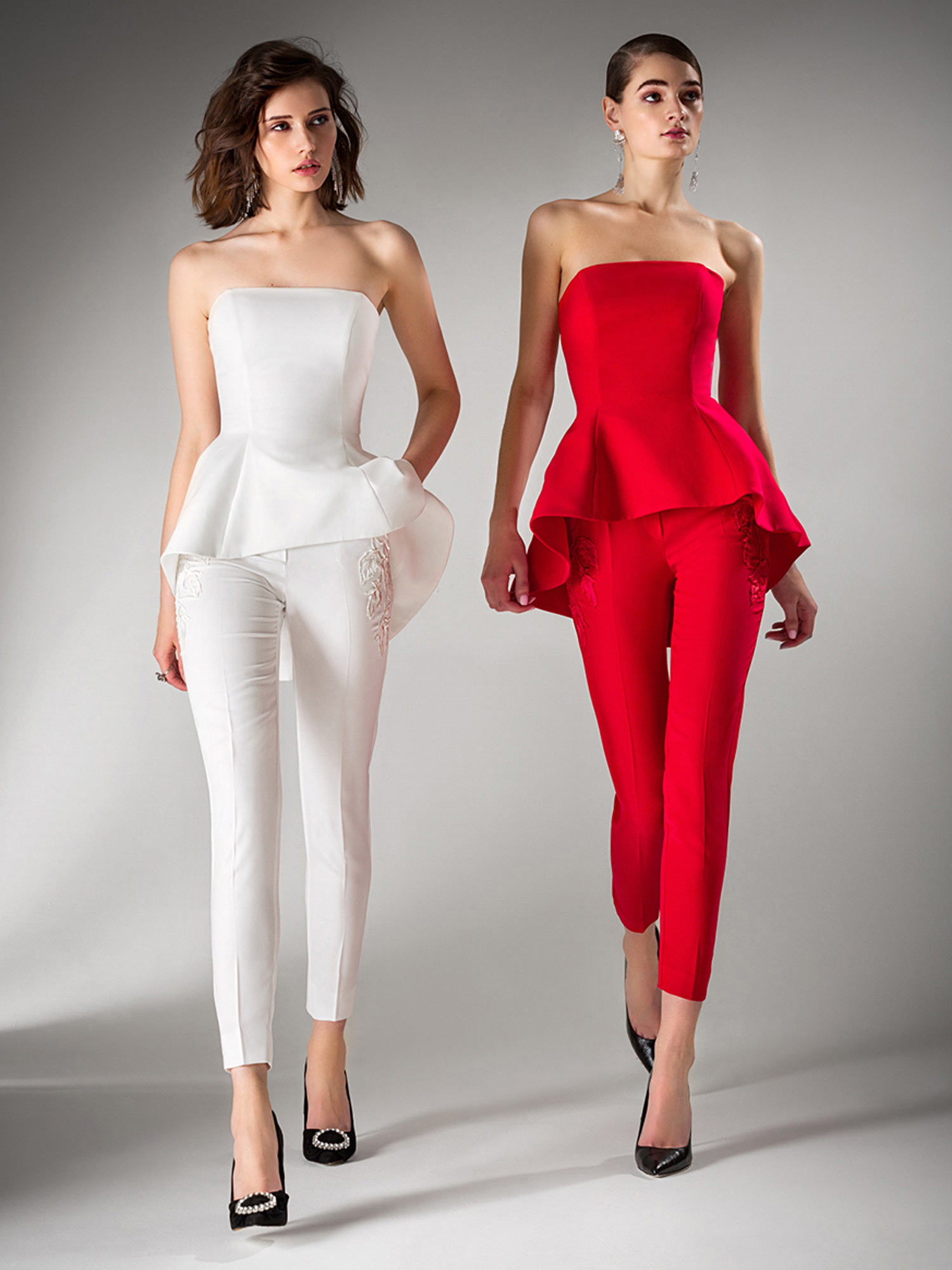 How about a perfectly fitted white suit? This unconventional style is trendy all year round. However, some people may find it a bit unexpected to see Mrs future bride-to-be wearing pants. Who cares? Feel comfortable and shine on the dance floor. It is your day!
Explore more bridal shower outfit ideas on our website. You will find a beautiful selection of occasion-appropriate 2020 bridal shower dresses in each fashion collection, from flirty and fun to refined and classy styles. Find a shower dress that looks special and stylish and, most importantly, feels right to you.
We hope that you are closer to picturing your special celebration and continue your wedding day planning inspired. We promise everything will be great!