How long is a bridal appointment at Papilio Boutique?
---
We often get brides-to-be questions about why we have a time limit to try on wedding dresses. They usually think this restriction will create pressure during wedding dress shopping. On rare occasions, some brides want to try an infinite number of wedding gowns to find the one and thus keep booking numerous appointments under different names and visiting multiple bridal stores until they say 'Yes' to a dress. We definitely do not recommend doing this. Remember!!! The longer you shop and the more wedding dresses you see, the more overwhelmed and unhappy you will become.
Years of experience working with millions of brides worldwide confirmed that private one-on-one consultations with assigned bridal fashion stylists are the most efficient way to find the perfect wedding gown and limit brides' anxiety. Our consultants will guide every client through a personalized strategic selection process to be able to use appointment time productively. The key to success is to do dress research in advance. To be successful while wedding dress shopping is not about how many dresses you try. It is about being strategic and focused on your wedding dress vision, style preferences and flattering silhouettes.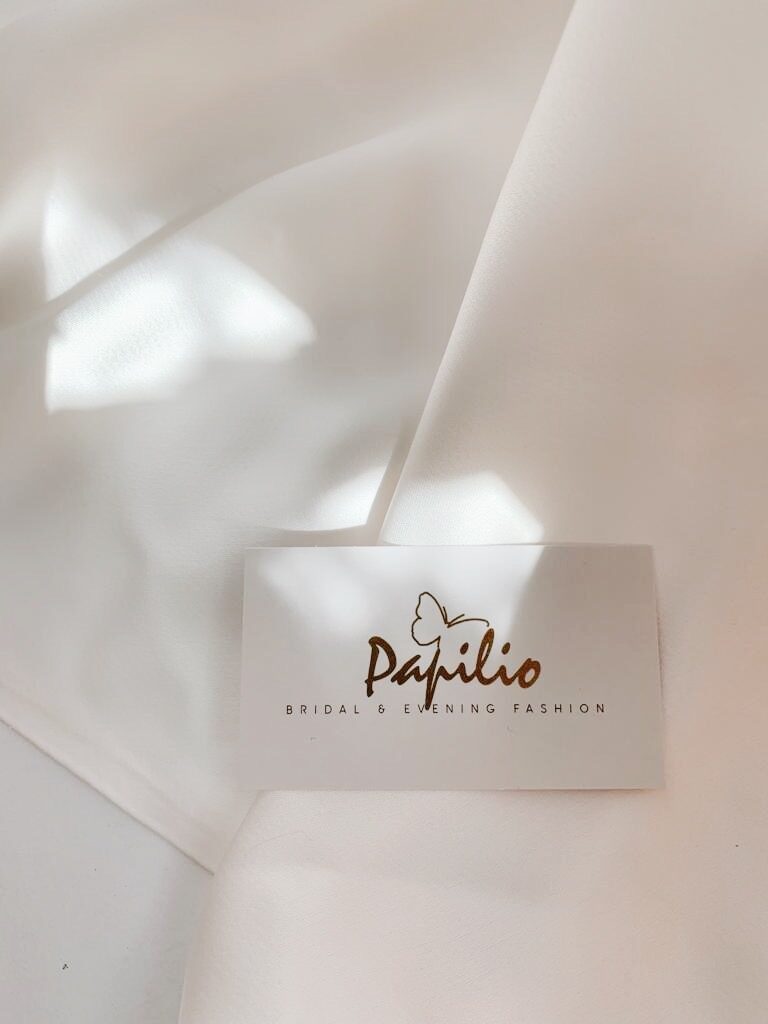 Papilio Boutique offers two types of bridal appointments. We believe that quality over quantity is essential, and with bridal fashion experts on the job, brides do not need more than 45-75 mins to shop for a wedding dress. If you are not ready to decide or struggling to figure out what direction you are going, walking away and returning for a second bridal appointment a week later is recommended.
Who should I bring with me to my bridal consultation?
---
It is usually hard to say NO to all your family members and friends who love to come along for wedding dress shopping. We strongly recommend only bringing those who understand and share your vision. They will be the most helpful in choosing the best wedding dress. Suppose you feel obligated to include certain people in your bridal journey. In that case, there are ways to have those without creating frustration for you and hurting their feelings—for example, brides at Papilio Boutique often Zoom or Skype people when they find the ONE. Remember, people attending your bridal appointment often project their style and influence your decision. It is your decision, do not let anyone confuse you.
Also, ask your guests only take pictures when you want them. Taking too many photos at a bridal appointment usually distracts everyone, shifts attention from a bride-to-be and does not let people fully engage in the wedding dress shopping experience. Besides, people can start sharing these pictures, and it will be hard to indulge in that magical moment when a bride walks down the aisle and everyone sees a wedding dress for the first time.

Happy Wedding Dress Shopping,
Papilio Team