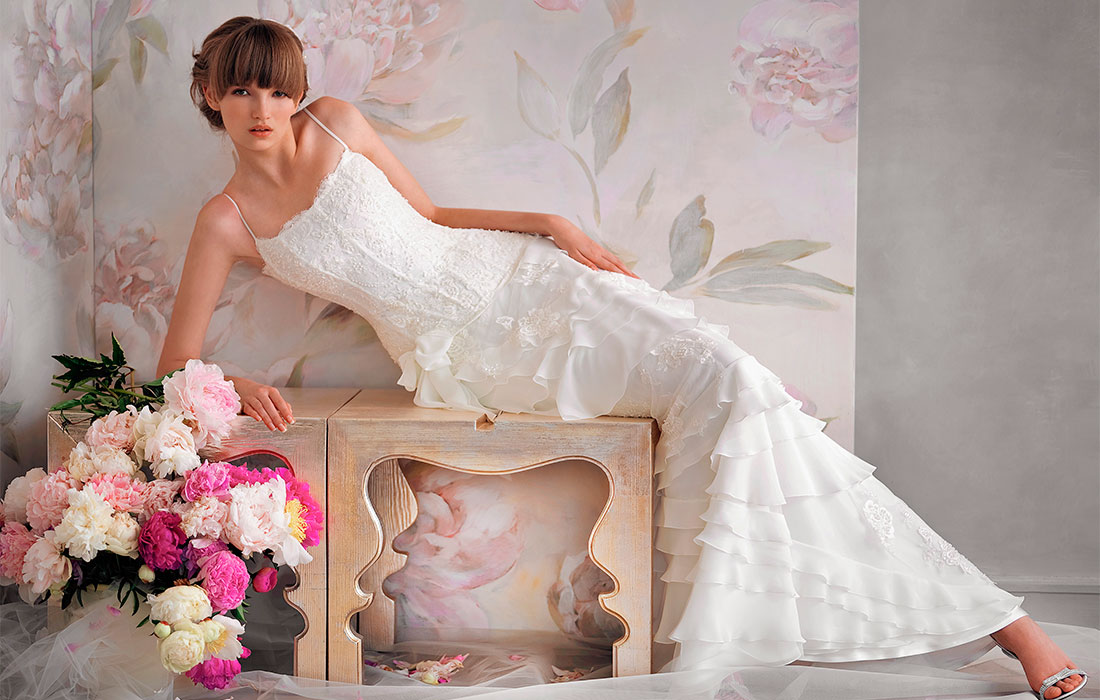 You are lucky to be a bride in the 21st century, when there are lots of options to choose from and not that many rules to follow. Variety and styles of bridal accessories have been so much fun in the last few years. No matter what kind of theme you pick it is quite easy to accessorize.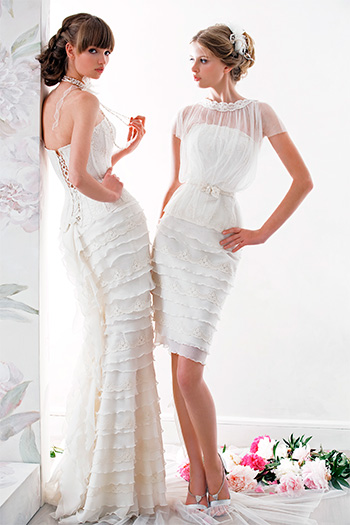 Headpieces & wedding veils: Tones of choices; from traditional to ultra modern looks. If you are a funky bride-to-be, you might want to wear bridal blusher decorated with an ostrich feather or lace appliqué. A floral garland or halo will be a great alternative if you have destination wedding, and want to feel closer to Mother Nature. Sparkling tiara will never fail to attract attention. Enjoy being the centre of flash light all day and night.
Not everyone must wear a bridal veil. It is a myth that "without a veil you are just a pretty girl in a white dress". Every bride is unique and different. If you decide to have a veil, choose something that will complement your wedding dress, not take away from it. It is a lot of fun to have veil and headpieces to mismatch. After the ceremony, you can take off your veil, and have a brand new bridal look.
Make sure to put discrete loop or grips underneath your headpiece, the last thing you want on your wedding day is a confounded look after a garland being blown away by wind or tiara falls in the middle of ceremony.
Bridal Jewellery: Earrings, necklaces, brooches and bracelets accentuate a formality of the occasion.  Rhinestones, pearls, crystals, gem stones will definitely make you shine like a star. For example, pair of crystal teardrop earrings is quite trendy among celebrities and TV hosts!  Be aware  jewellery should fit the silhouette of your wedding dress, i.g. be appropriate for its type of neckline, sleeve length,  bodice etc. If you are lucky to wear family heirloom jewellery, learn its history and meaning. Sure, you will get lost of questions.
Sashes & Bridal Belts: Beautiful sash can significantly change the look of your bridal gown. In some cases sash or belt can even transfer it to totally different gown. There is a whole variety of sashes, color- and  material- wise, with distinct amount of detailing. It can be cream, nude, blush, pink, purple, blue or even black sash, made of silk, lace, organza, velvet, and decorated with hand embroideries, crystals, pearls, flowers, feathers. Having a hard time to pick one, create your own! It will complete your bridal look and bring out true personality. Watch out the width of your sash, it must flatter your body type.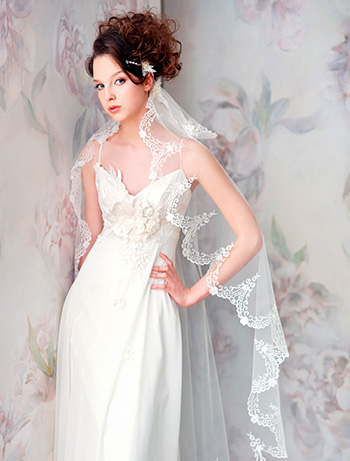 Bridal Gloves: Last century wearing gloves during any official ceremony was considered a must. It was the strict rule of etiquette, accepted and followed by high society. If you like to follow this tradition, or host an old-style wedding party, pick a pair of nice and proper gloves to go with your wedding dress. For example, if your gown has sleeves already, wrist length or elbow length gloves will suit perfectly. Be careful with over-the-elbow length gloves, unless you have simple sleeveless wedding gown. Typically there are white, cream, ivory bridal gloves, made of satin, lace, silk, or combination of fabrics.
Wedding Shoes: When it comes to wedding shoes,  there is a million styles. Our biggest advice to you will be – "Buy your favourite designer, you will enjoy wearing your wedding shoes long time after your wedding!" If you are  not used to dressing in high-heels, there are kitten or French heels to consider. Pumps and stilettos will be more comfy choices of heels.  On top of style, color, and heel height, think of stability, it is better to get a secure heel hold or shoes with straps. Do not forget to get additional padding for your wedding shoes, it will provide an additional feet support and comfort. Always bring a pair of flats to rest your feet and go ahead, dance like nobody is watching.
There is no absolute rule when choosing accessories, but if there was one it would be – "Be yourself, and have fun on your wedding day!"