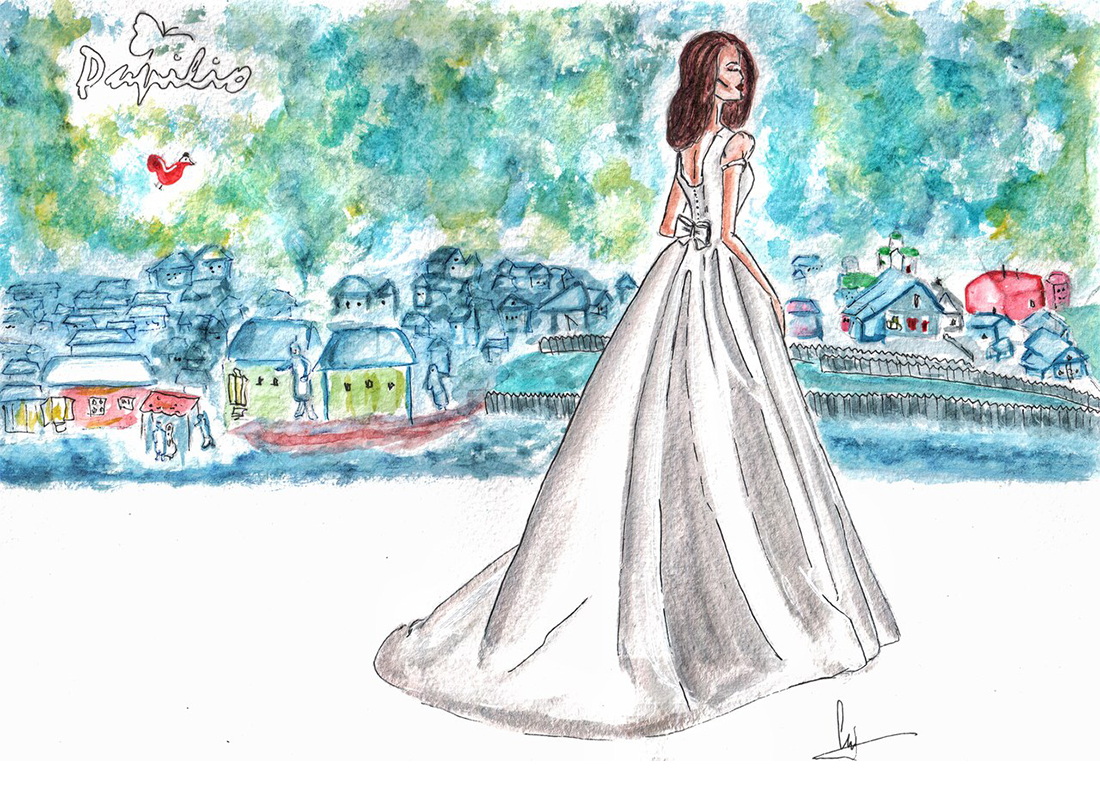 Papilio Fashion House is pleased to announce its newest bridal collection "Wings of Love". It is soon to be unveiled on our website. New collection has been inspired by the art of Marc Chagall. With boho dresses in a fresh new colour palette, this bridal collection is unlike anything you have ever seen.
Before its official launch we would like to offer a sneak peek into Papilio 2017 bridal line.
Marc Chagall is an early 20th century artist famous for his extraordinary paintings and stained glass work. His style is very colourful with whimsical themes and subject matter that reflect his early memories, fantasy, and folklore. His work, especially his painting "Au Dessus de la Ville" which was inspired by the love for his wife, makes the perfect muse for Papilio boho dresses. Love is the main theme of this collection and it is guaranteed to make any bride fall in love with these stunning wedding gowns.
Alena Goreteskaya had an incredible inspiration behind her newest collection and it shows in every small detail of every gown. Like the painting that inspired it, the "Wing of Love" collection truly is a work of art. Each style is named after a unique species of bird. Like species of birds, wedding dresses are completely different from style to style. The selection will help show off a bride's style and personality when she chooses something really unique, untraditional, and even unexpected.
The designer picked beautiful vintages laces and soft natural materials while working on this bridal collection. She brought beautiful laces, tulles, silks, and Swarovski crystals together to create these exceptional wedding gowns. Dresses are not only unique, but also light and super comfortable. They are airy and light, in order to make brides feel like they are soaring high on their wedding day.
Brides looking for vintage wedding dresses will love Papilio "Wings of Love" bridal collection. If you are aiming to stand out in unconventional colours you will have your pick of beautiful nude dresses. Sheer lace over a nude coloured lining creates a vintage and romantic feeling, while the keyhole back detail adds classic allure in the Quetzal gown (Style# 1704L).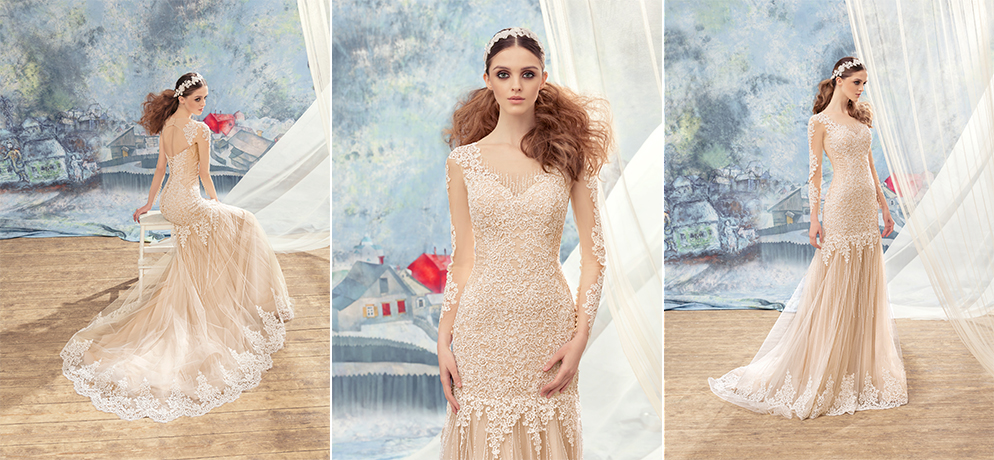 For the brides wanting a bohemian feeling, the "Wings of Love" bridal collection features many boho dresses that will suit your aesthetic. For example, the Lapwing dress (Style# 1728L) combines both the shape, through the mermaid silhouette, and feel of a bohemian wedding dress with lovely lace accents, inspired by Marc Chagall.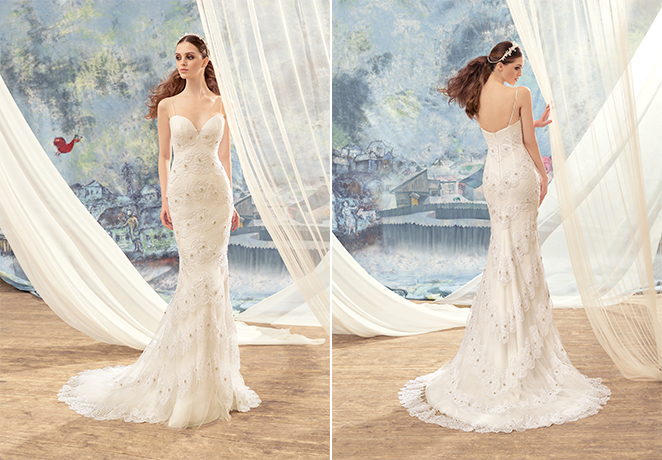 The Hummingbird dress (Style# 1743L), on the other hand, also recalls a traditional bridal feeling. This ivory wedding dress features a full ball gown skirt edged with shimmering lace. The fitted bodice, featuring an illusion neckline and 3D appliqués, help to bring the attention back up to the look of love on the bride's face.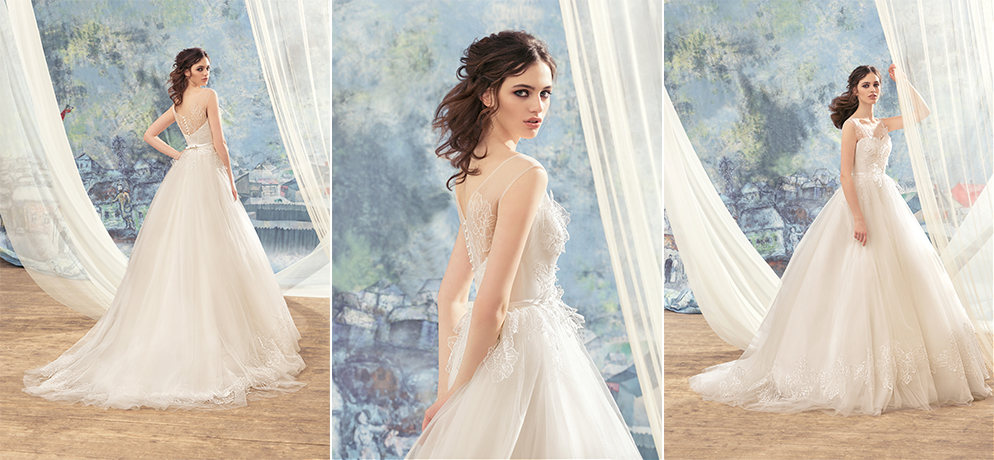 ---
The "Wings of Love" bridal collection is, in fact, artistically exciting. A young artist was so inspired by our line that she illustrated some of her favourite looks in a series of beautiful watercolour paintings. Papilio is proud to not only inspire our brides, but to become a muse for young artists like Natalia Kalenskaya.