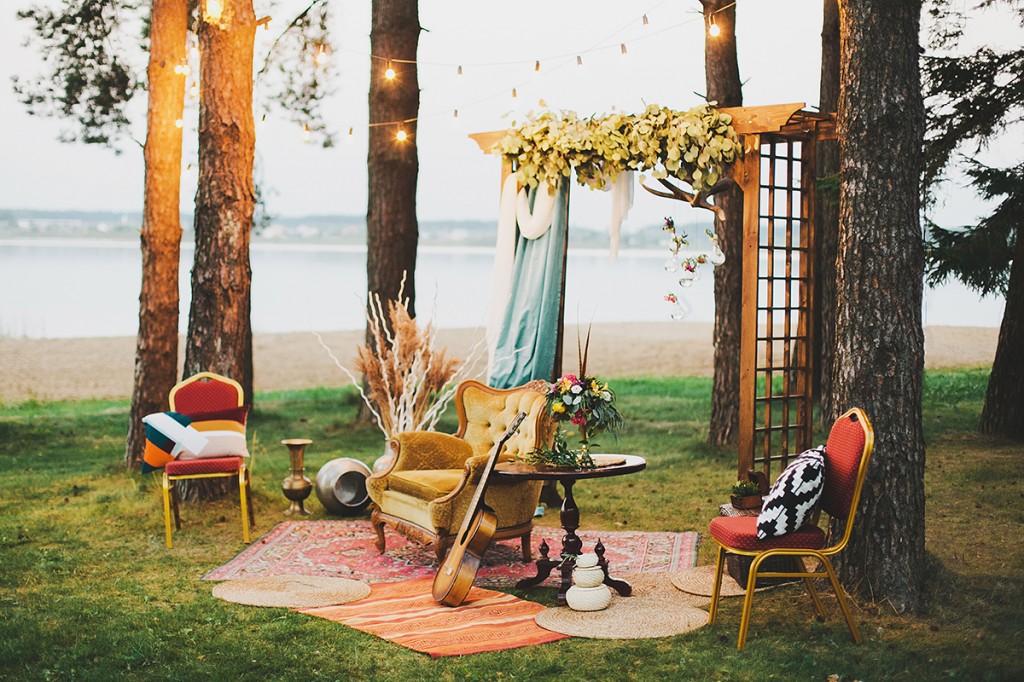 In today's wedding landscape, a common theme for out-of-the-box or artistic couples is Boho Chic. The trend originally came from the central European country that was called Bohemia. Bohemia is now a part of the Czech Republic. Bohemian style pulls influence from the gypsy culture, in the form of floral details, embroidery, and weightless materials. Boho style weddings are gaining in popularity as they allow for romantic, yet modern details.
Bohemian Wedding Decorations
When planning a boho chic wedding, every little detail counts. The use of natural elements and decorations are very important. For decorations, include natural fabrics, like burlap, or fabrics with interesting texture or print. Lace and embroidered fabrics add a touch of a truly bohemian chic vibe while staying classy and elegant.
Flowers are essential details in any bohemian wedding. Include floral garlands, dried flowers, or floral napkin holders to keep the boho feeling in every aspect of your wedding décor. Being close to nature and all things natural are enhanced with a heavy use of flowers. Instead of traditional roses, opt for wildflowers in a variety of colours.
Bohemian weddings are all about being natural and eclectic. That's why do not be scared of being different, being unique! Mix and match colours, decorations, even furniture to emphasize the real boho style.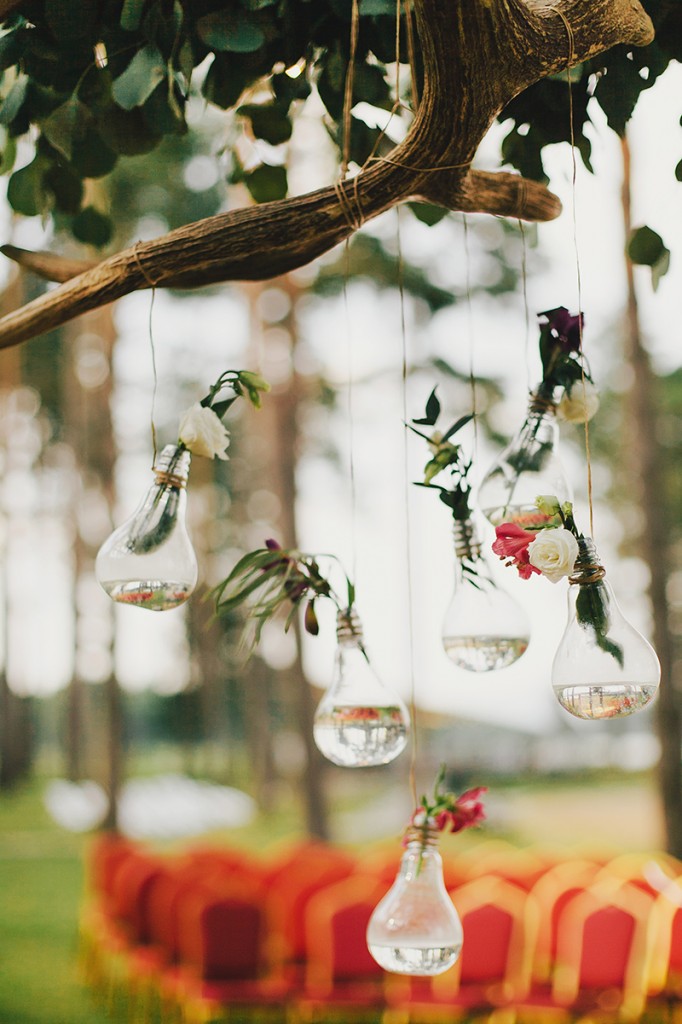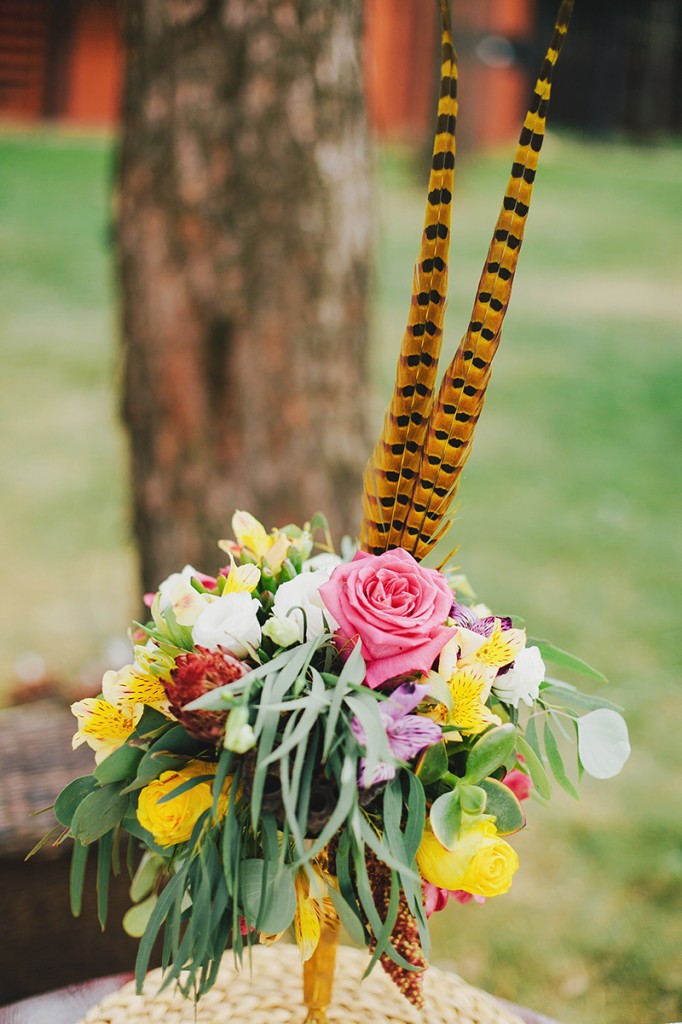 Boho Chic Wedding Dress
If you are planning a boho chic wedding, your gown should capture this incredible bohemian feeling… romantic, laid-back, ethereal, free-spirited, non-traditional. Boho brides usually look for wedding dresses made of lightweight fabrics like tulle, lace, and silk. These fabrics will allow for ease of movement and enhance the bride's boho look.
There are some details that every bohemian bride should look for in her boho dress. For example, look for 3D florals! Being a top trend in the 2017 bridal season, it will give you an extra flair. Floral details, lace appliqués, or intricate embroideries help to create that magical boho feel.
Remember when shopping for a boho wedding dress, do not forget to be different, be unique, and be you!
Boho Trends for The Groom
Boho bride should not forget about her groom's look when it comes to planning a boho chic wedding. As this theme is less formal, your groom does not have to wear a tuxedo or three-piece suit. Opt for light pants in natural colours, a pair of suspenders, and a colourful bowtie.
Be sure to not forget about finishing off his look with a flower boutonniere that will match your bridal bouquet.
Bohemian Bridesmaid Dresses
Many bridal trends can help you when choosing bridesmaid dresses for your boho girls. One of the main differences is the use of colour. For a bohemian theme, try to choose natural colours such as light pinks, champagne, baby blue, or mint green. Those colours will be just perfect for your boho style wedding party. You can also ask your bridemaids to incorporate florals into other aspects of their look. They can weave baby's breath flowers into a braided hairstyle or wear floral jewelry to help finish off their boho look.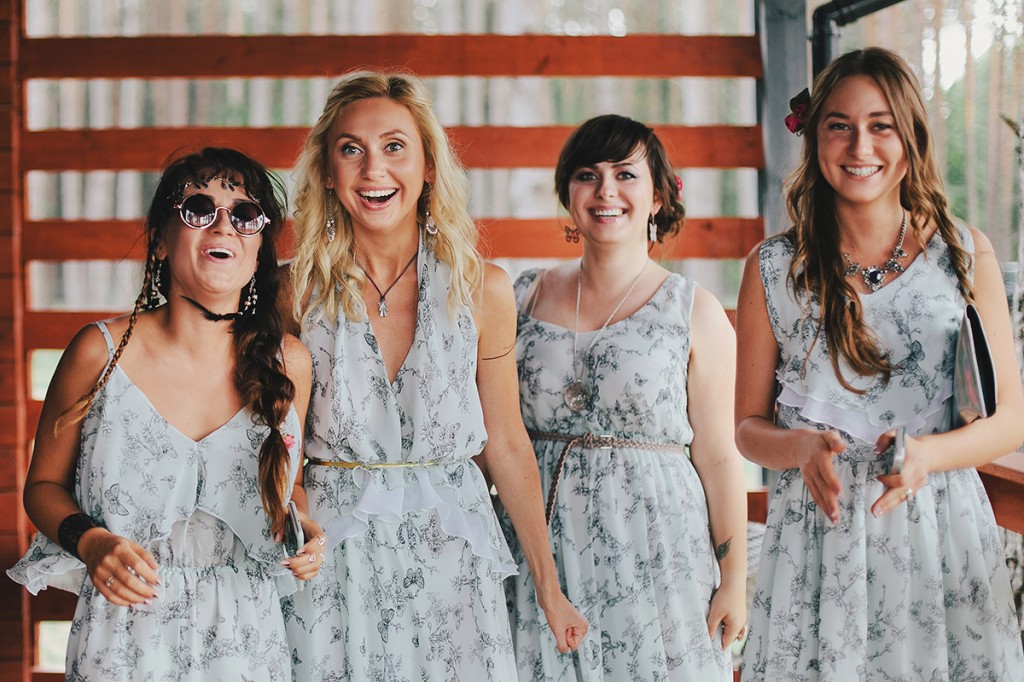 Just remember… the key aspect of a boho chic wedding is to be natural, artistic, and eclectic. Go all out when planning your boho themed wedding and do not hold back. We hope these tips can help you in achieving your Bohemian wedding dreams.
---
Photographer: Kate De
Creative Direction & Styling: Alina Balash
Florals: Kiosque
Decor: Dreamwedding
Gown: #1518L Tavita from Papilio Collection