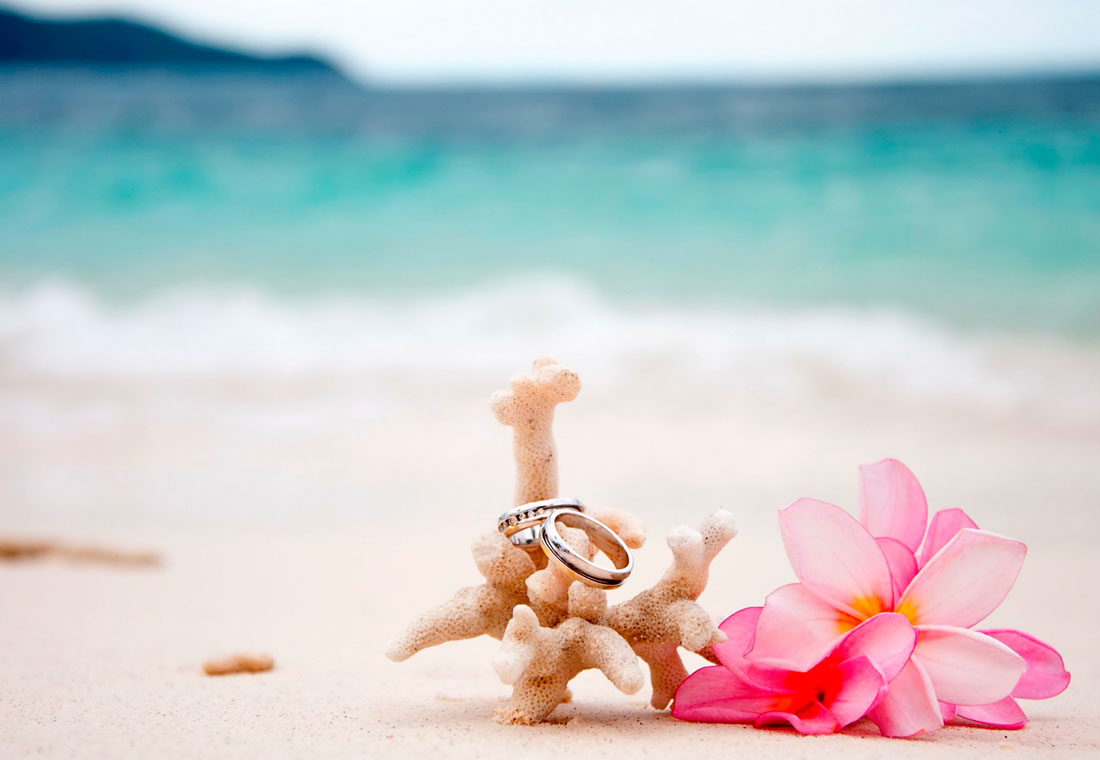 Your wedding day should be perfect! While everyone agrees on that, what constitutes perfect varies widely from one person to another. Whether it is a formal ballroom setting, or a quaint country barn, your wedding should be a true reflection of who you are. For many brides, a beach wedding is the perfect venue to say: "I do".
A beach wedding can be a destination event at an exotic locale, or a simple affair at a small beach house. Regardless of the location, the sand and surf is the perfect backdrop for your nuptials.
There are special considerations to make when choosing your beach wedding dress. The best beach wedding dresses tend to be lighter and made of more airy materials. A traditional heavy ball gown style dress would be completely out of place with the more casual and informal location. As with any destination wedding dresses, your beach wedding dress should first and foremost be flattering to your figure and true to your personal style. With the number of options available, the perfect dress is waiting for you.
Beach wedding dresses can vary in length, but most brides tend to avoid dresses with long trains because they simply are impractical for walking across the sand. Beach wedding dresses are available in lengths fluctuating from mini to full length. The trim on longer wedding dresses for a destination/beach wedding is an important consideration however. It is advised that a bride who is searching for a long dress avoid lace trim, or any other type of trim that could collect sand and shells. No one wants to look at their wedding day pictures and focus on the sticks and sand in the dress instead of the beautiful beach background!
The neckline is also a consideration for beach wedding dresses. The style of the dress should reflect the warm temperature and the breezy relaxed setting of your special day. A halter styled neckline or a strapless design provides the perfect level of casual elegance demanded by such a lovely setting. Although lace at the bottom of your dress can be tricky, it is the perfect material for the top and bodice. A gorgeous lace sleeve or top can provide the light and romantic feel that a beach bride may be searching for.
When choosing accessories for your dress, less is more. While you may love the look of a full veil, it is not your best option. A billowy veil is no match for the wind that blows along the shoreline. The same is true for shoes. Simple ballet flat or sandal is a much more practical option than heels that will sink into the sand.
The beach is the perfect setting for a casual yet romantic wedding. Let your dress be the perfect match for your gorgeous locale! Here are the best beach wedding dresses ideas from Papilio Fashion House: