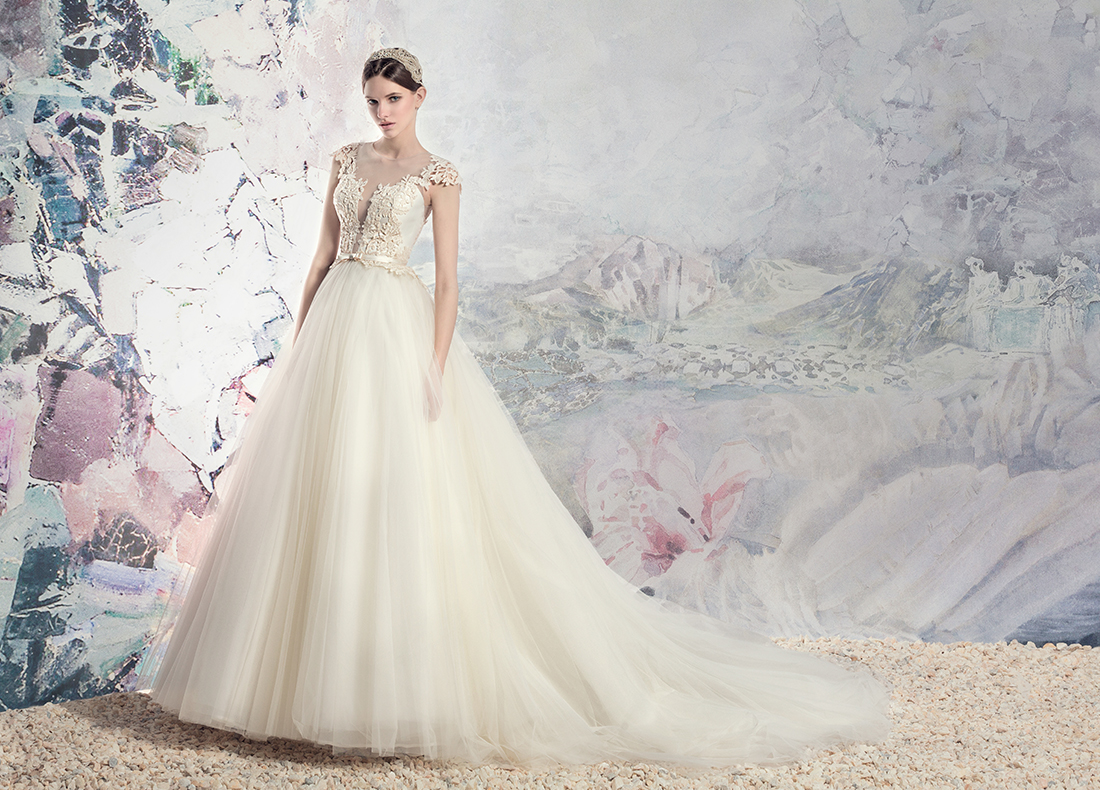 The wedding dress is a separate category of clothing that is impossible to insert into the conventional fashion framework. For many brides, a wedding dress is a dream dress that she has been imagining her entire life. If you are planning your wedding and preparing for one of the most important days of your life, the team at Papilio Boutique will help you choose the perfect wedding gown for your big day.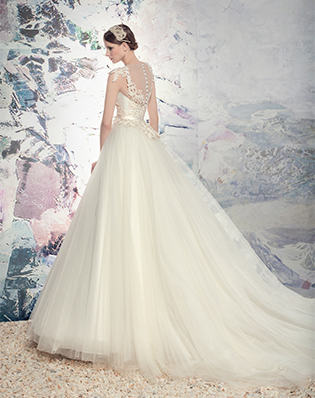 Today we will like to talk more about the ballgown style of wedding dress.
A ball gown is the traditional princess dress. It is the dress of the golden age of couture. This style has all the features that have been adopted for large celebrations and feasts. Ball gown wedding dresses usually have a corset bodice and a large, multi-layered skirt with a long train. Back in the day, ball gowns were made of the most expensive fabrics and materials. Brides were wearing the most luxurious ball gown wedding dresses. The richer the bride, the more extravagant her dress was in order to highlight her status and wealth.
Today, at Papilio Boutique you can see and try on different ball gowns… with French lace, hand pleated organza, ornately draped fabrics, or skirts reminiscent of tulip petals. Ball gown wedding dresses from Papilio's "Swan Princess" bridal collection will help to create a soft and romantic bridal look. Papilio's team of designers have used floral motifs, strapless bodices, and sheer fabrics in smoky pink and light blue hues.
If you opted for a ball gown on your wedding day, you should also remember that your hairstyle has to be appropriate. Simplicity and less detail in your hair can help to create a more classy and elegant look. An excellent option for this type of wedding dress is a beam, or bun, hairstyle. The beam hairstyle has multiple variations: beam decorated with braids, bagel beam, or French twist. This timeless hairdo has been popular through centuries, and it will be fashionable for many more to come.
Are you considering wearing a veil? You can do without one, but in the case of a traditional church ceremony, a cathedral veil is absolutely necessary! It will not only provide enough cover for modesty, but also create a stunning bridal look. Many royals go with wearing a ball gown with cathedral veil on their big day. Princess Diana, Grace Kelly and Kate Middleton are the best example of this timeless bridal look.
A suitable wedding bouquet will help to complete the bridal look in a ball gown dress. Remember that the right color of your flower bouquet will help to accentuate the shade of your wedding dress, while the bouquet's weight and size will allow you to feel confident and effortless.
Ball gown wedding dresses will never go out of fashion, not when millions of us are still dreaming of our perfect Cinderella dress. The ball gown with an appropriate hairstyle, accessories, and bouquet will showcase your feminine beauty and make you a true princess for a day.
---